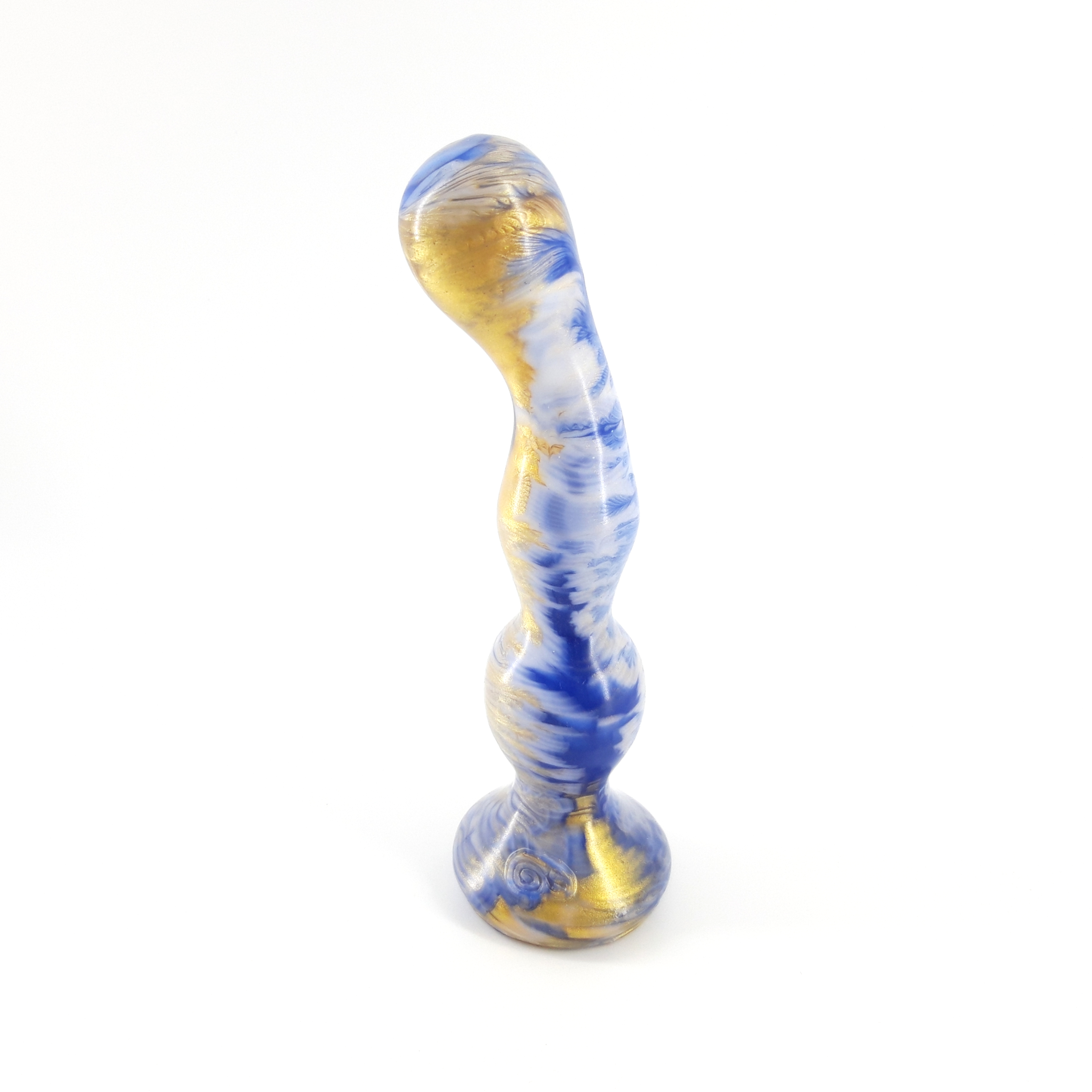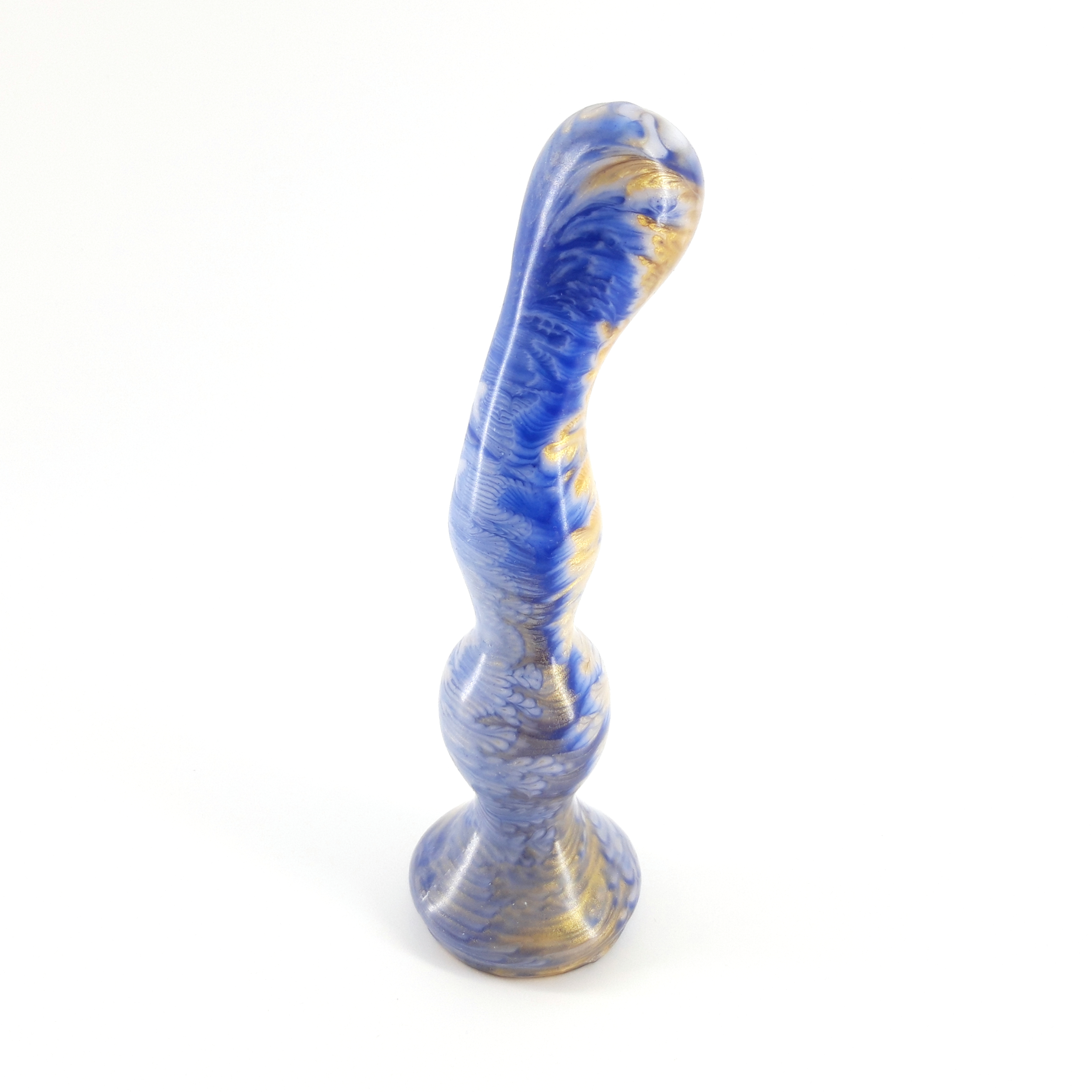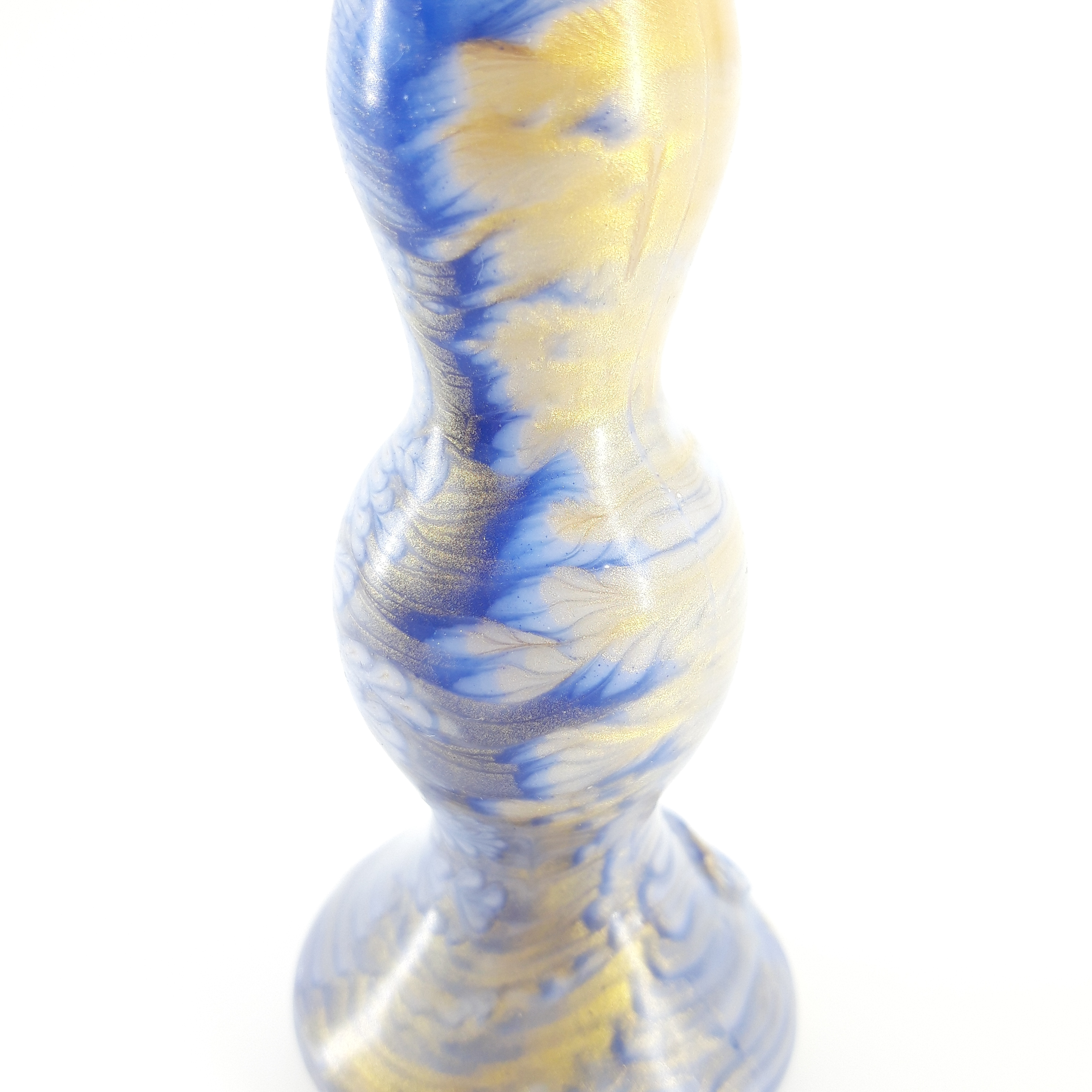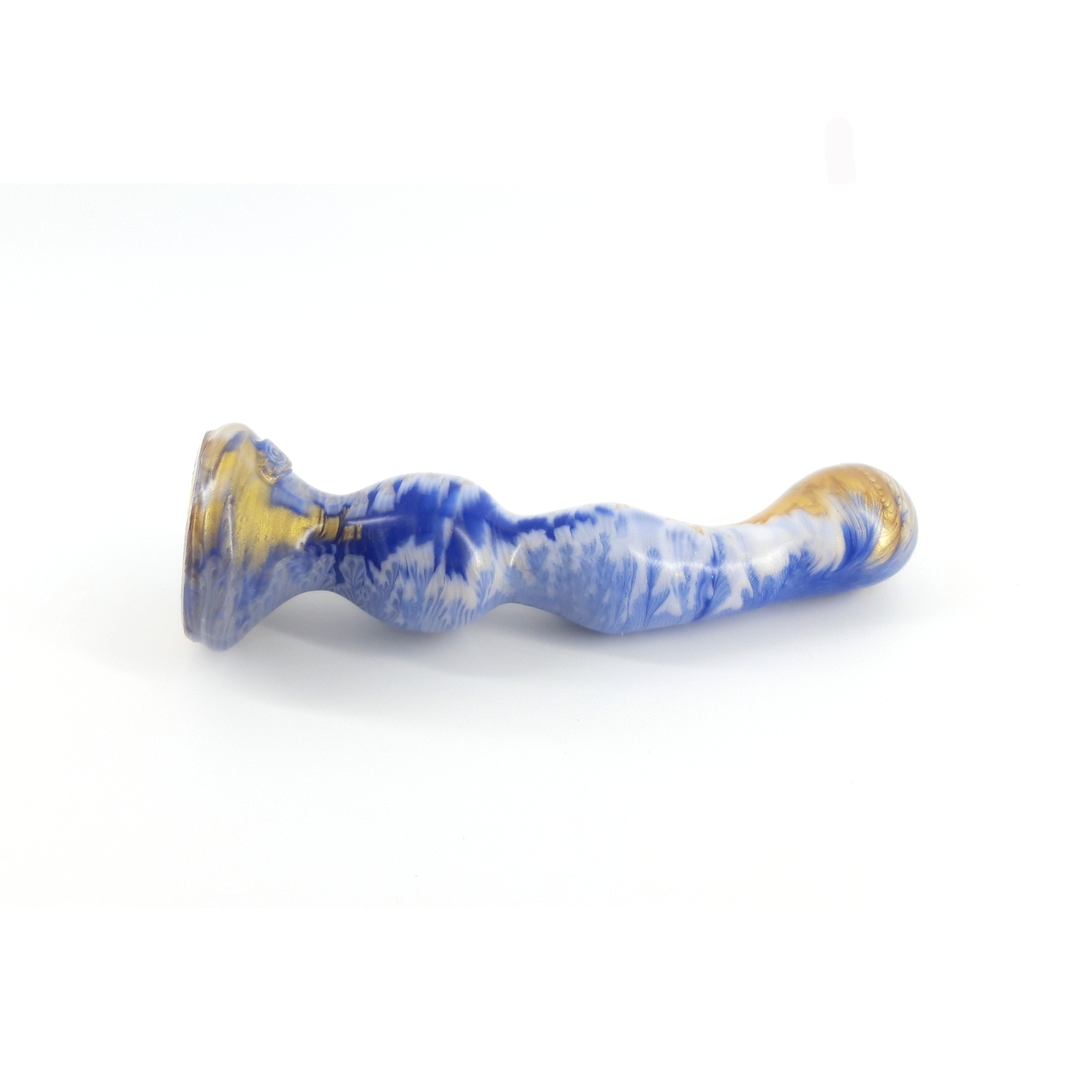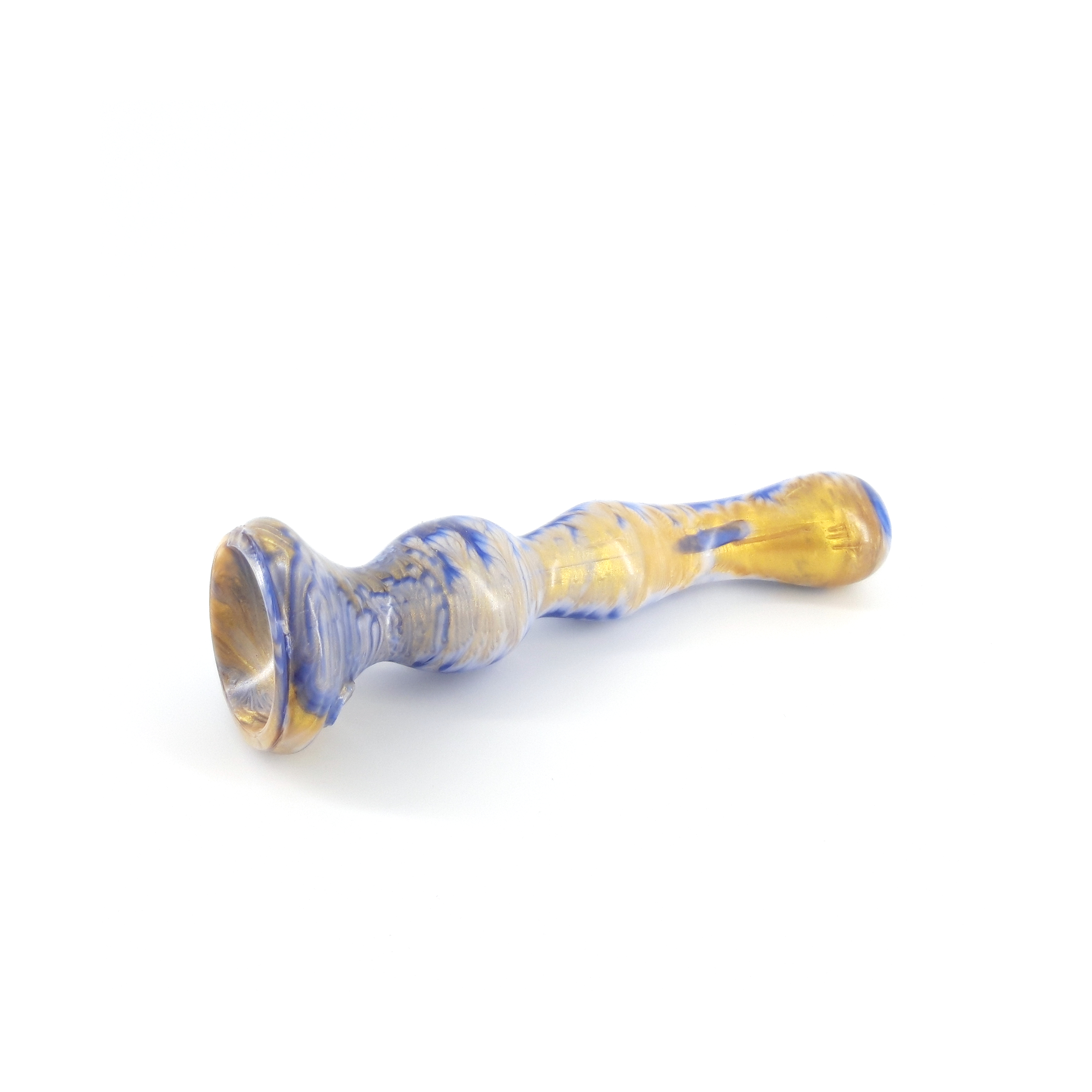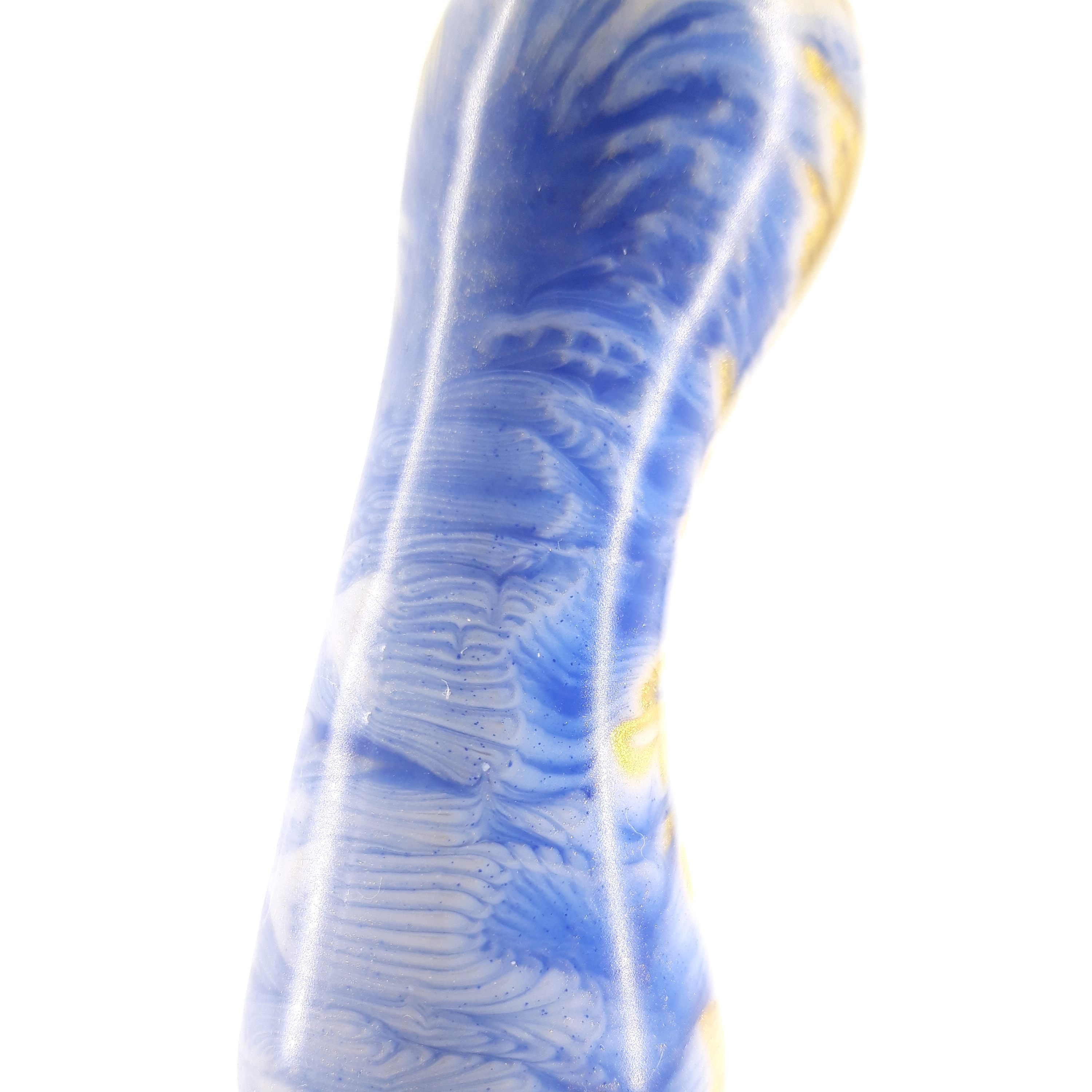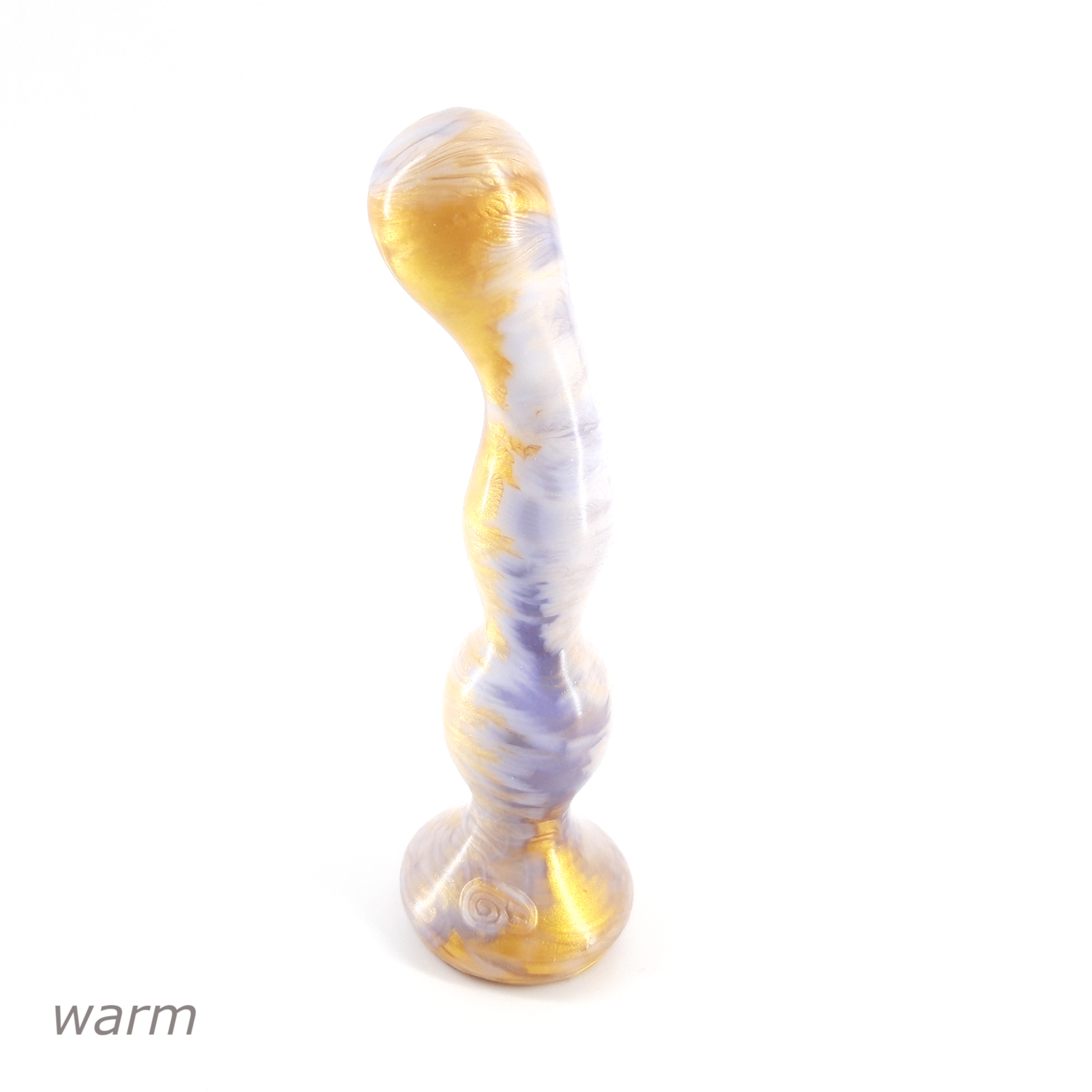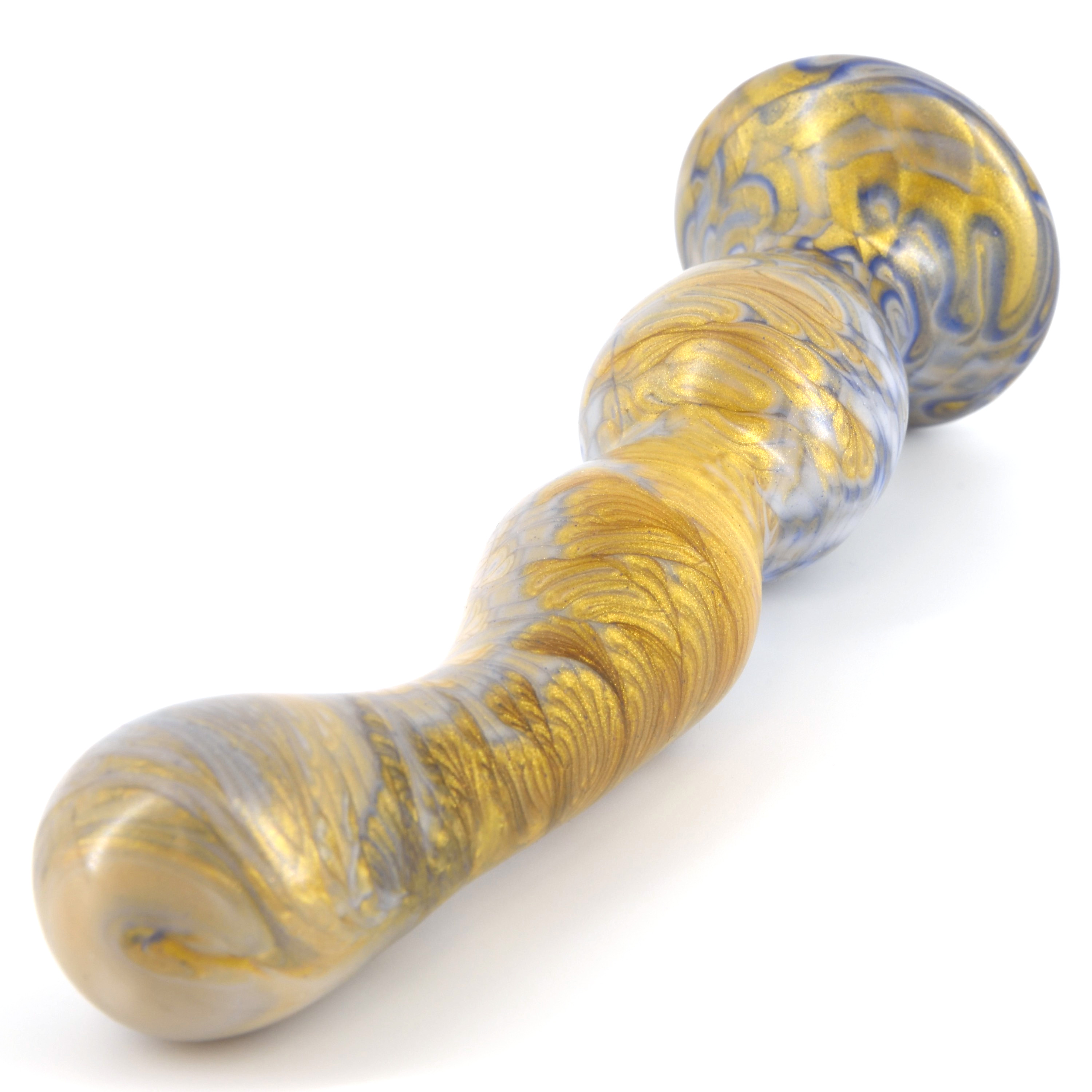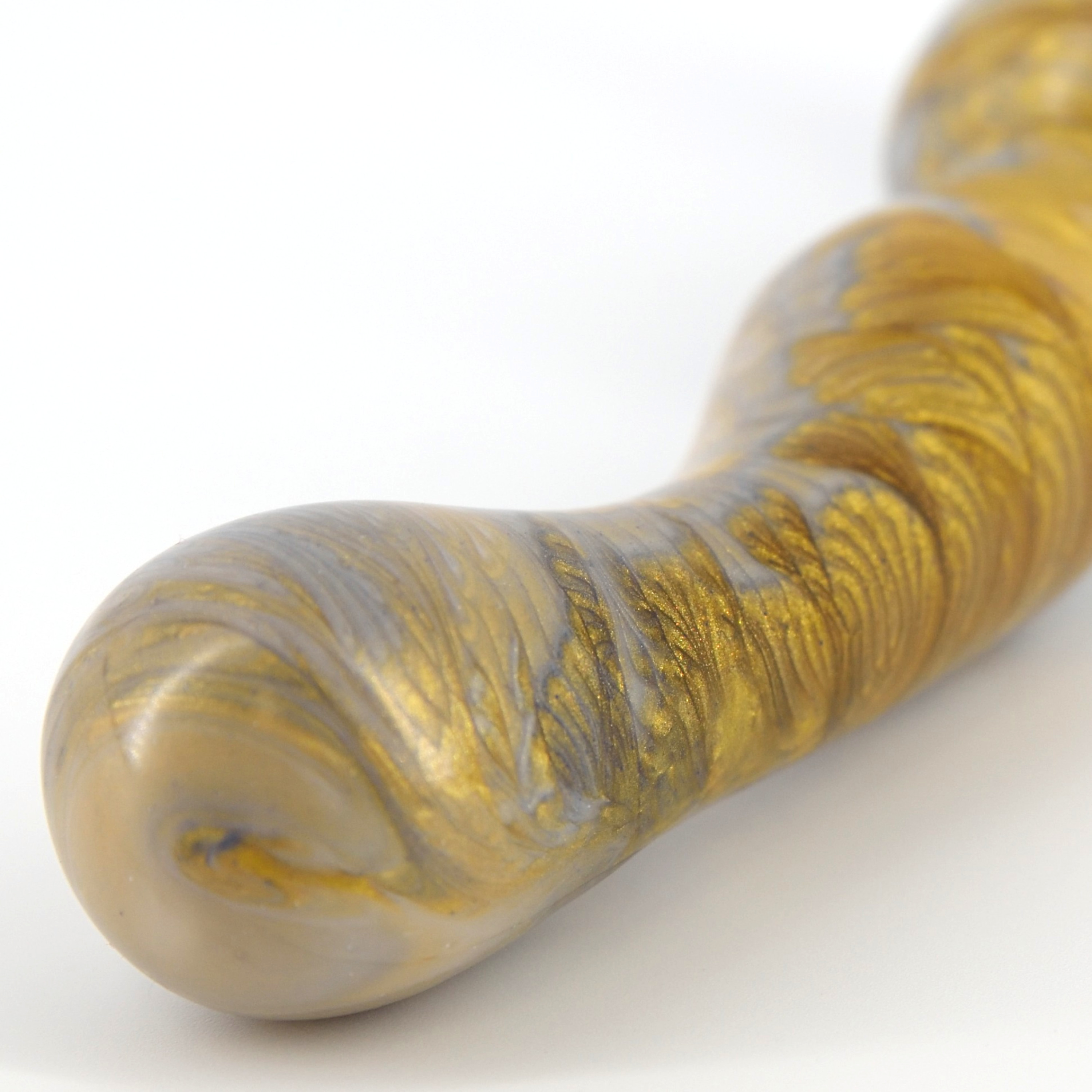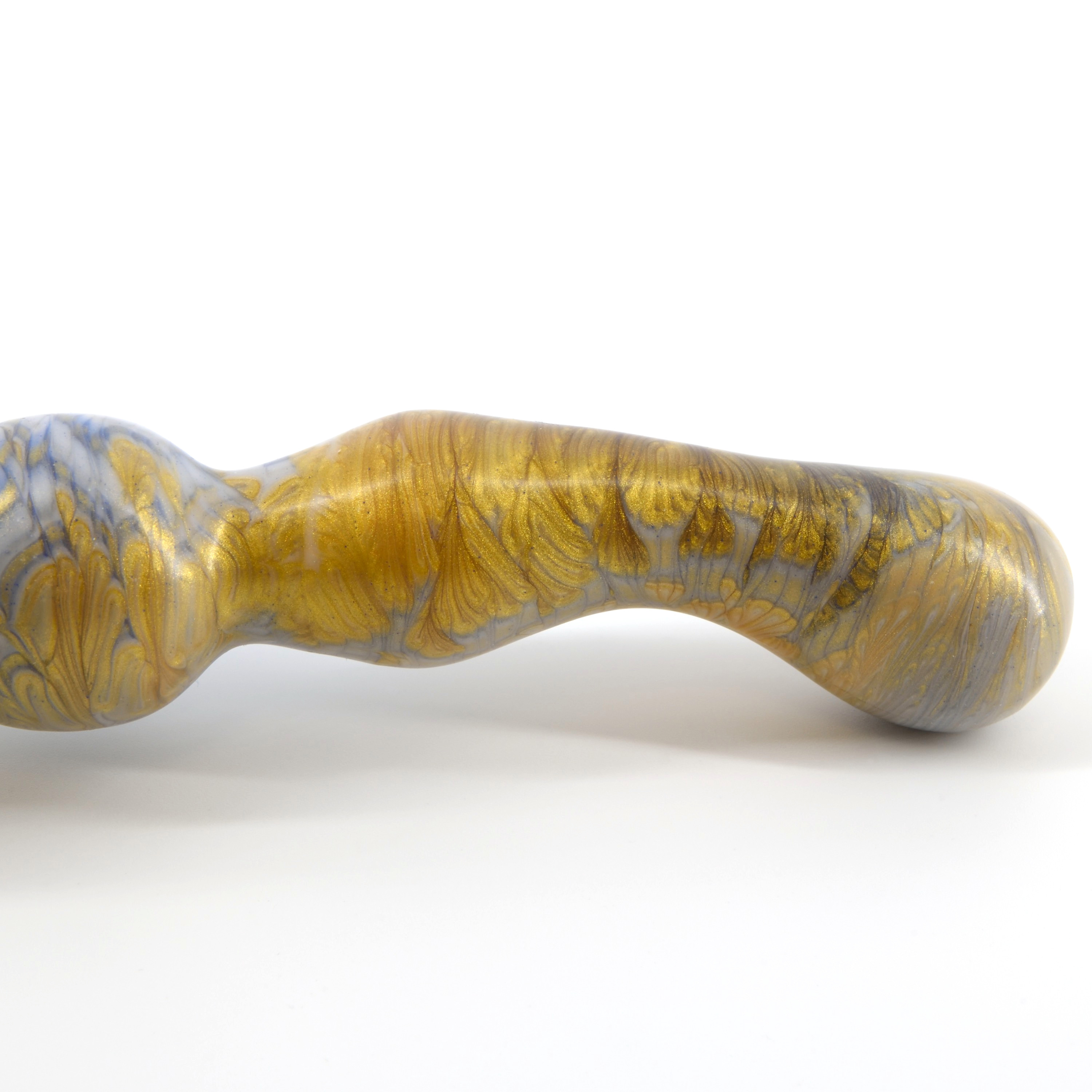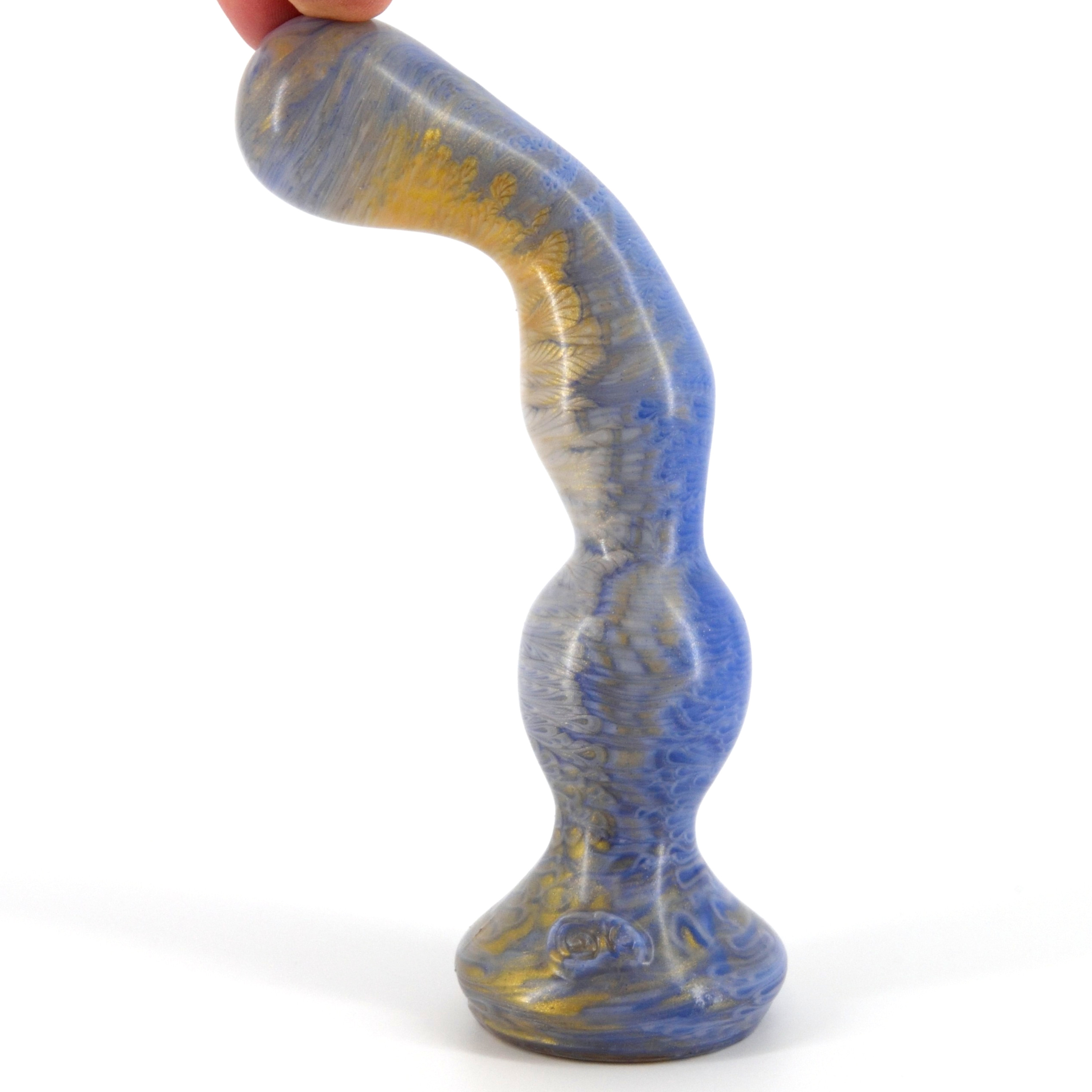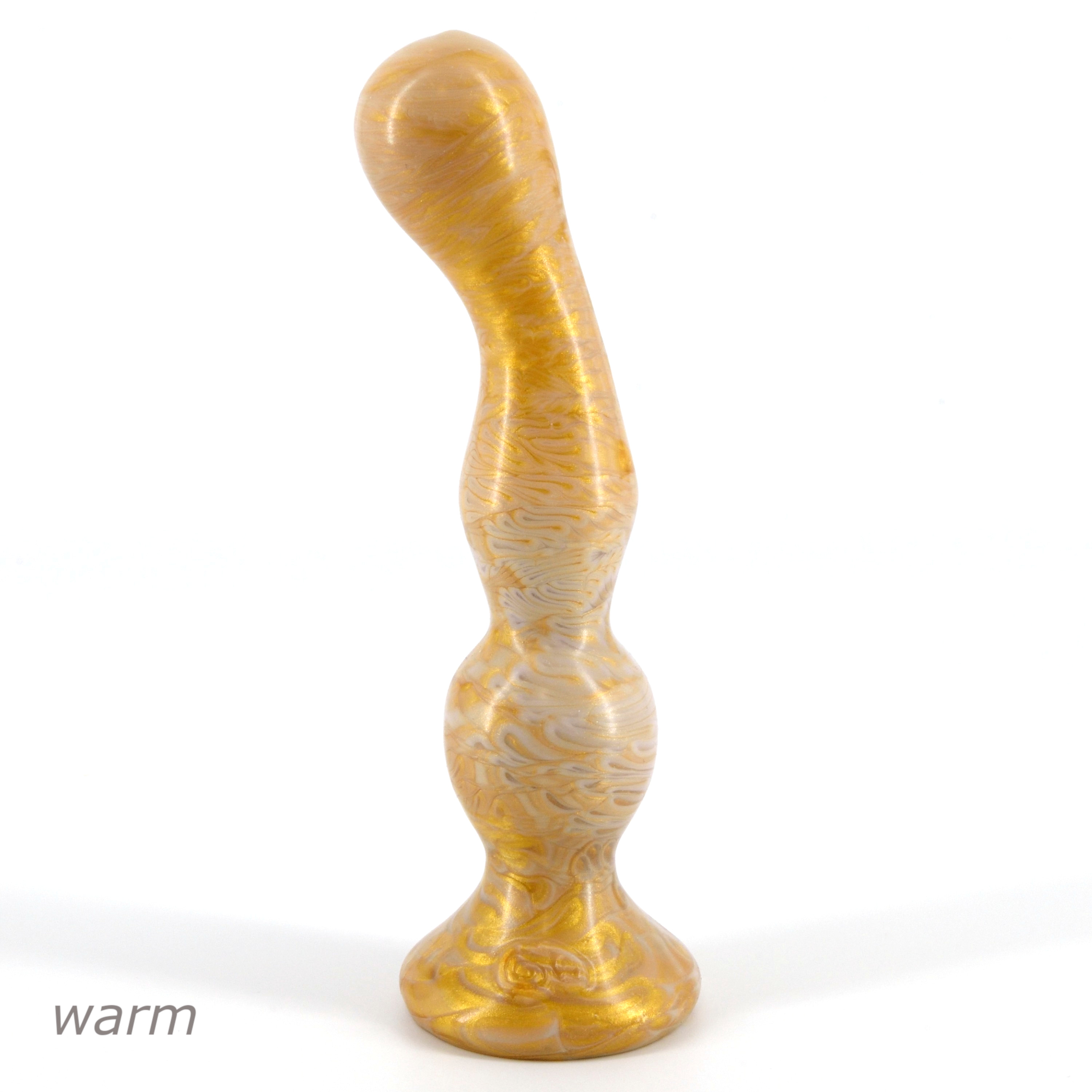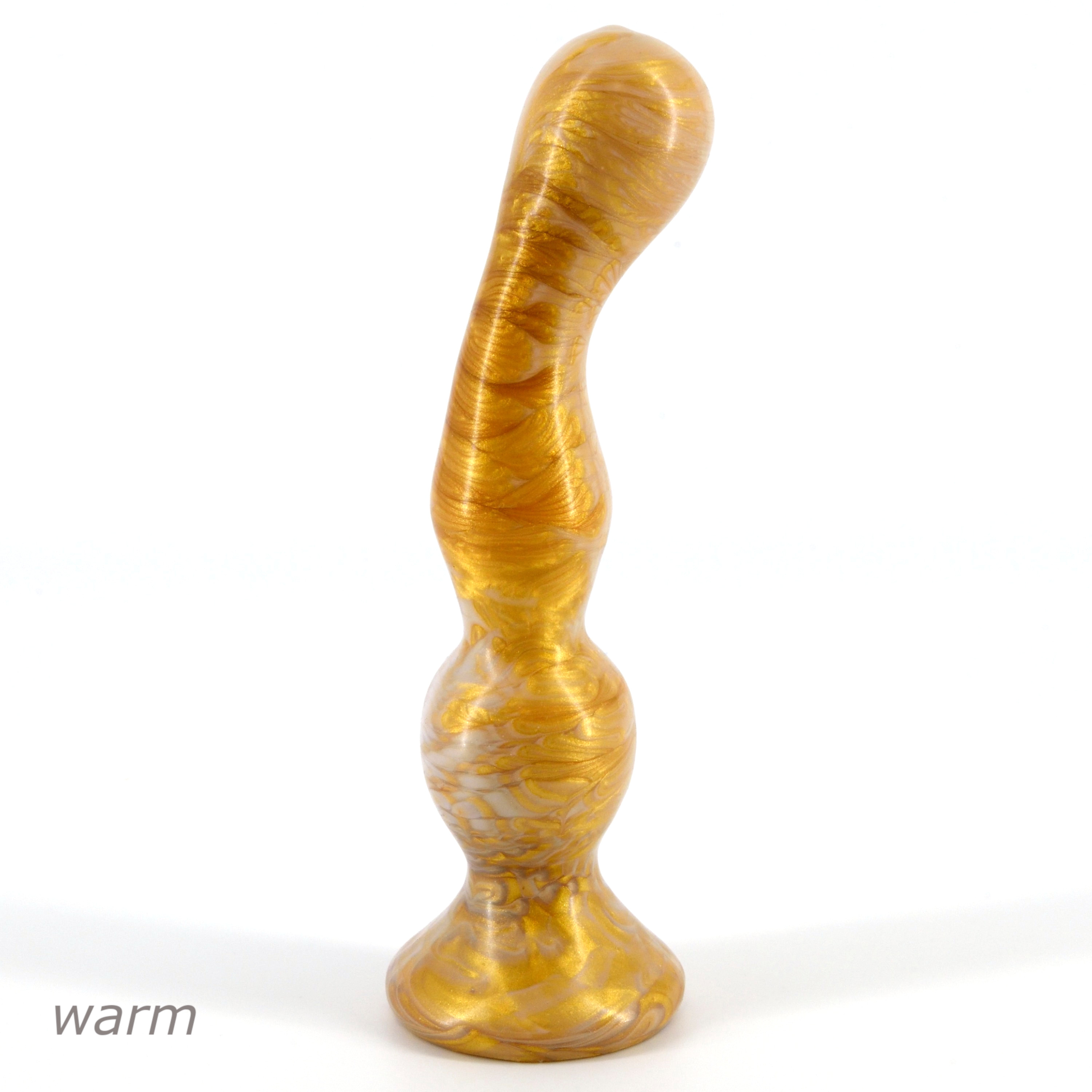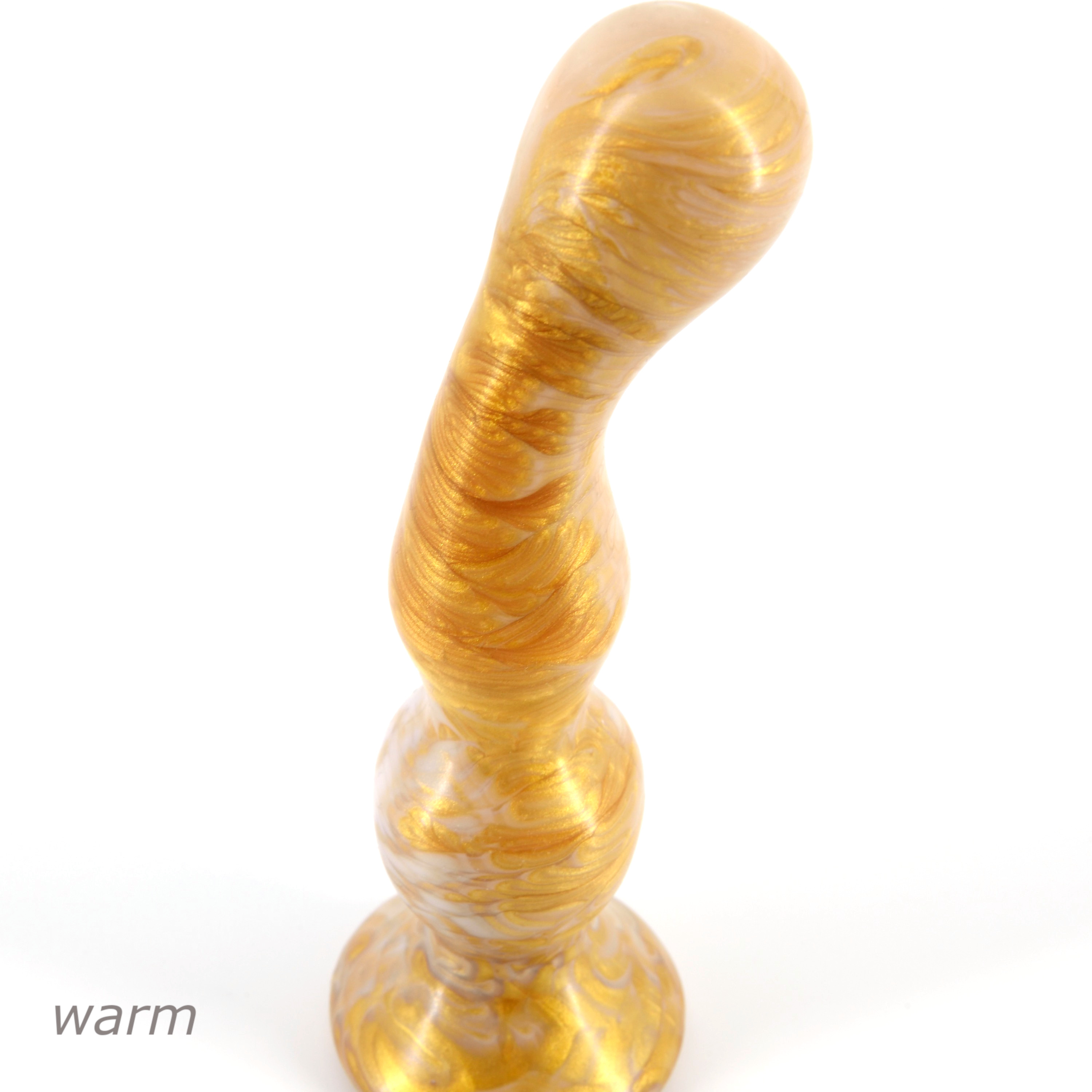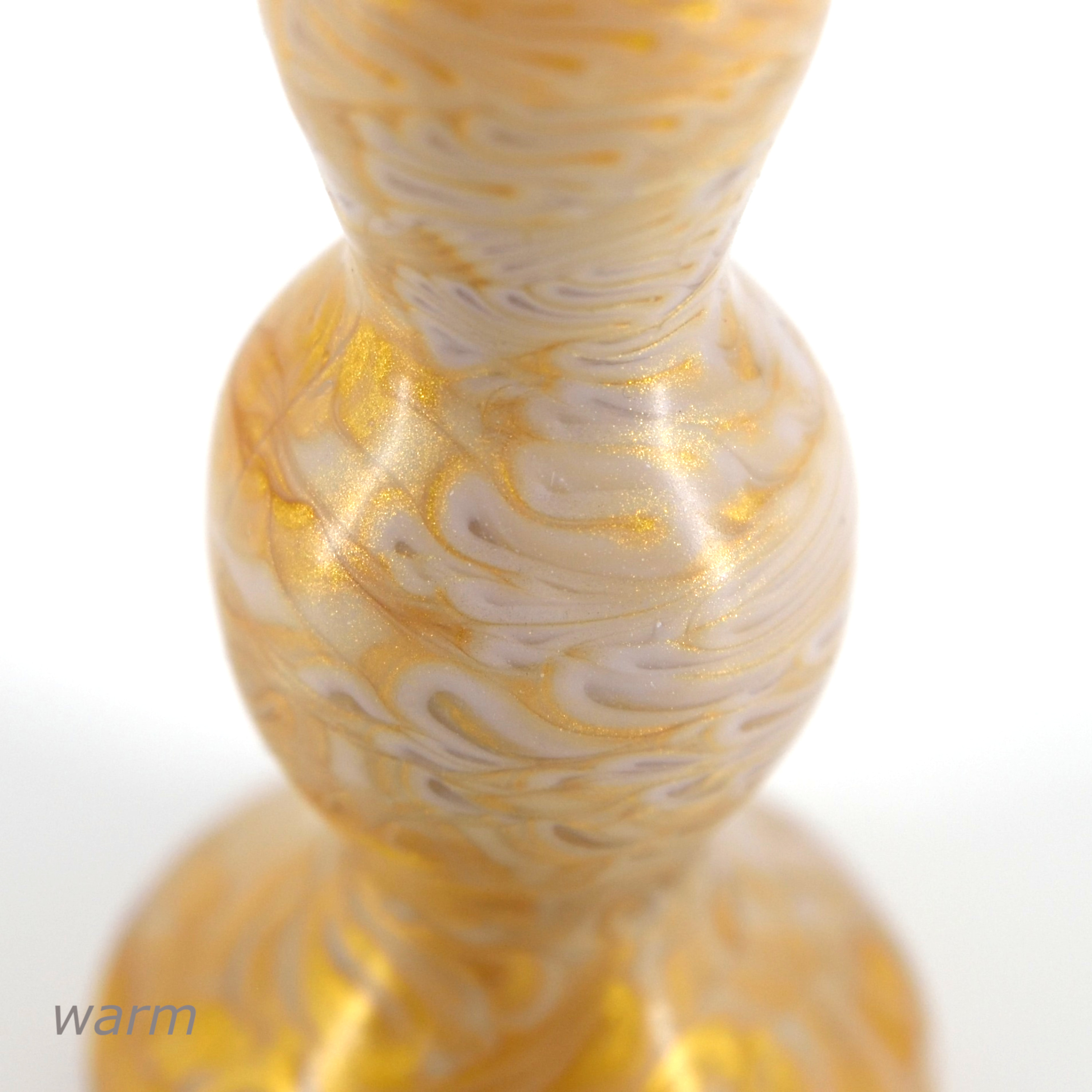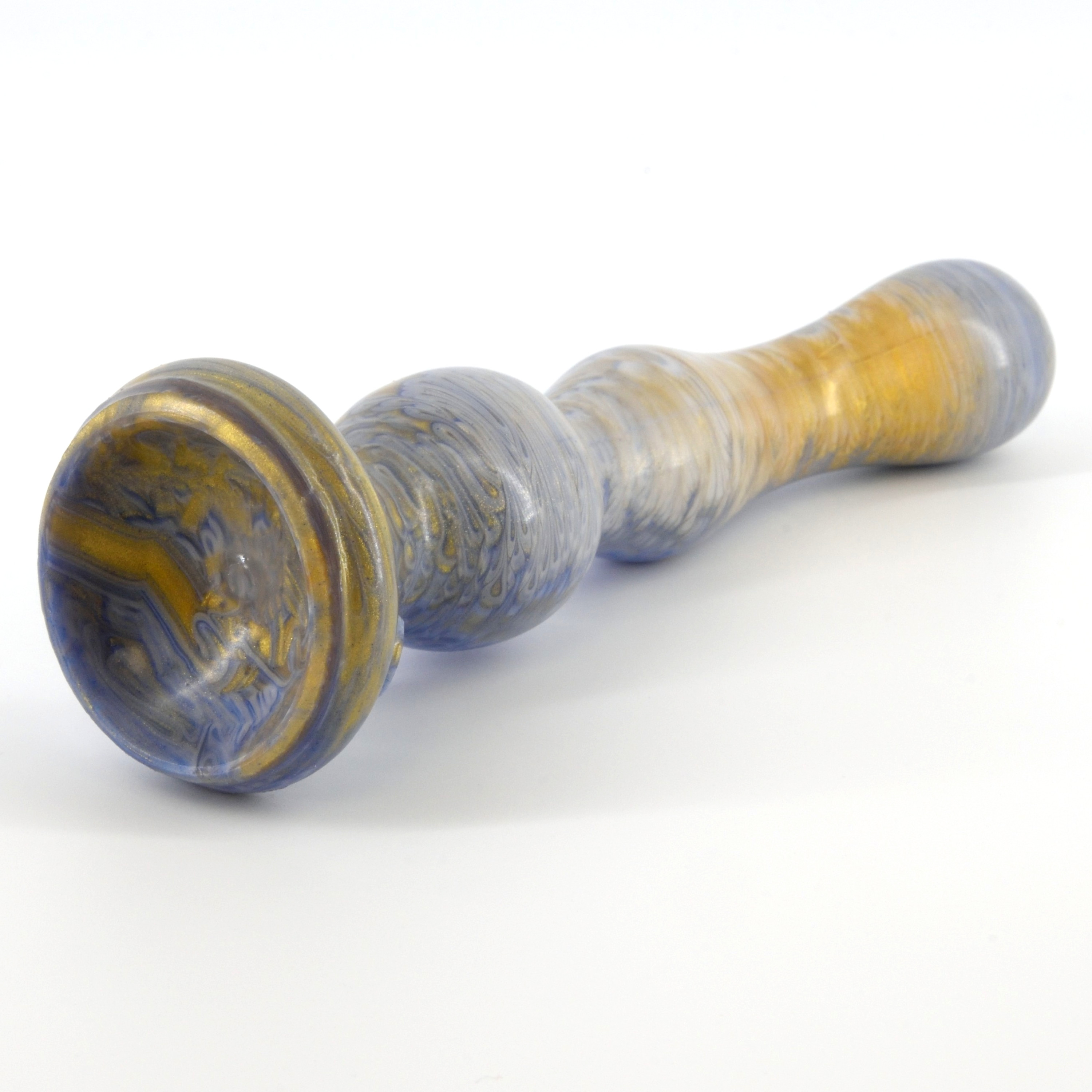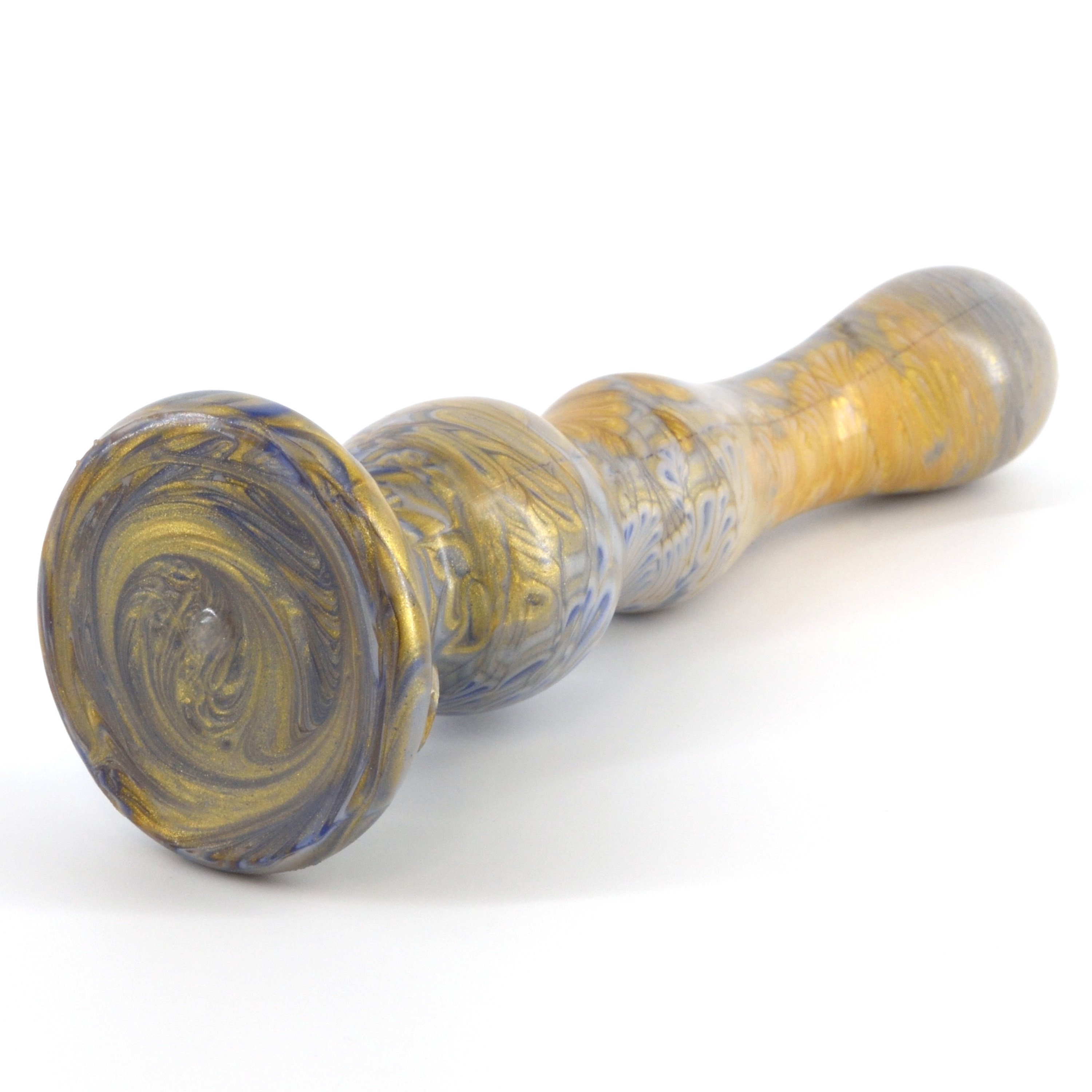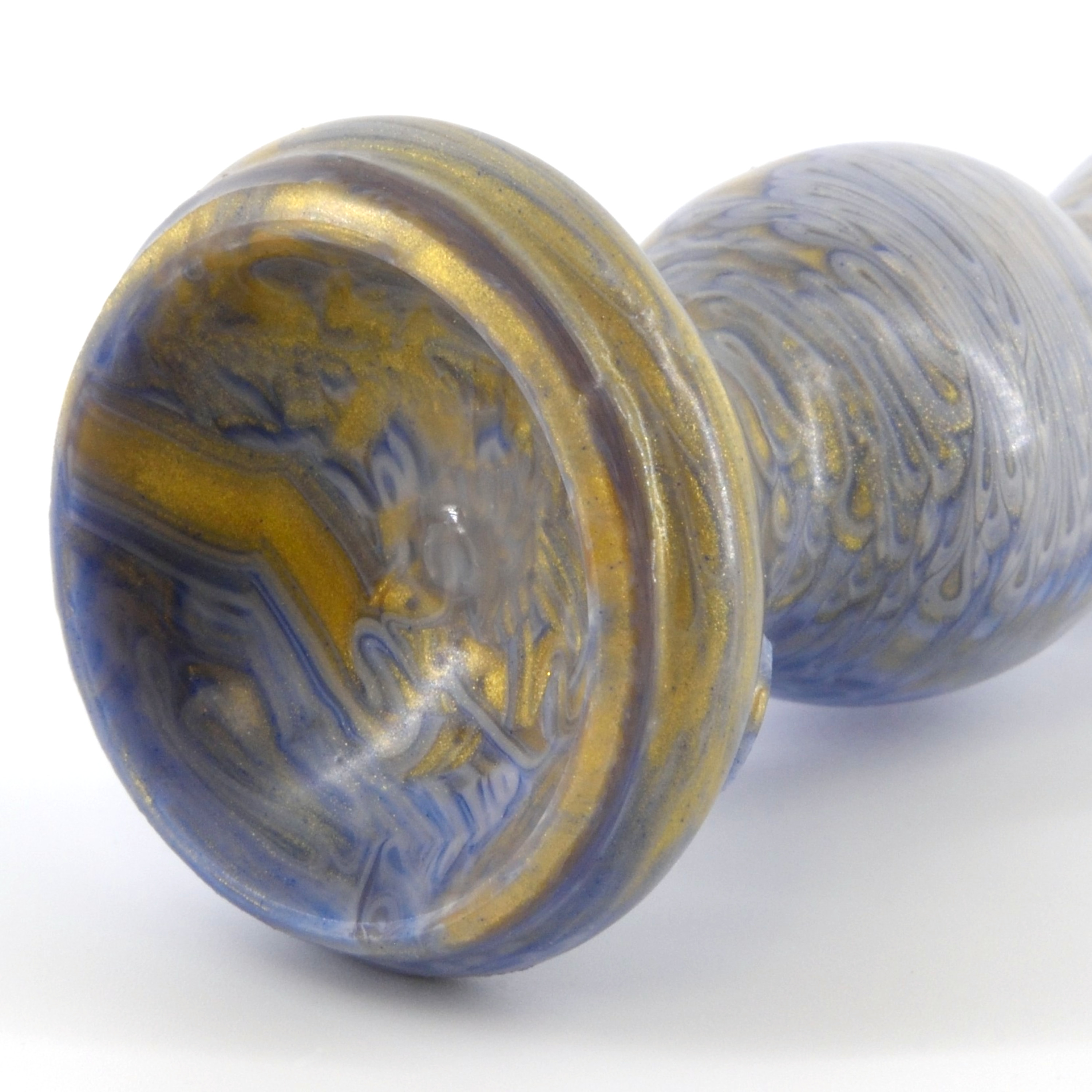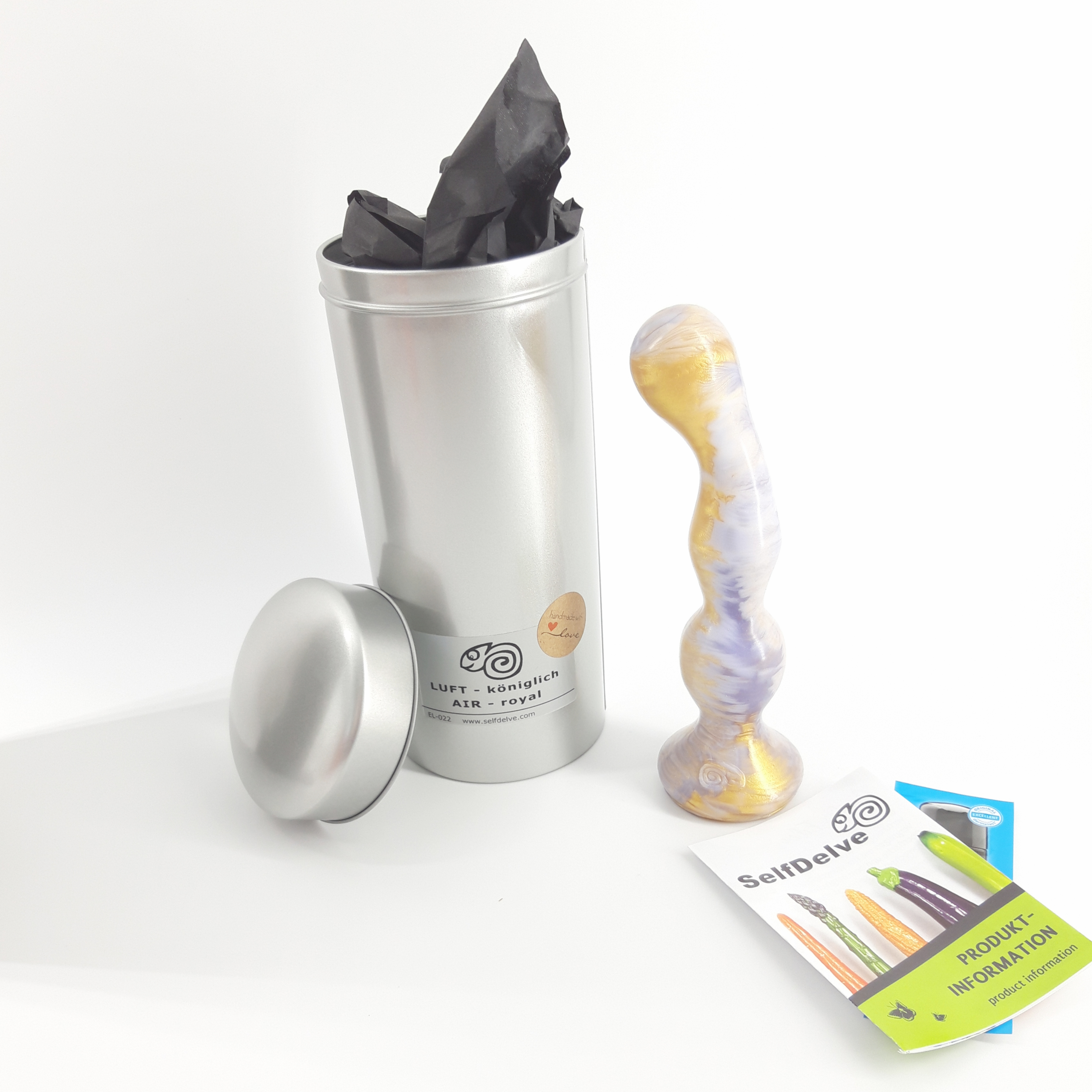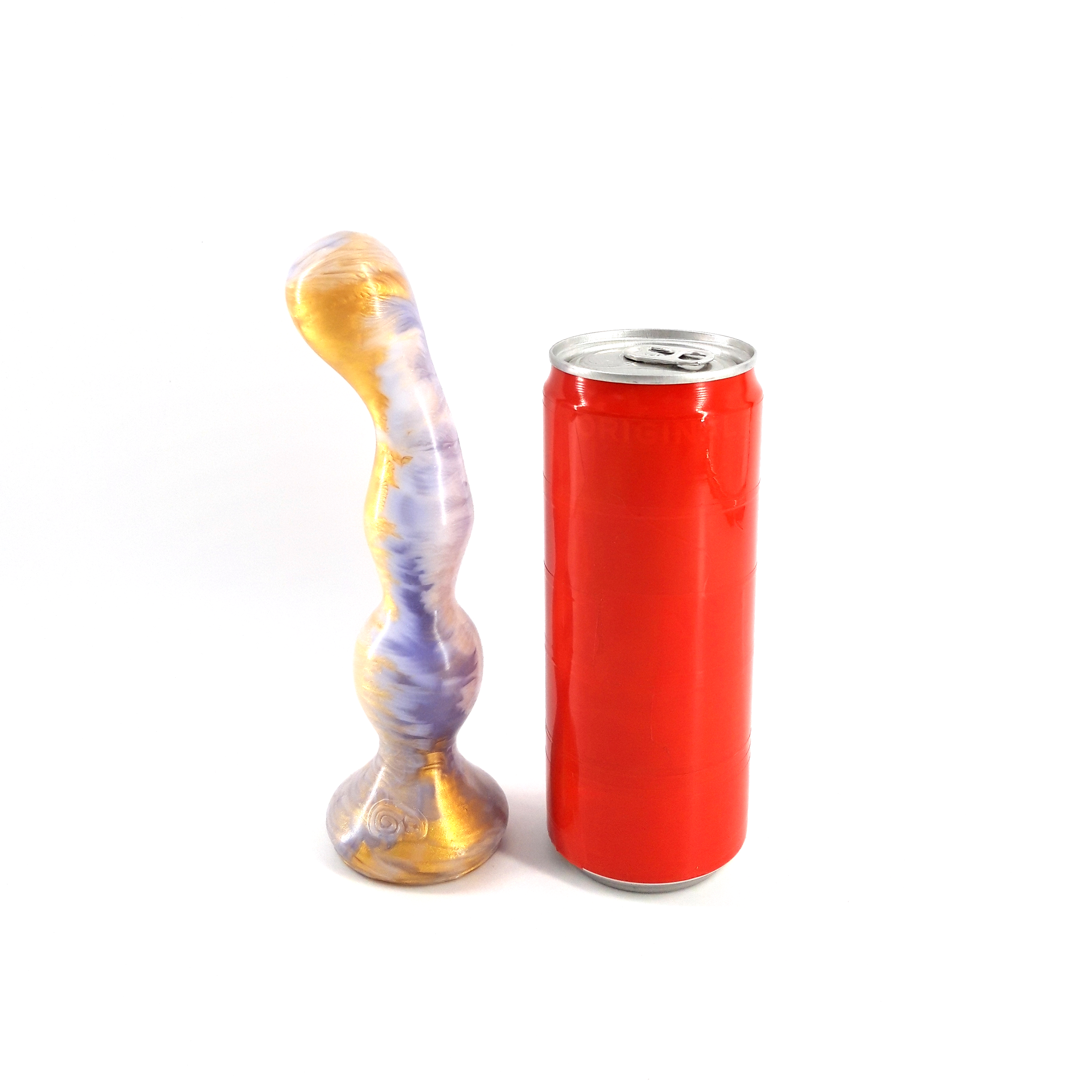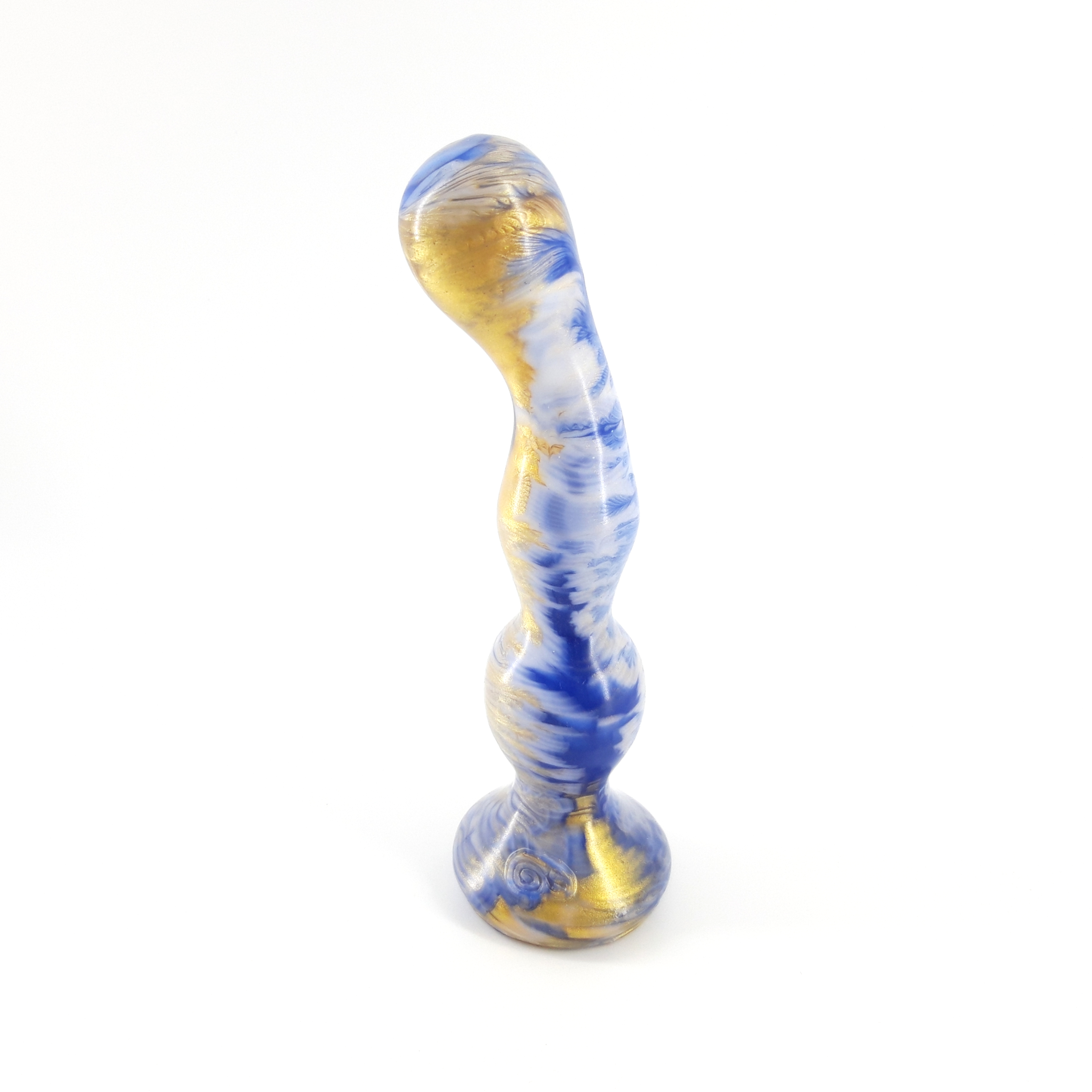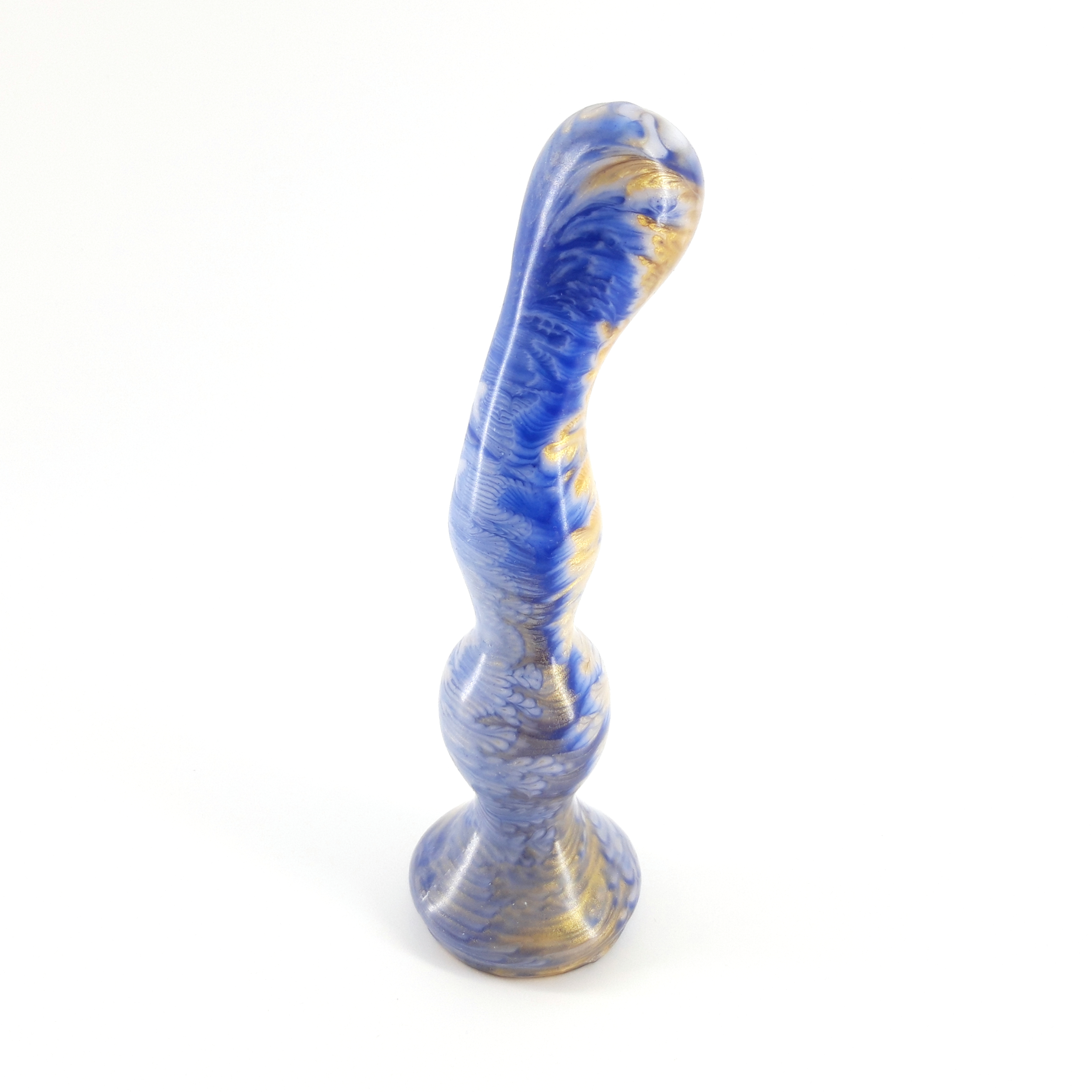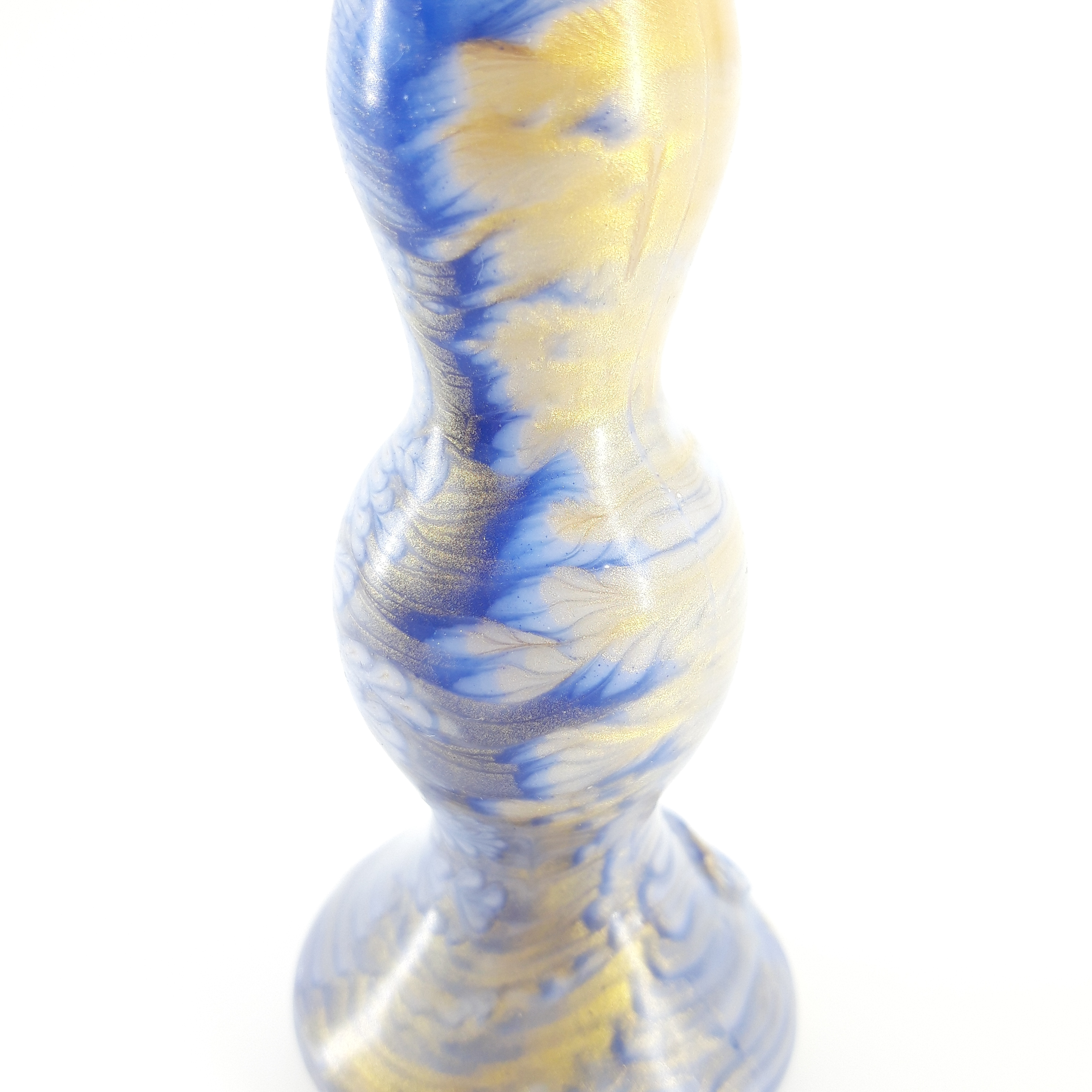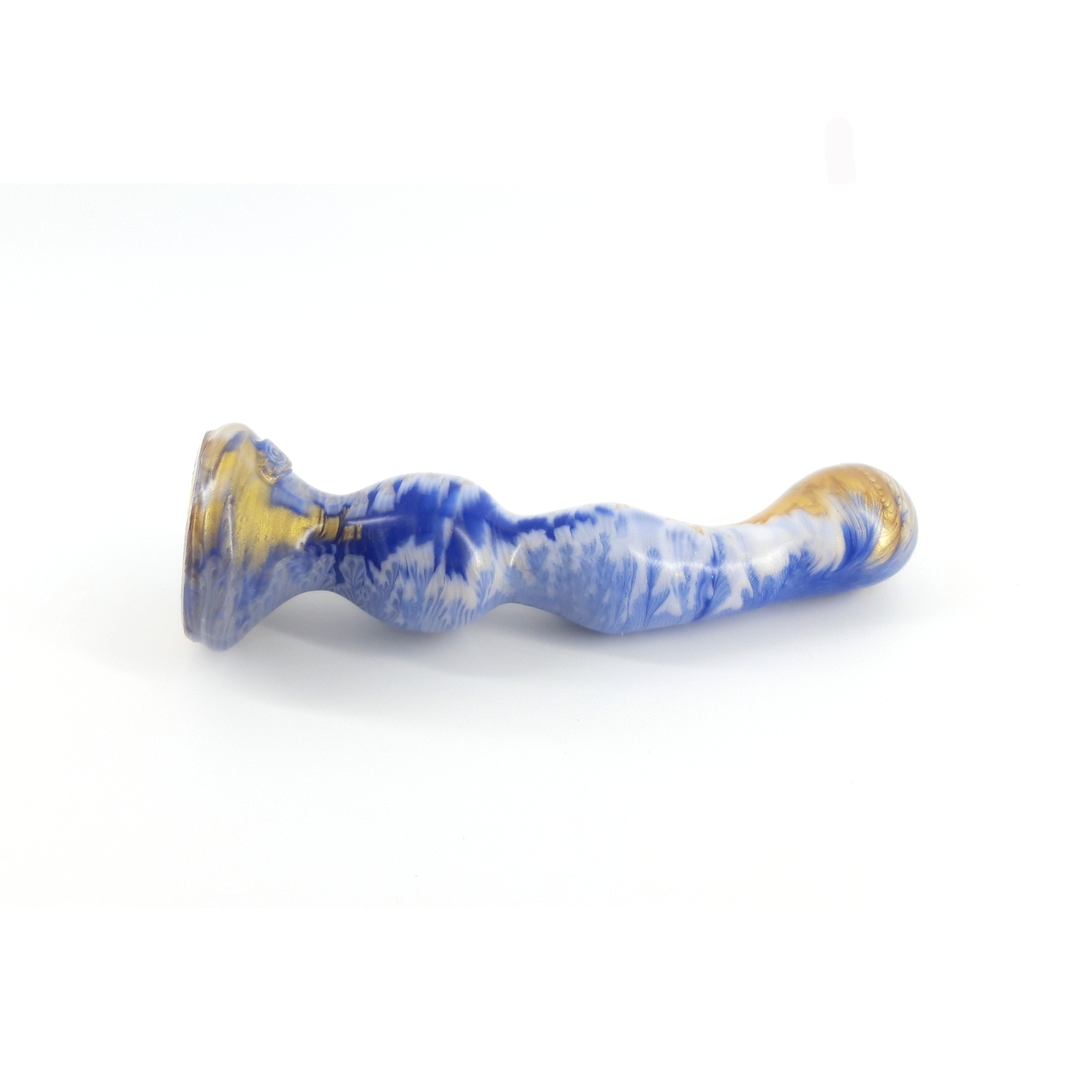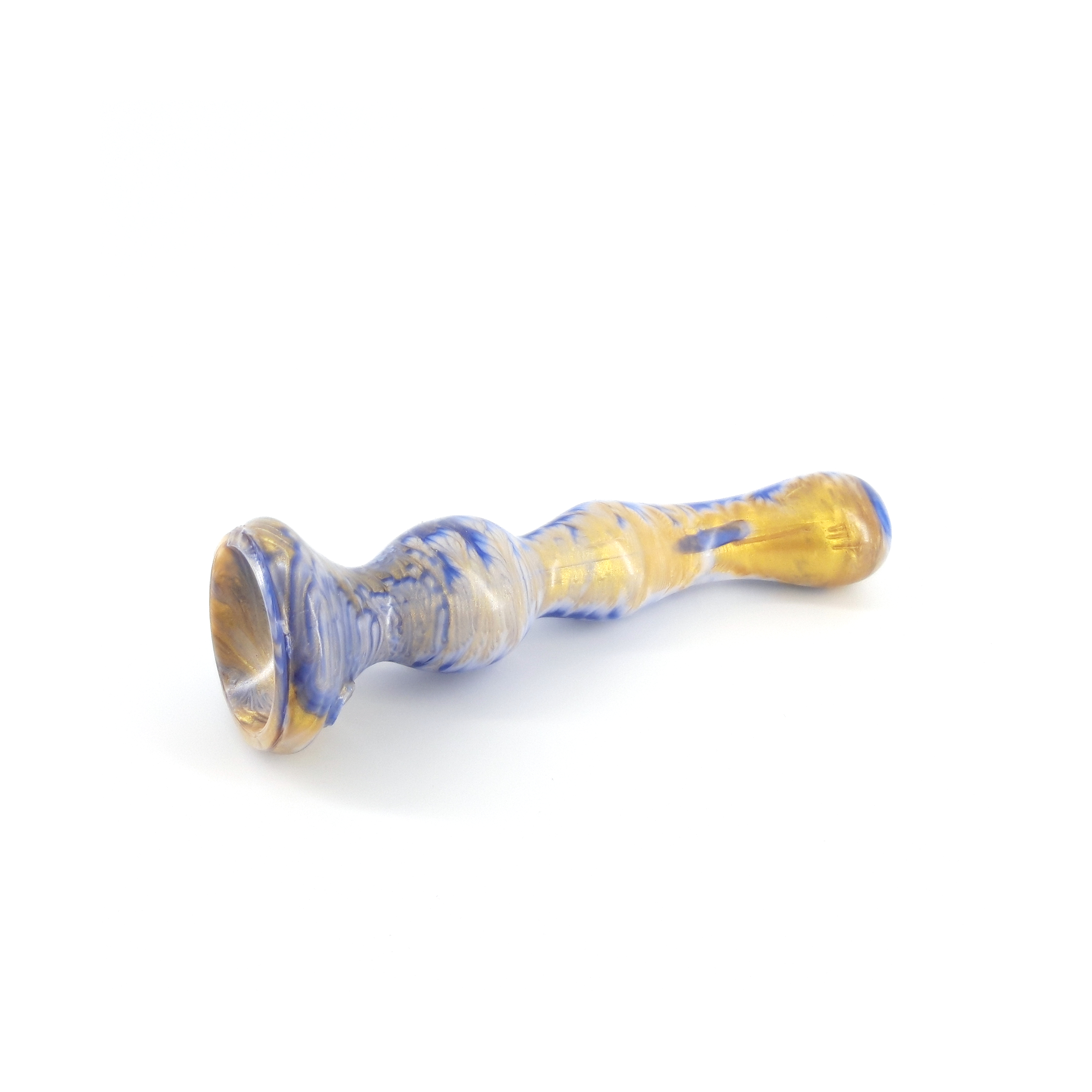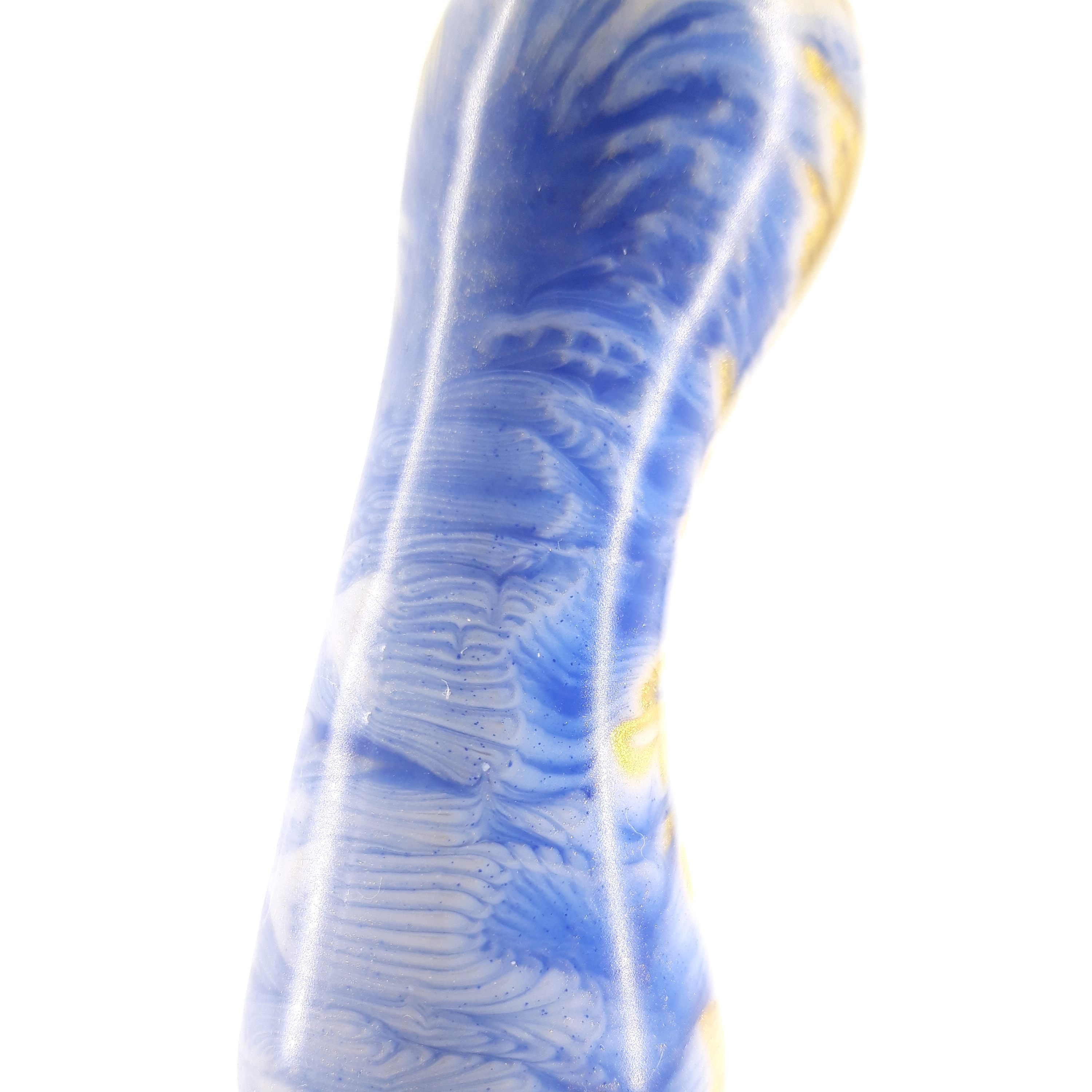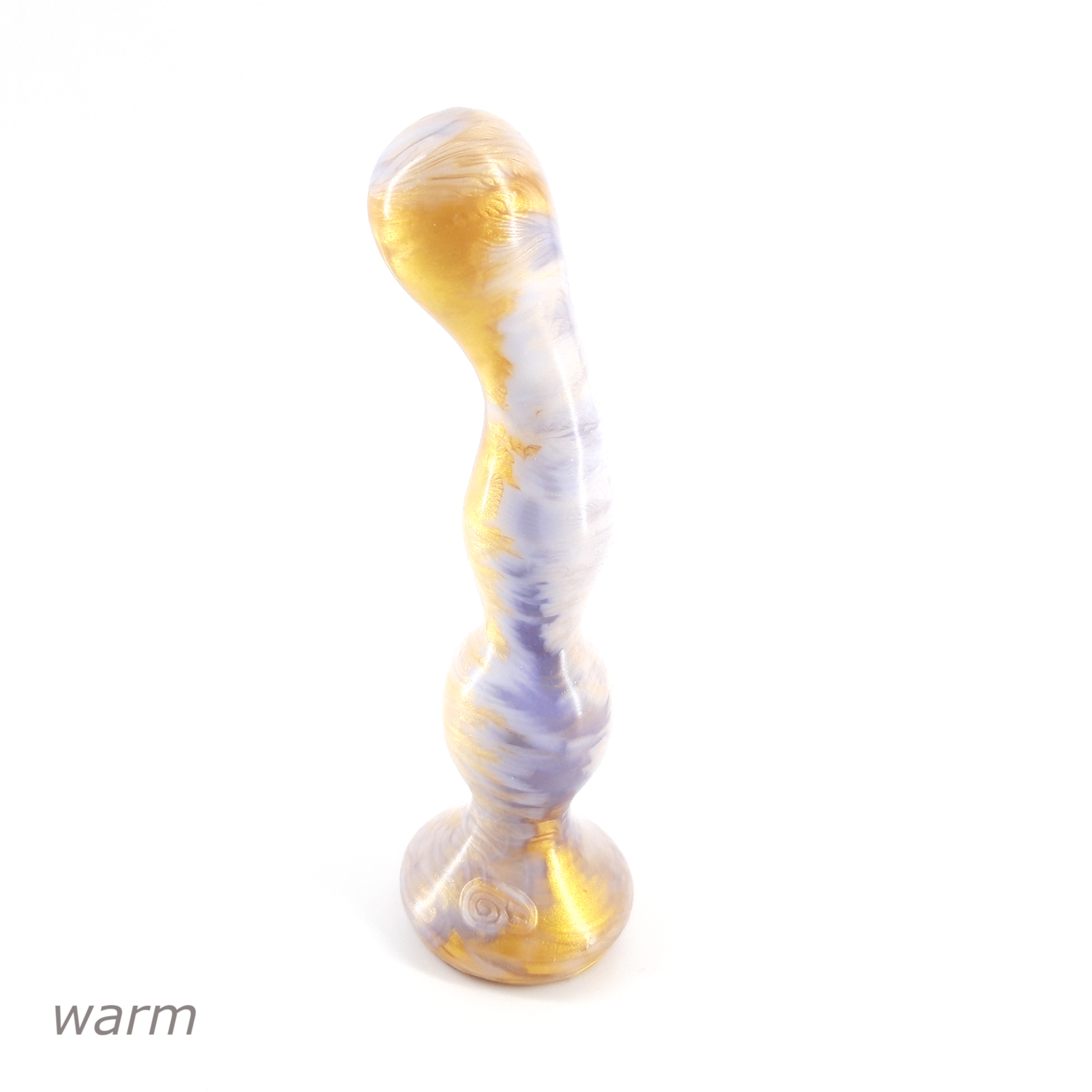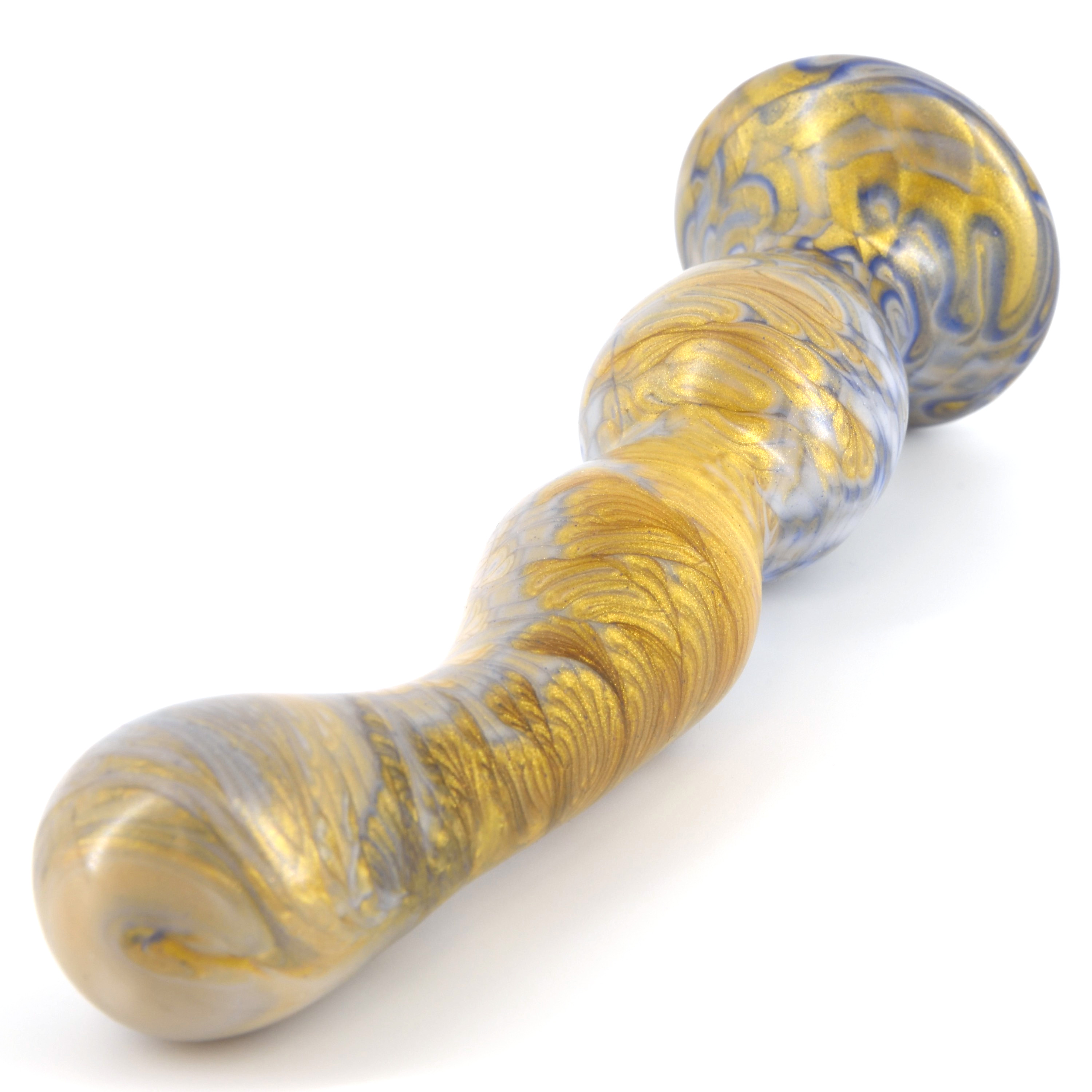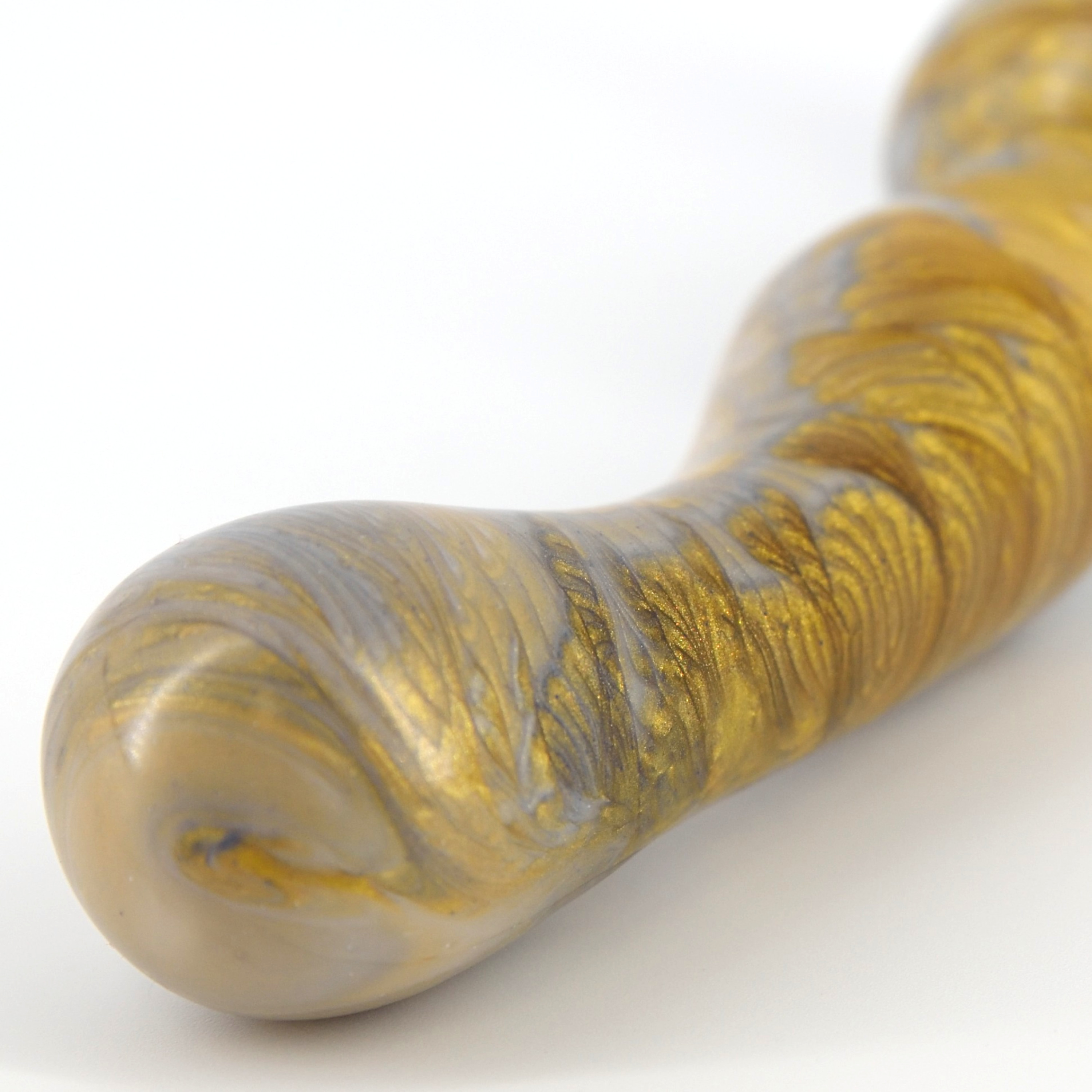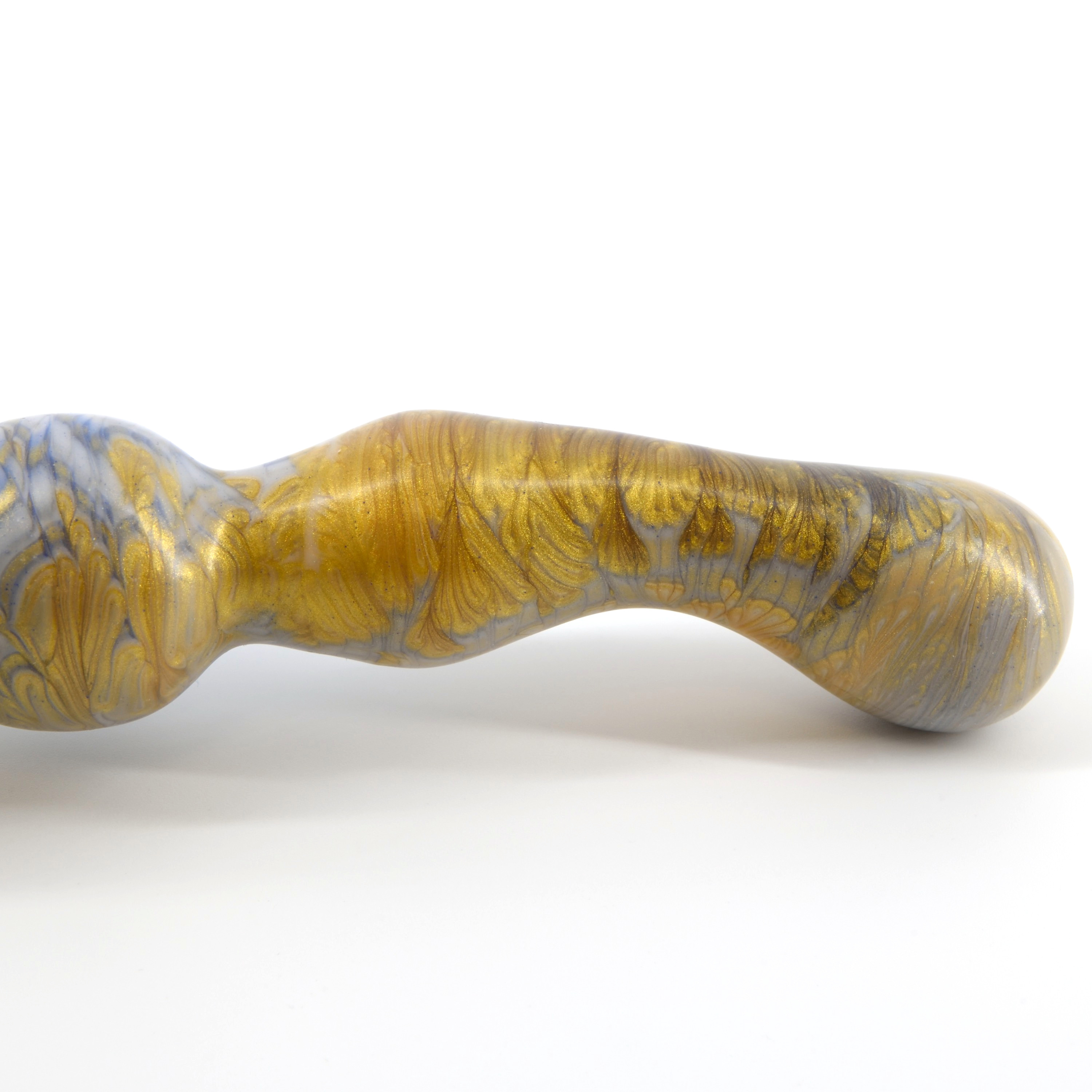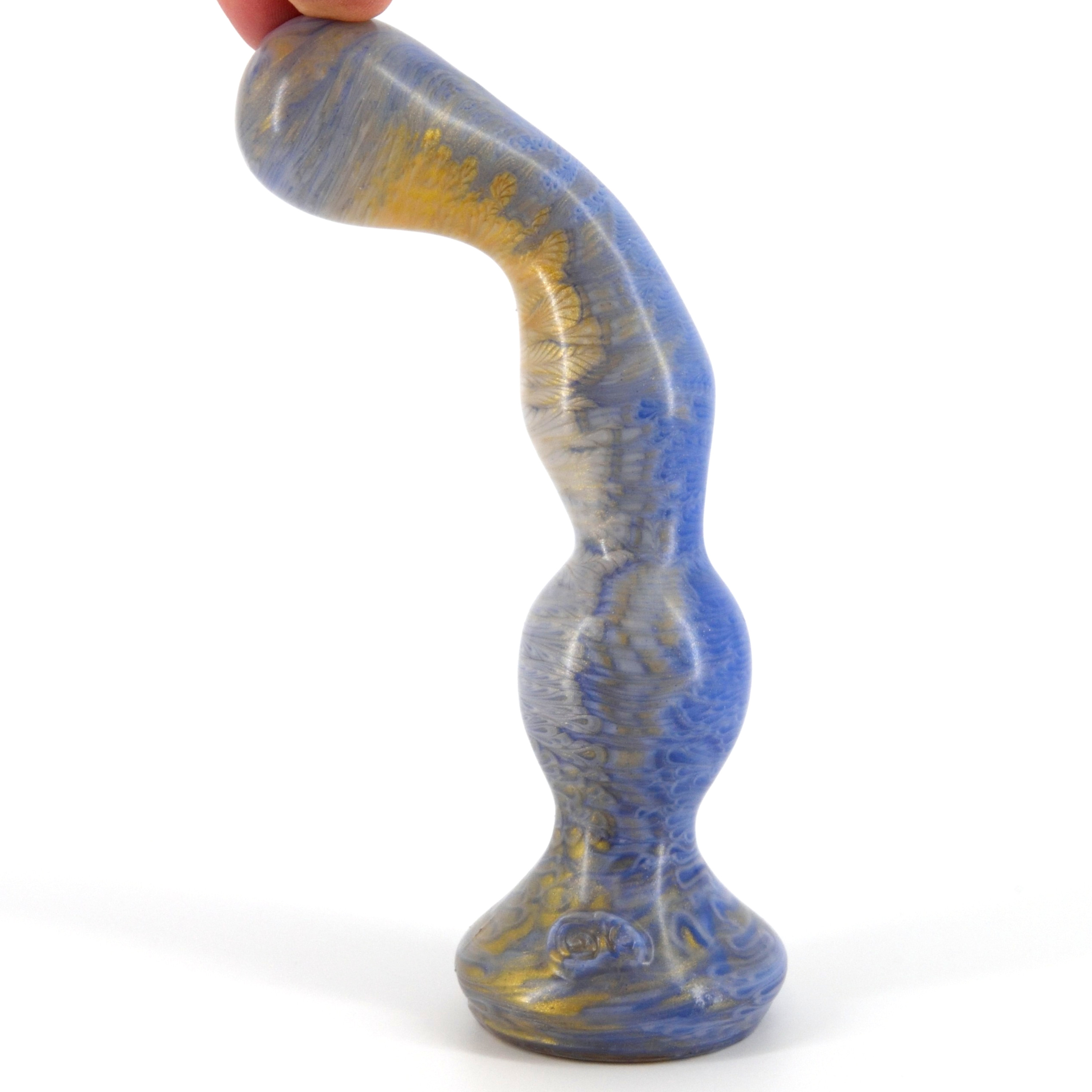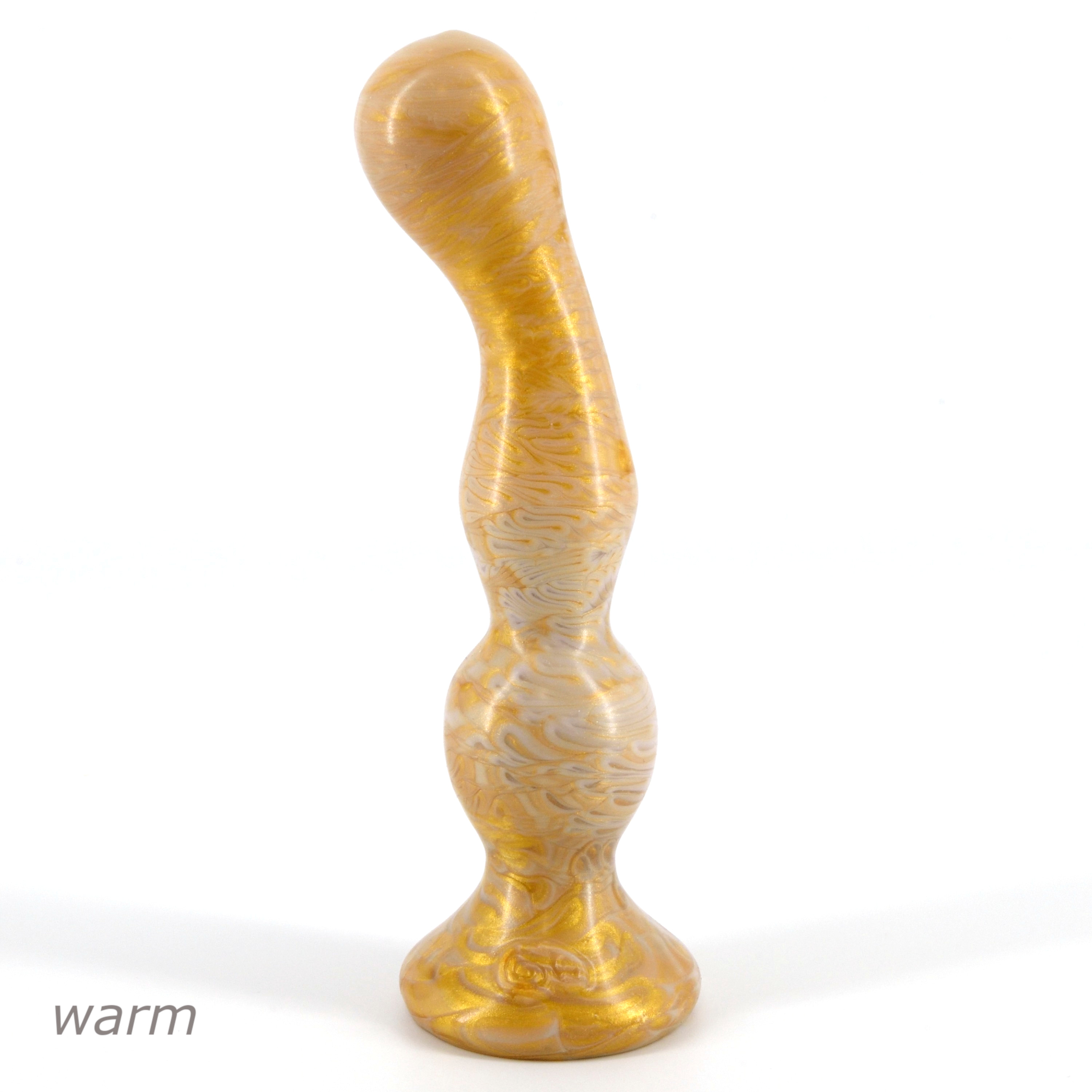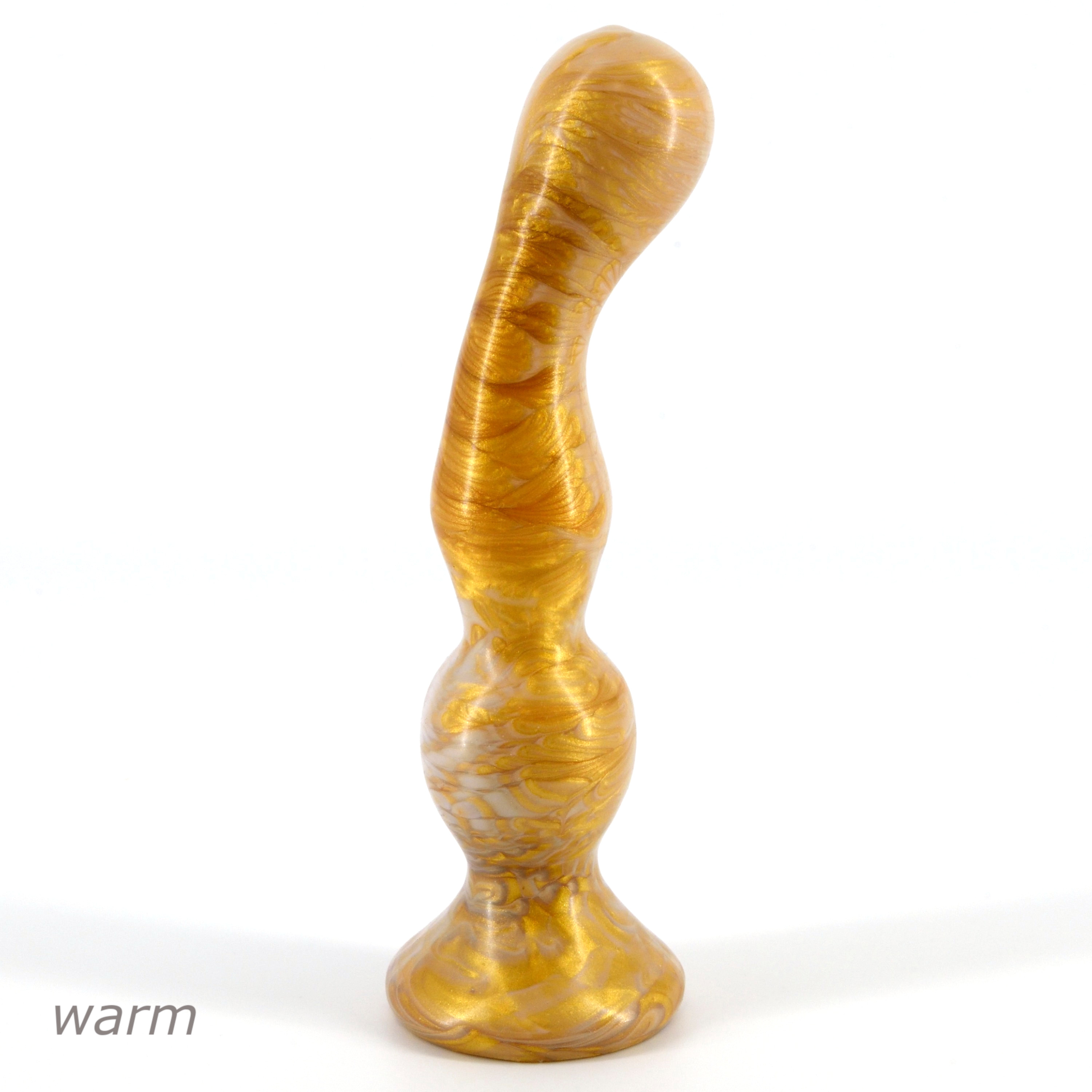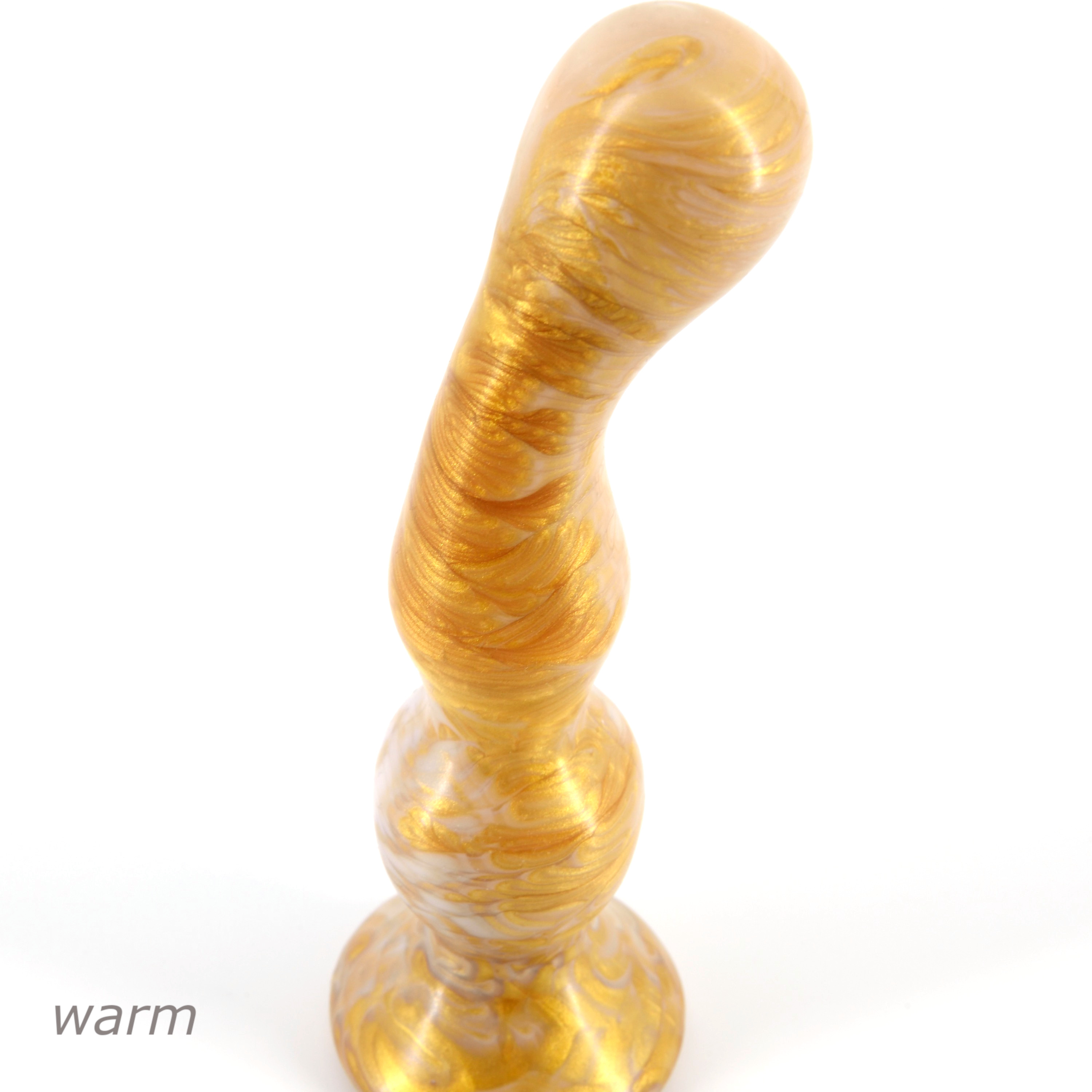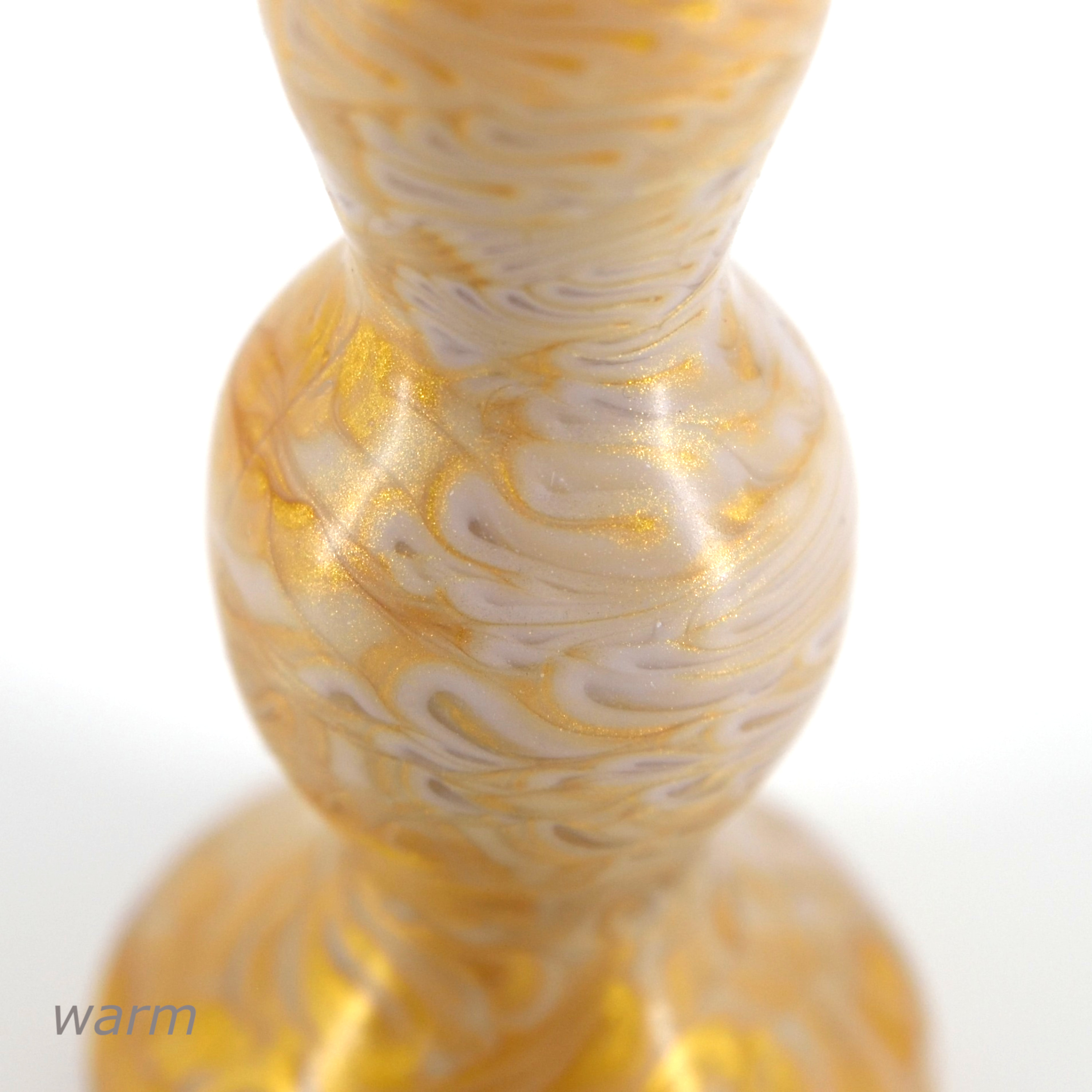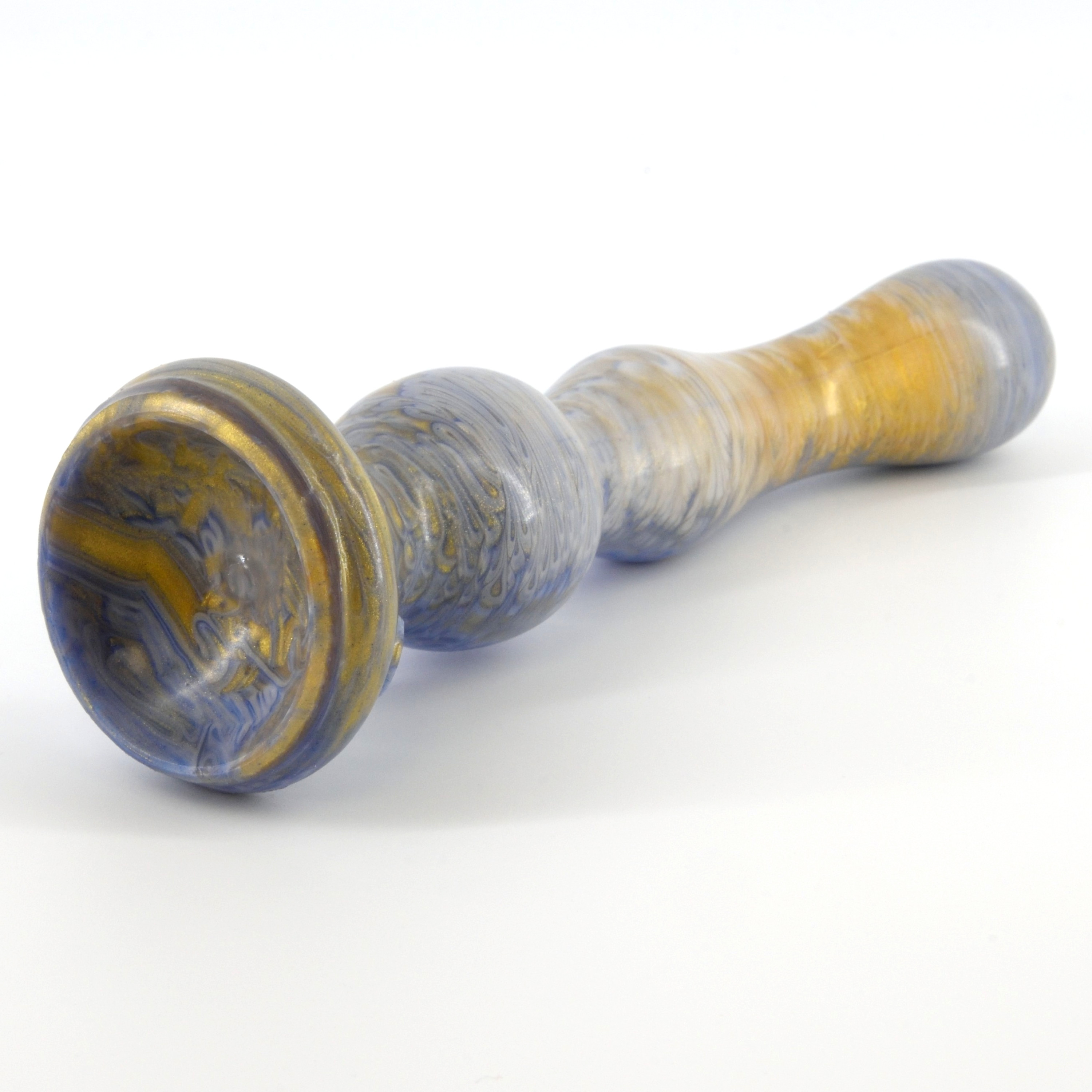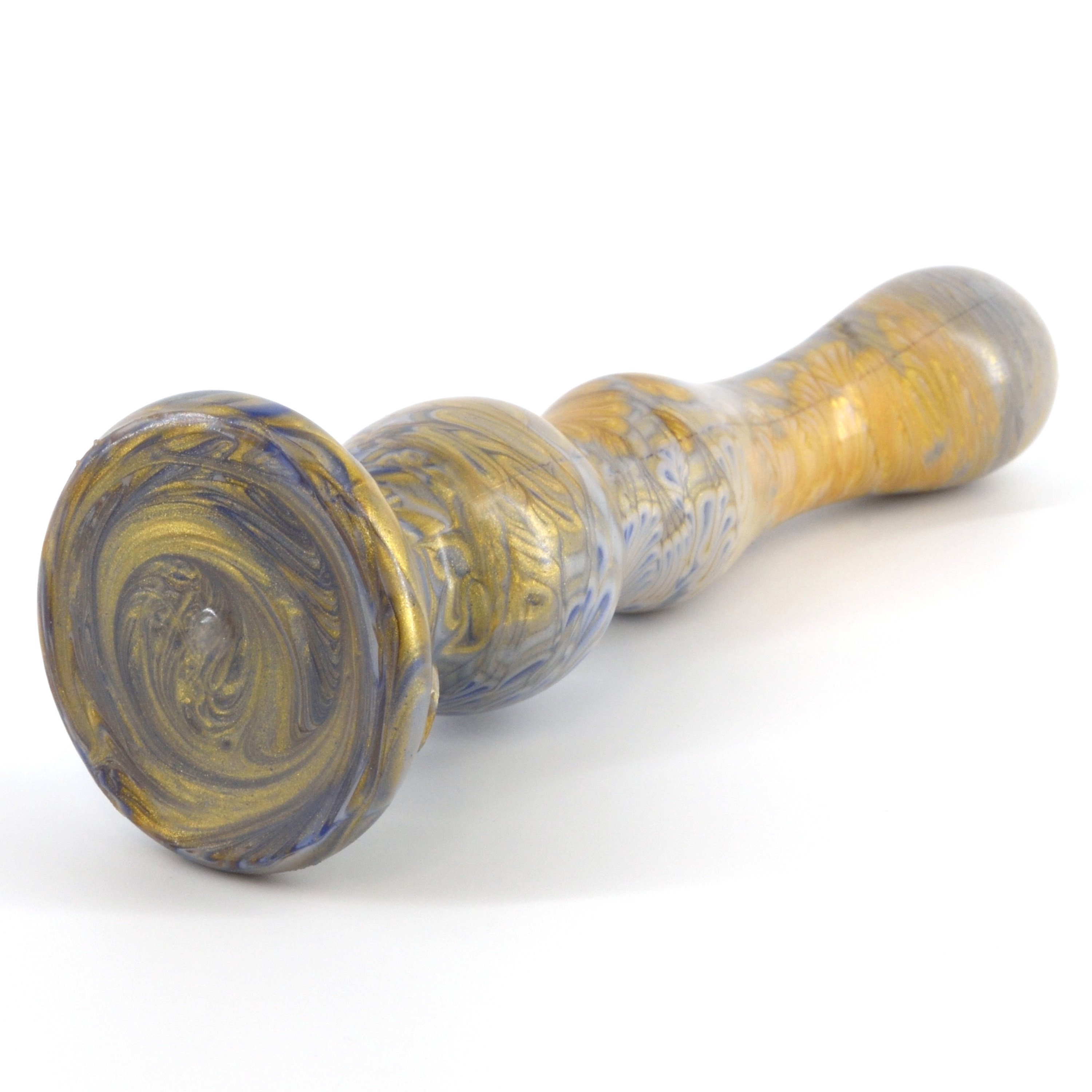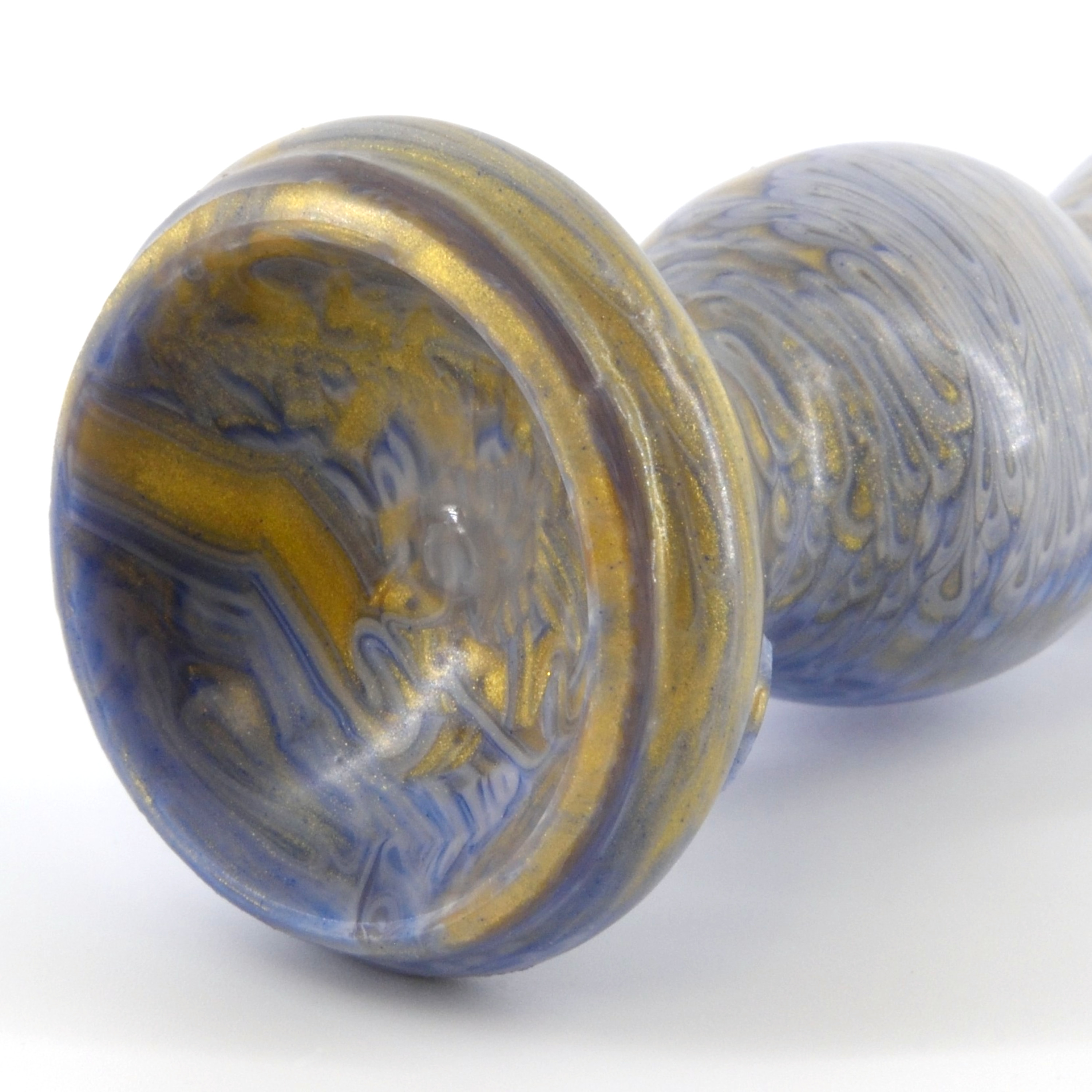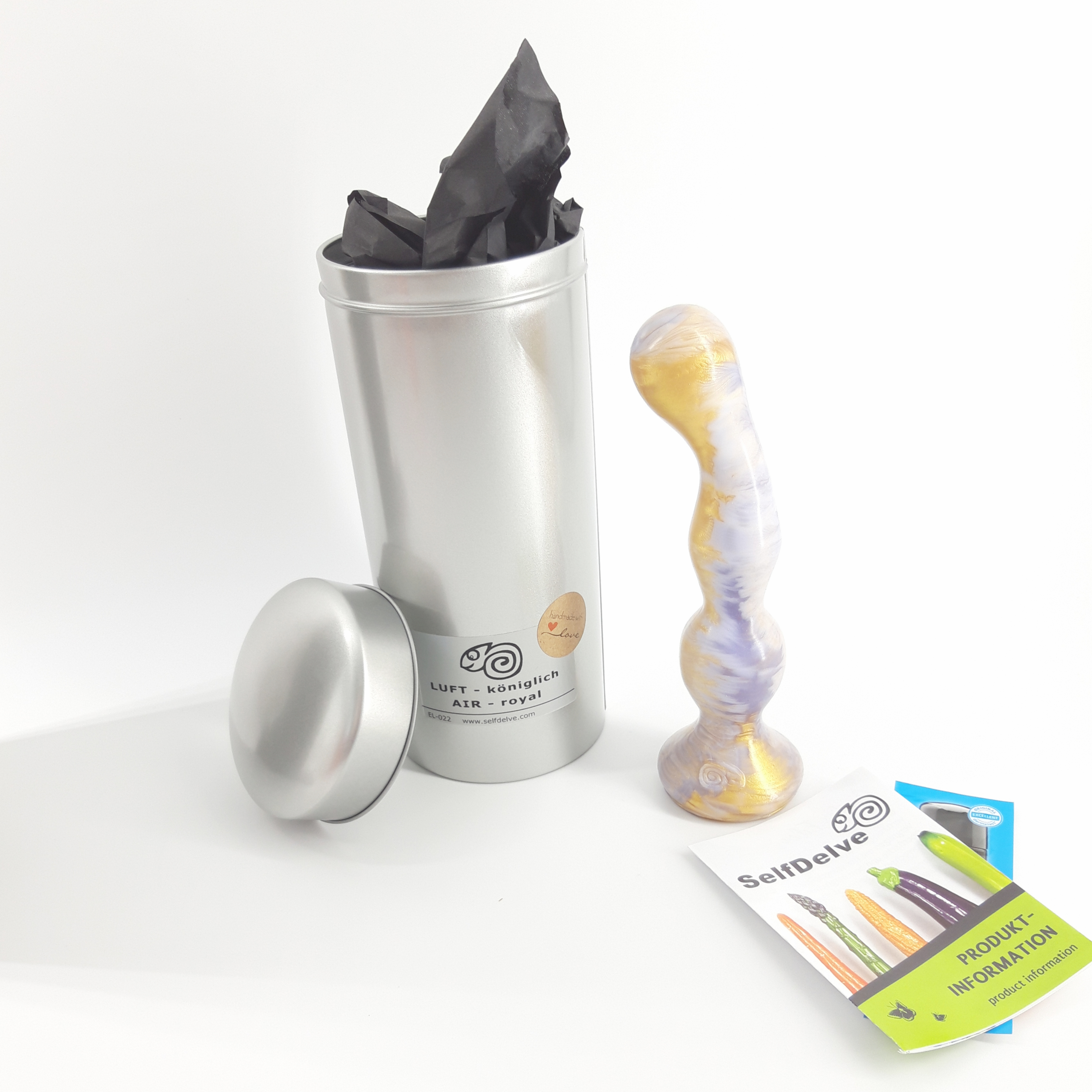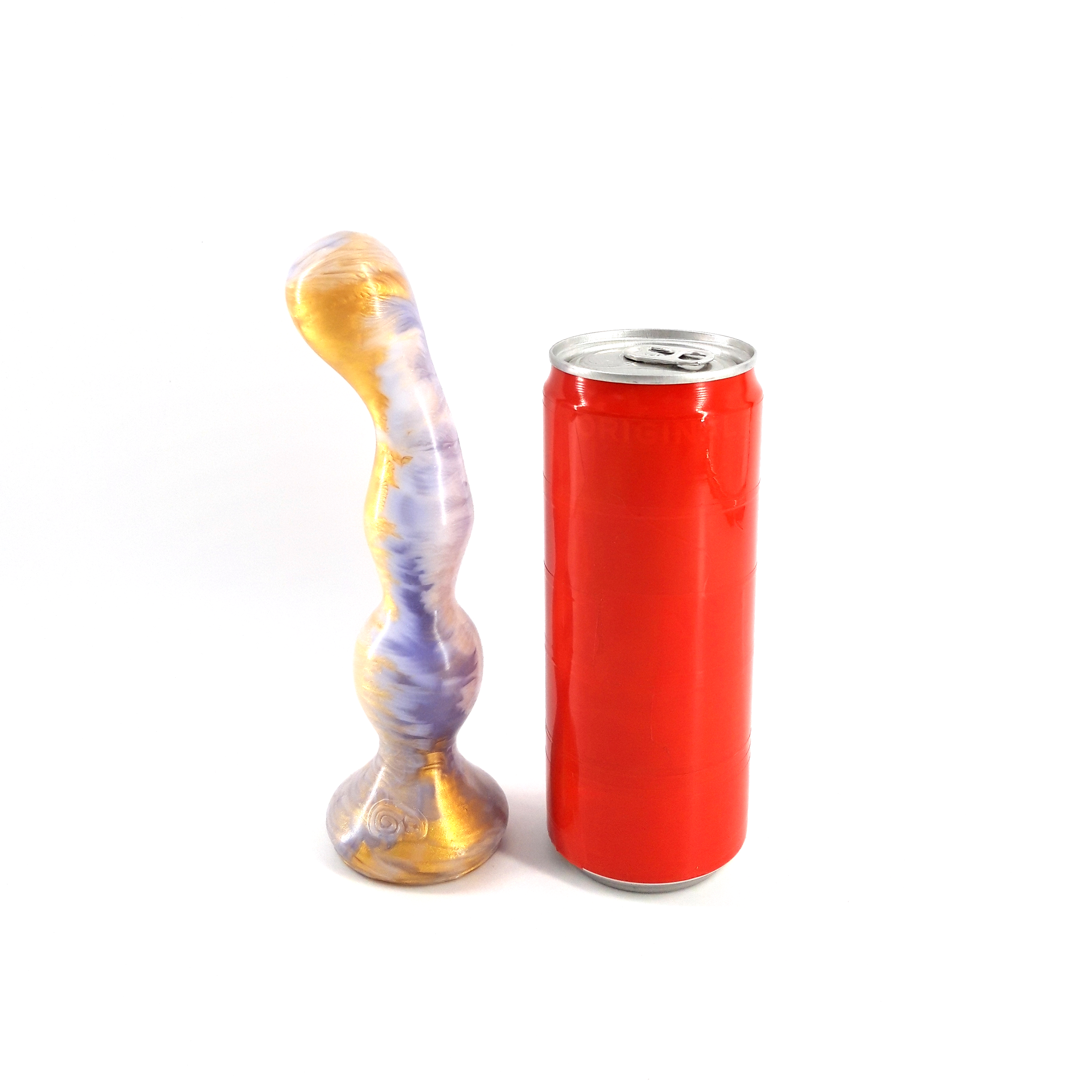 Delivery time 1 to 2 days
Behind this slim beauty a rollercoaster of emotions is waiting to be discovered. The spherical head goes over to a slender shaft and happened on the way to the bottom a delicate "ovoid" threshold. A truly heavenly delight!
Because these toys are marbled, each one will be distinctive and unique. No two toys look alike.
With a suction cup, the toy sticks to smooth surfaces and can be easily removed again.
Design: gold-effect with brilliant white and dark blue. The blue changes to colourless when it has absorbed your body heat so the underlying "gold veins" become visible.
Length: approx. 18 cm (7.1 inch)
Smallest diameter: 2 cm (0.8 inch)
Largest diameter: 3,5 cm (1.4 inch)
Diameter base: 5 cm (2 inch)
Base: smooth or as a suction cup (please select)
Odorless silicone
Delivered in a silver-coloured metal case, wrapped in black tissue paper, including a sample of lube gel