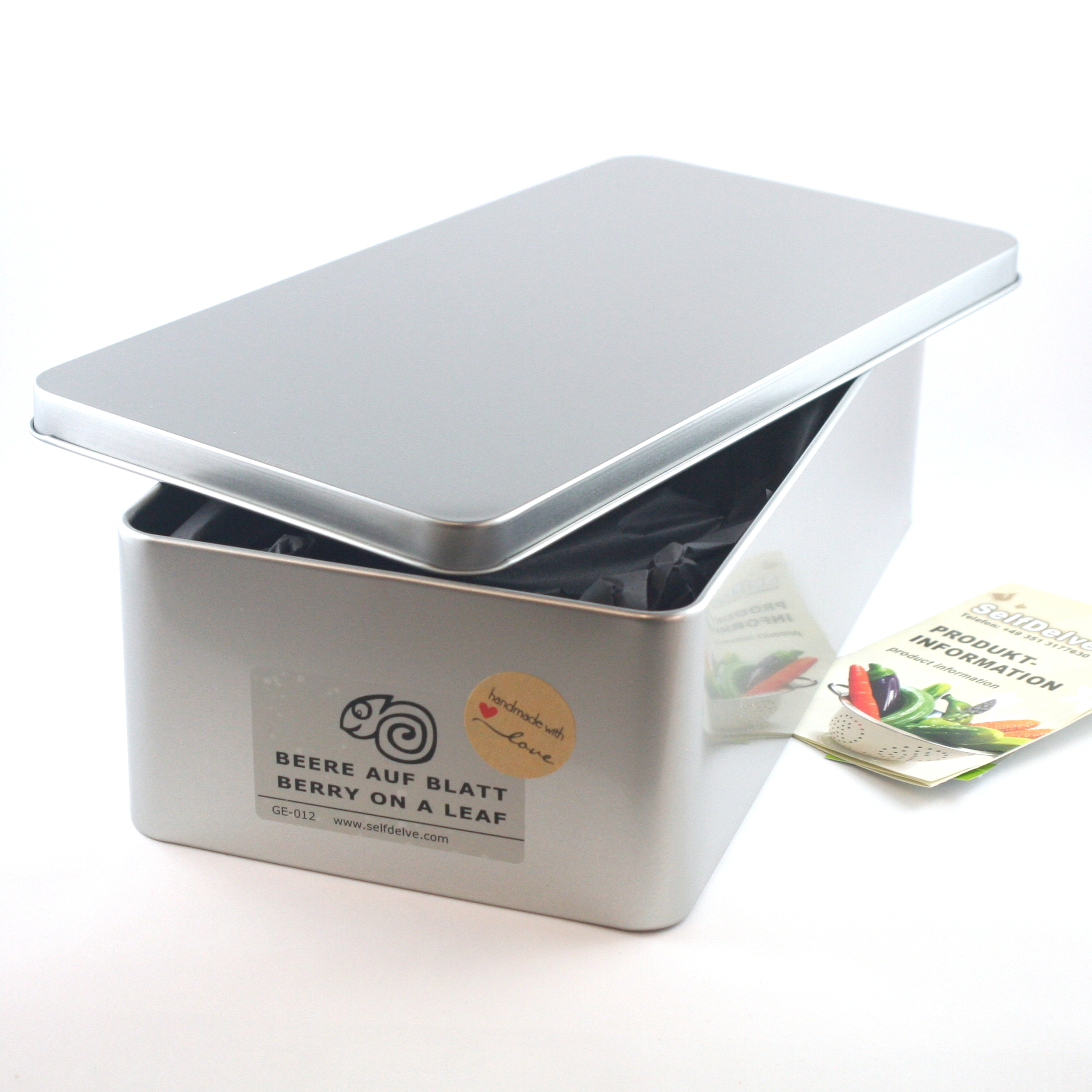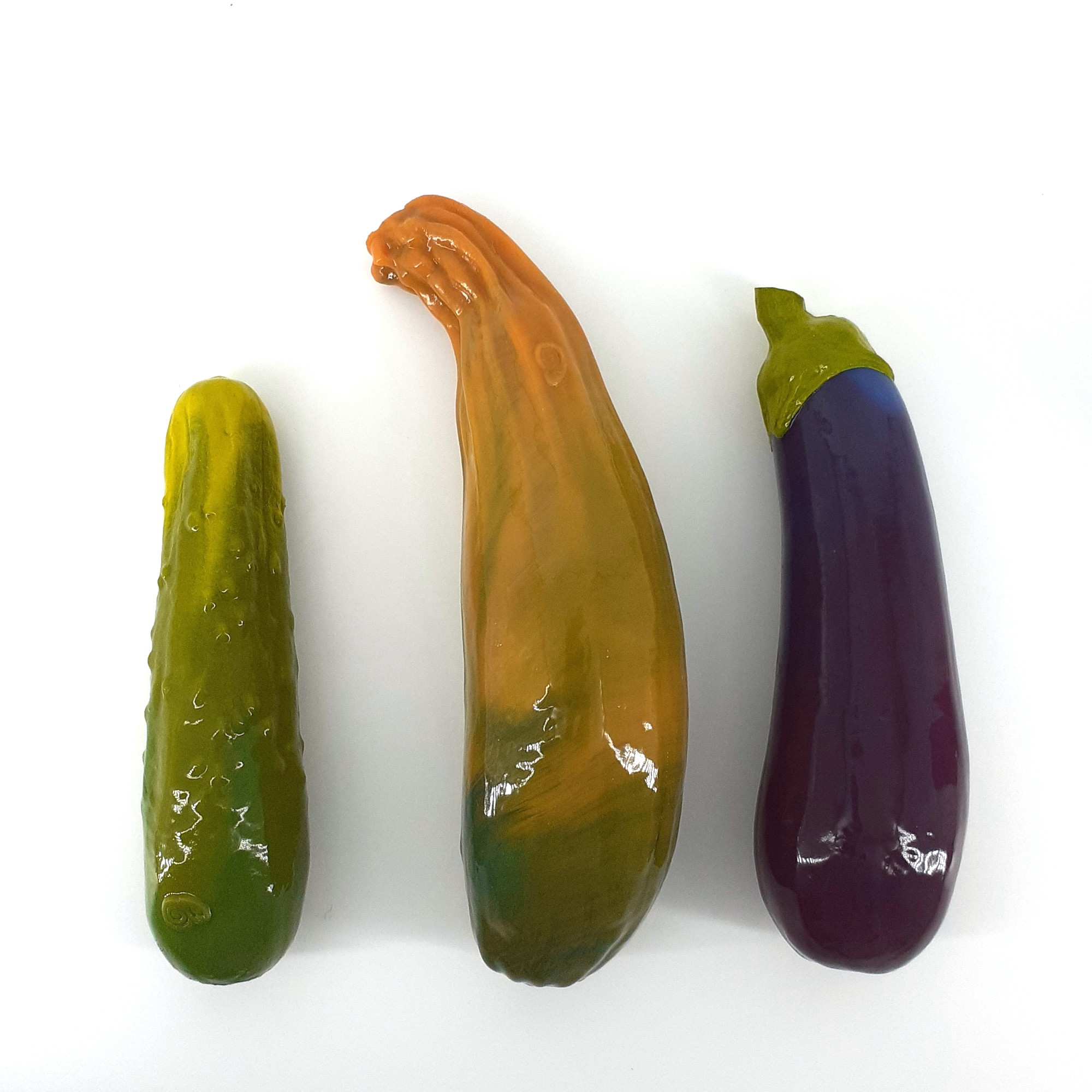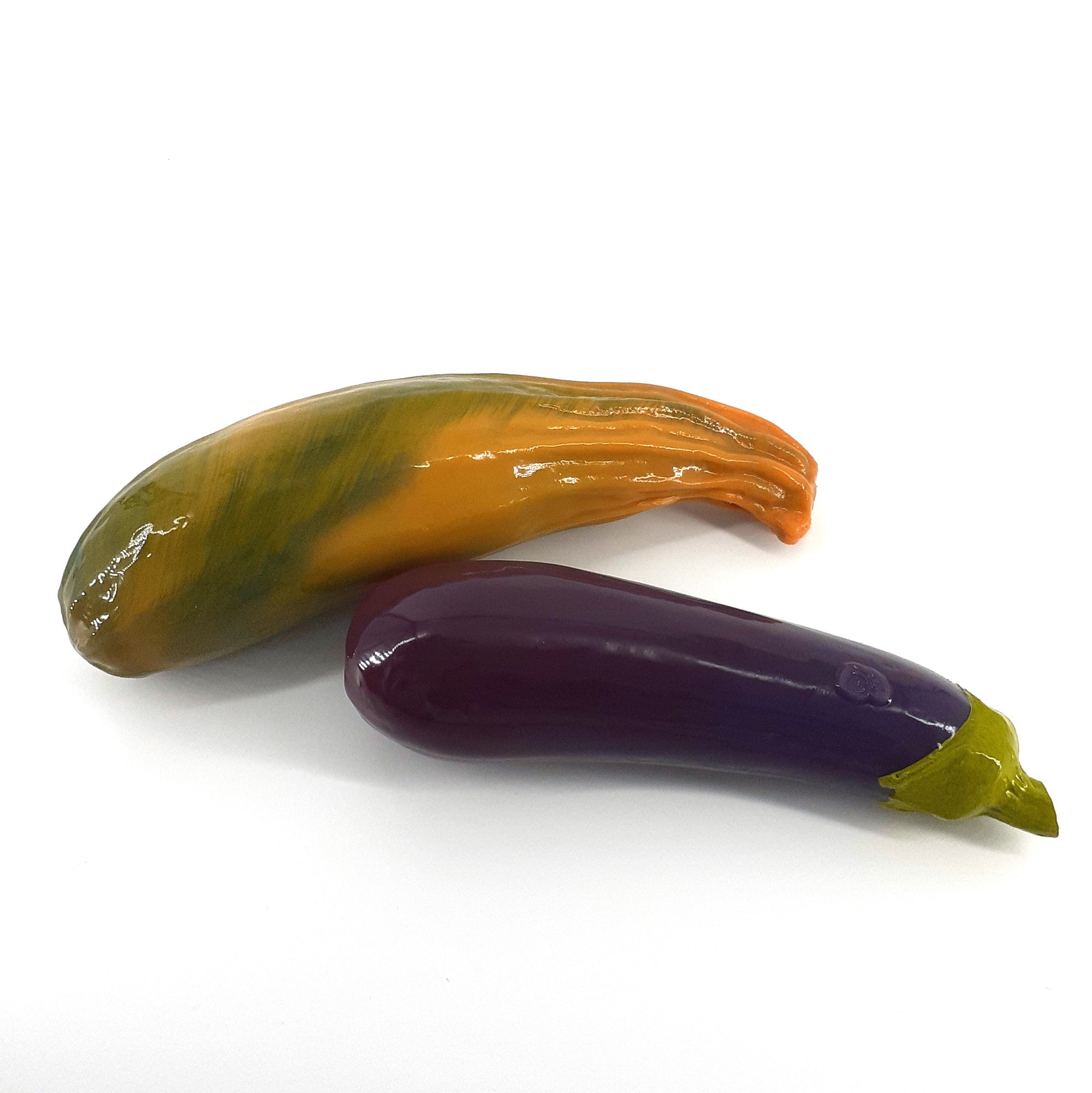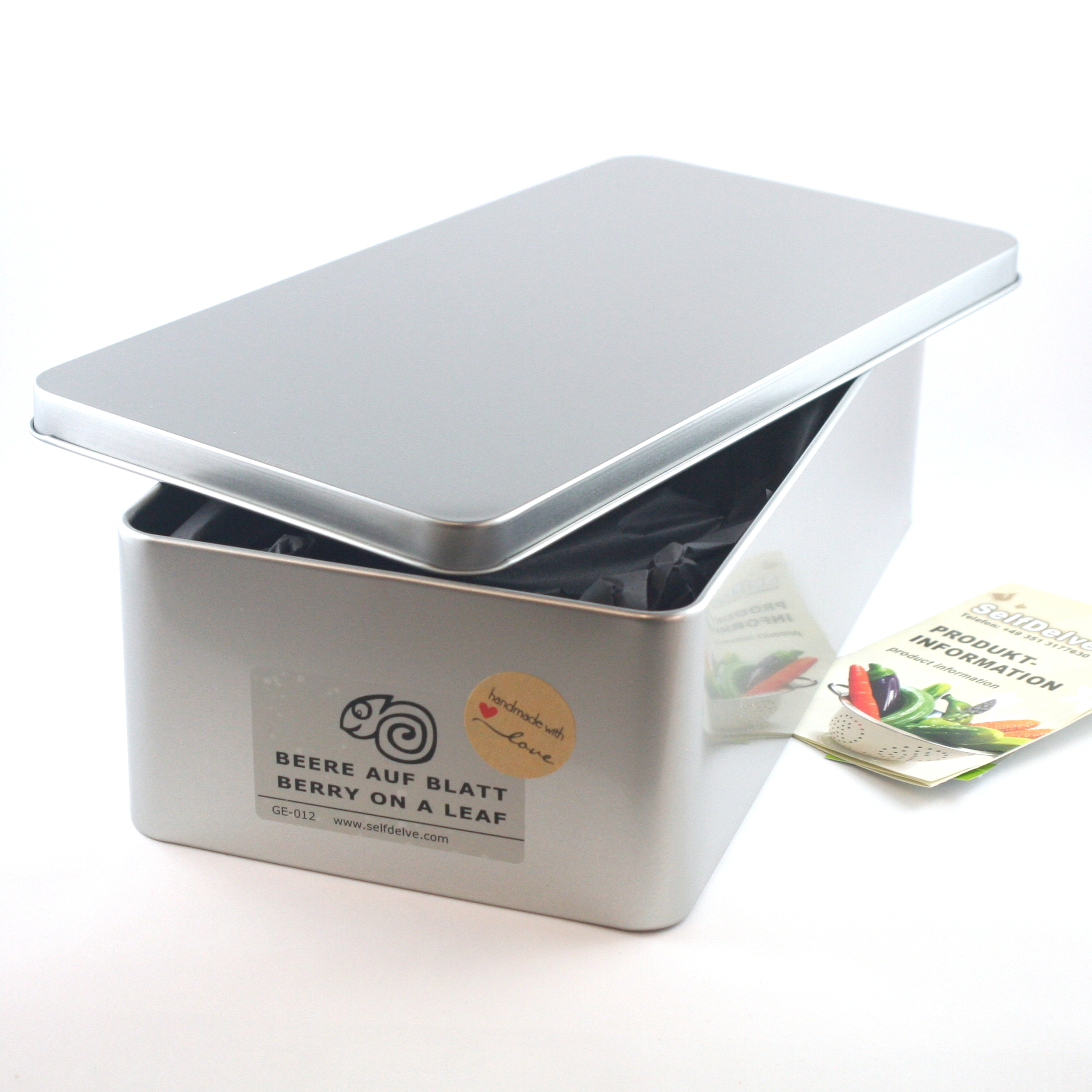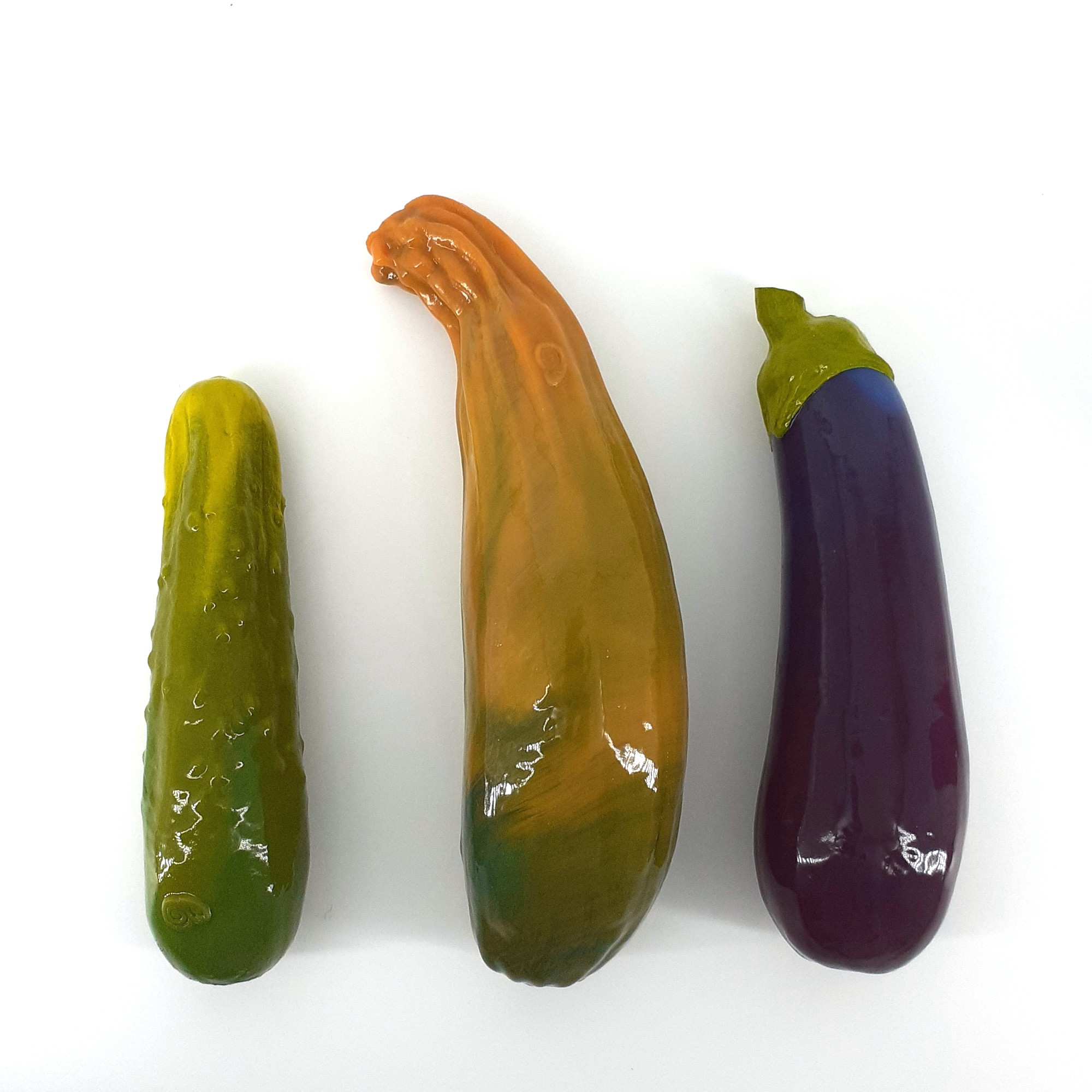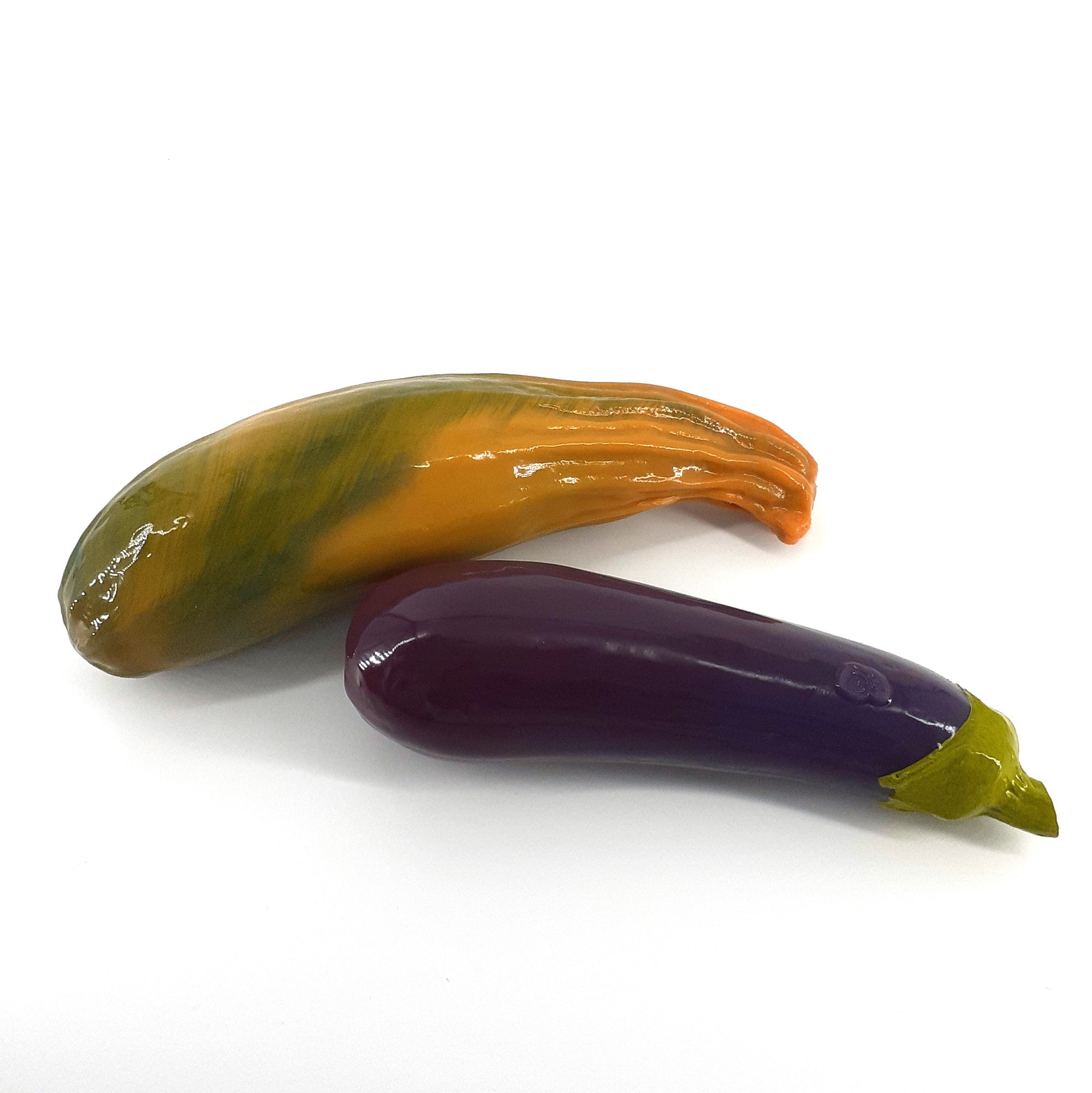 Delivery time 1 to 2 days
The zucchini belongs to the pumpkin family and this specimen is correspondingly stately. Some like it fuller. We will fulfill this wish for you with these zucchini - harvested in our own garden. But be careful, the dimensions are really something special!
In the area of the stalk, the structure has remained beautifully clear, at the lower end there are radiating, gentle elevations. In the bulging middle section, the surface is glossy, smooth and almost round. Although we chose the very soft silicone for this vegetable, weighing 600 g, it turned out to be a massive, solid toy.
Design: autumn yellow with green and a stem accentuated with green. Color change to bright yellow when heated.
Length: approx. 25 cm (9.8 inch)
Smallest diameter: approx. 3 cm (1.2 inch)
Largest diameter: approx. 6,8 cm (2.7 inch)
Soft, flexible, shiny, odorless silicone
Delivered in a silver-colored metal case, wrapped in black tissue paper, including a sample of lube gel