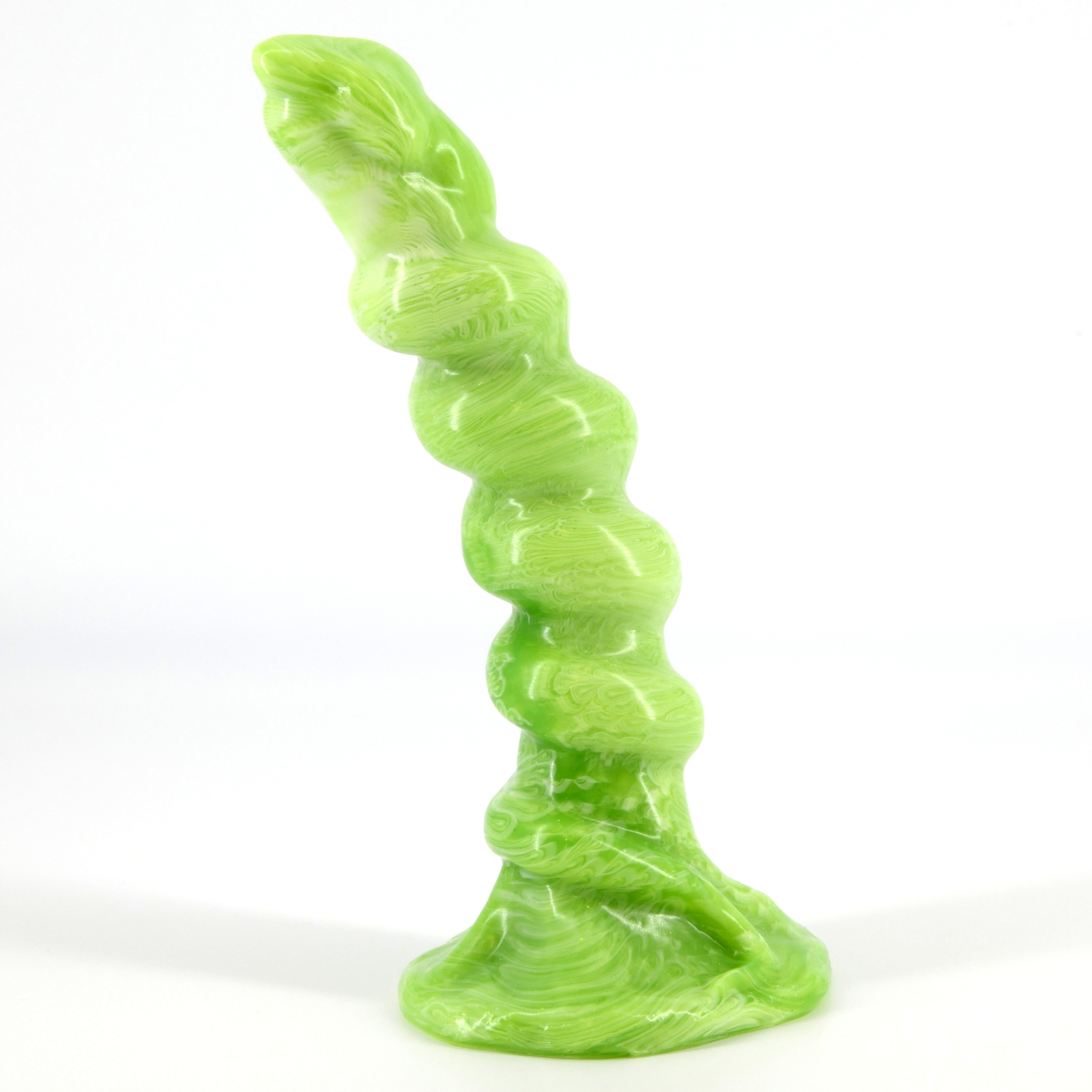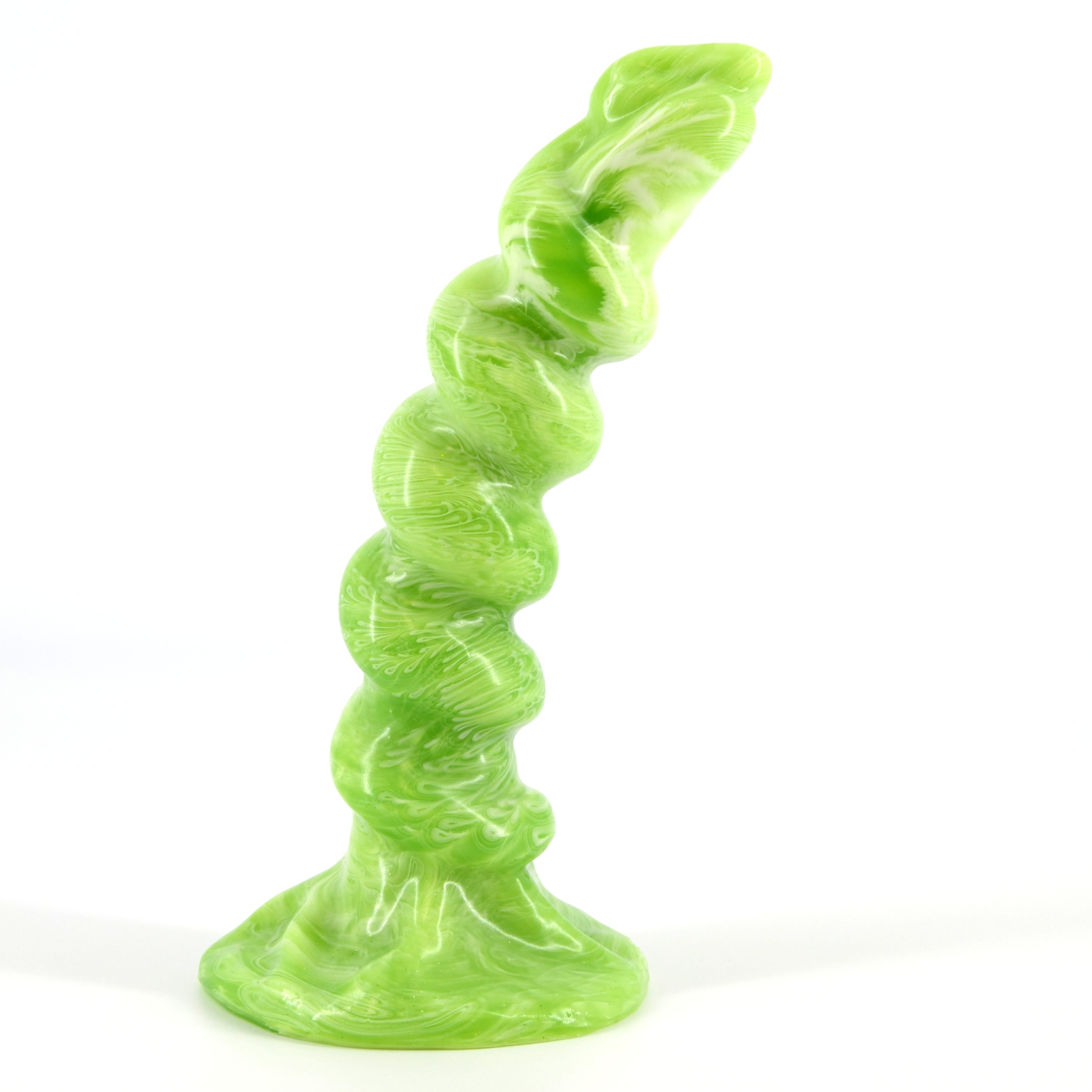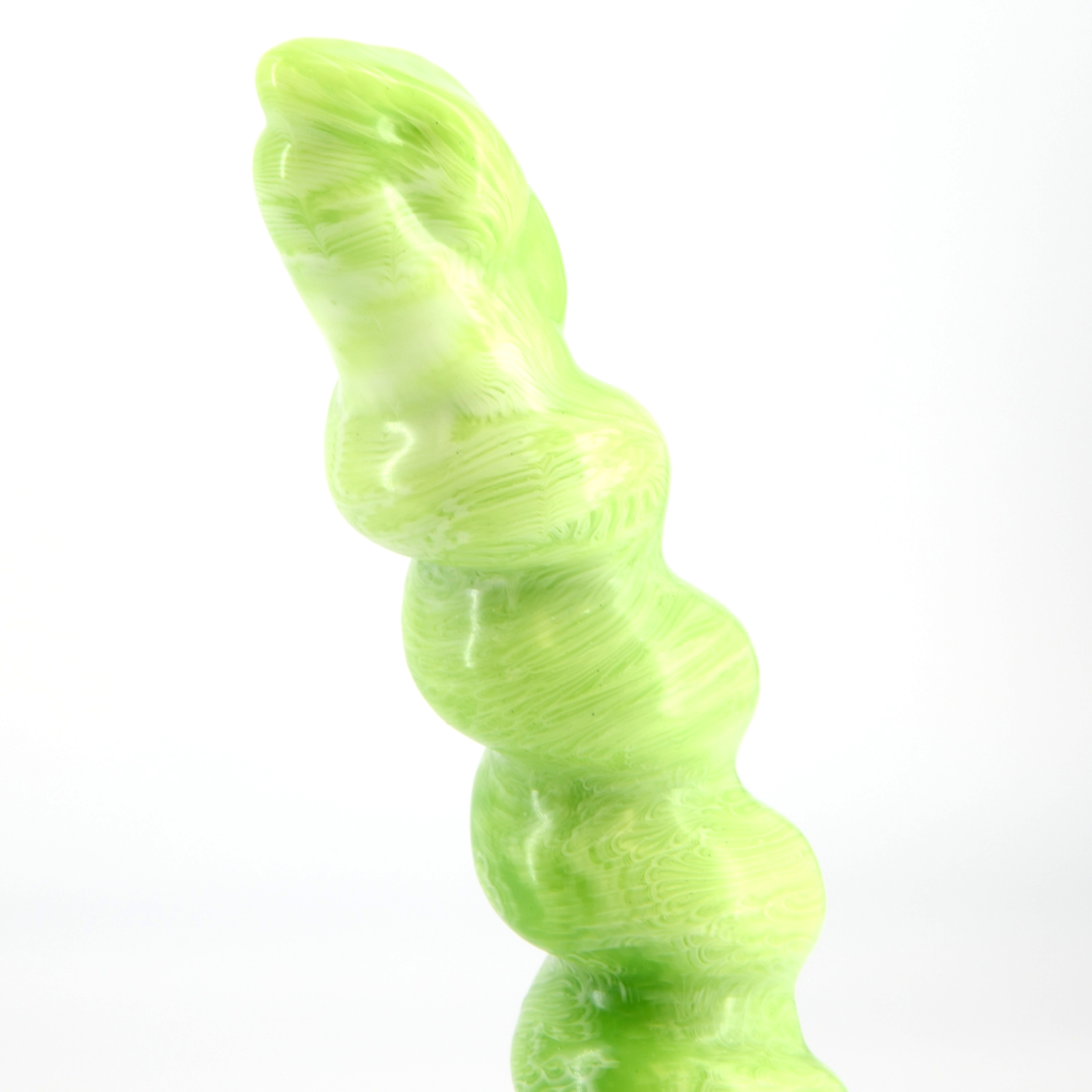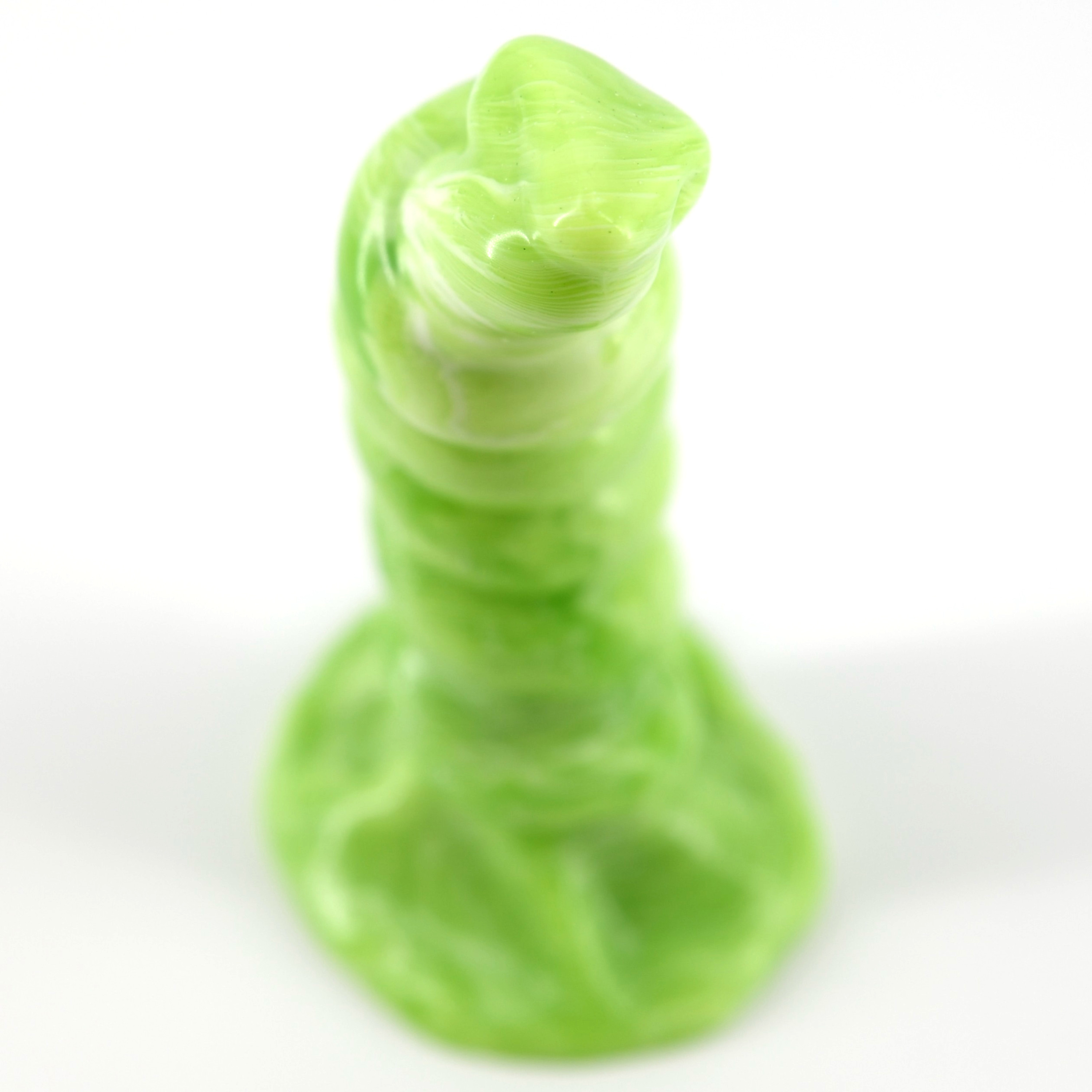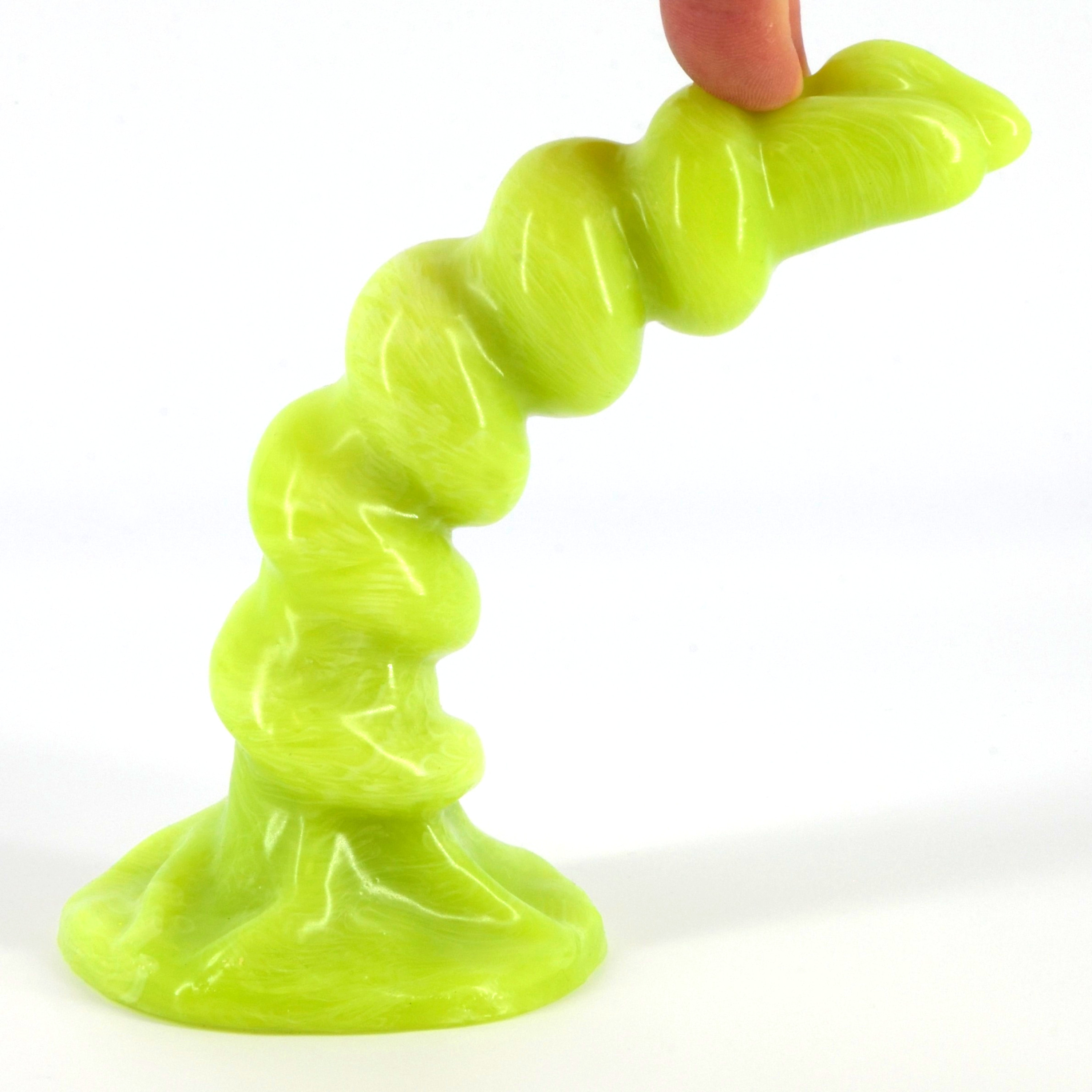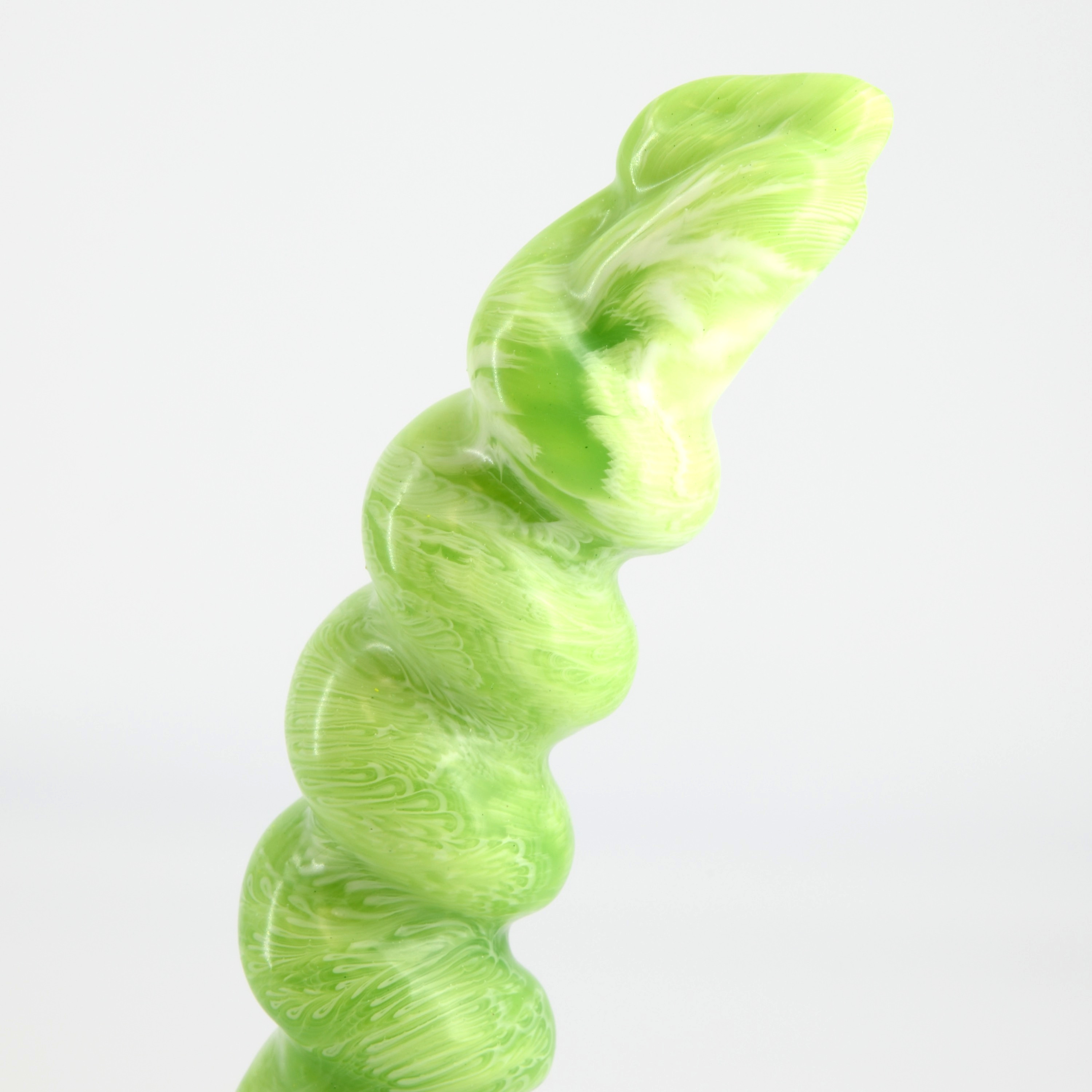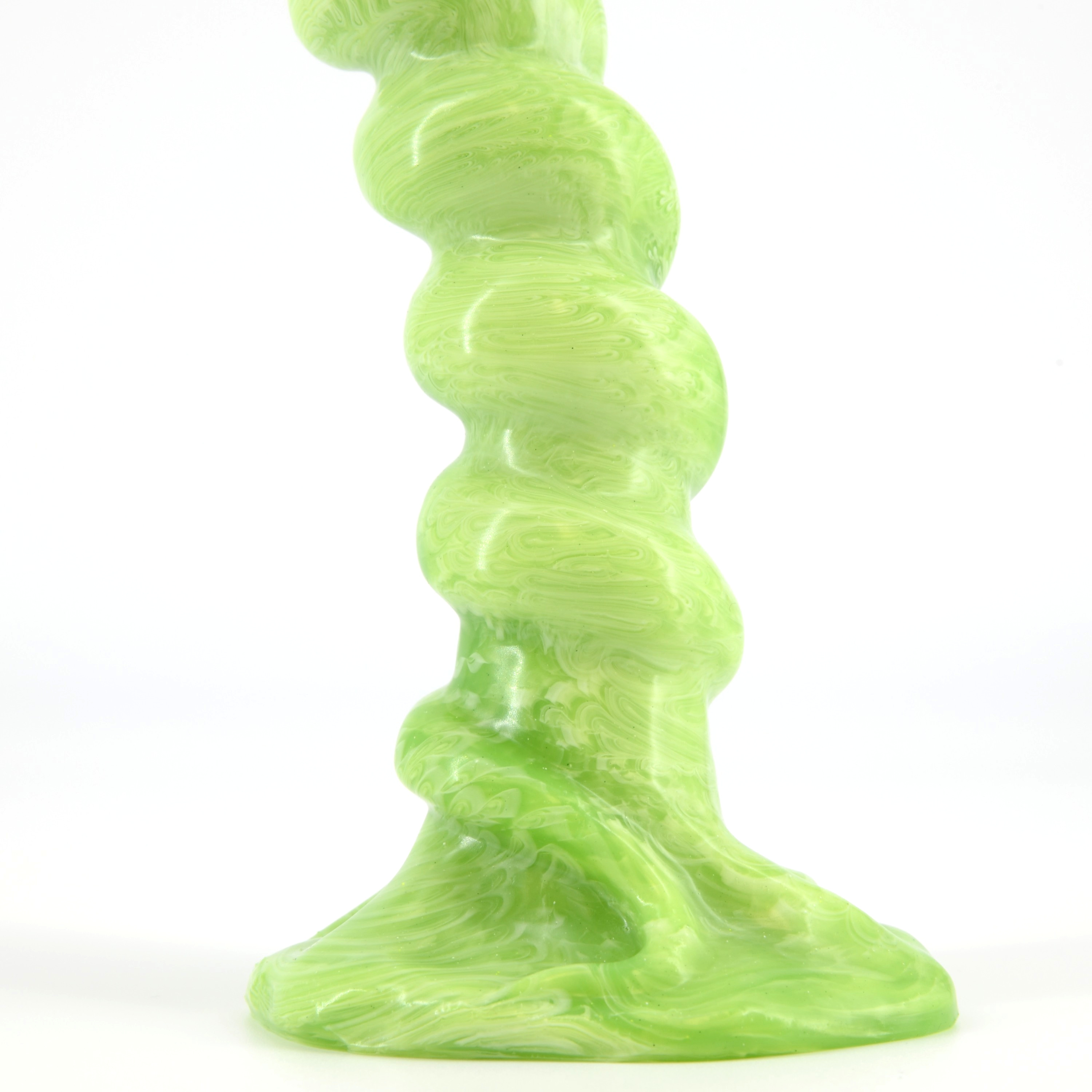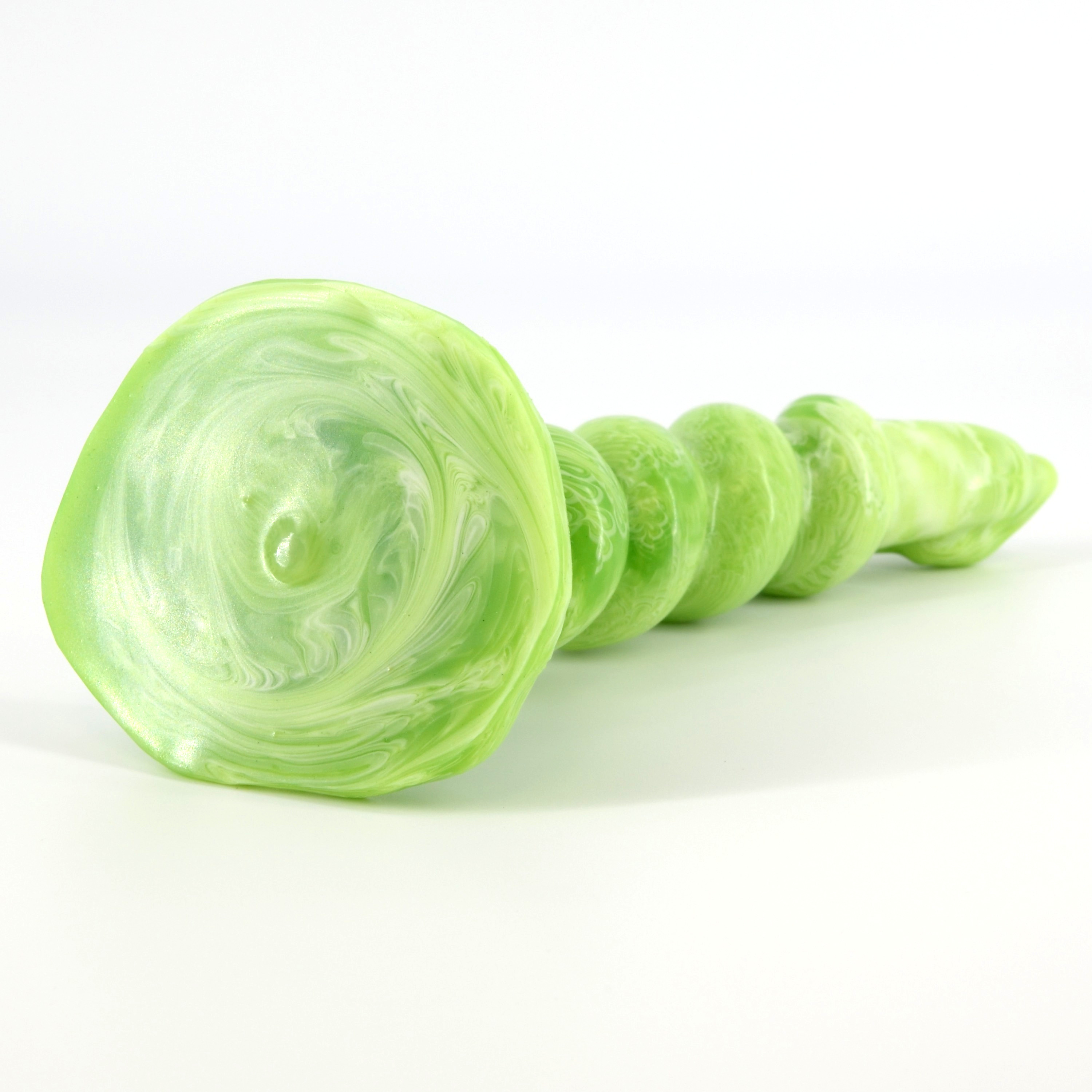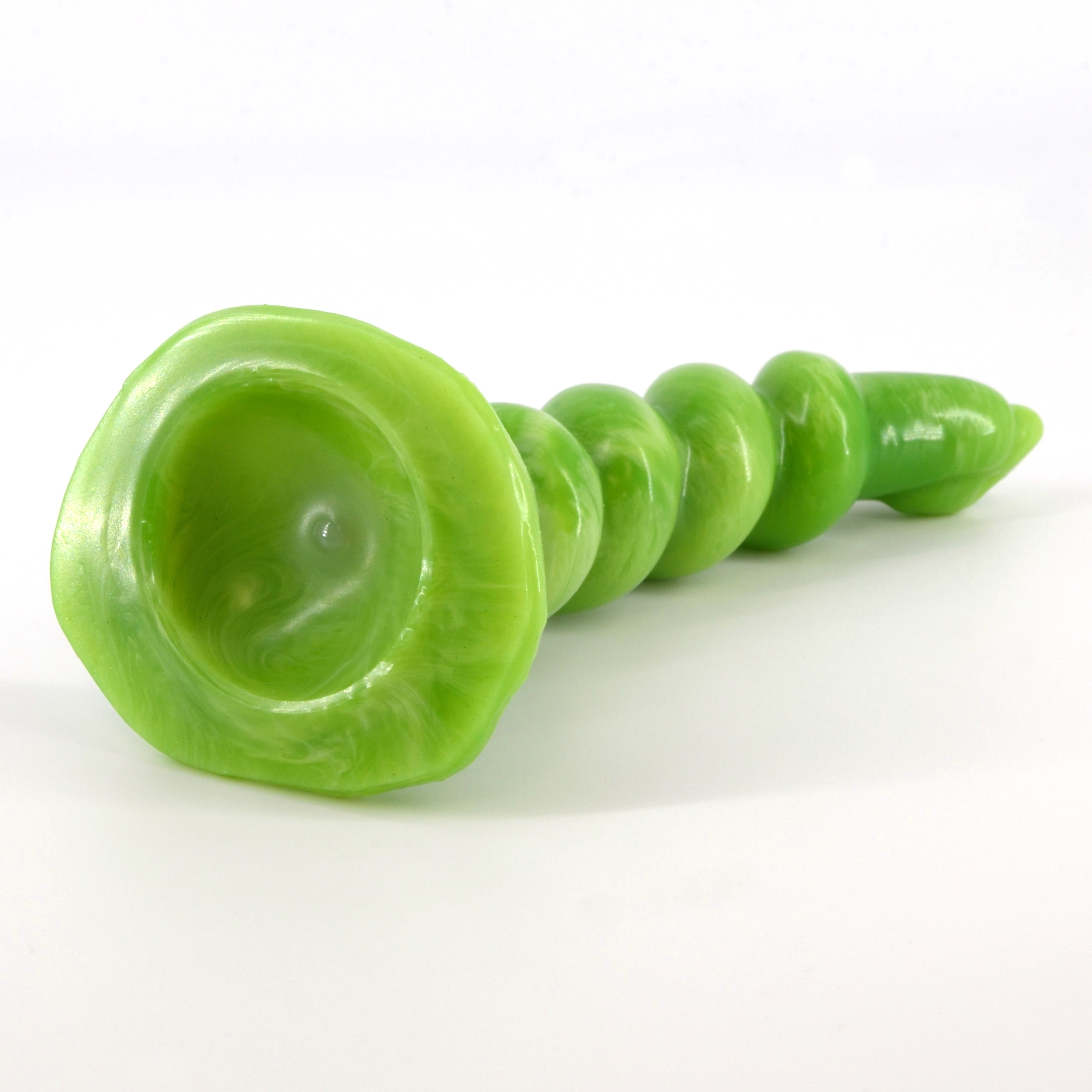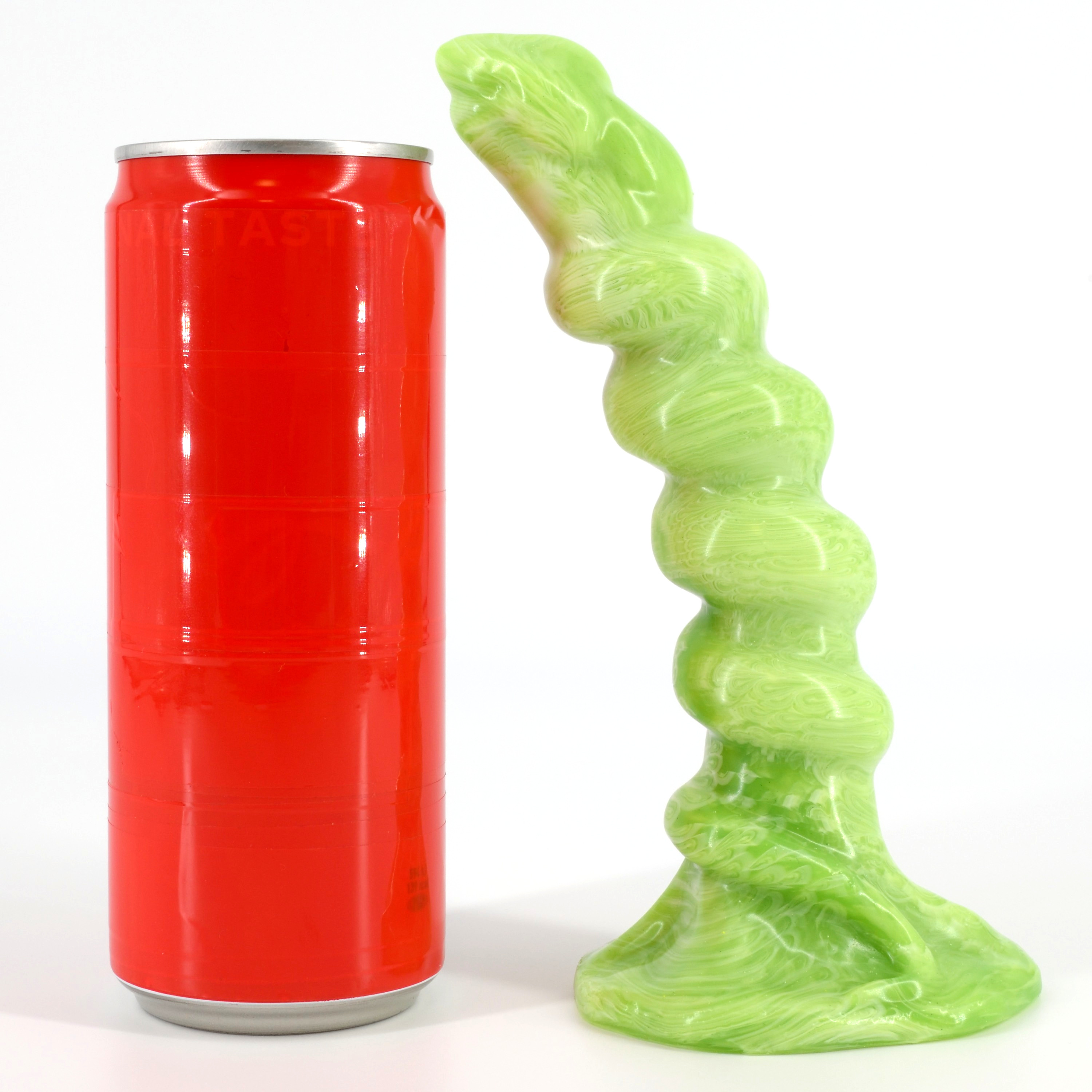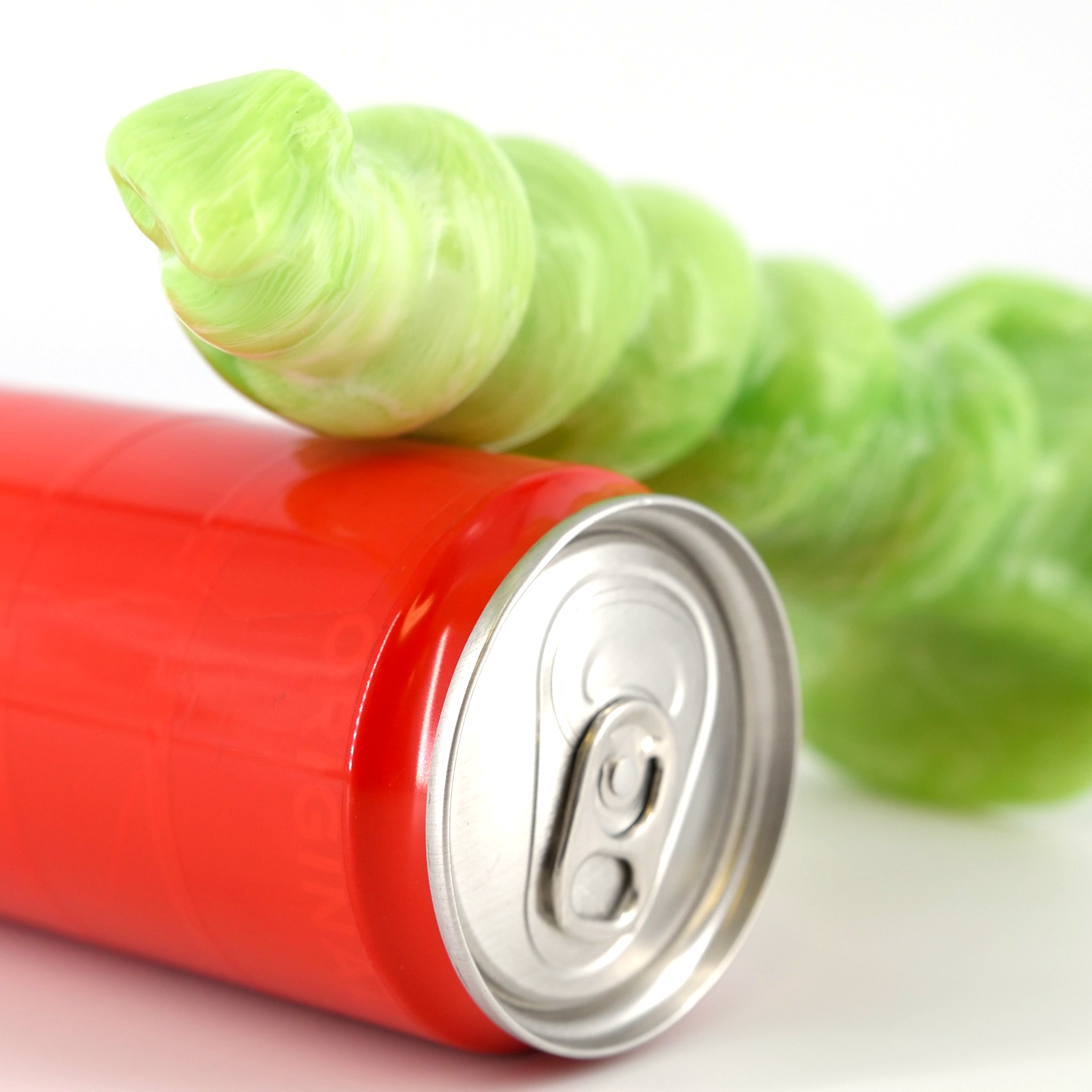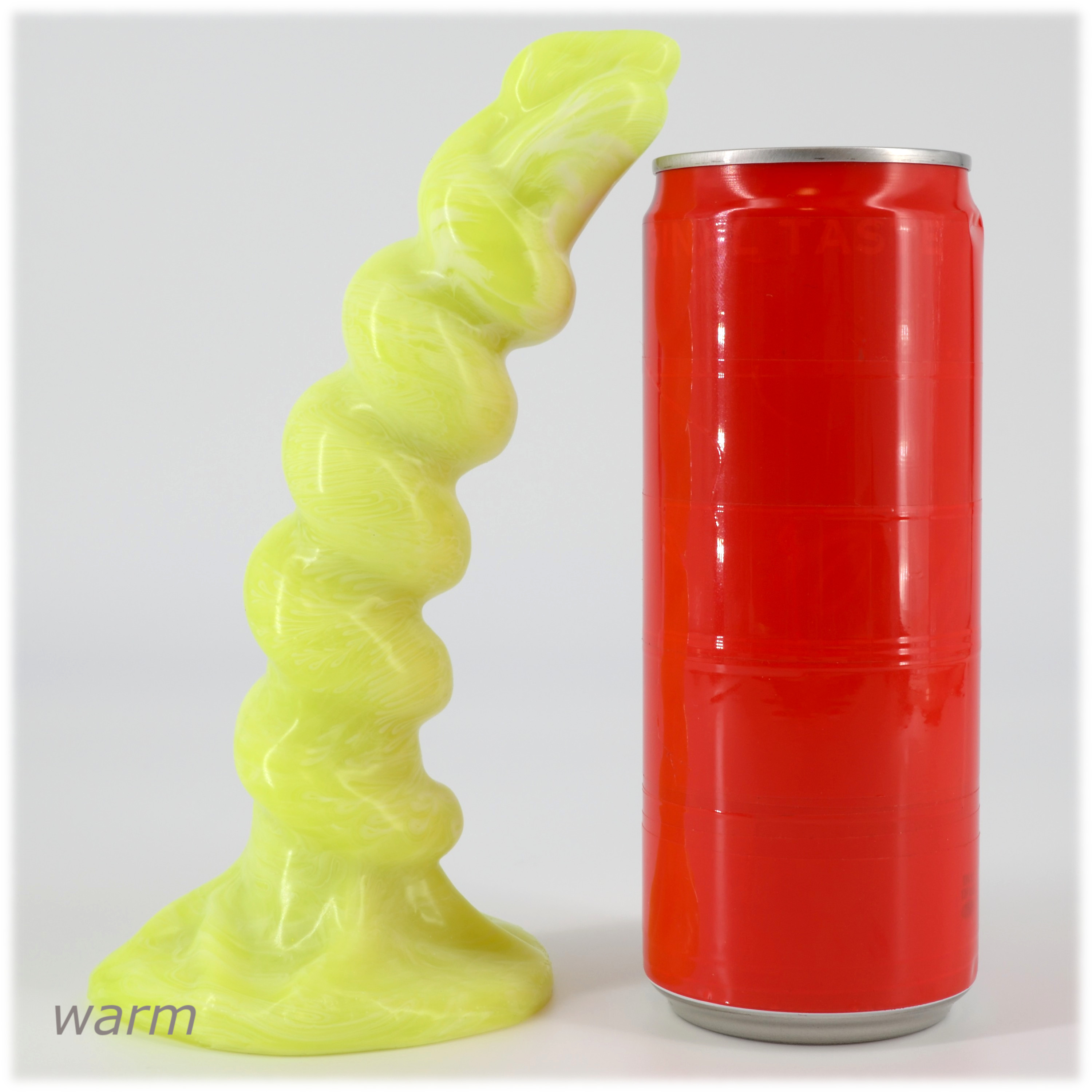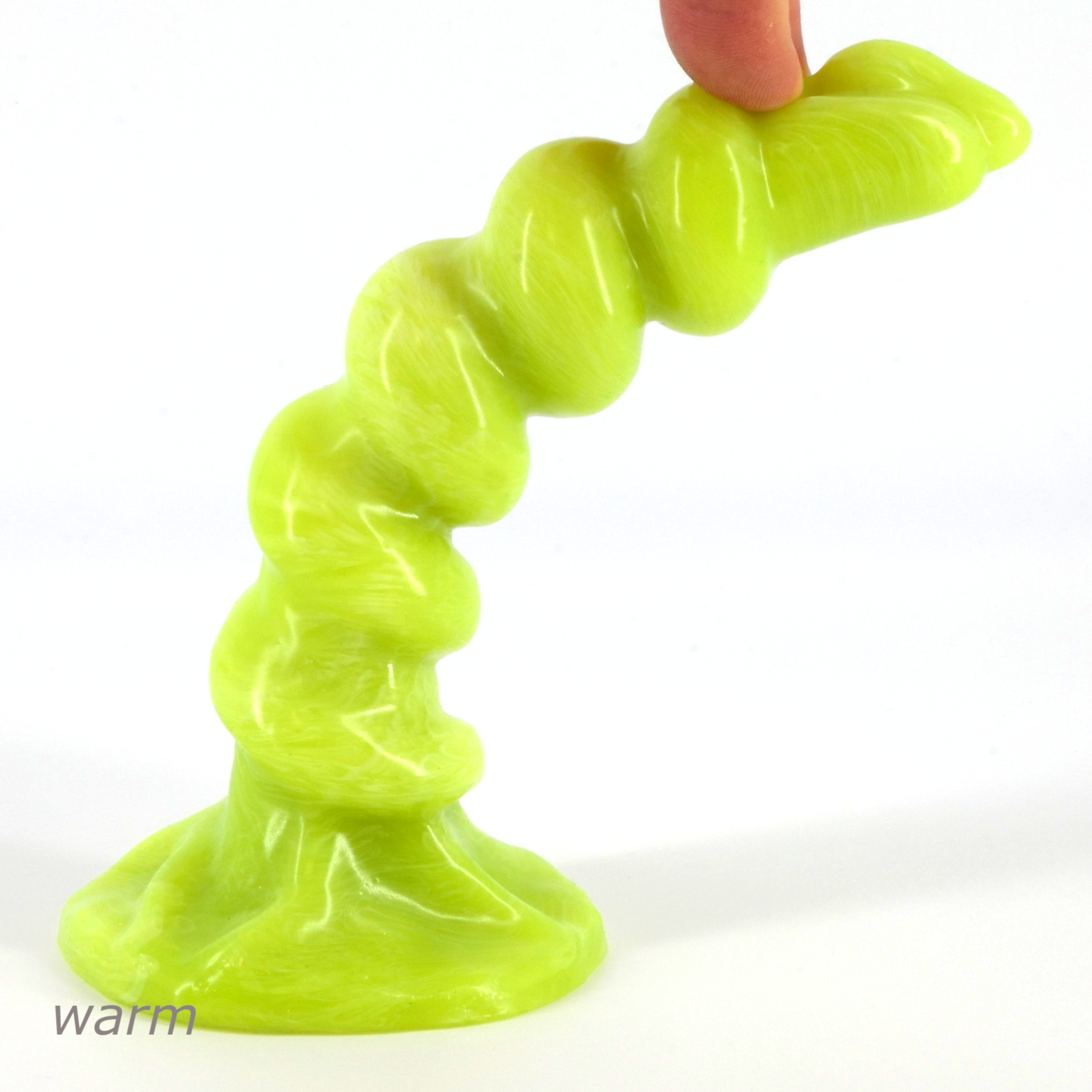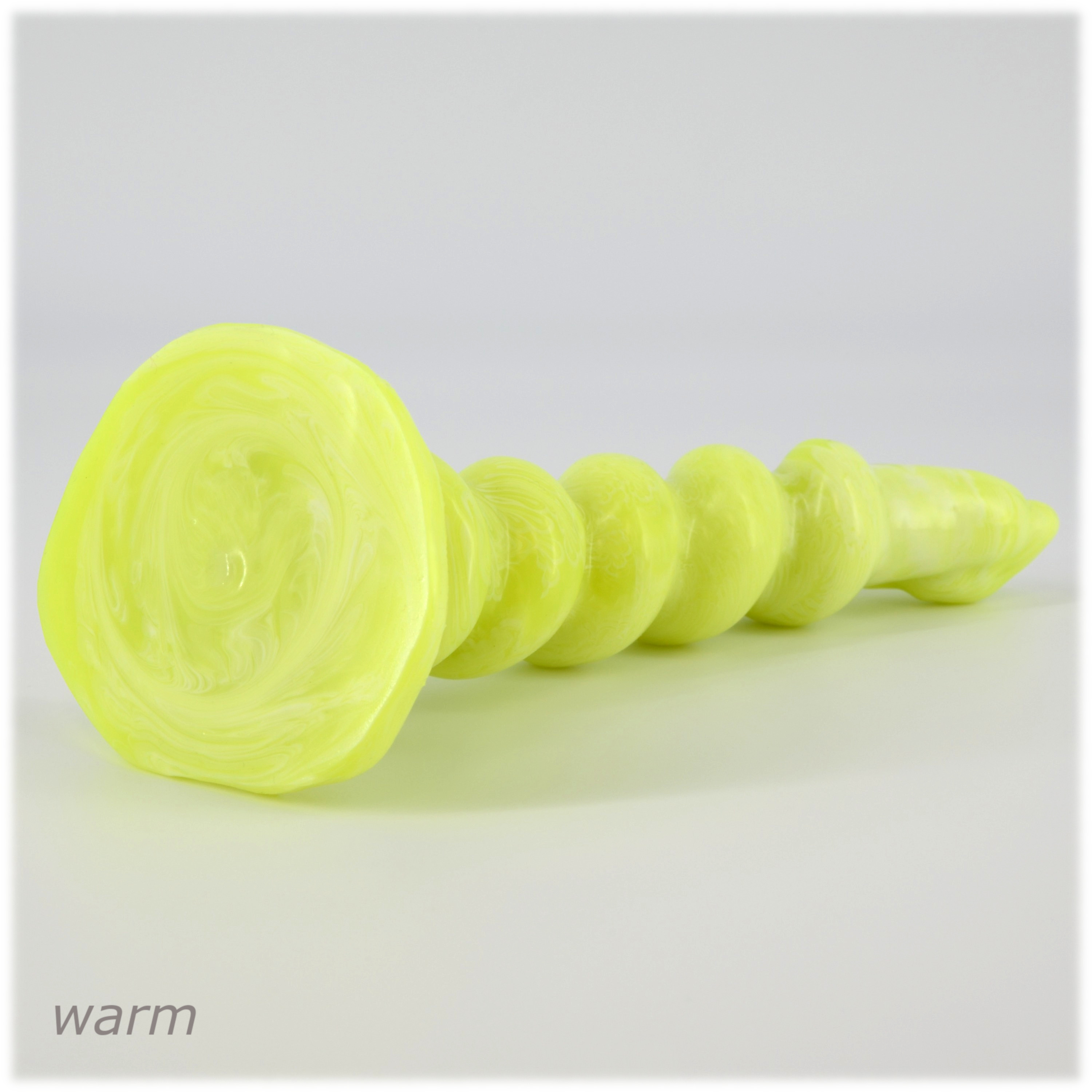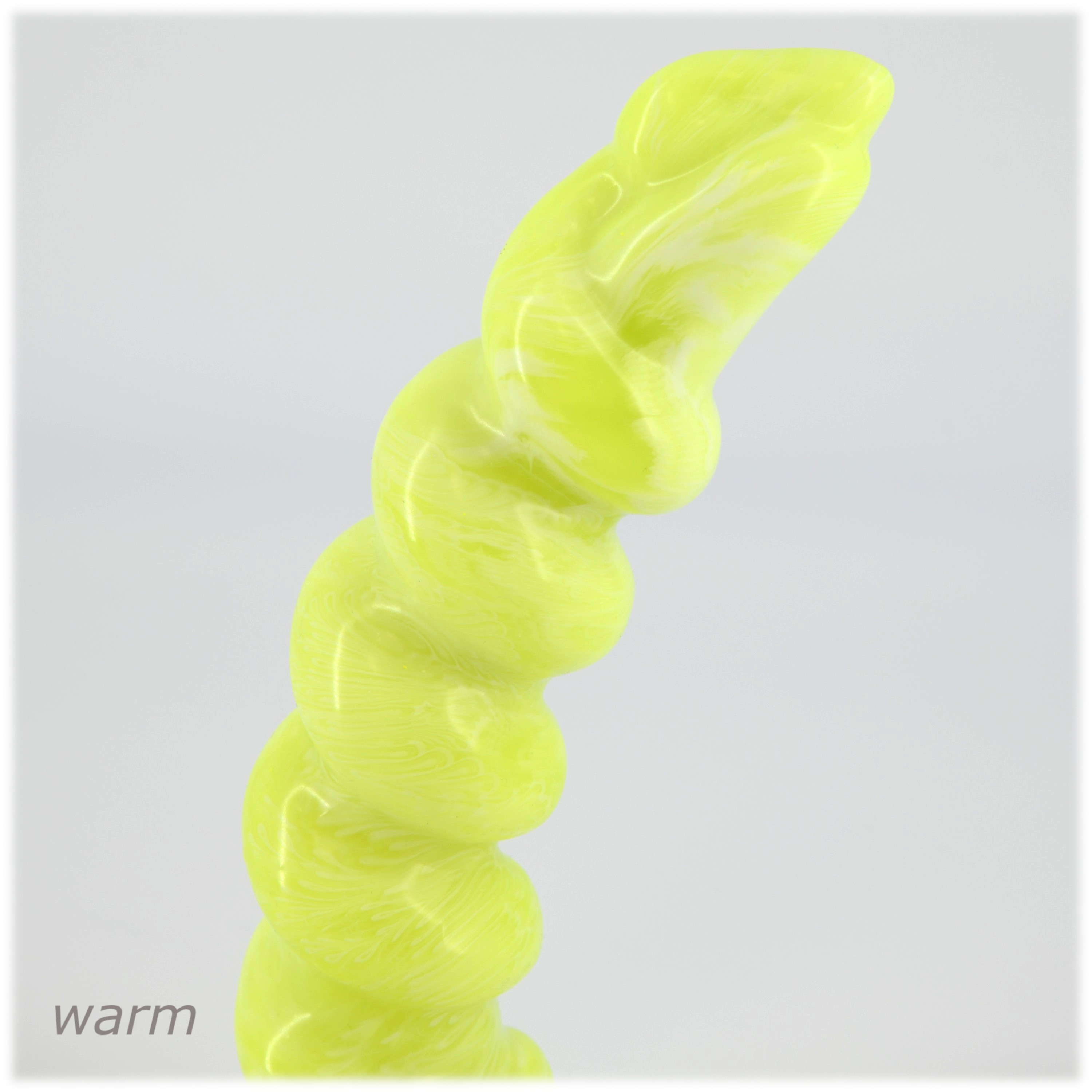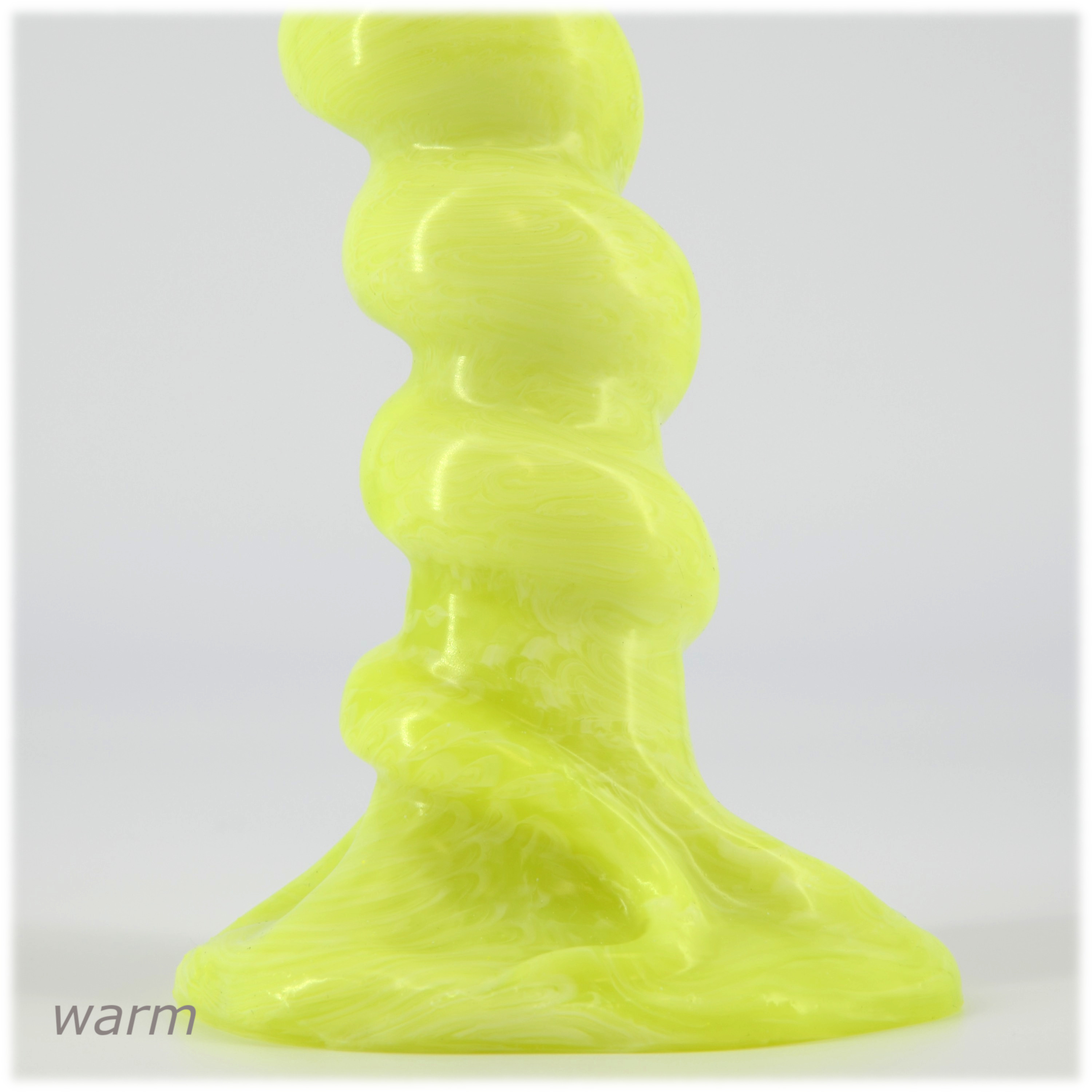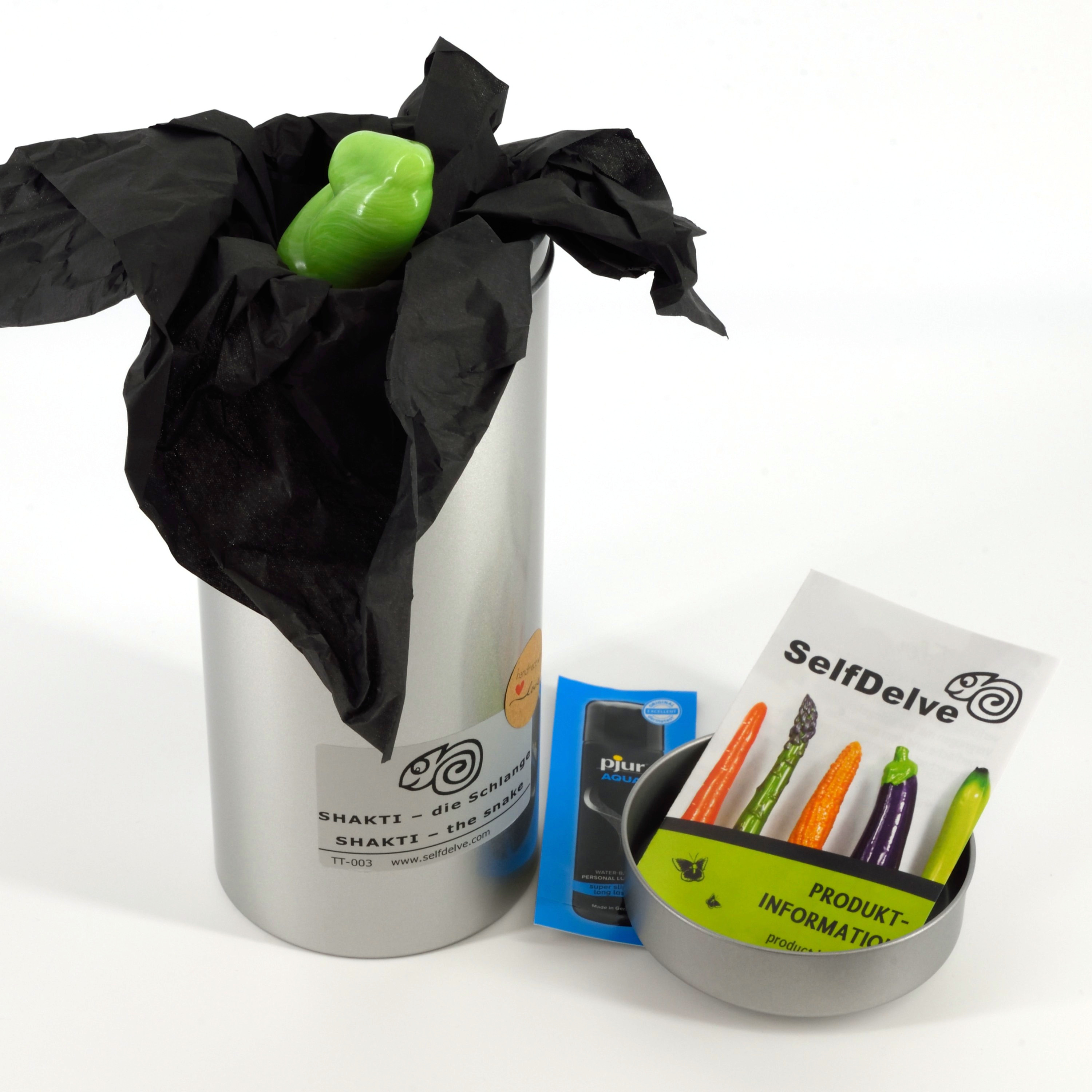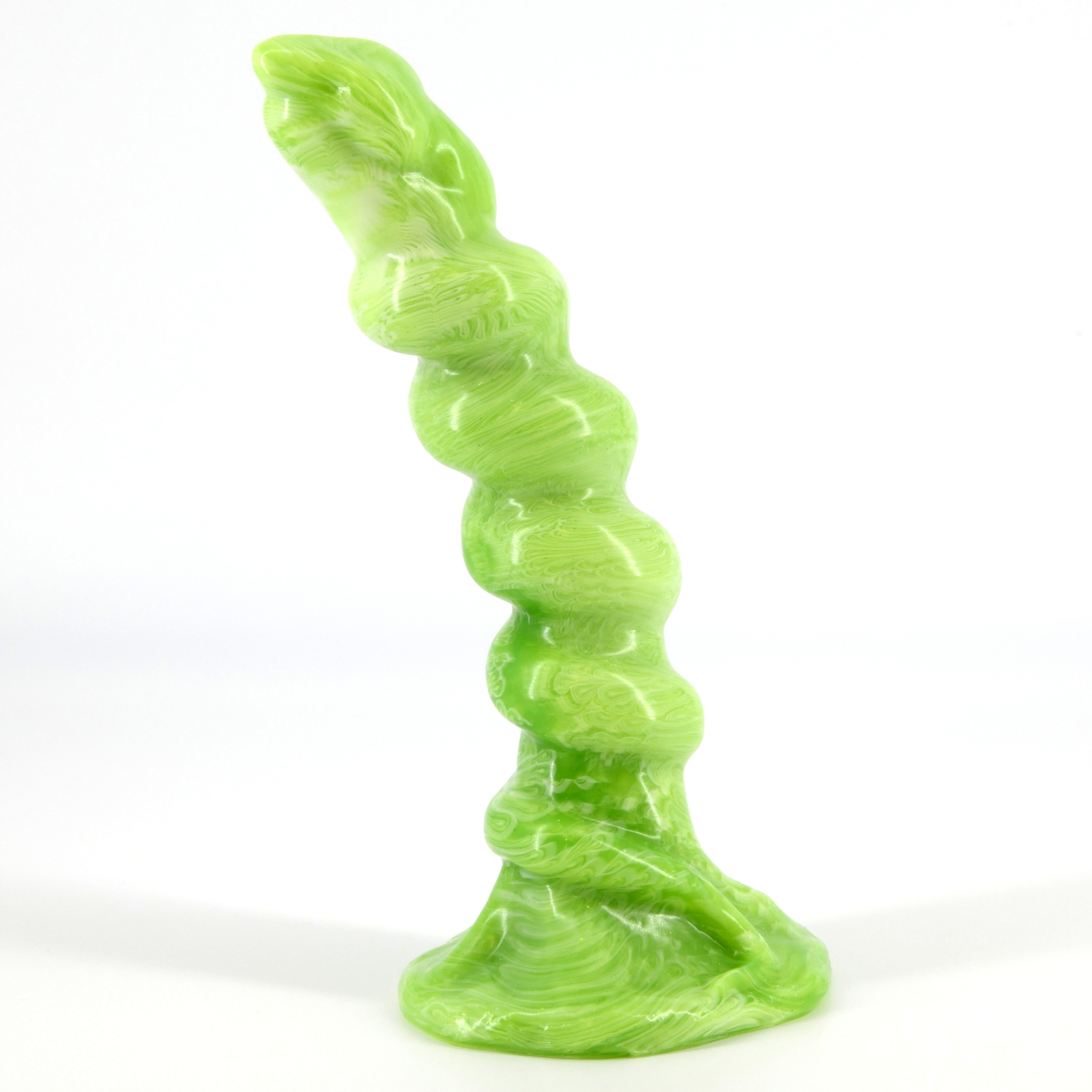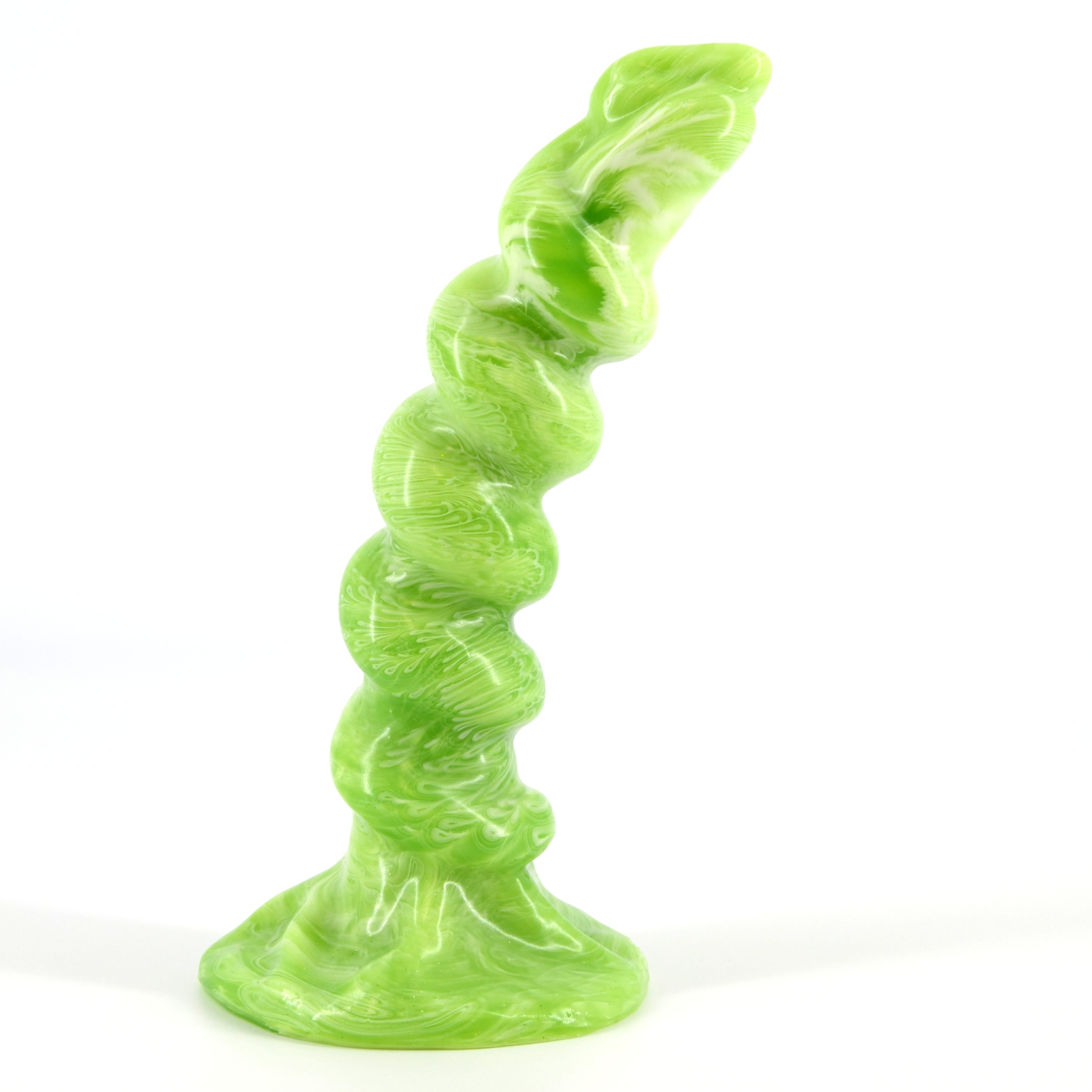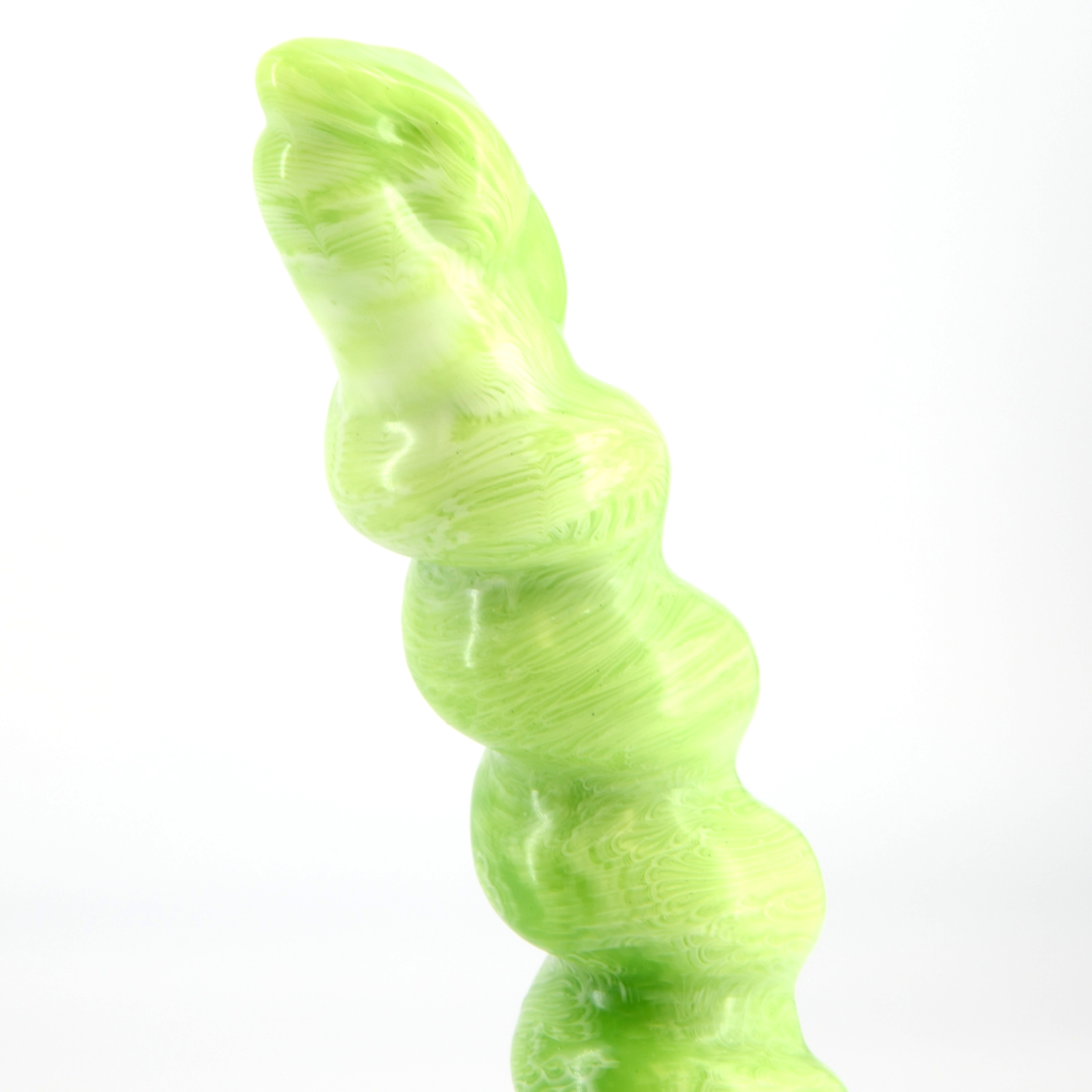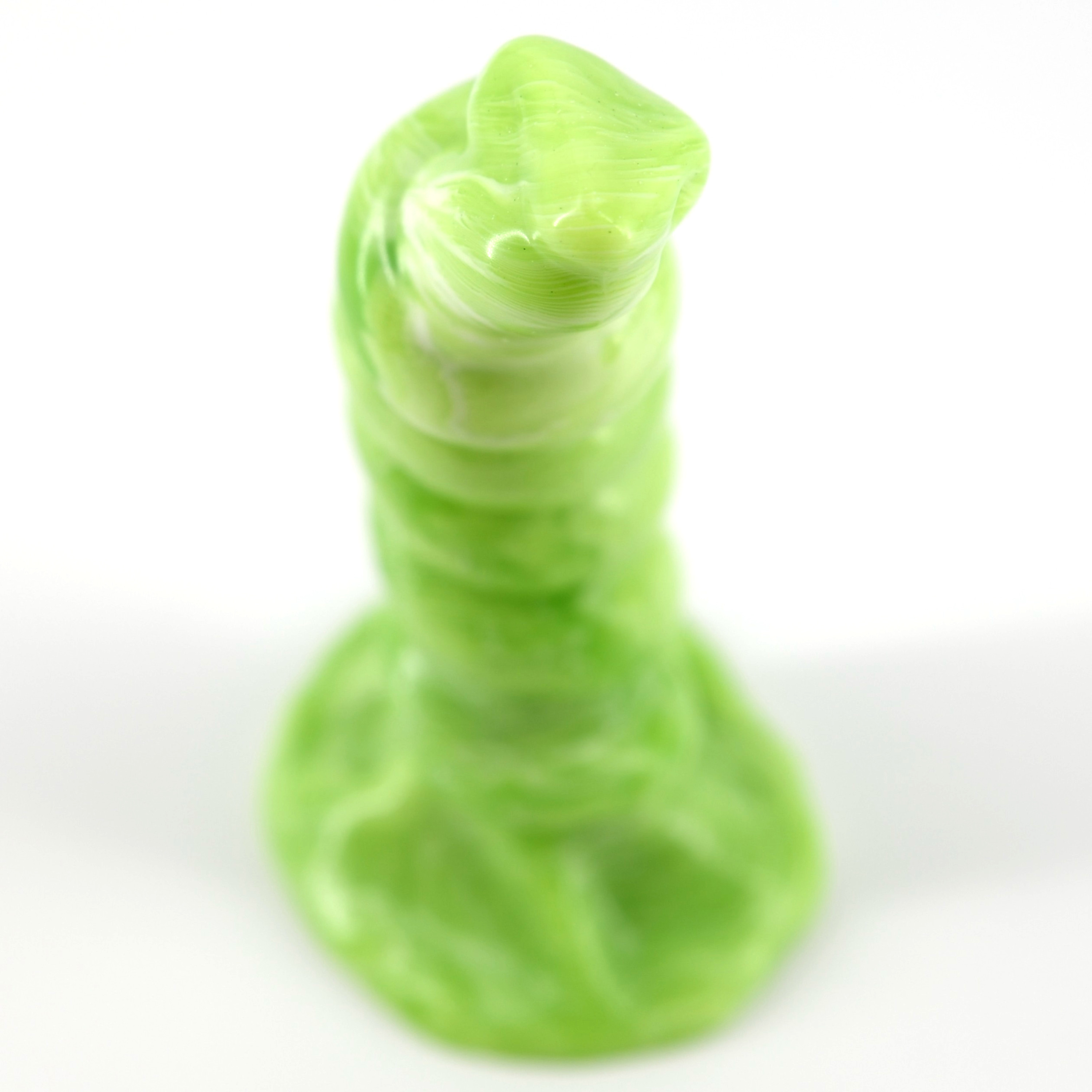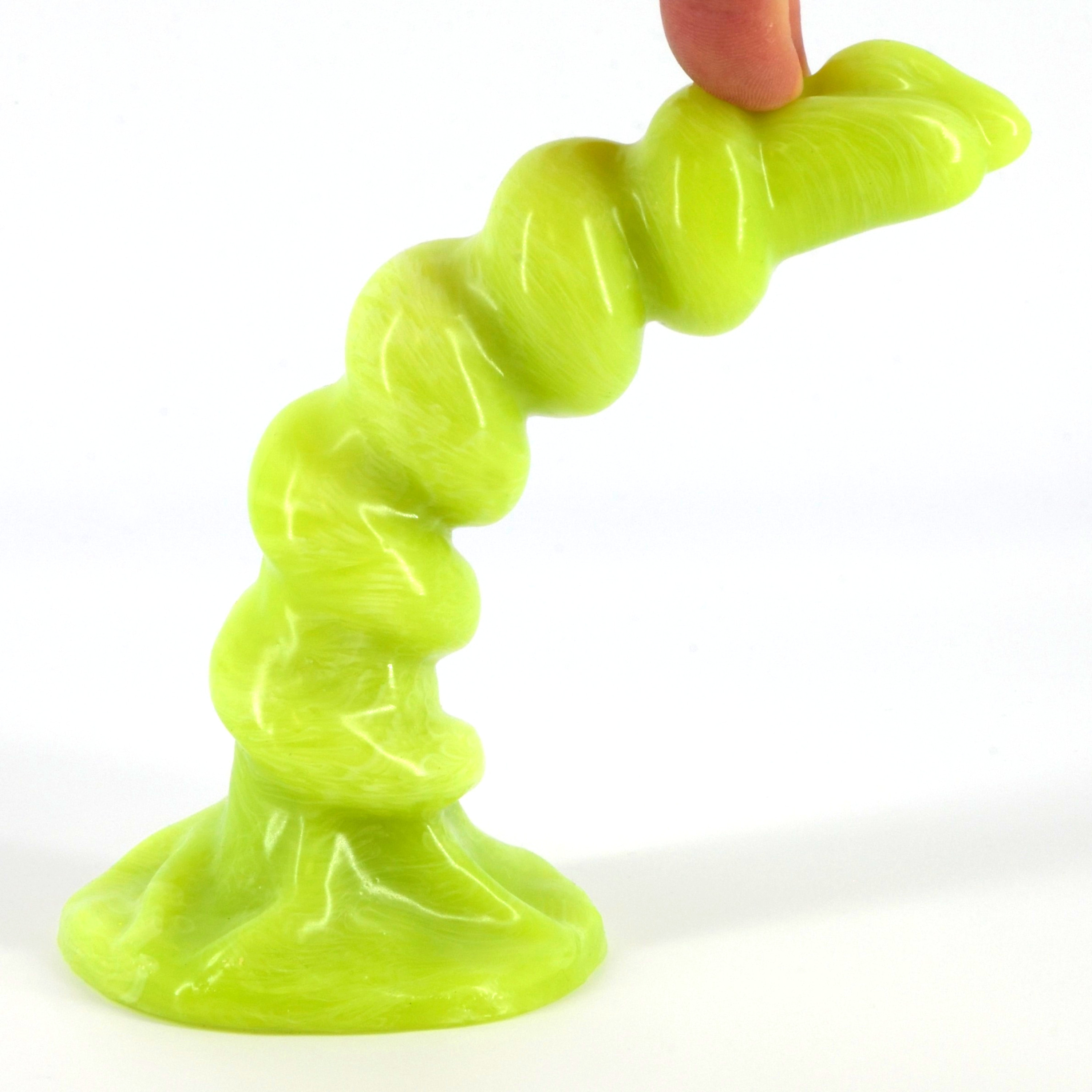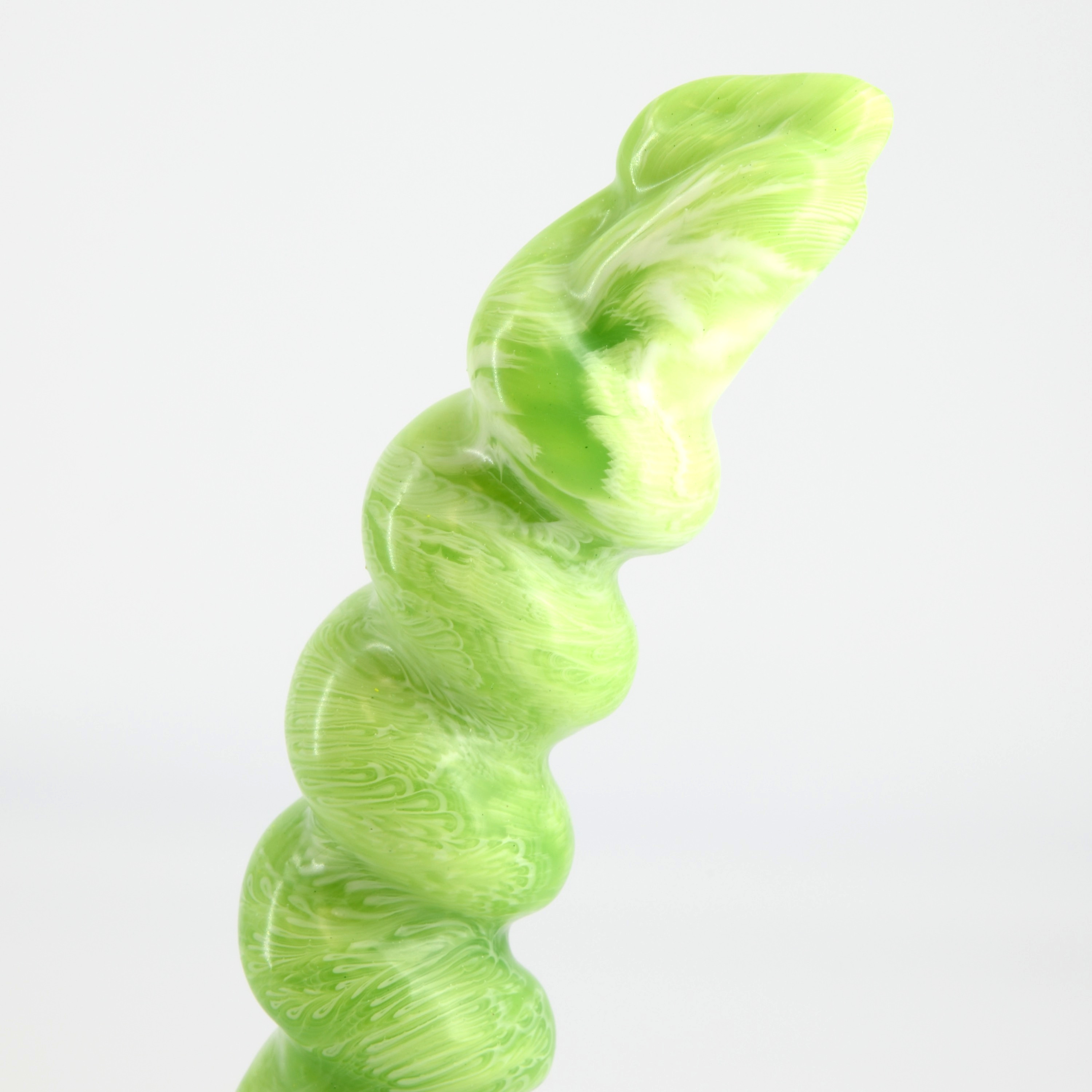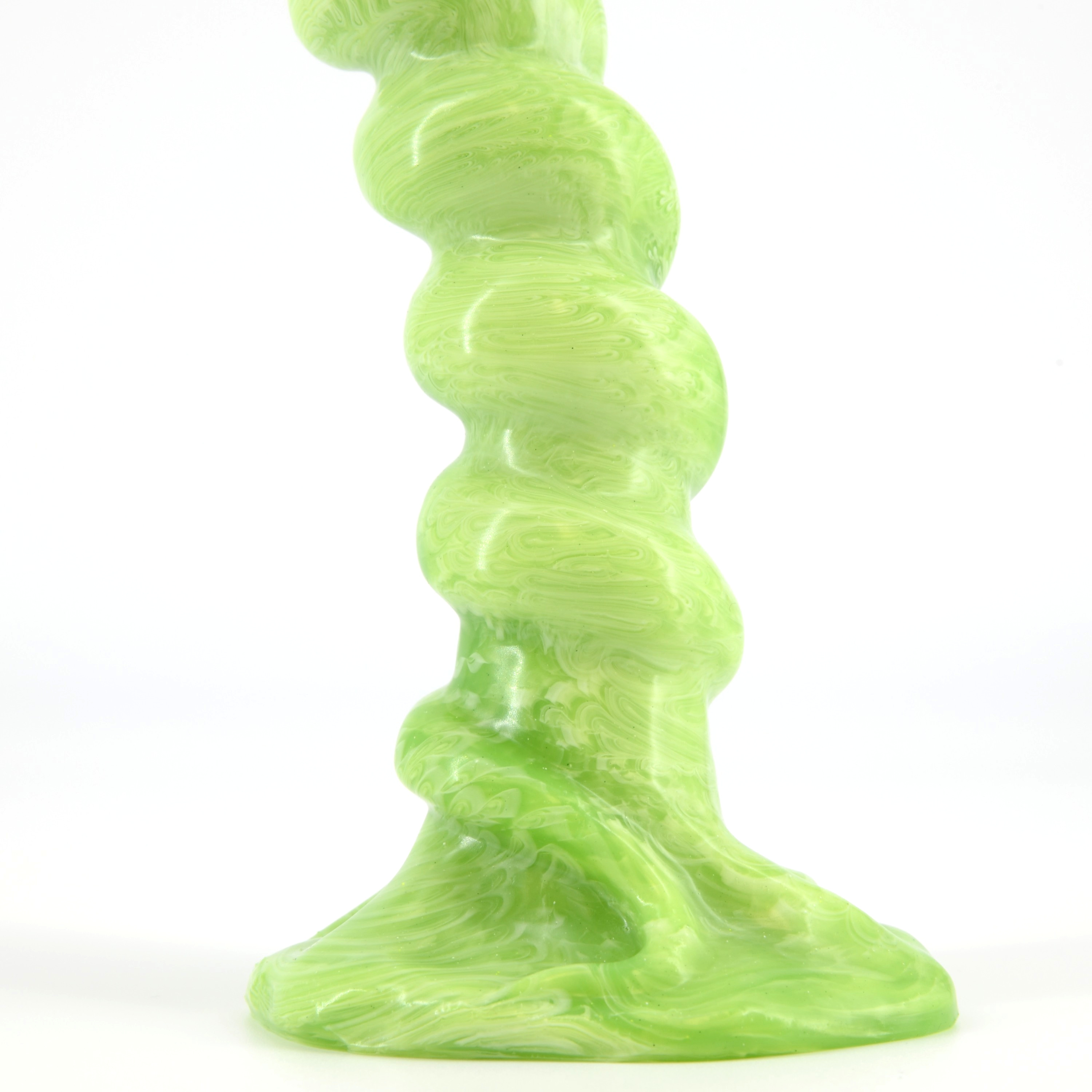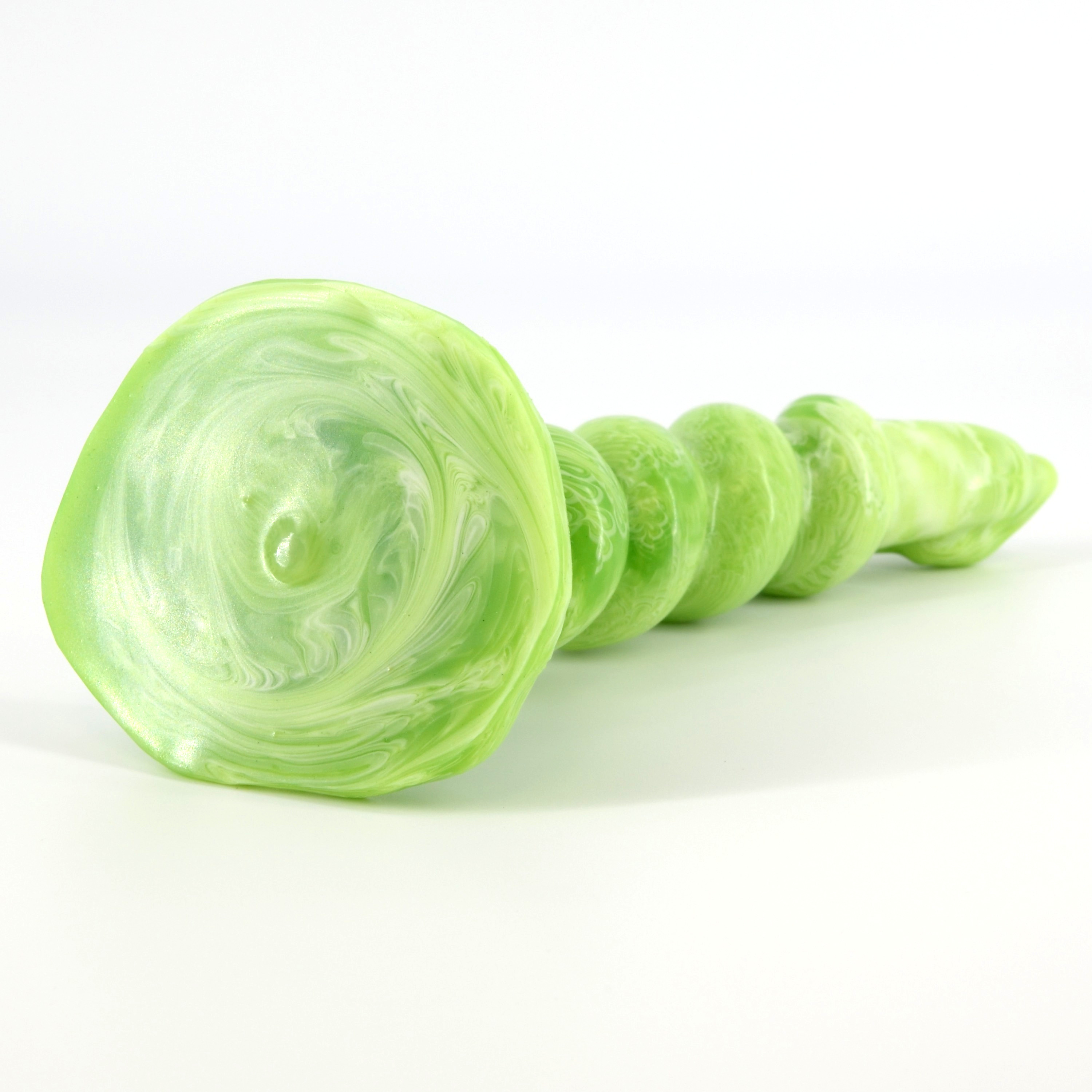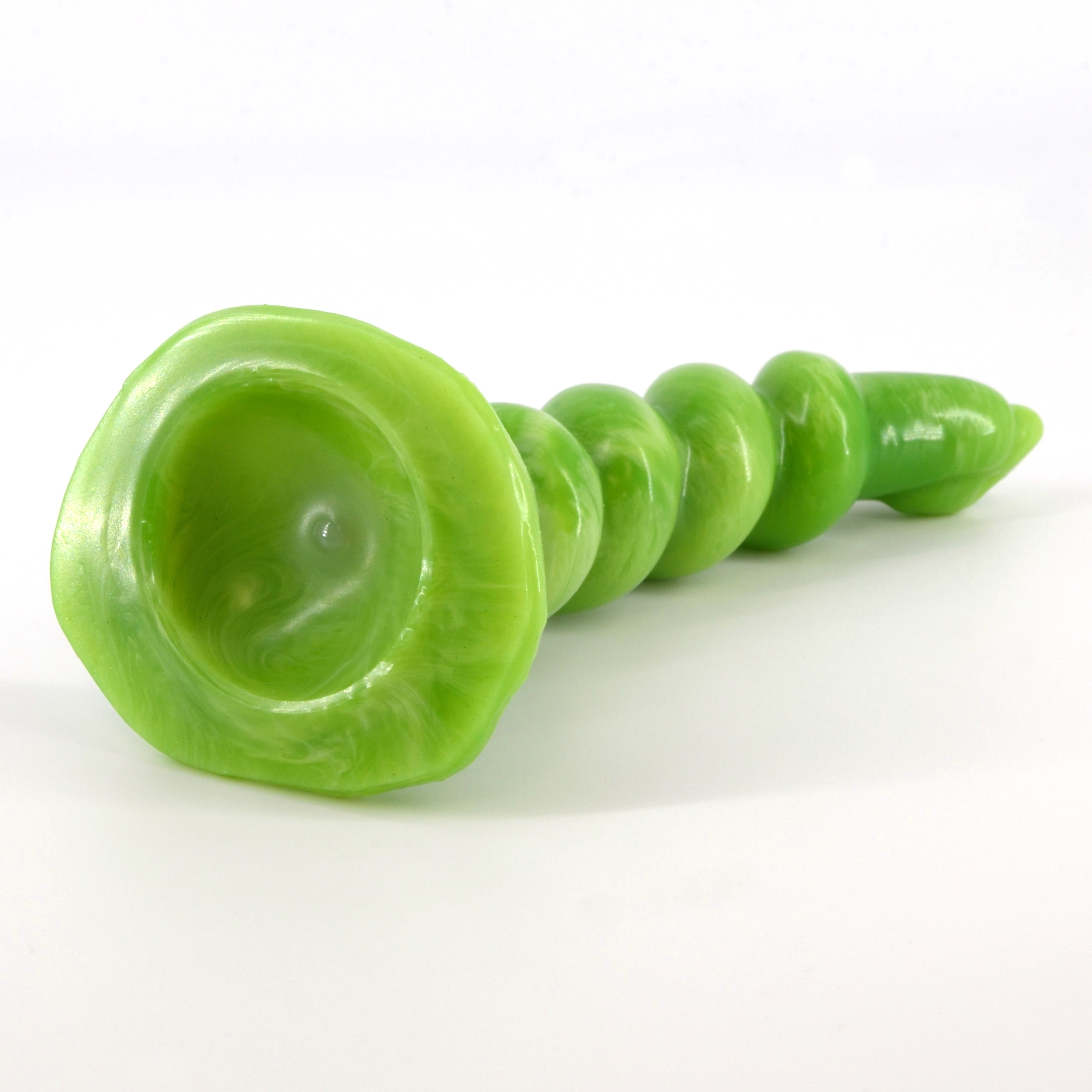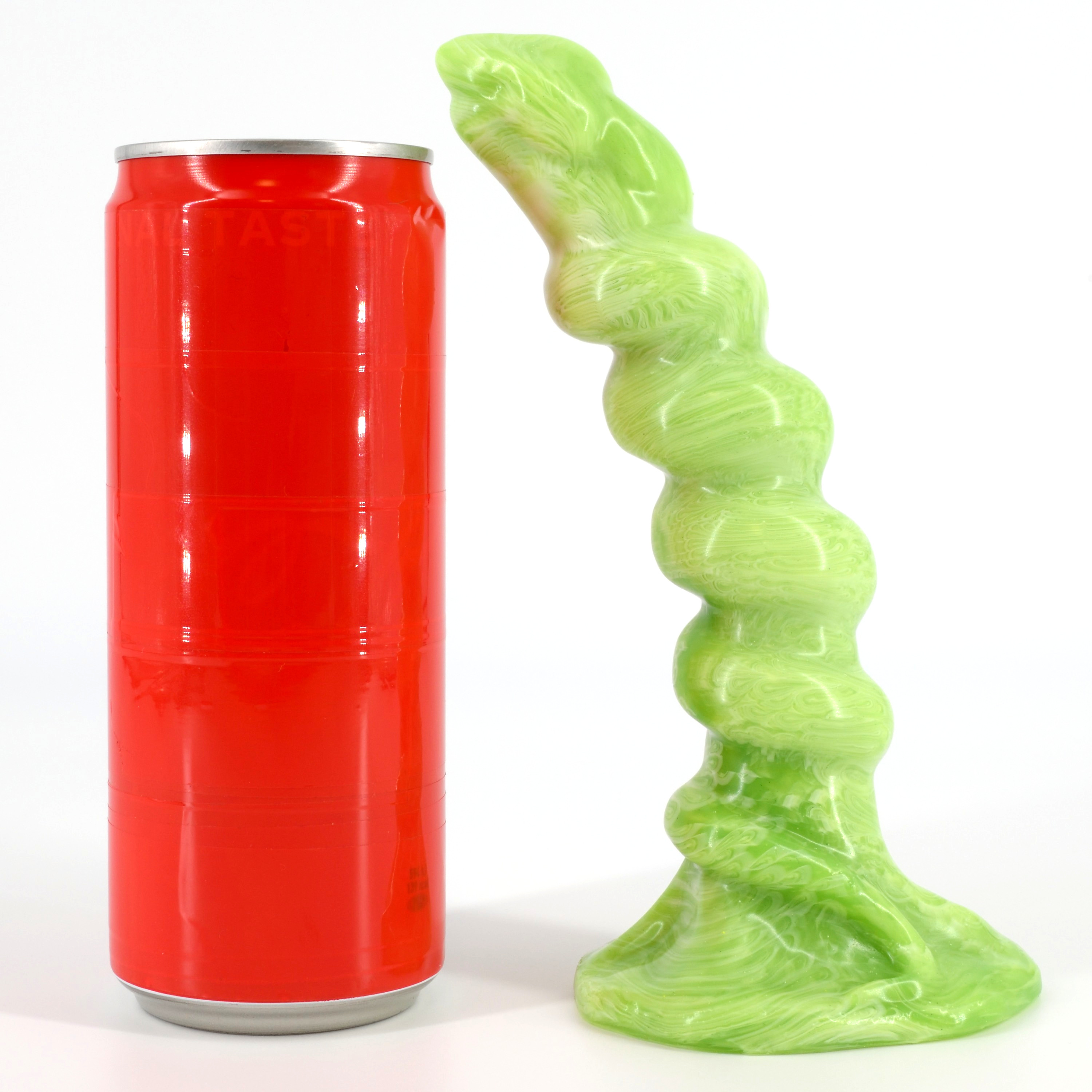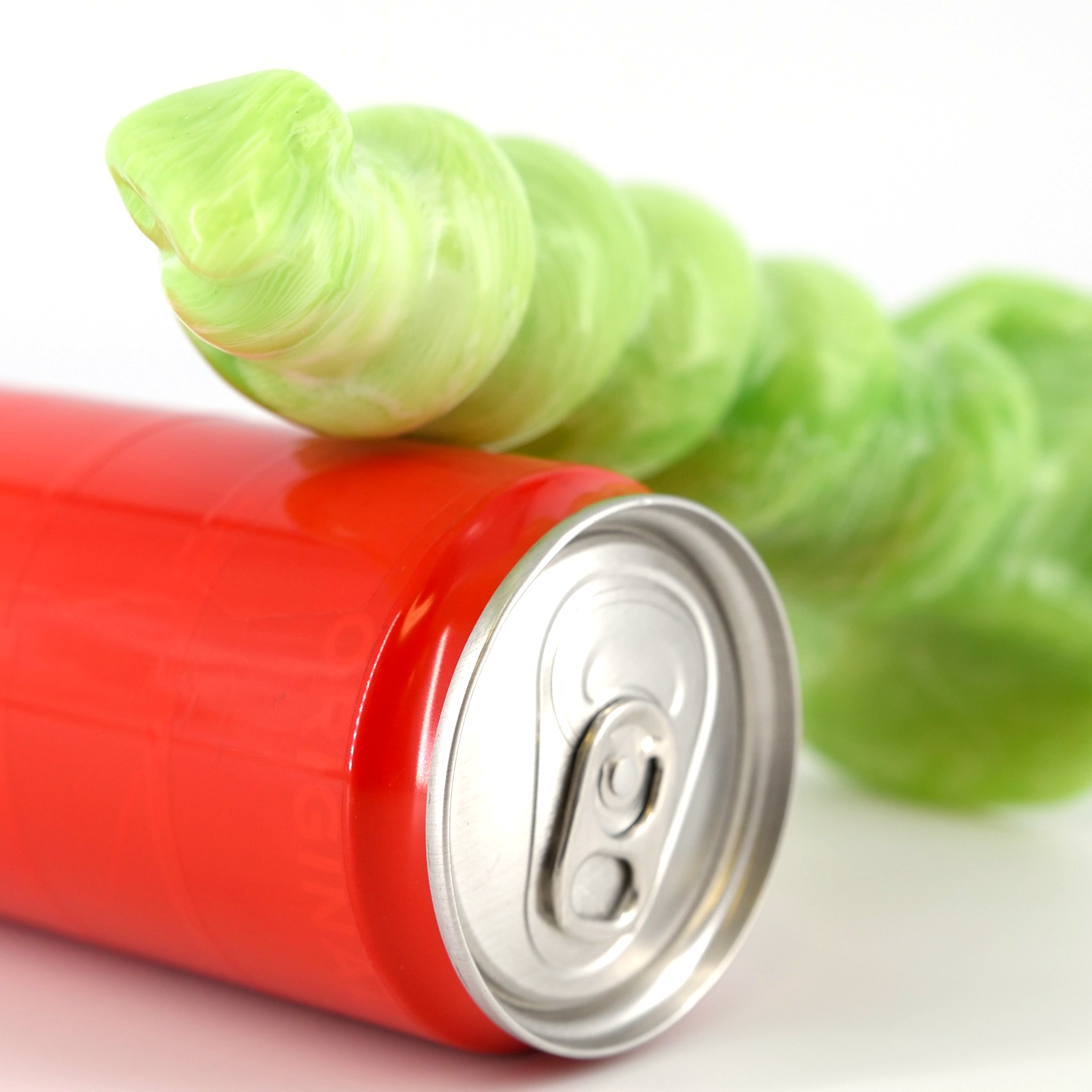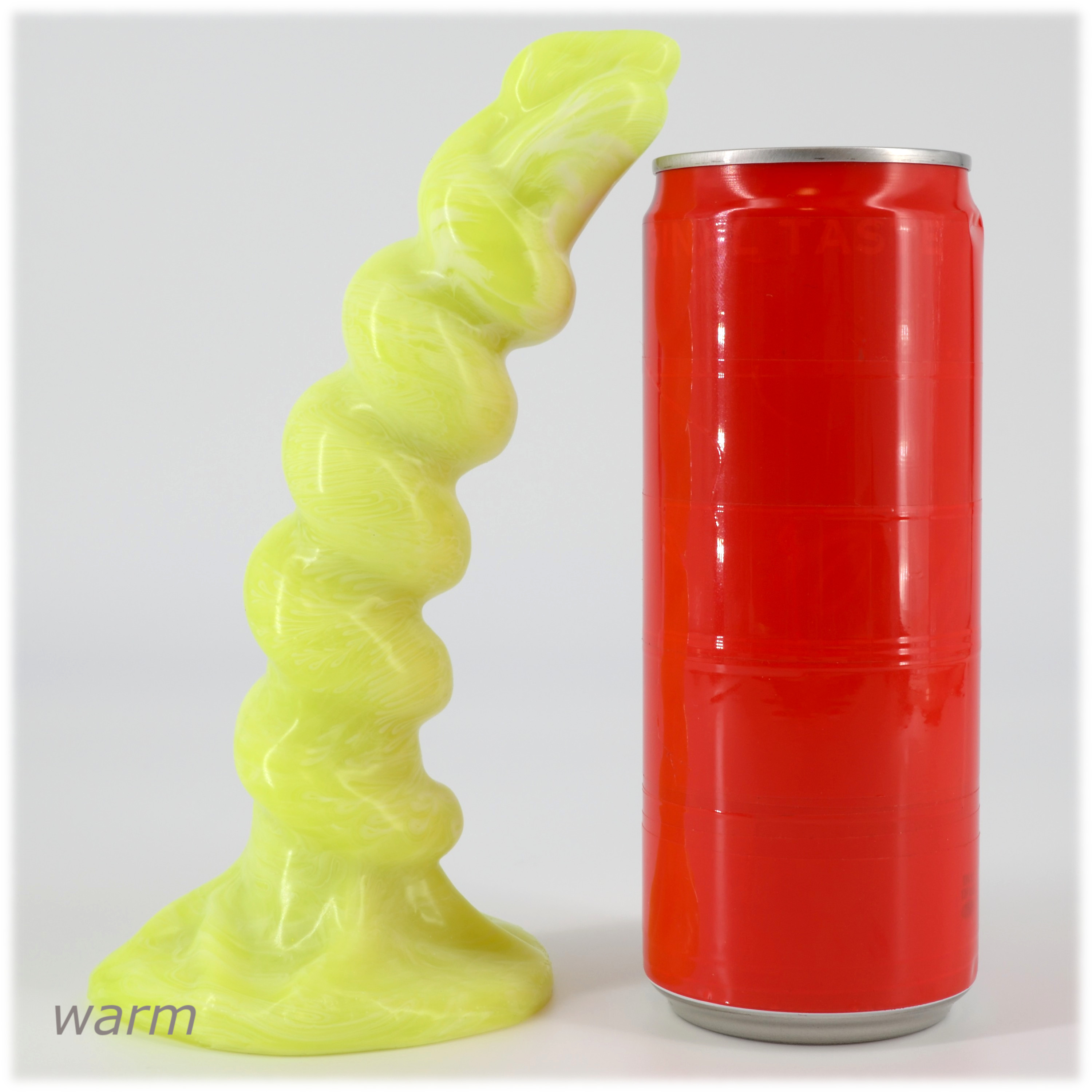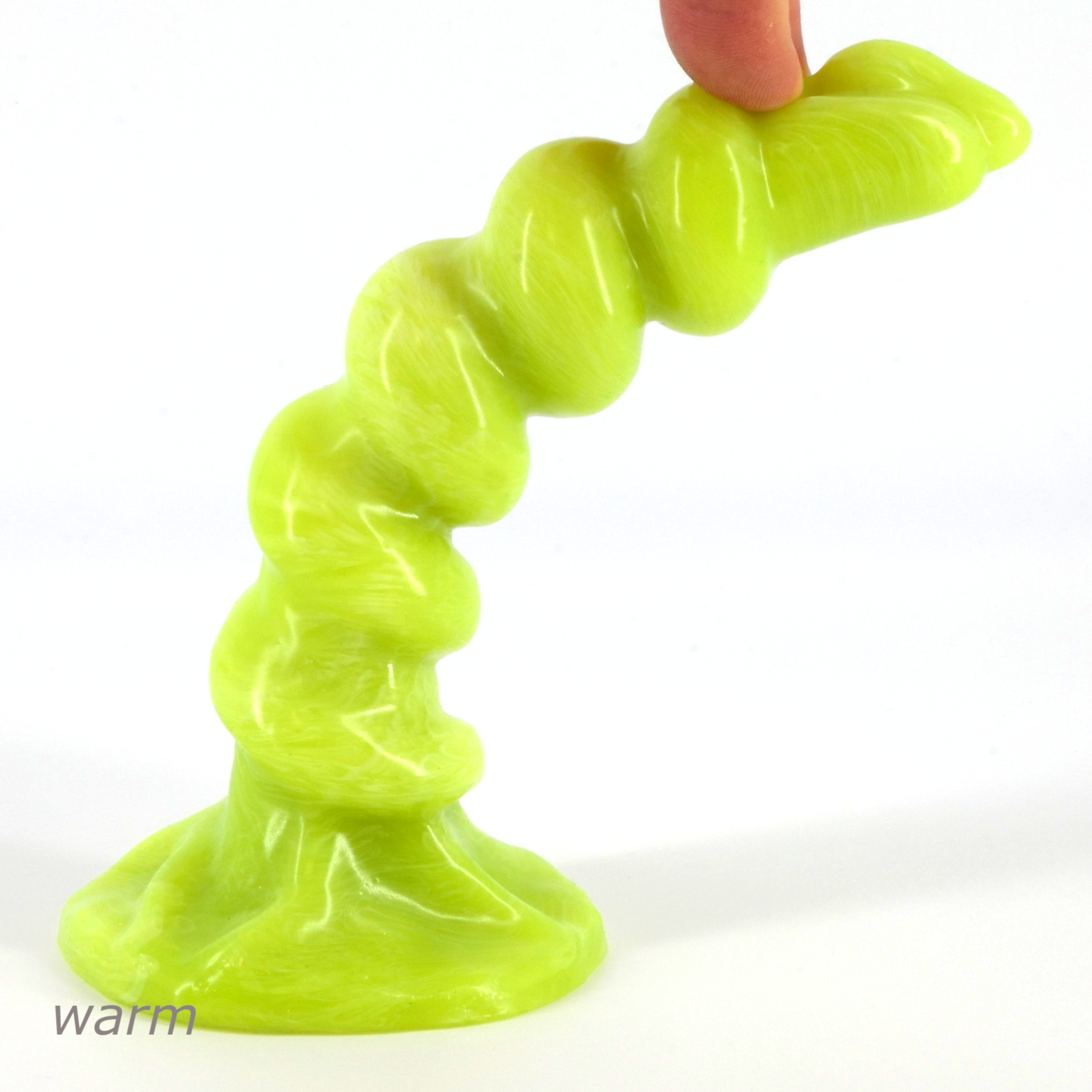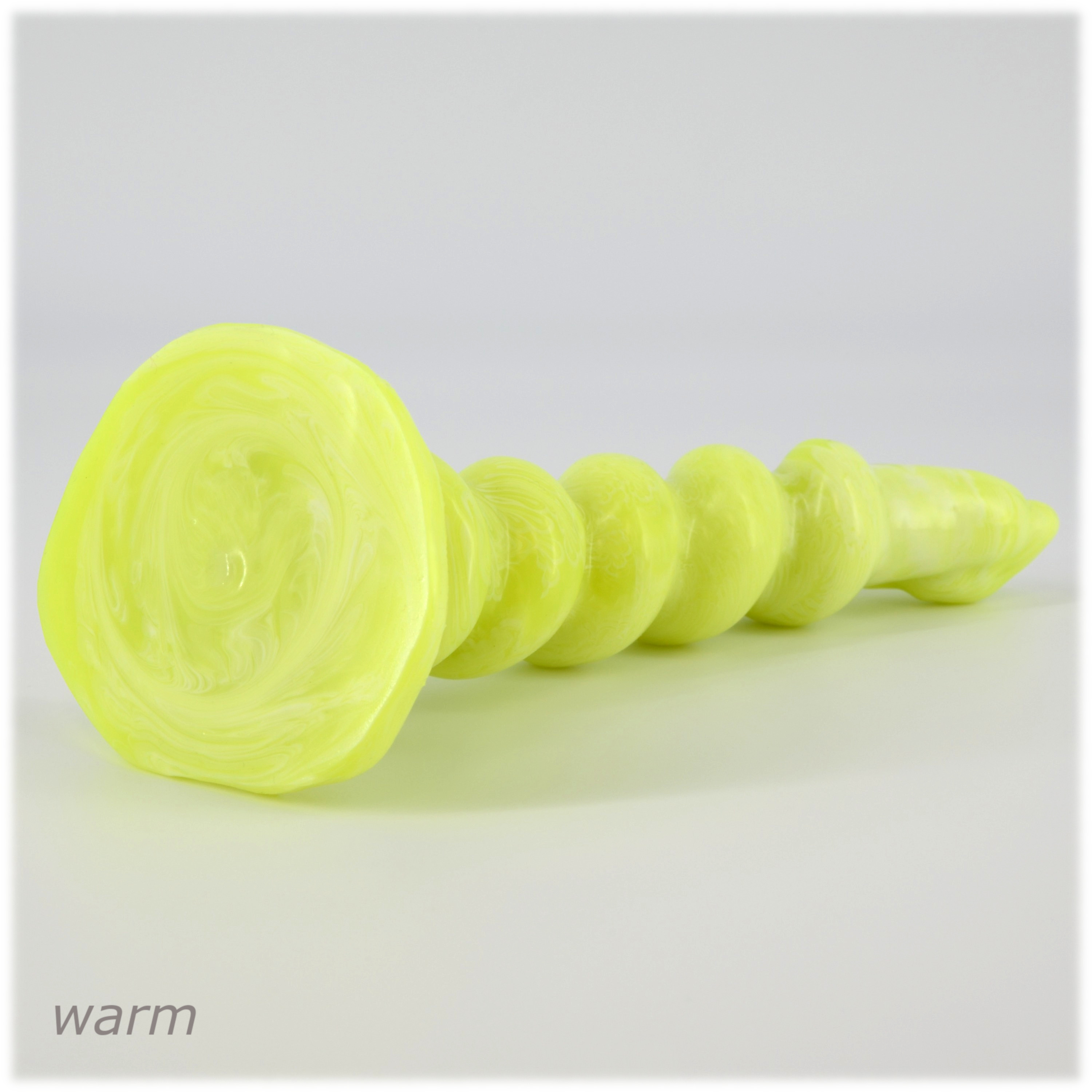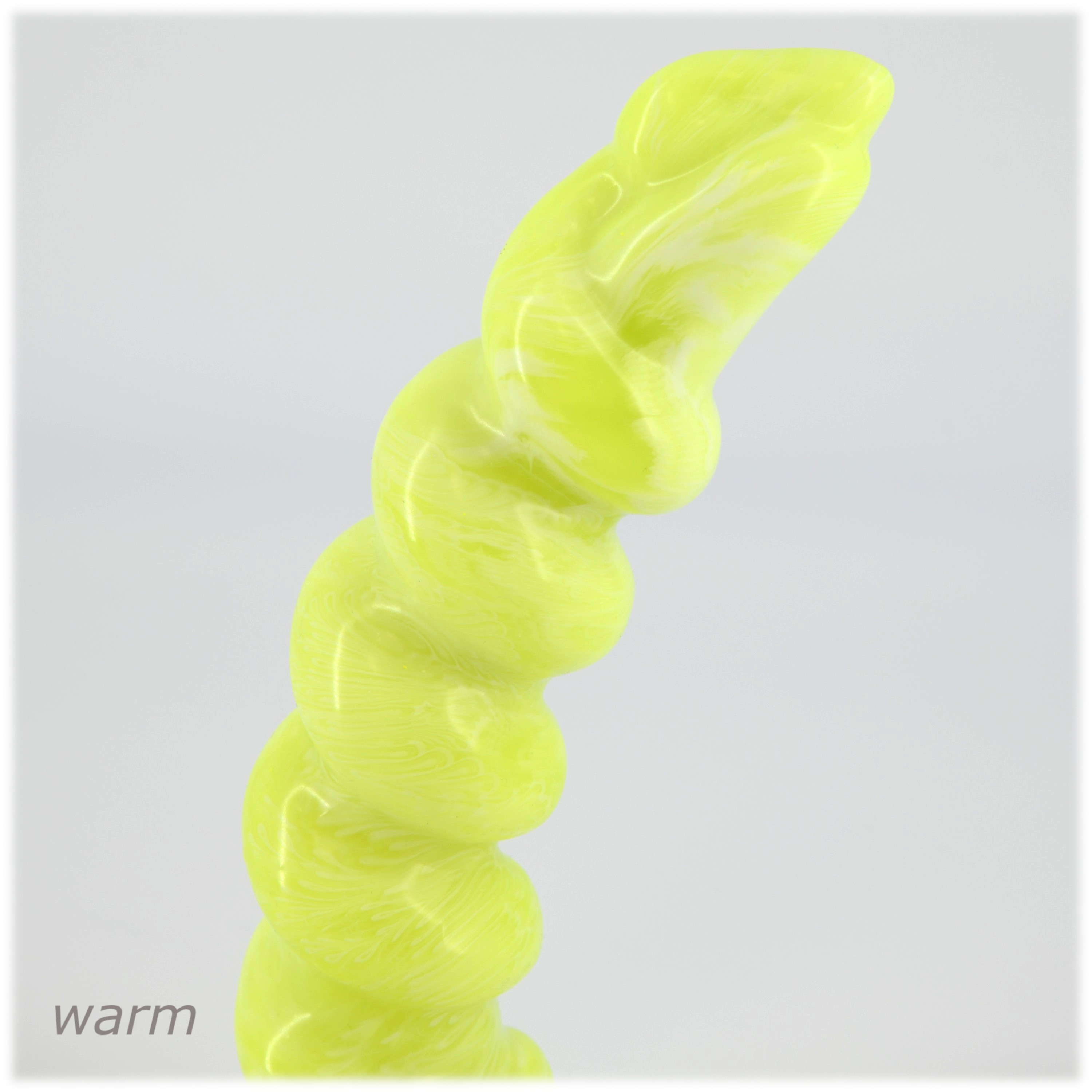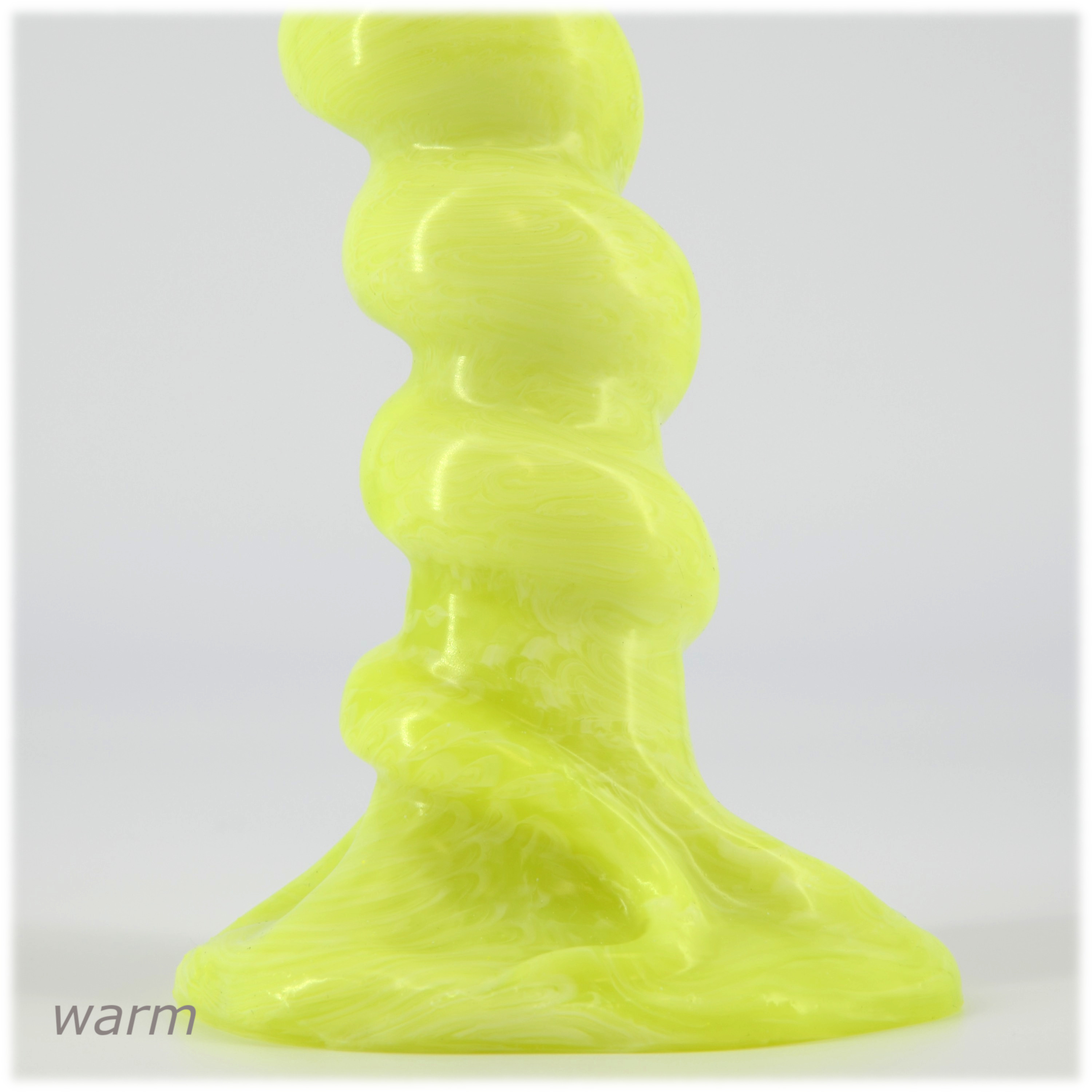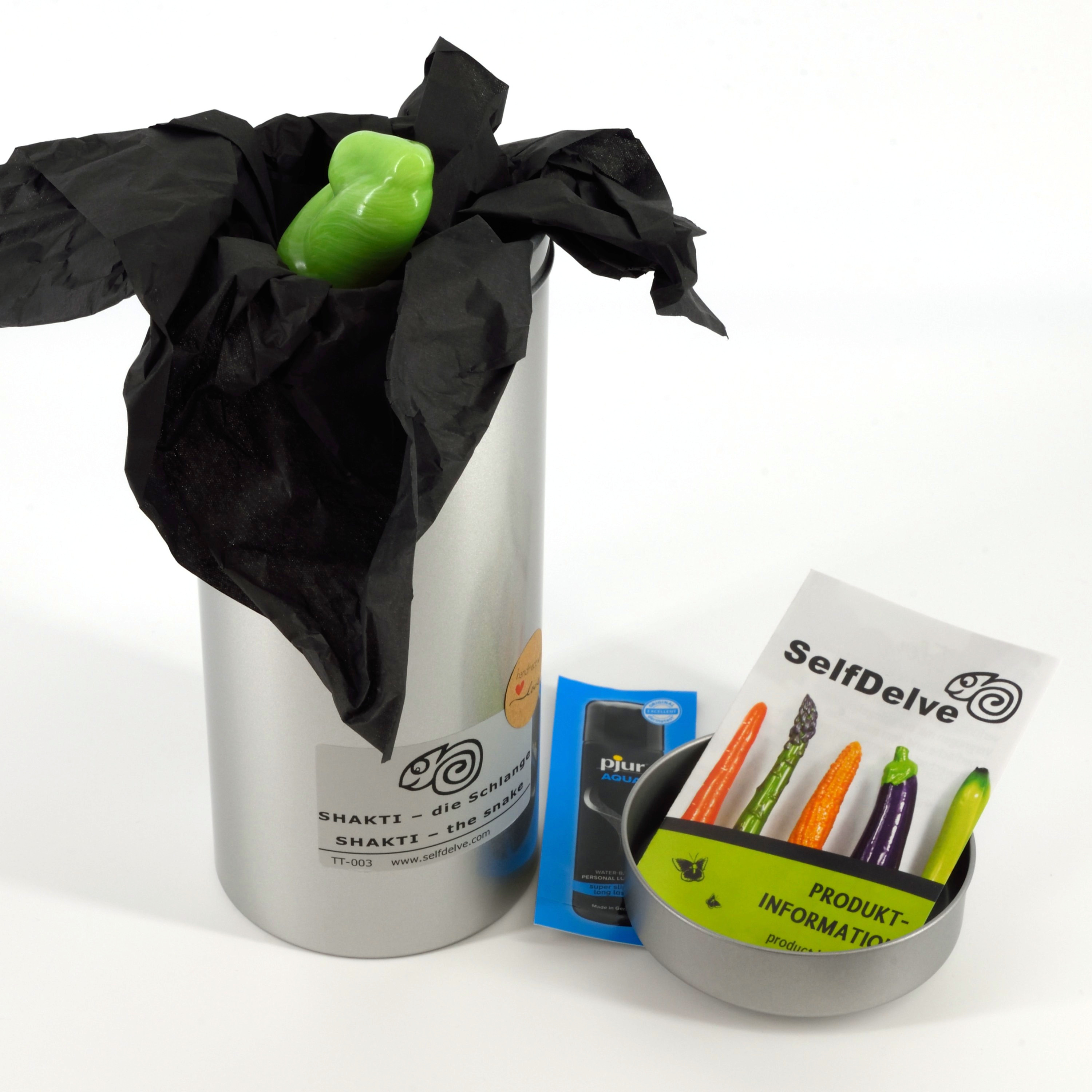 Delivery time 1 to 2 days
It fits perfectly into the "Garden of Eden". Alluring the serpent twines in a steady spiral a tree. That feels really quite exceptional! Sensitively the slender, tender little head makes its way.
With a suction cup, the toy sticks to smooth surfaces and can be easily removed again. Even though I use the same technique again and again, each copy is unique. No marble effect ever repeats itself.
Design: marbled from fresh green (changing to a bright green / yellow once warmed up) and white
Length: 18 cm (7.1 inch)
Diameter: 3,5 cm (1.4 inch)
Odorless, tender silicone
Base: smooth or as a suction cup (please select)
Delivered in a silver-coloured metal case, wrapped in black tissue paper, including a sample of lube gel
This is an exclusive model for X-Line, the in-house label of Laura Méritt from Berlin (owner of "Sexclusivitäten")