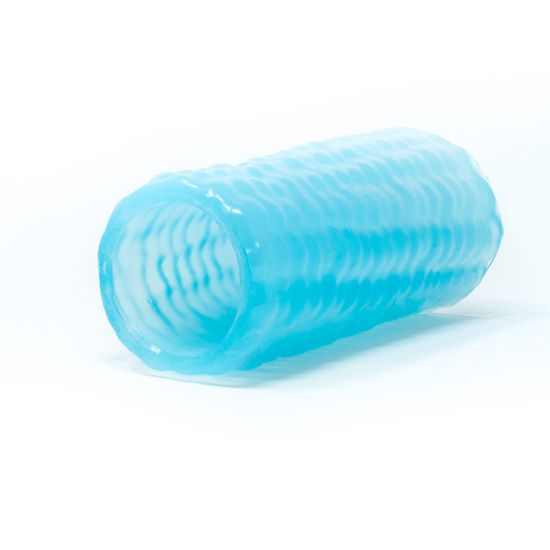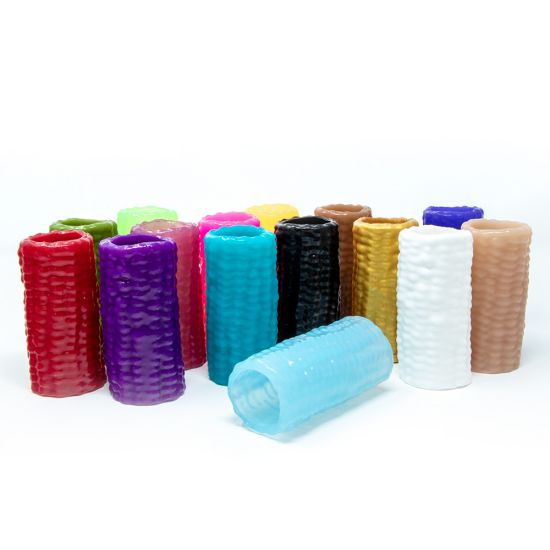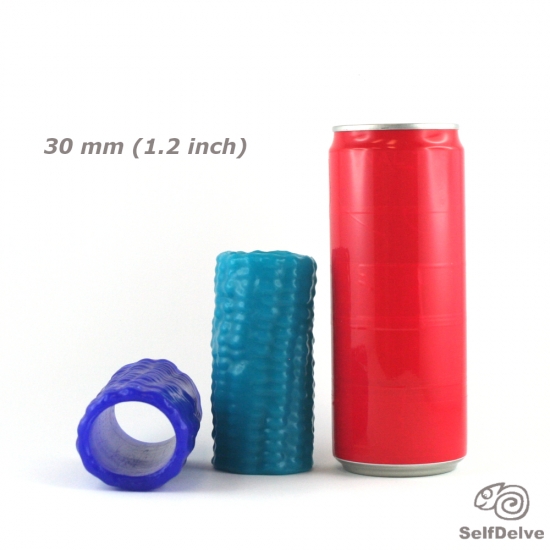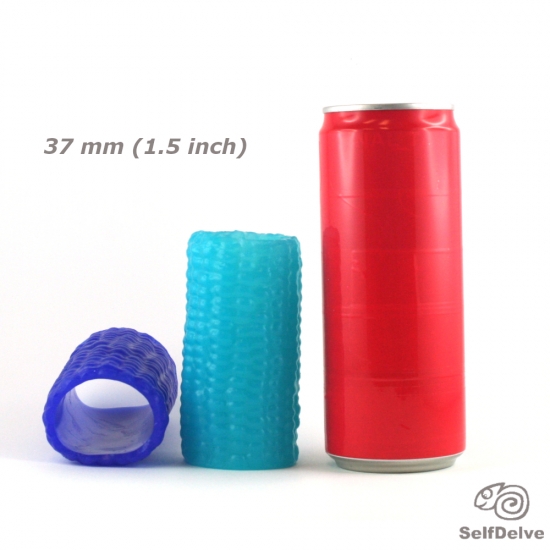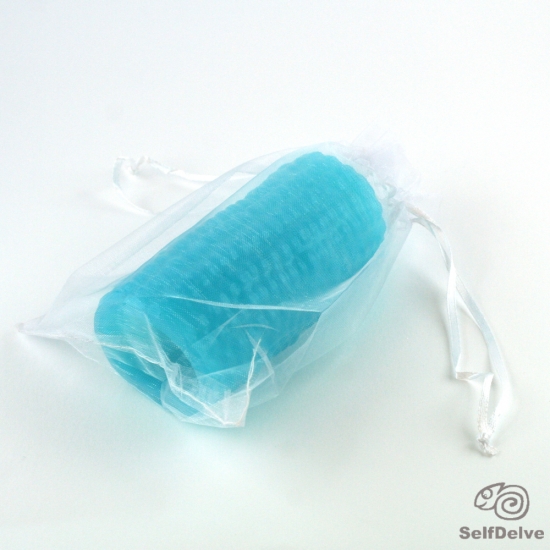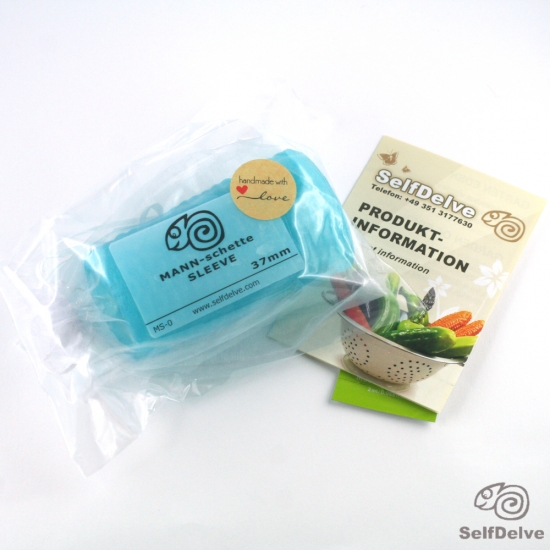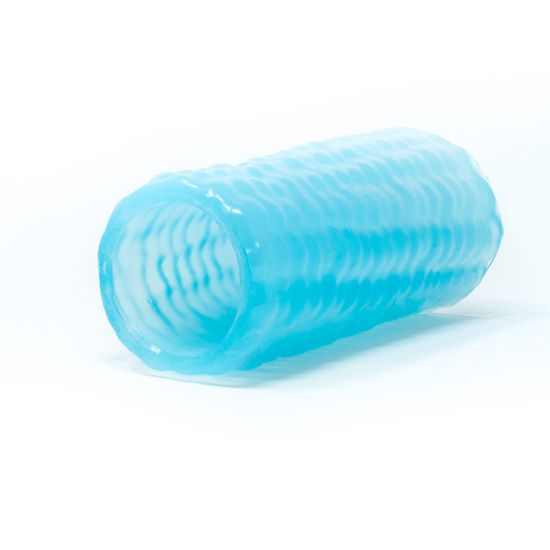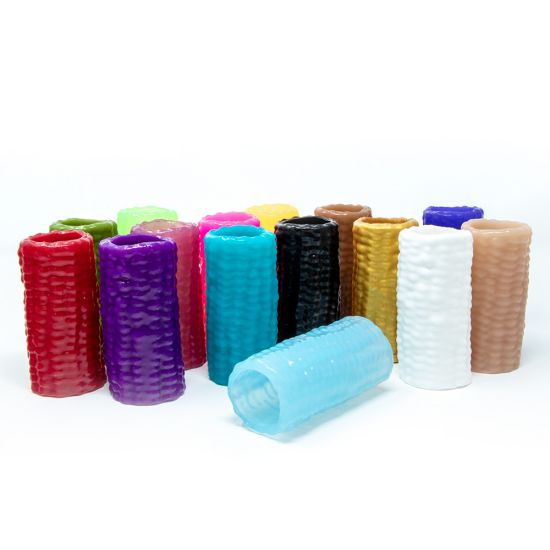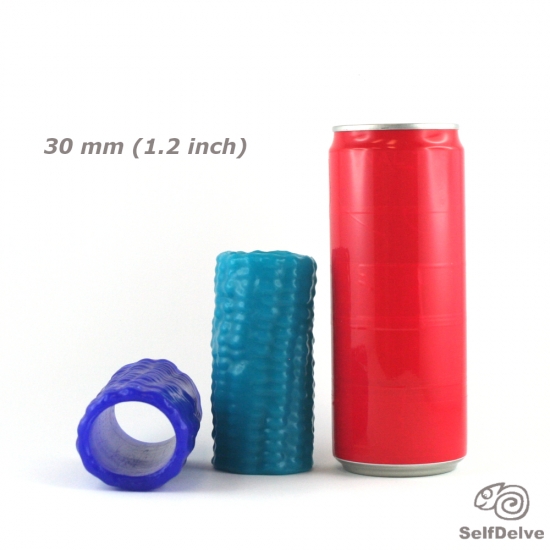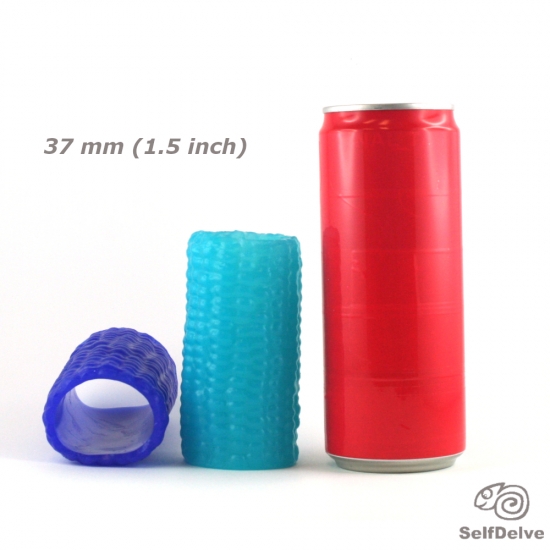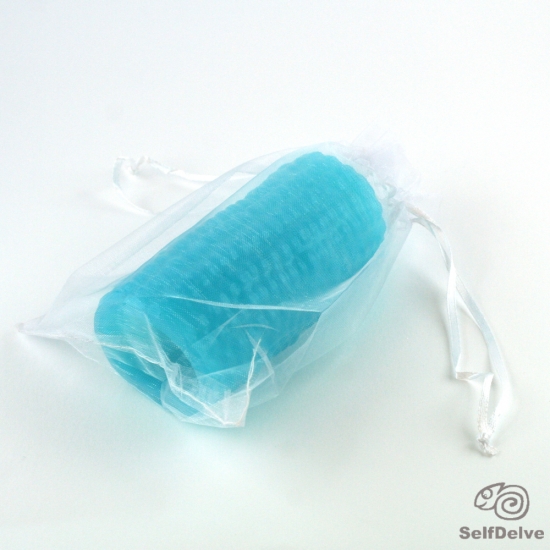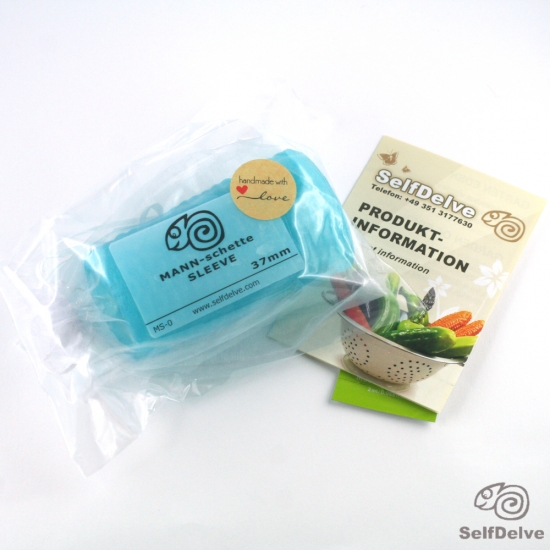 Delivery time 1 to 2 days
Pastel colour: blue (without colour change)
Size 1: diameter outside: approx. 43mm (1.7 inch) / diameter inside: approx. 30mm (1.2 inch) / lenght: approx. 90mm (3.5 inch)
Size 2: diameter outside: approx. 47mm (1.8 inch) / diameter inside: approx. 37mm (1.5 inch) / lenght: approx. 95mm (3.7 inch)
Soft, smooth, odourless silicone
Delivery in a small bag including a sample of lube gel
Pull this soft and stretchy sleeve over the penis. The tip of the penis remains free and the gently rounded side comes forward.
You can shorten the length of the sleeve to suit your individual needs by simply cutting the thicker end. This is not a very tight sleeve: our testers liked it better if the sleeve was slightly loose around the penis shaft, allowing it to move up and down. Try it also with a lubricant.
As a masturbation booster you turn inside out the sleeve so that the knobs side faces inward and enjoy the massage structure directly on the penis.
It can also be applied to another toy – e. g. a smooth vibrator – and provide a new surface.