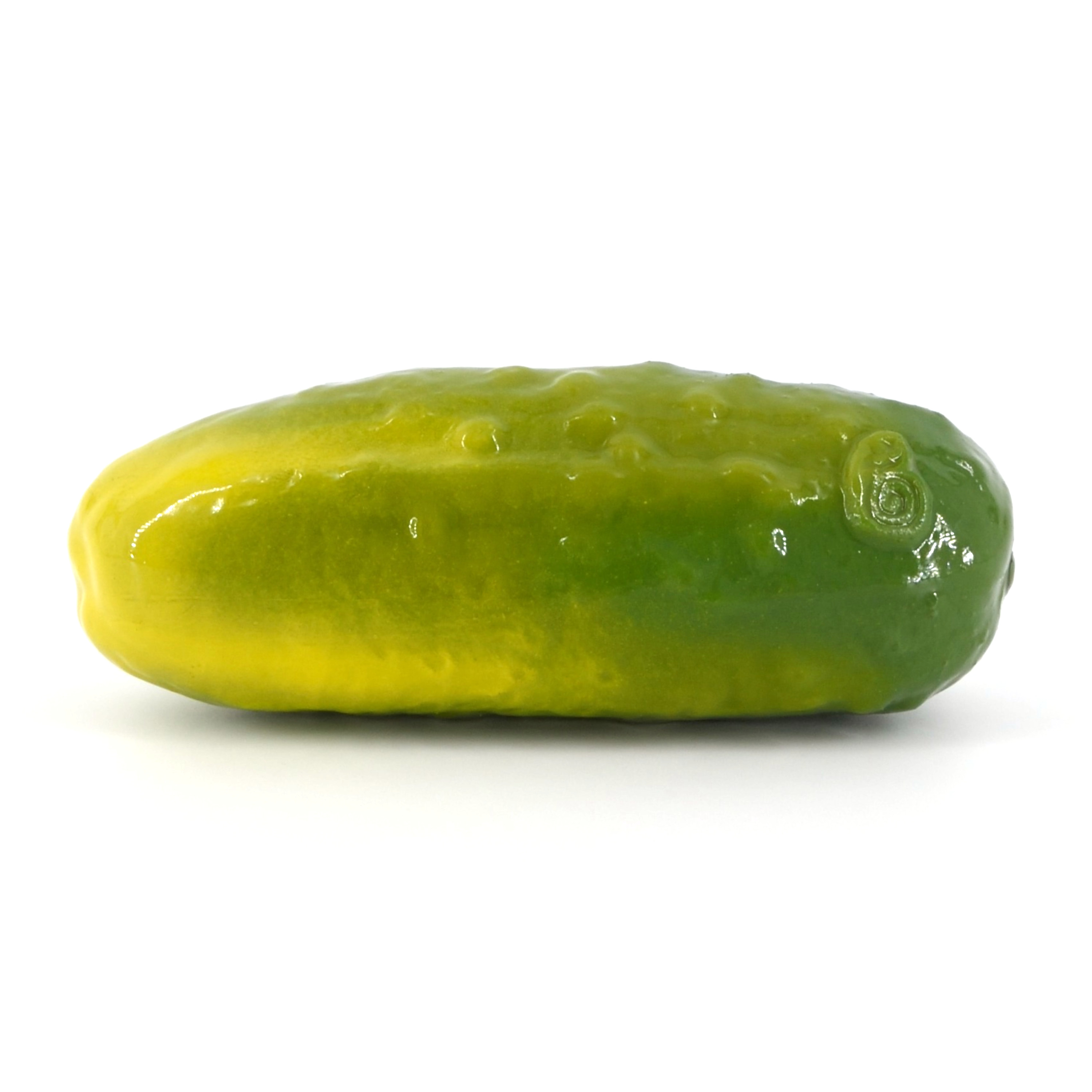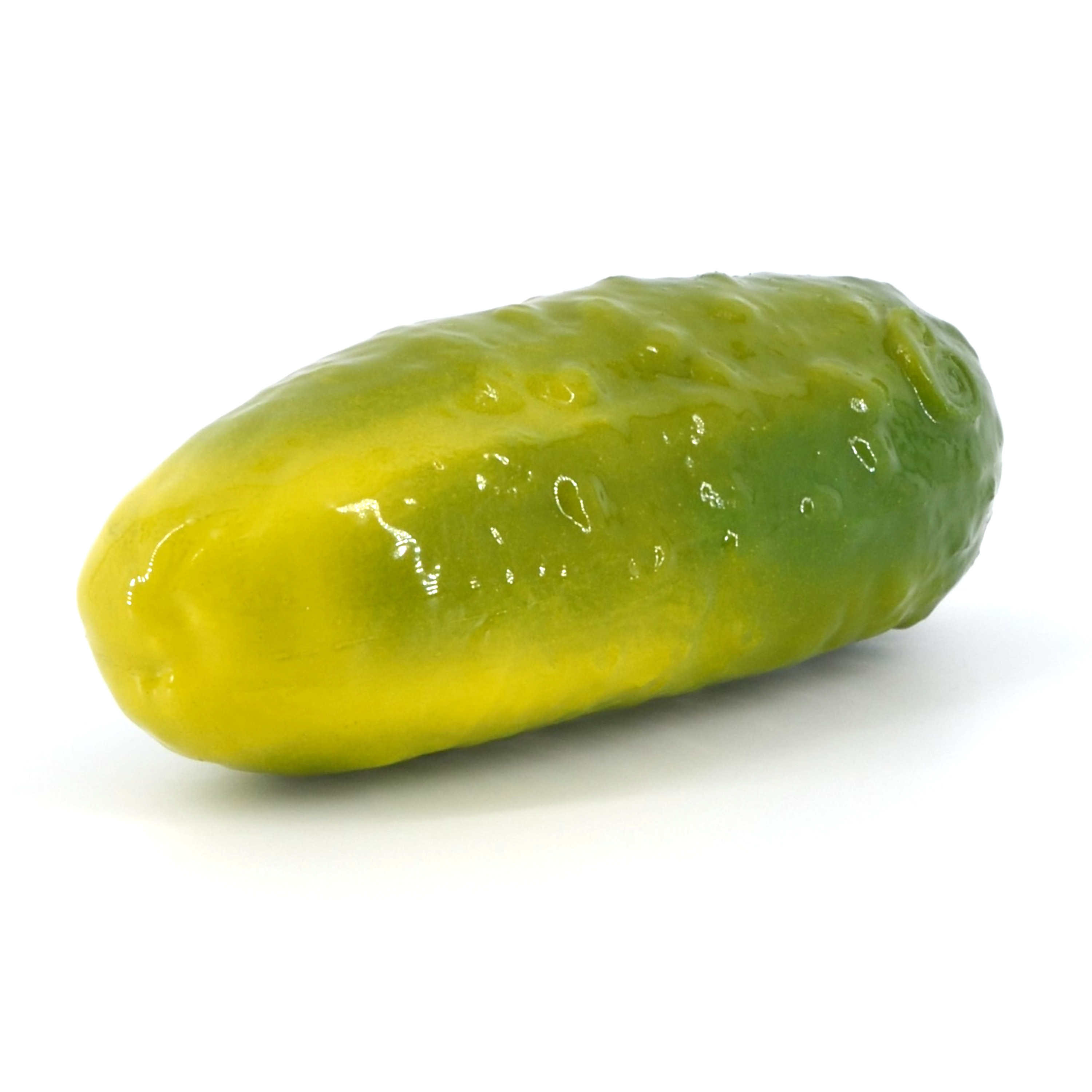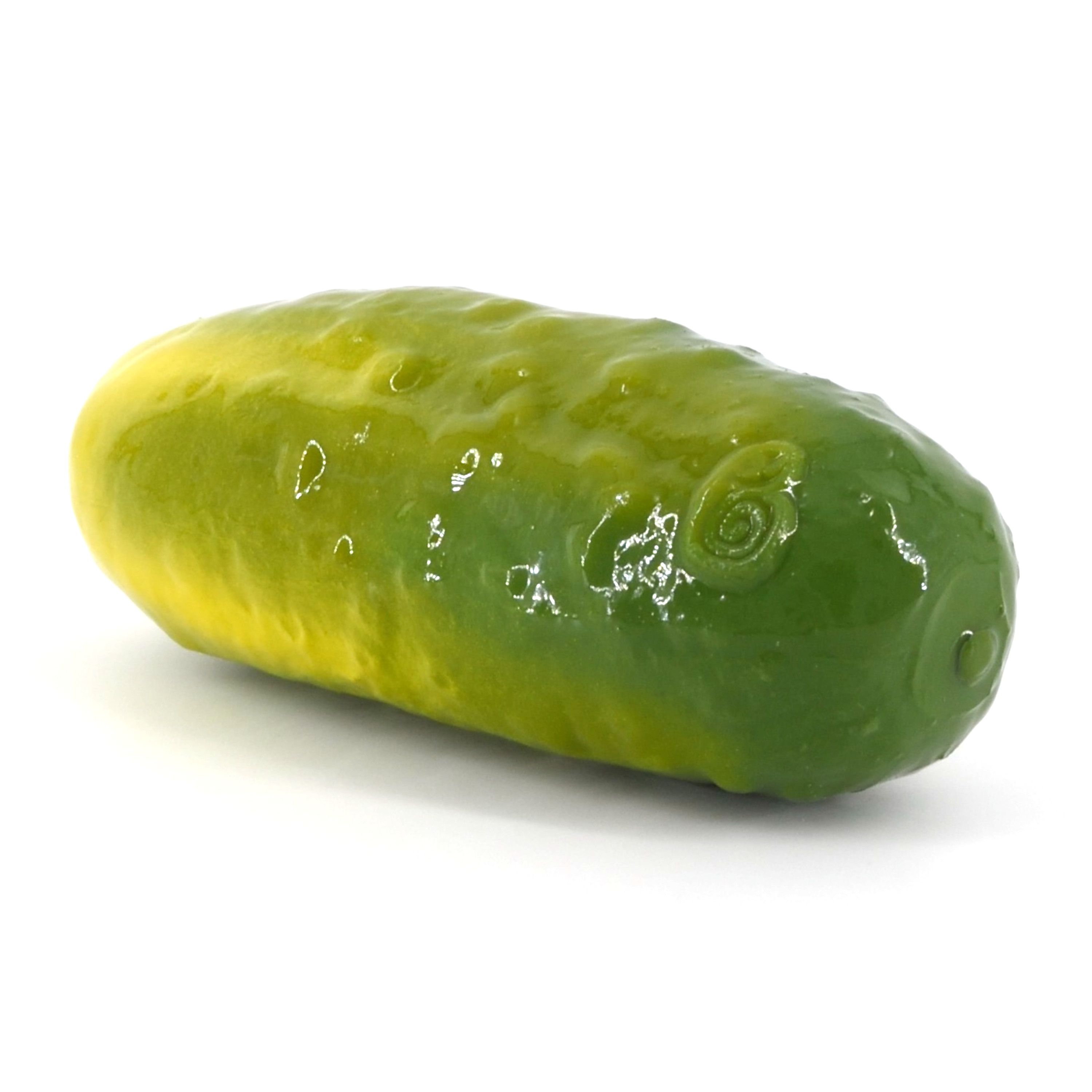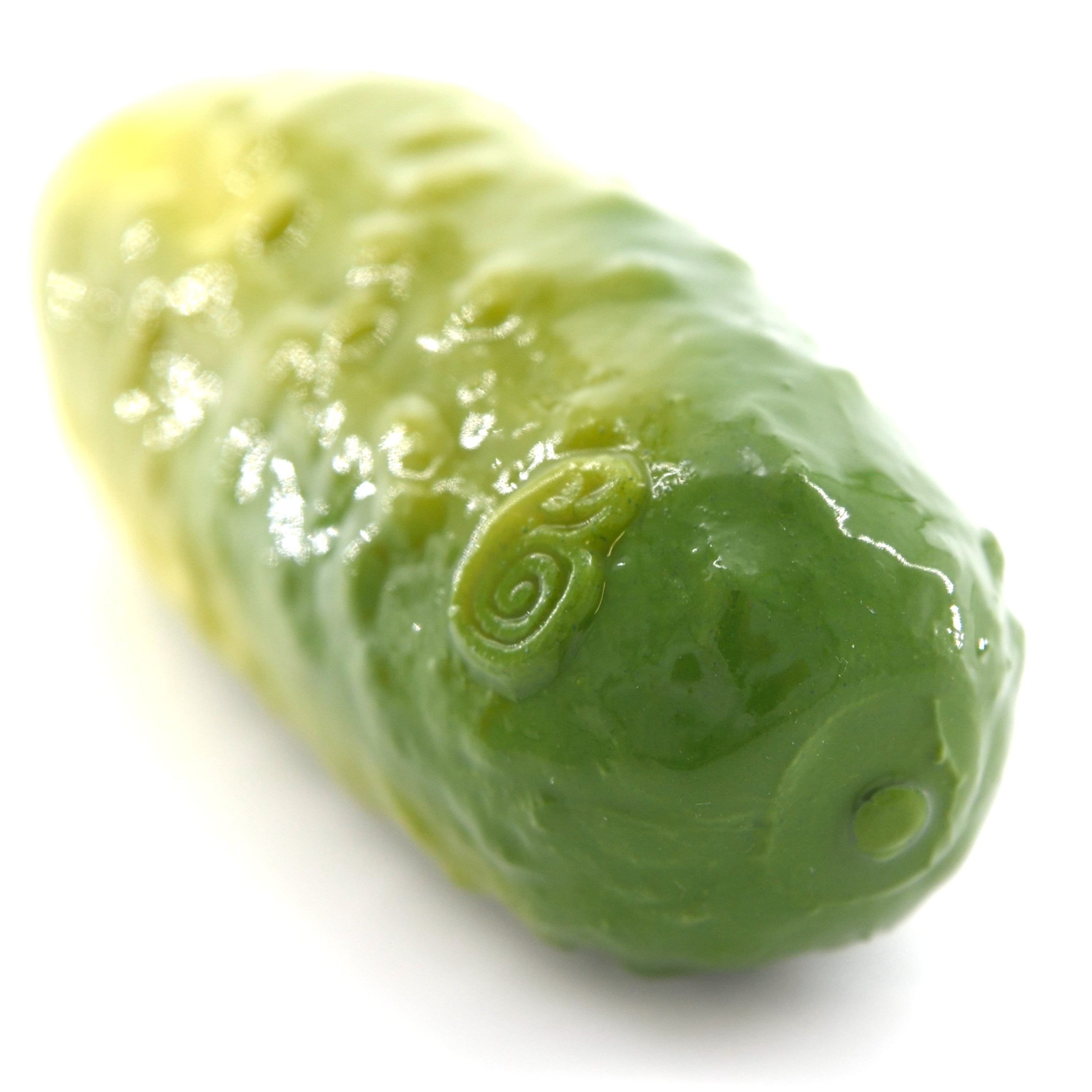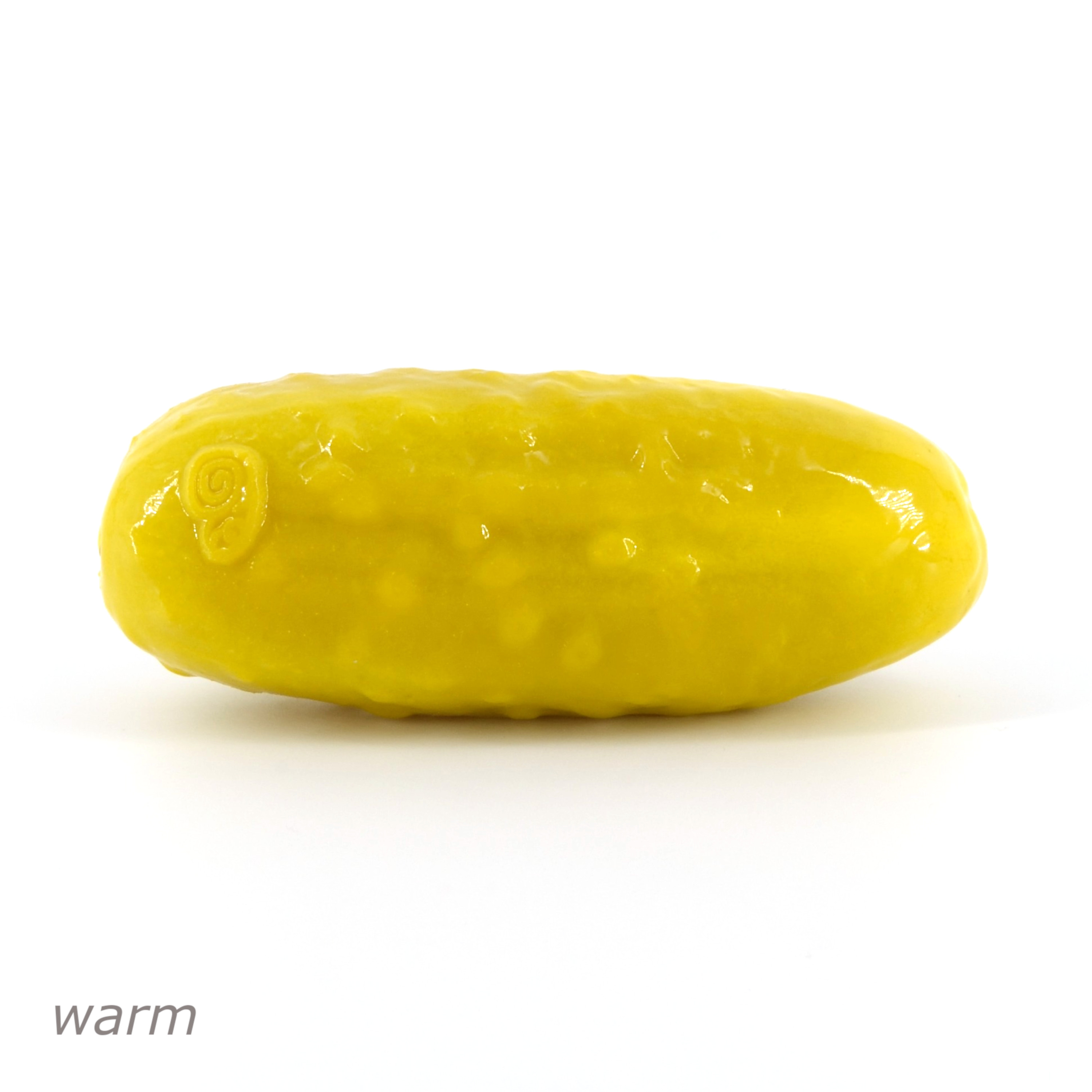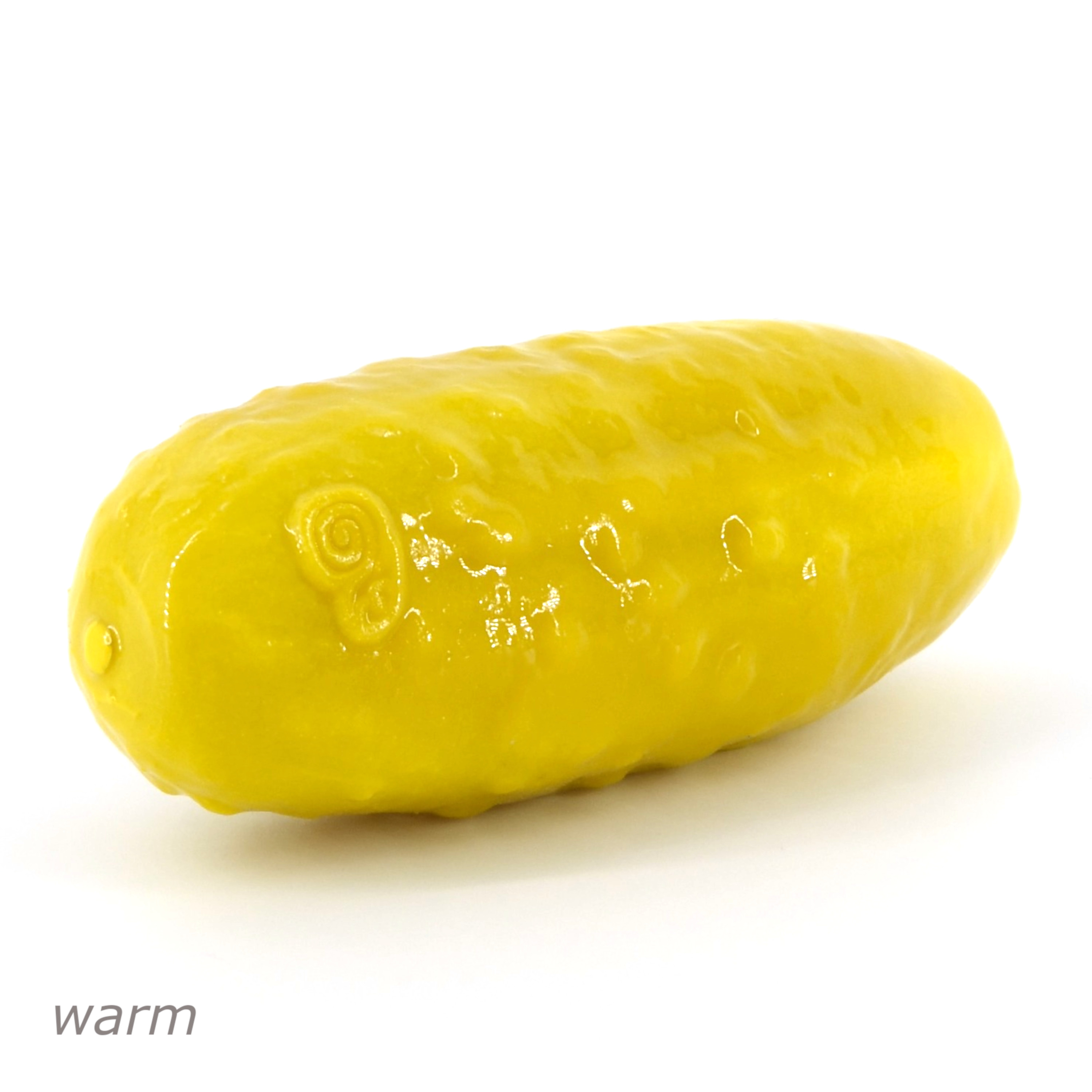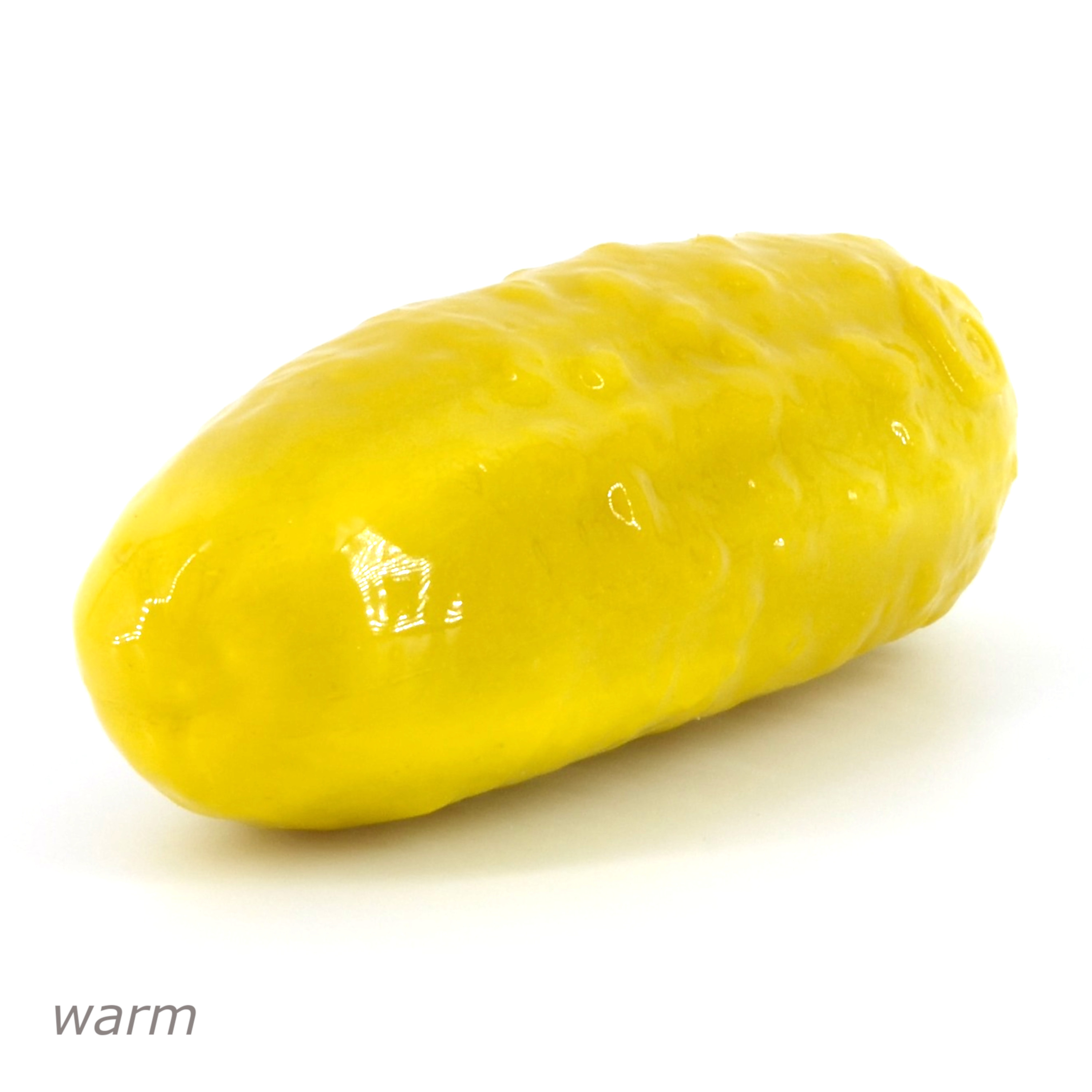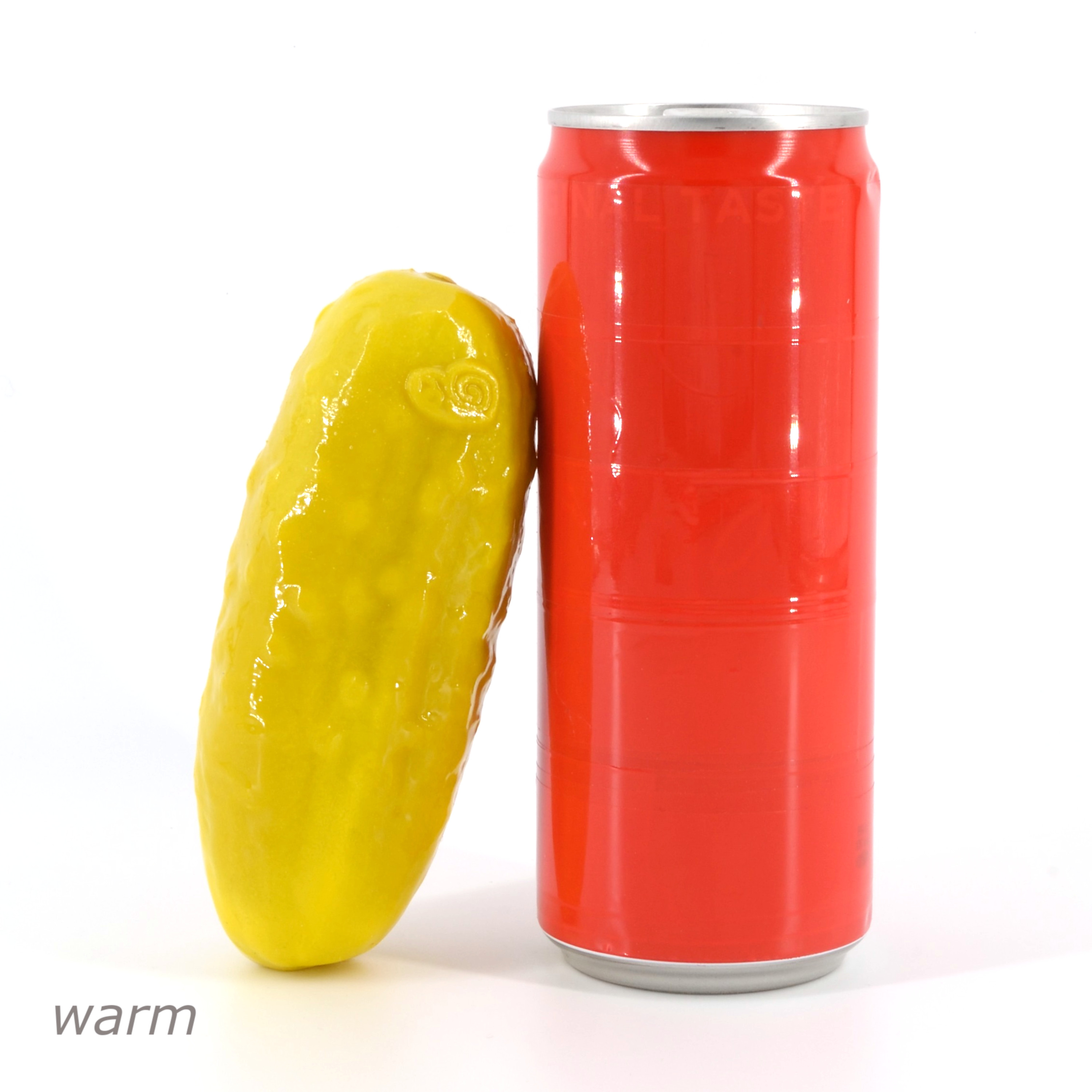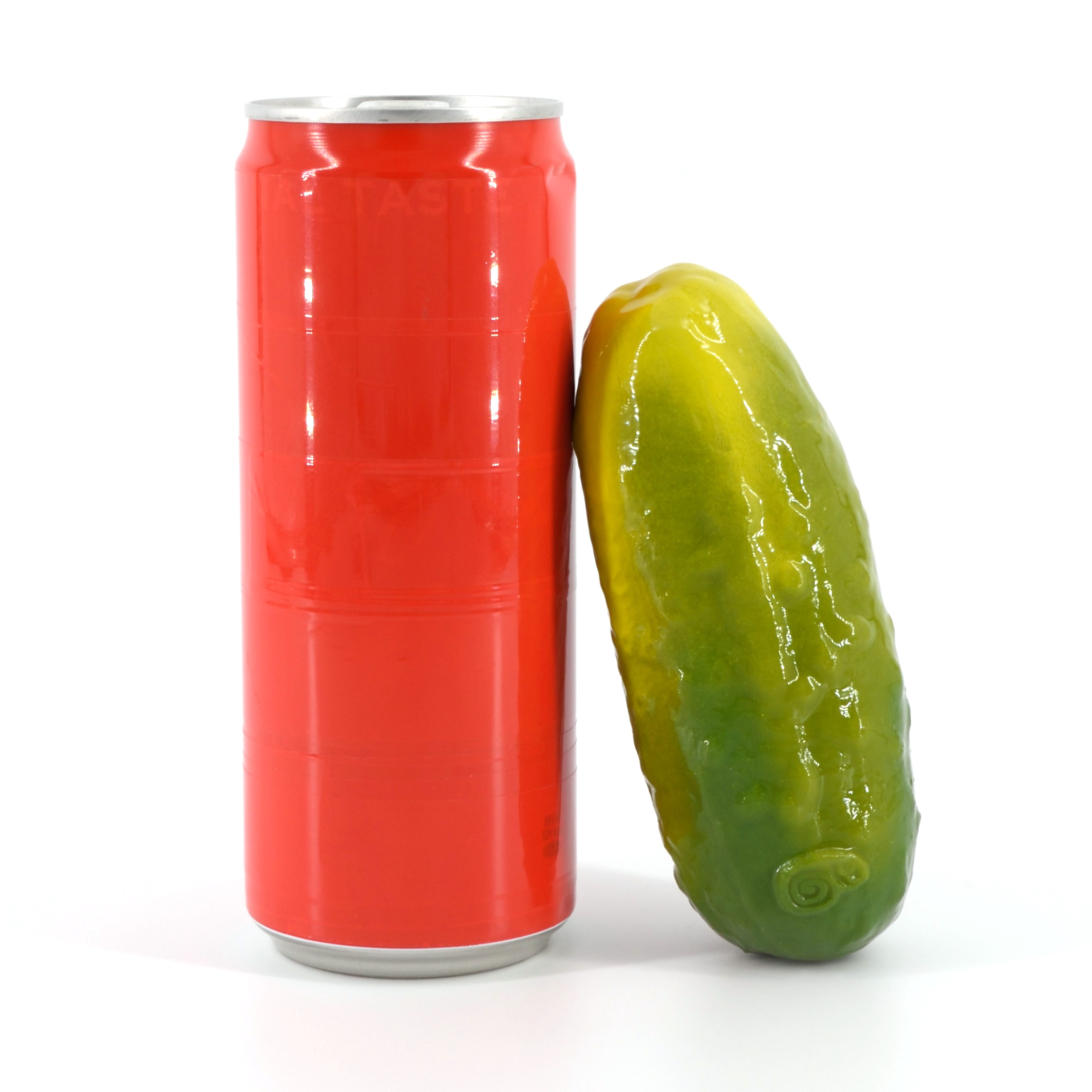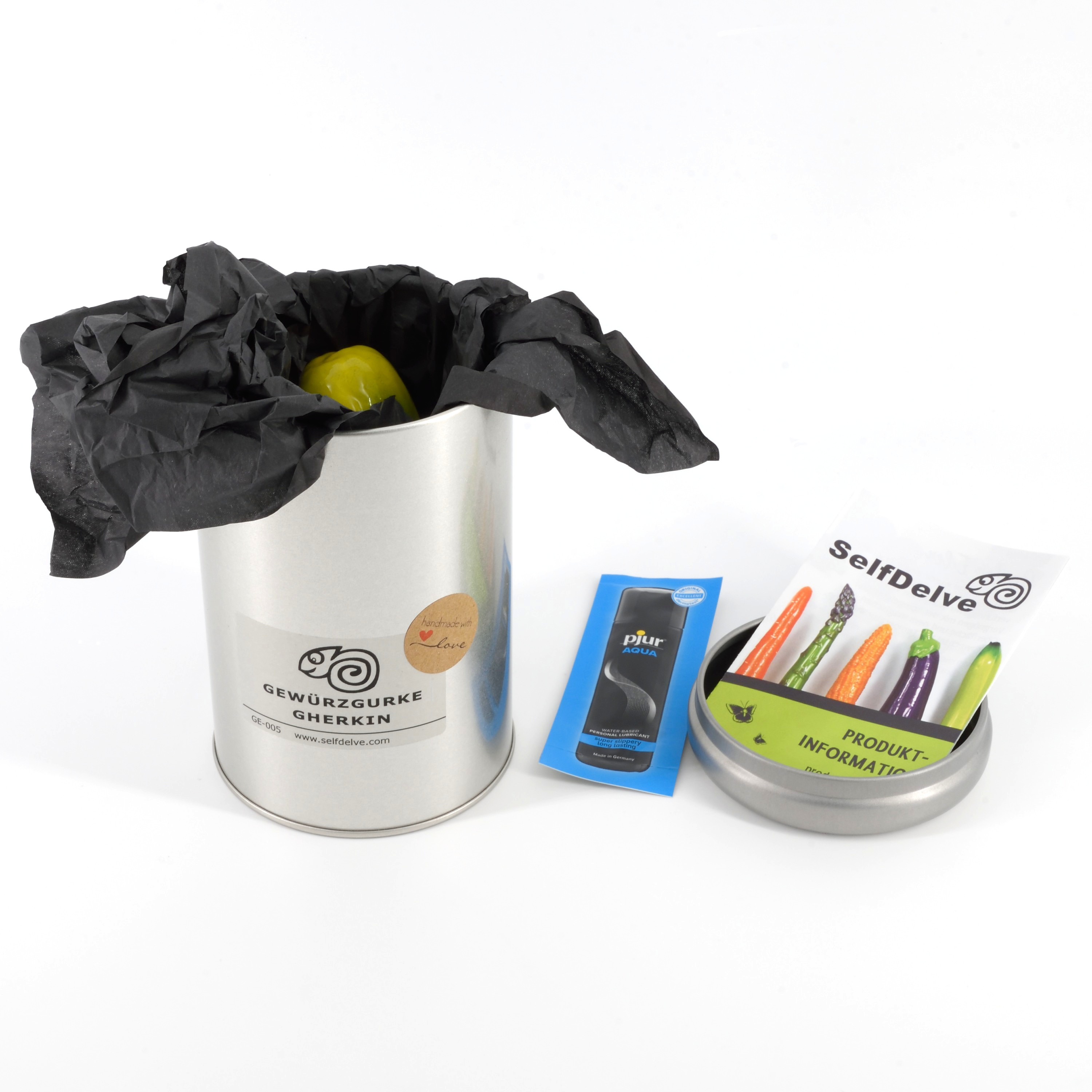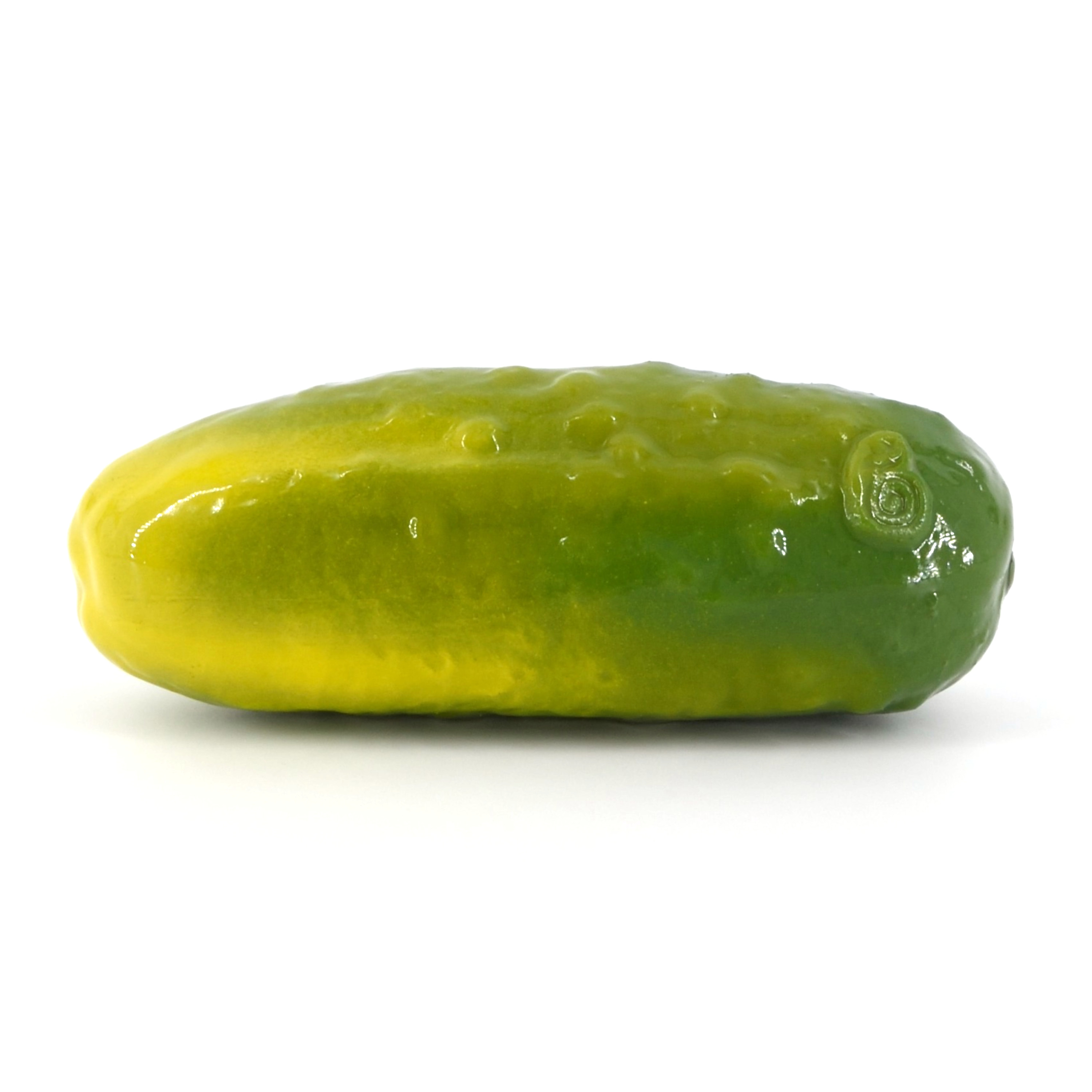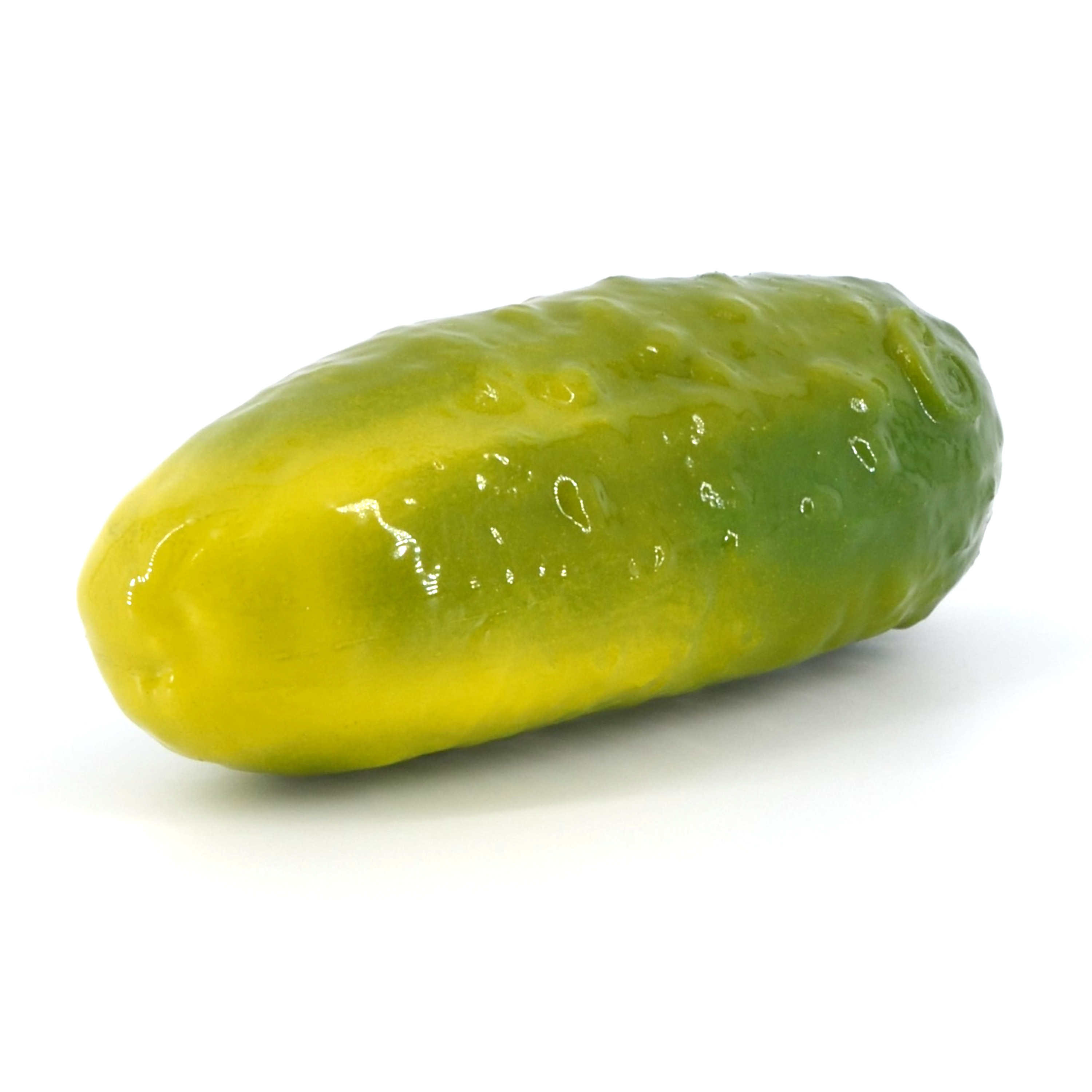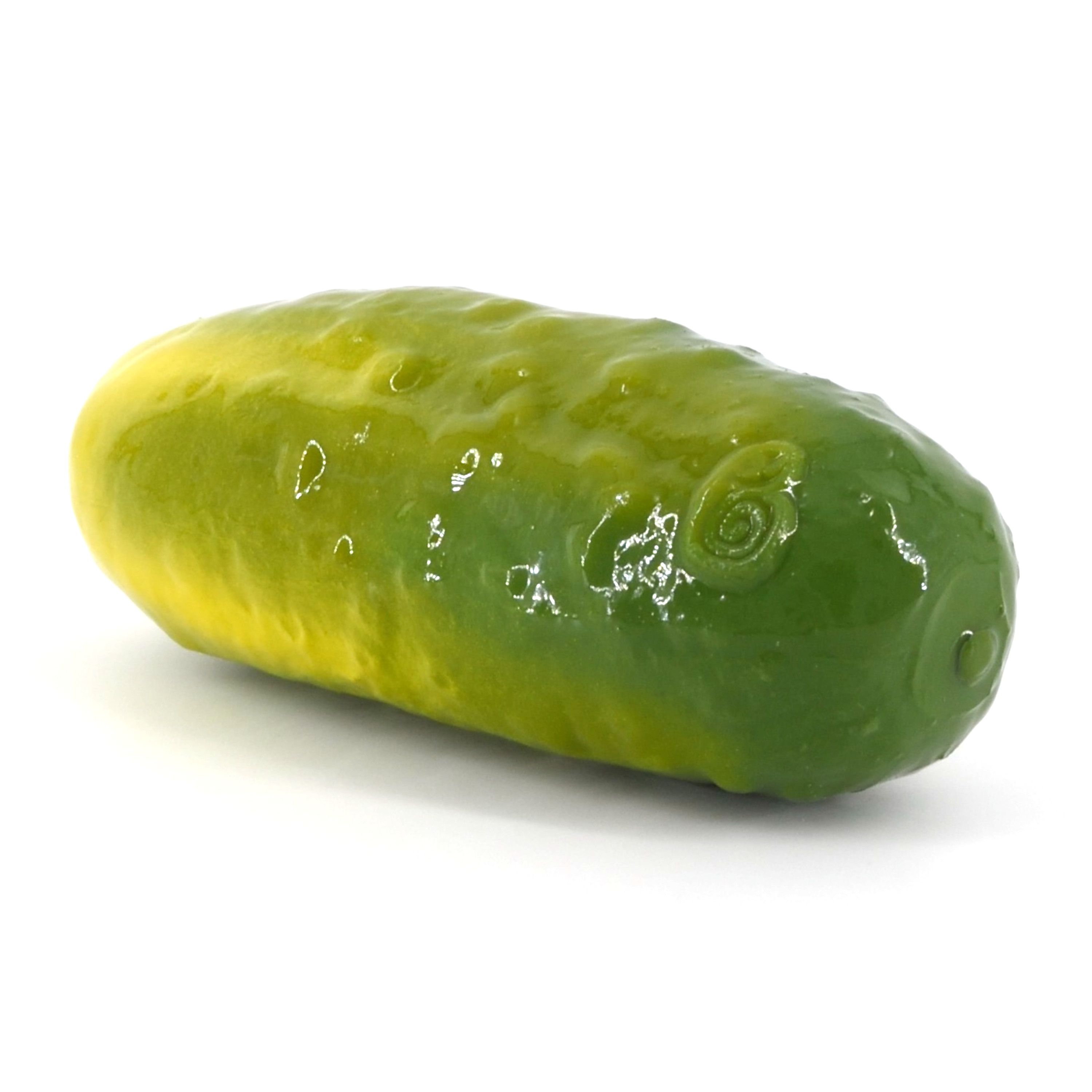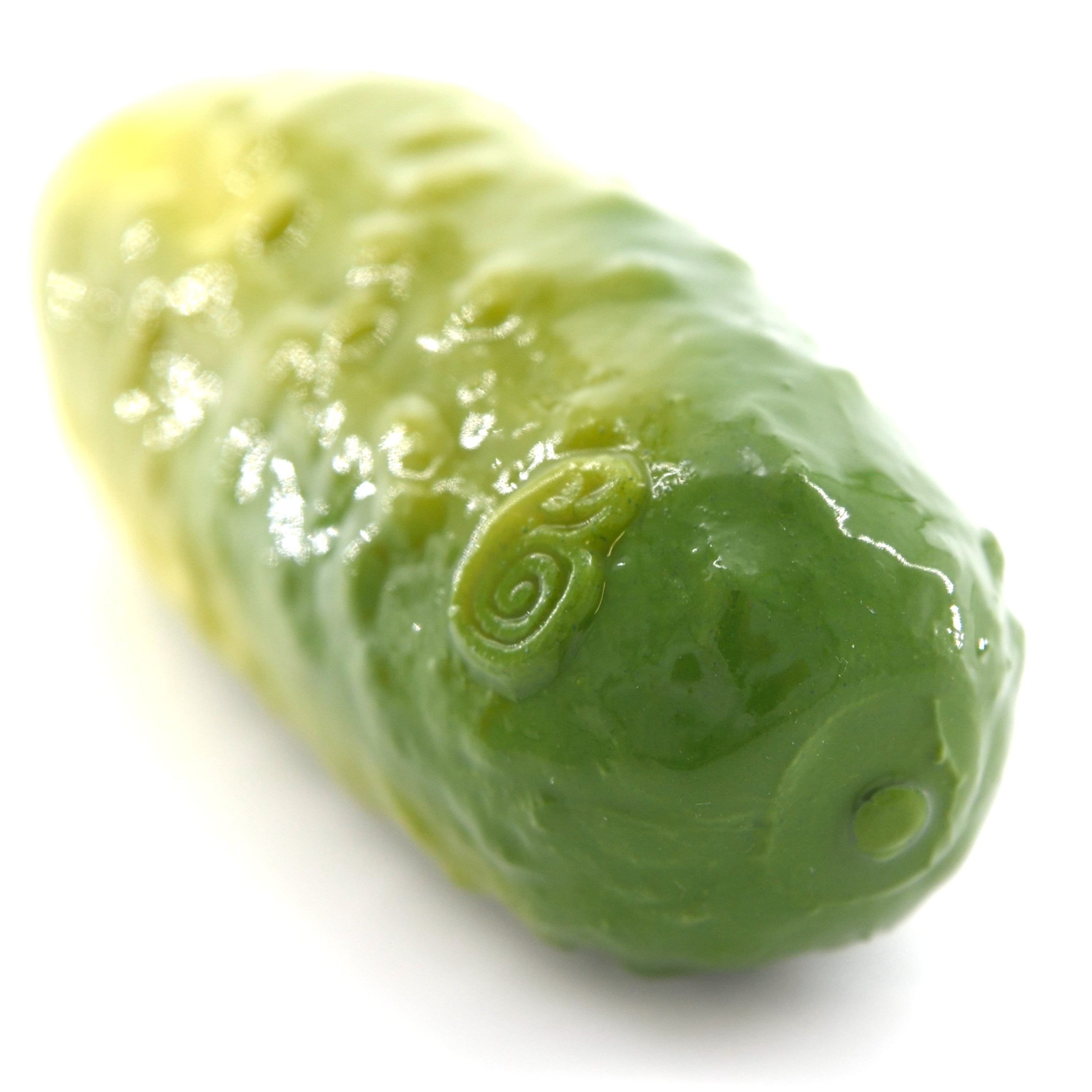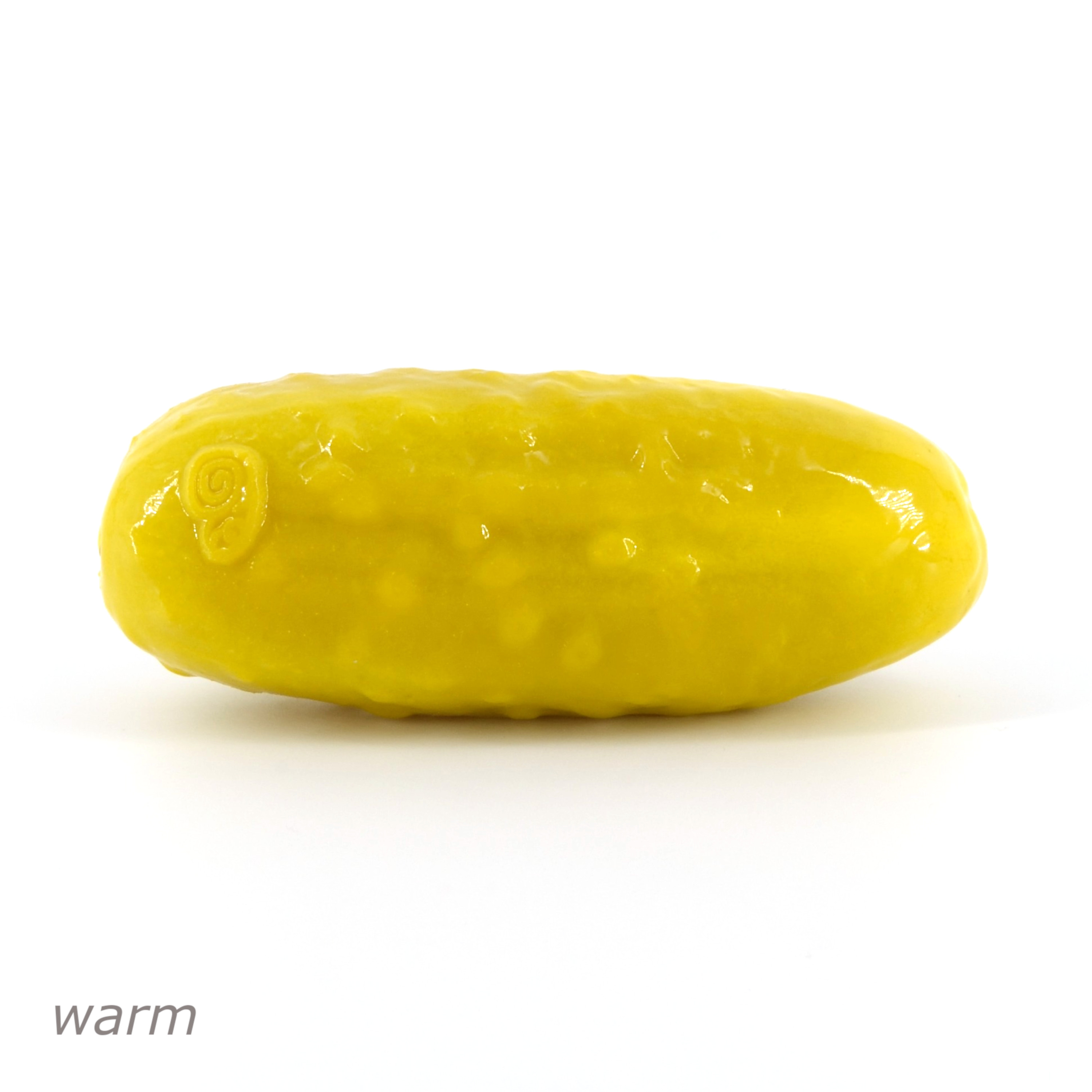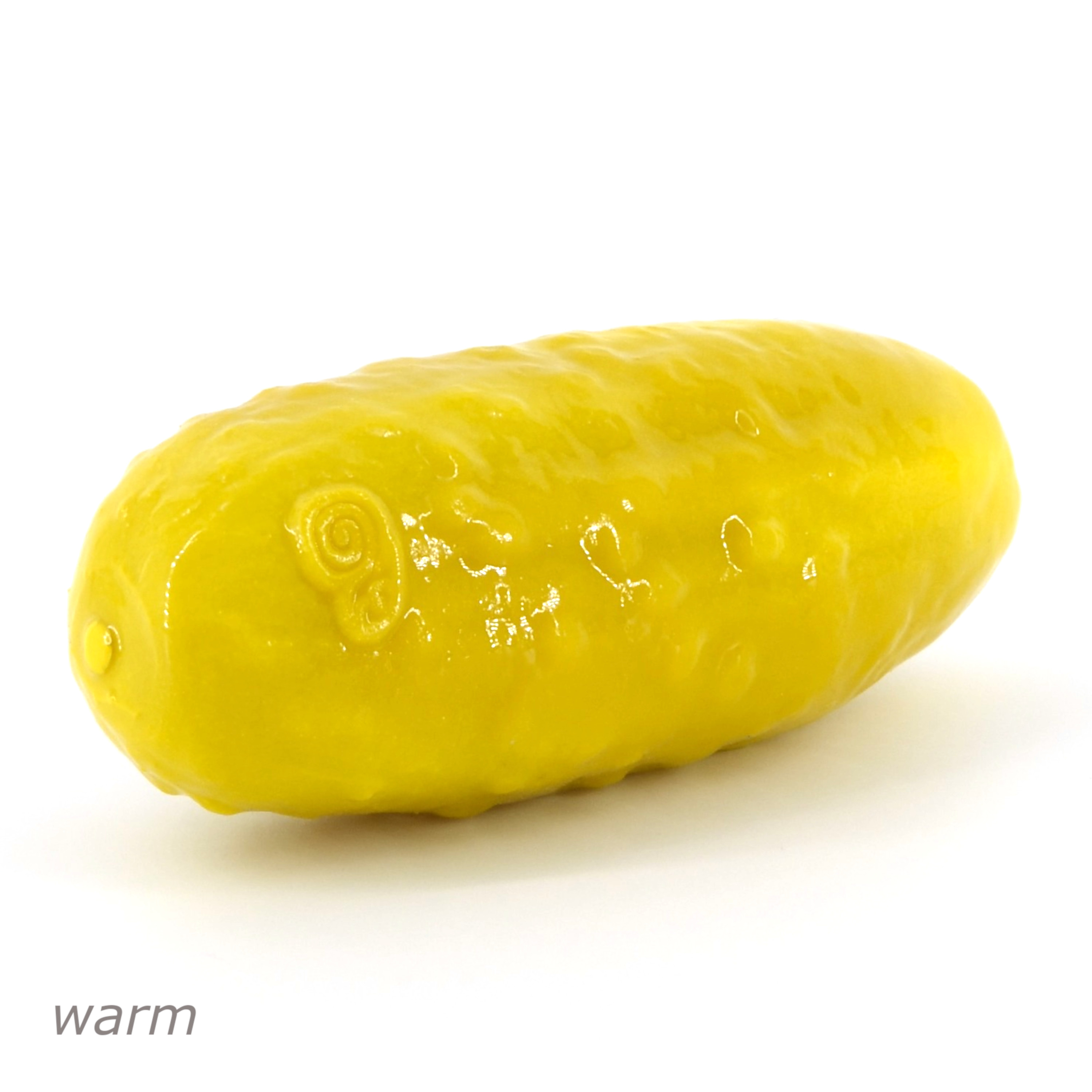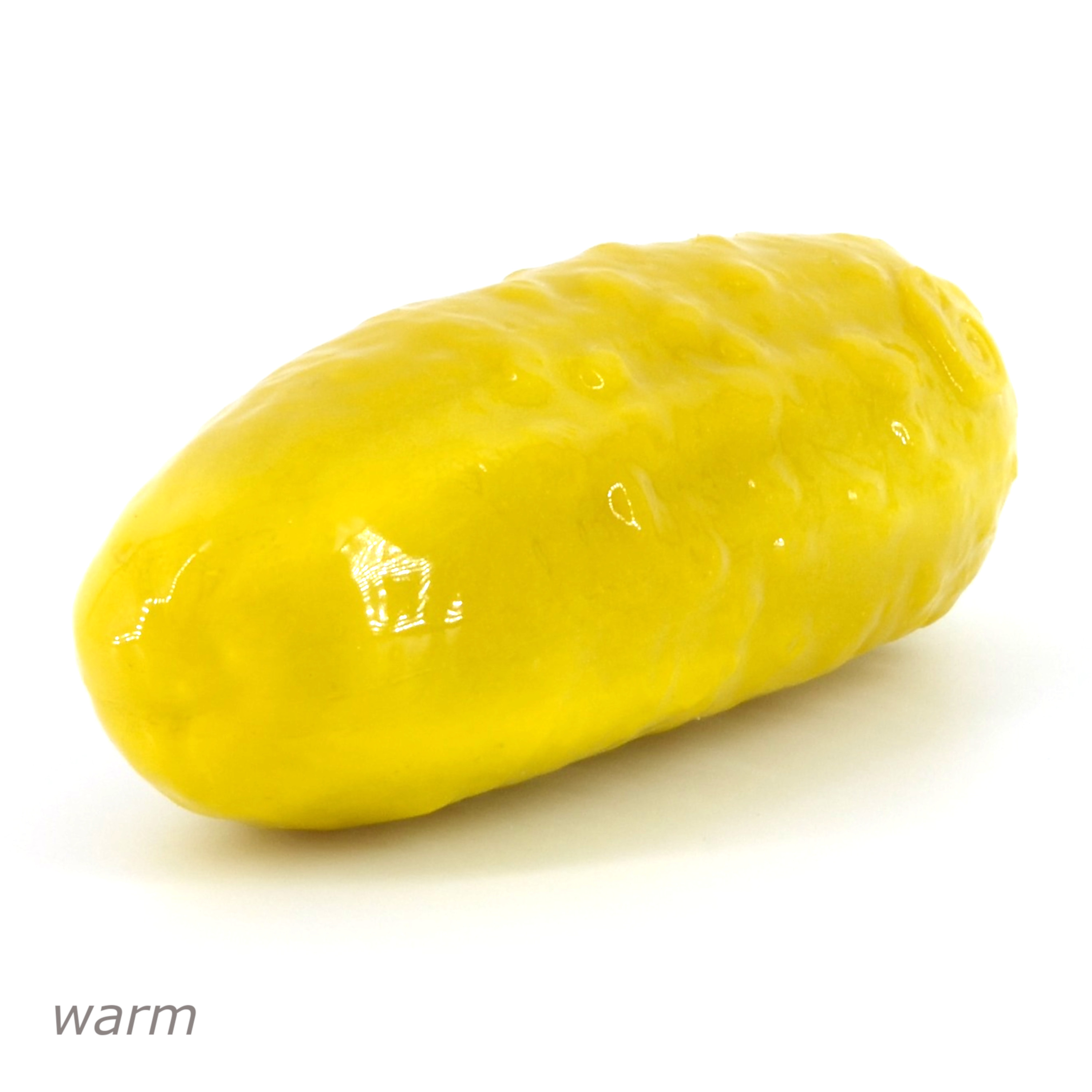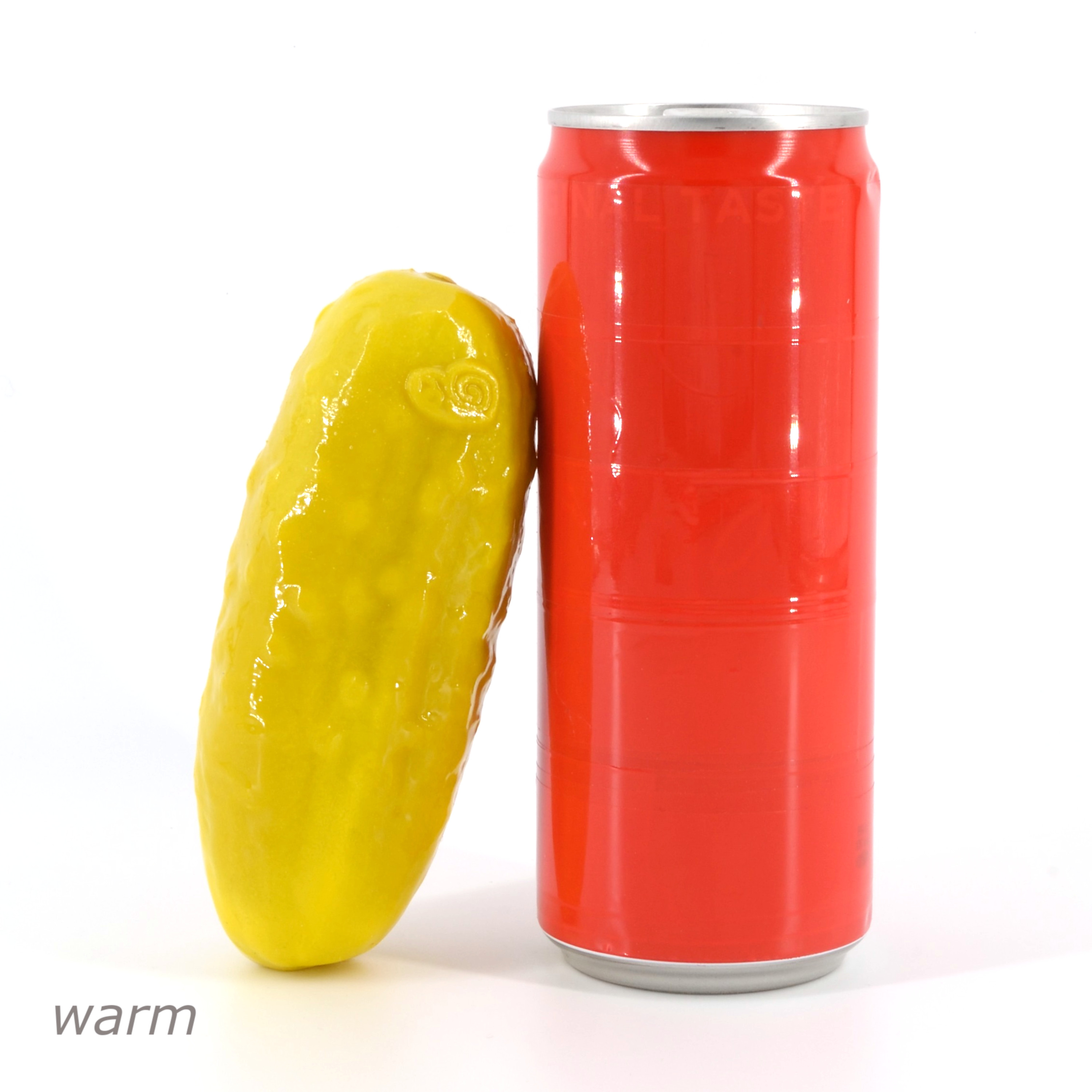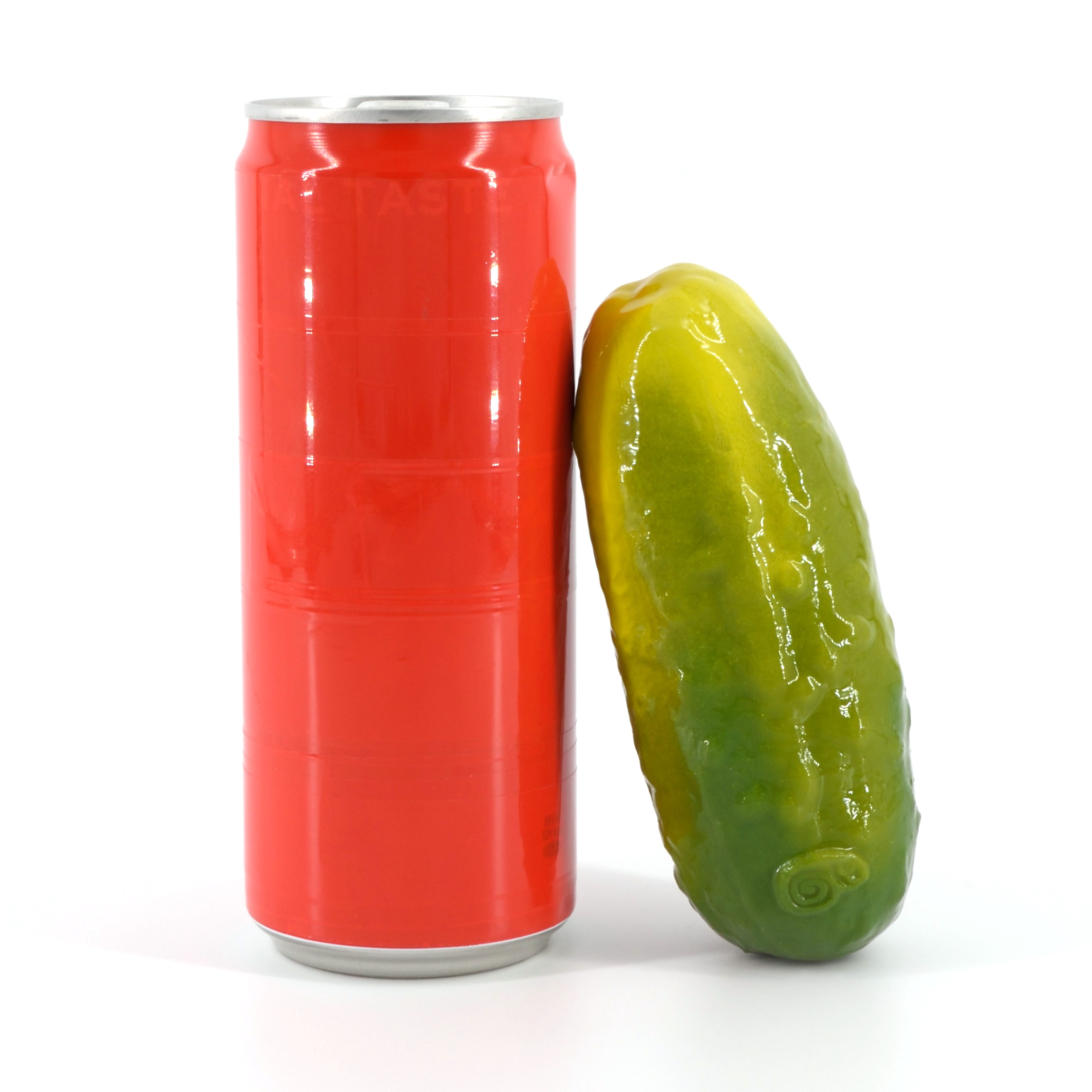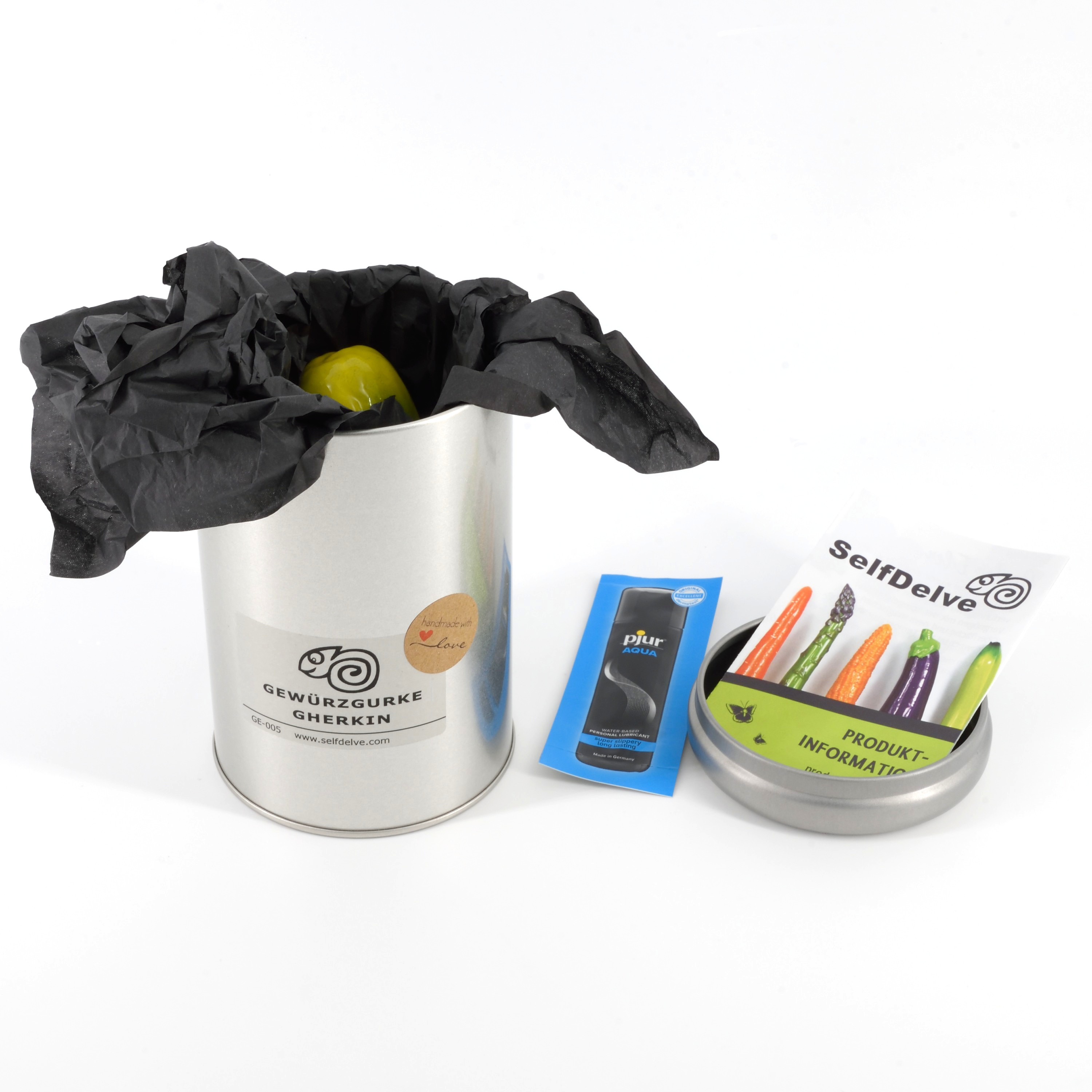 Delivery time 1 to 2 days
"Small is beautiful" is an apt description for this dildo. Heat-loving, like all gherkins, she's just waiting to get to her new favorite place.
She is a wonderful element of successful foreplay but can also be happily and conveniently carried for hours in a secretive location. Its surface is textured with delicate small nubs. Thanks to its size it is suitable as a pelvic floor trainer. An enthusiastic muscle nudge transports it easily back into daylight.
Design: dark green with color change to yellow-green plus green and yellow decoration
Length: approx. 12 cm (4.7 inch)
Diameter: approx. 3 cm to 4,5 cm (1.2 inch to 1.8 inch)
Odorless, soft silicone
Delivered in a silver-colored metal case, wrapped in black tissue paper, including a sample of lube gel
The gherkin is a typical SelfDelve fruit: temperature sensitive, handmade, decorative and equipped with a hygienic surface.
---
Sehr zu empfehlen, Härtegrad 7 (also weich) ist super! Fast mit der "echten" Gurke (nicht die zum Essen) zu verwechseln :-)) Hat uns viel Spaß gemacht, ein sehr gelungenes Spielzeug. Macht Lust auf mehr Gemüse ...
Diese Gewürzgurke ist genial. Perfekte Größe. Erstklassige Verarbeitung. Der angenehmste (und schönste) Dildo den ich je besaß. Ich lieb´s vegetarisch, mein Gemüsehunger ist noch nicht gestillt.
Sehr angenehm, ideale Größe, verschwindet komplett. Wie immer geschmackvoll verpackt in der Dose, leicht zu reinigen und da das Gemüse geruchlos ist lasse ich mich immer wieder dazu hinreißen den Gemüsekorb mit einem weiteren "Schmuckstück" zu füllen.
Beckenbodentraining, das klingt so sport- und anstrengungsintensiv, dabei bereitet dieses Toy neben dem Nutzeffekt auch Freude..
Ich habe mit der Gewürzgurken begonnen... als Beckenbodentrainer. "Mein Gürkchen" ist einfach nur genial, ich möchte es nicht mehr missen. Die Verarbeitung ist erste Sahne - bei Fragen oder Anregungen steht die Geschäftsführerin auch gerne persönlich (telefonisch) zur Verfügung. Ich würde diese tolle teil immer wieder kaufen.
Wie alle Produkte von SelfDelve wunderbar wunderbar wunderbar!!!!
Ich hatte mich beim stöbern auf der Seite direkt in die Gewürzgurke verliebt. - mit der Anmerkung das meine Individuell gestaltet wurde. (Bild gibts demnächst im Forum). Ich bin begeistert von der sehr freundlichen und schnellen Kommunikation. Man hat sich angehört, was ich mir vorstelle und direkt Vorschläge per Bild eingebracht. Sodass ich gleich sehen konnte, was mich erwartet. Von der Bestellung bis zur Lieferung verging ca. eine Woche, was ich als schnell betrachte, da meine ja extra für mich gefertigt wurde. Die Lieferung selbst erfolge in einem neutralen Karton mit DHL. Zu Hause wurde dann der Karton direkt geöffnet (frau ist halt neugierig, obwohl das in der Situation wohl jeder wäre *g*). Die silberfarbene Dose ist schön, diskret und schlicht. Voller Vorfreude habe ich den Deckel abgehoben und meine Gurke aus dem Papier "geschält". Ich bin beeindruckt, war das Erste was mir einfiel. - Na gut das Allererste war "GEIL". :D Ich habe das gute Stück dann direkt in die Hand genommen um zu fühlen wie es sich halt anfühlt. Ein gutes Gewicht hat man in der Hand und der Härtgrad 13 ist für mich perfekt. Das Material fühlt sich einfach schön an. Und obwohl es eine gewisse Struktur aufweist, ist es doch sehr glatt und anschmiegsam. Ihr könnt euch denken, dass ich es etwas später gleich getestet habe. Zudem ist es wirklich leicht unter warmen Wasser zu reinigen, nichts setzt sich fest. Und ich kann nur sagen: 5 von 5 Sternen! Ein wirklich schönes Toy, dass nicht jeder hat. Und es wird bestimmt nicht mein letztes aus dem Garten Eden sein. Danke an Anja für die liebe Betreuung, schnelle Lieferung und das "Extra". Ich werde euch kräfitg weiter empfehlen, wie ich es ja eh schon getan habe und wünsche alles Liebe und weiterhin wil Erfolg!
Perfekte Länge, um das Teil vollständig verschwinden zu lassen und sehr erregendes Gefühl, es eine Zeitlang in sich zu tragen. Auch die Dicke ist optimal. Allerdings mag ich die Noppen nicht so gern, ganz glatt wäre mir lieber. Läuft dann wohl auf Sonderanfertigung hinaus.