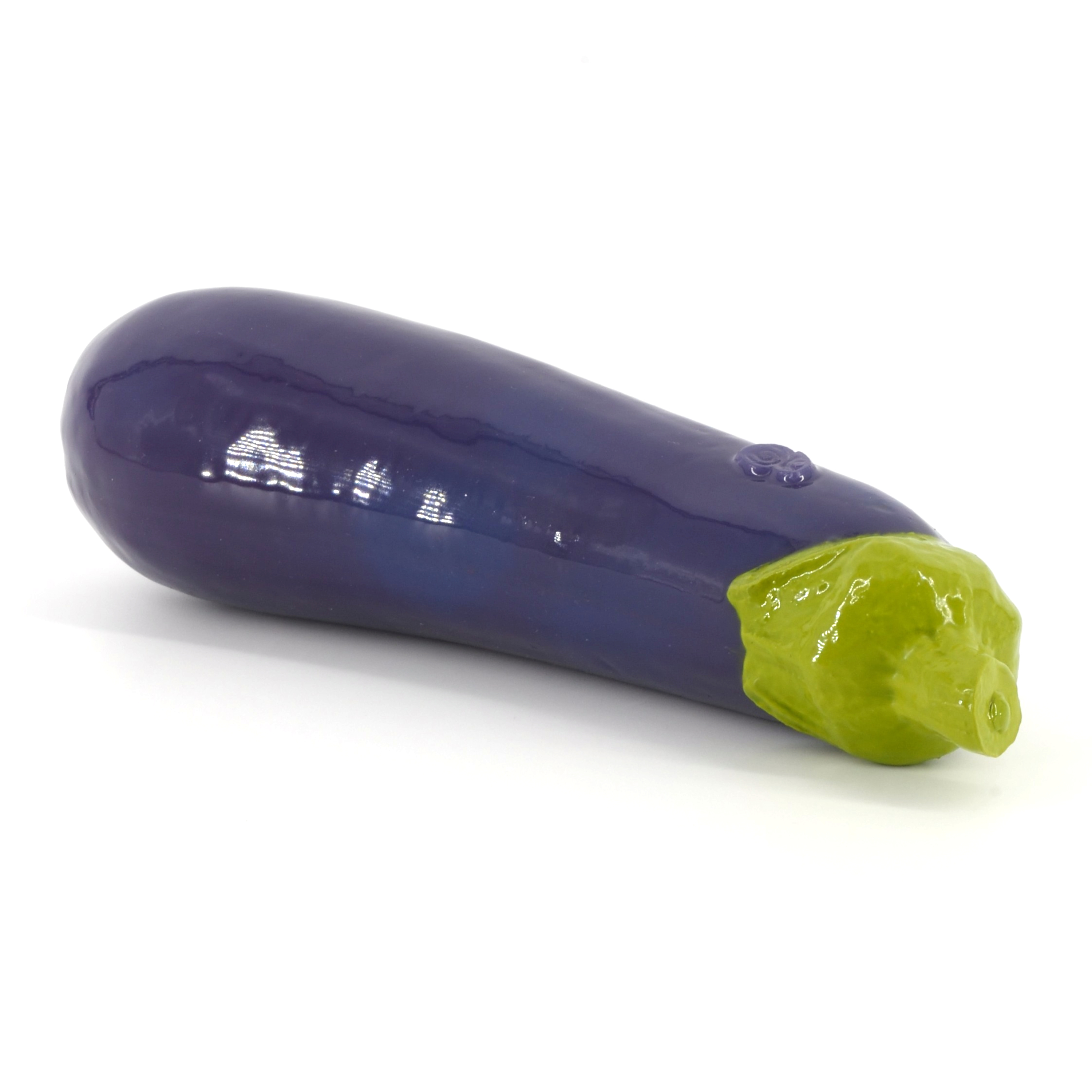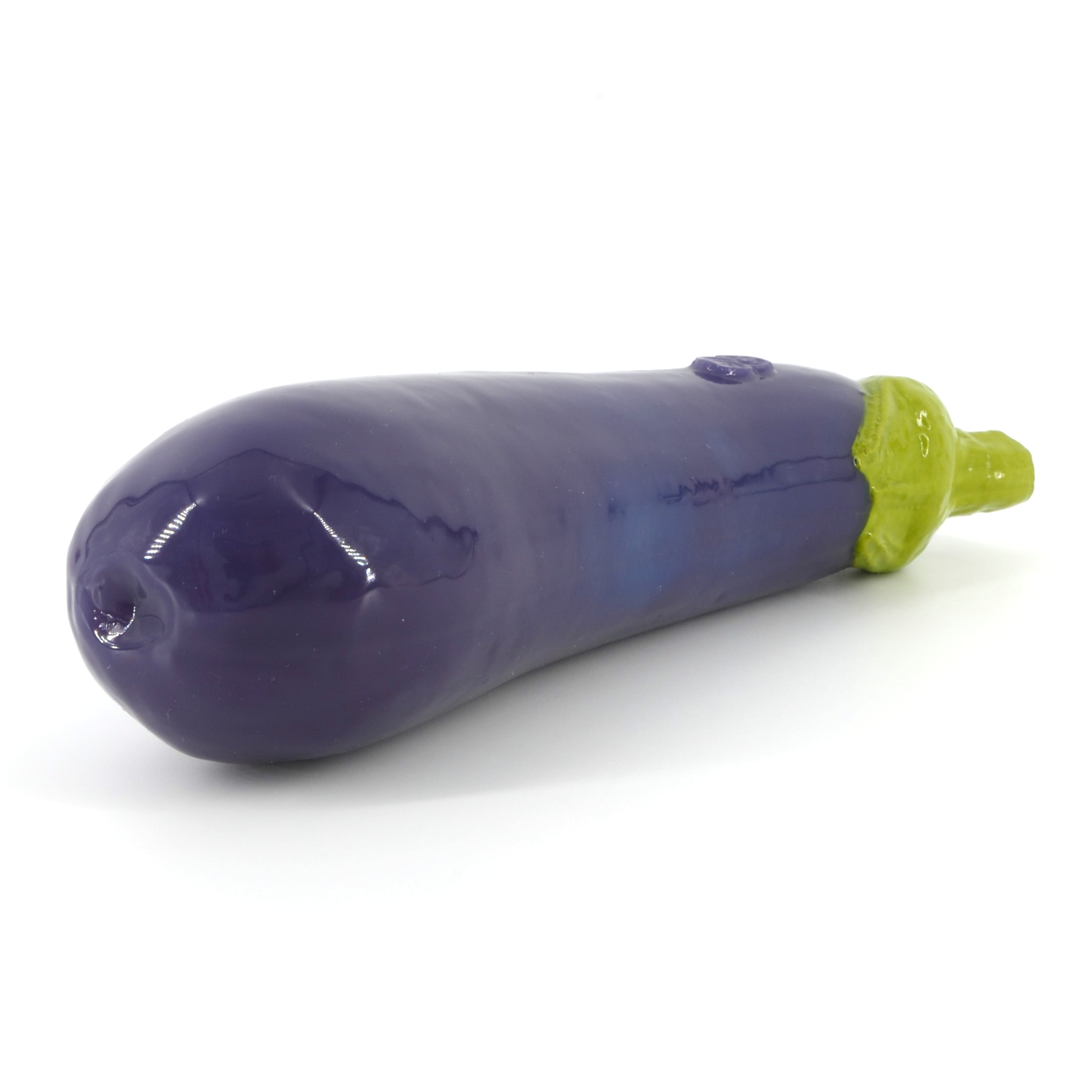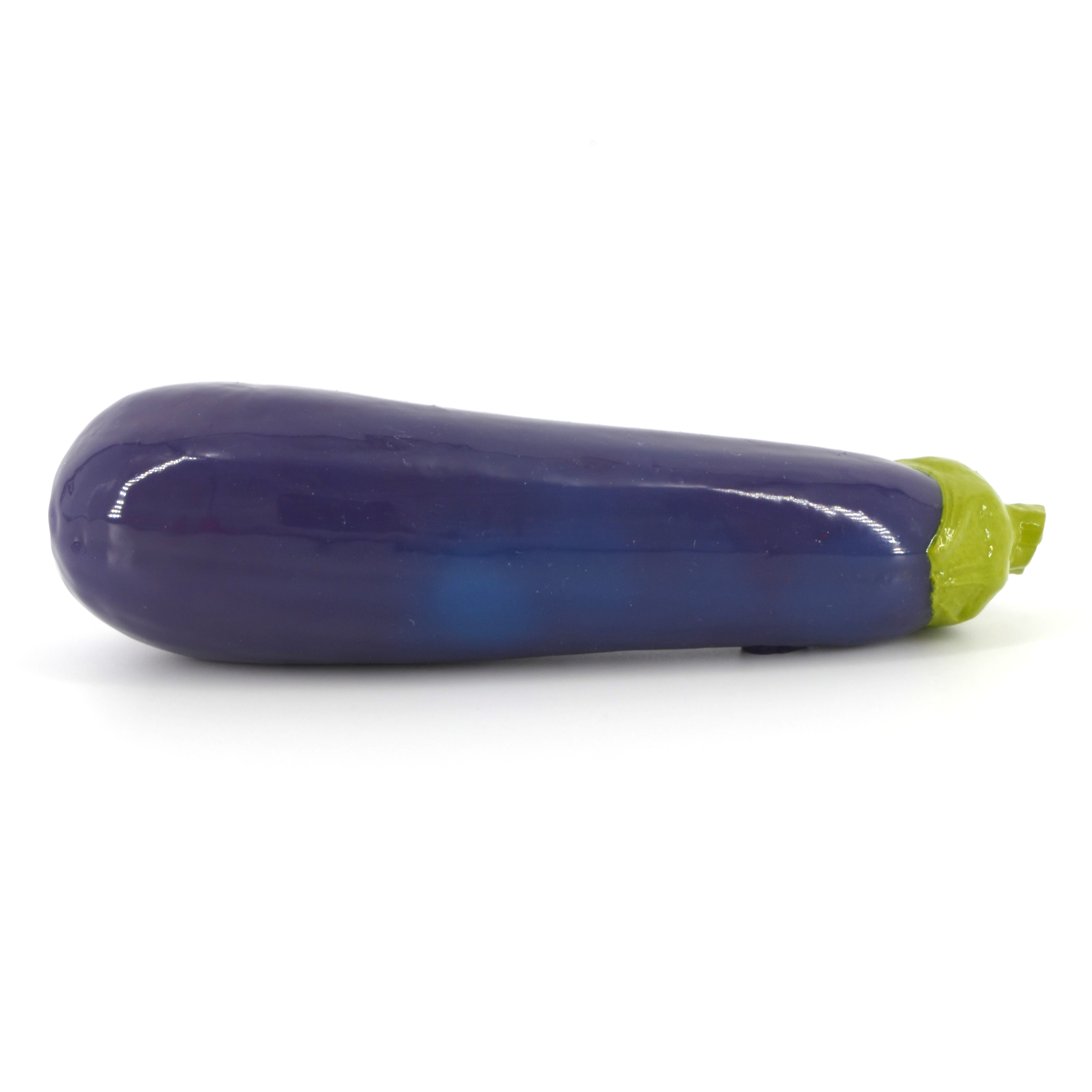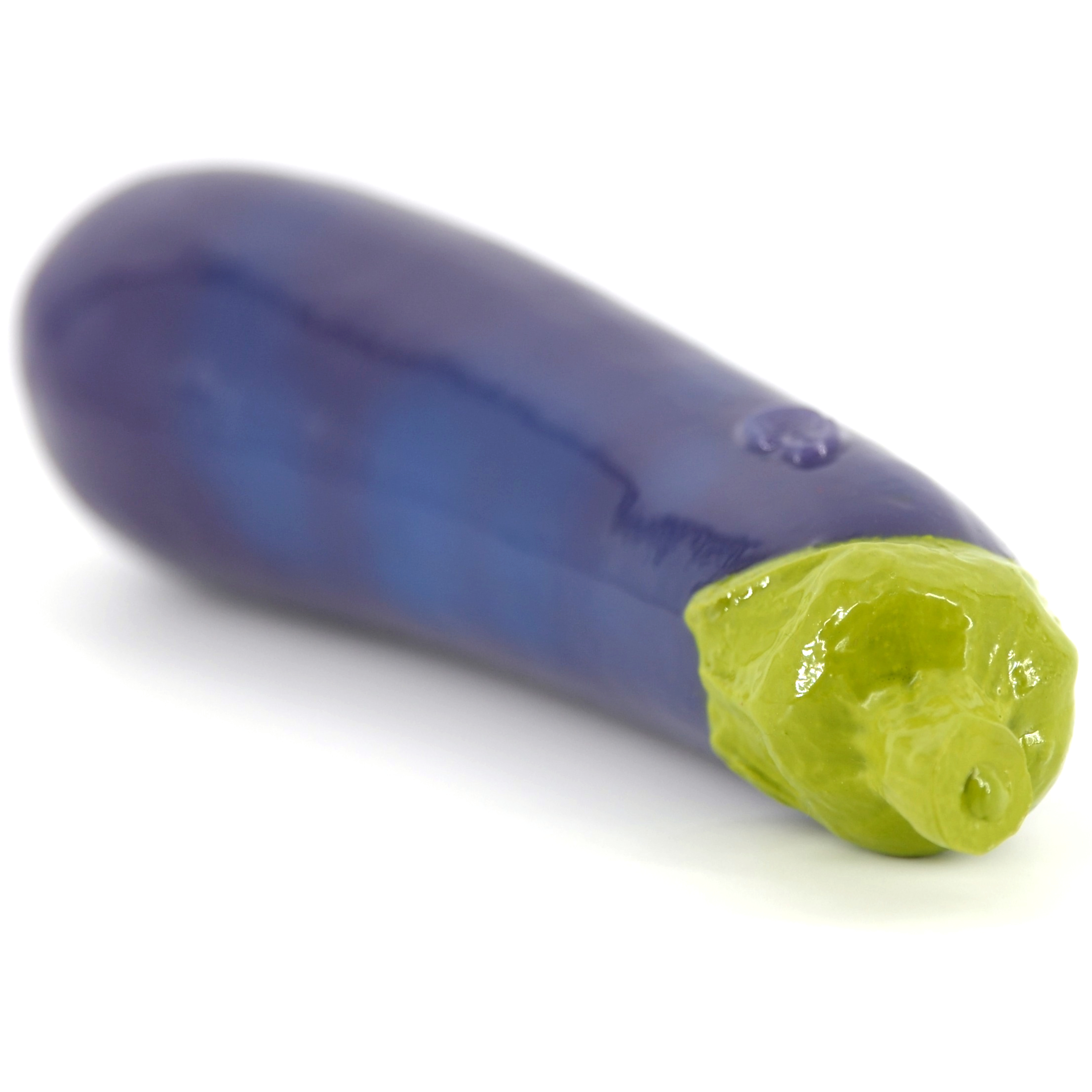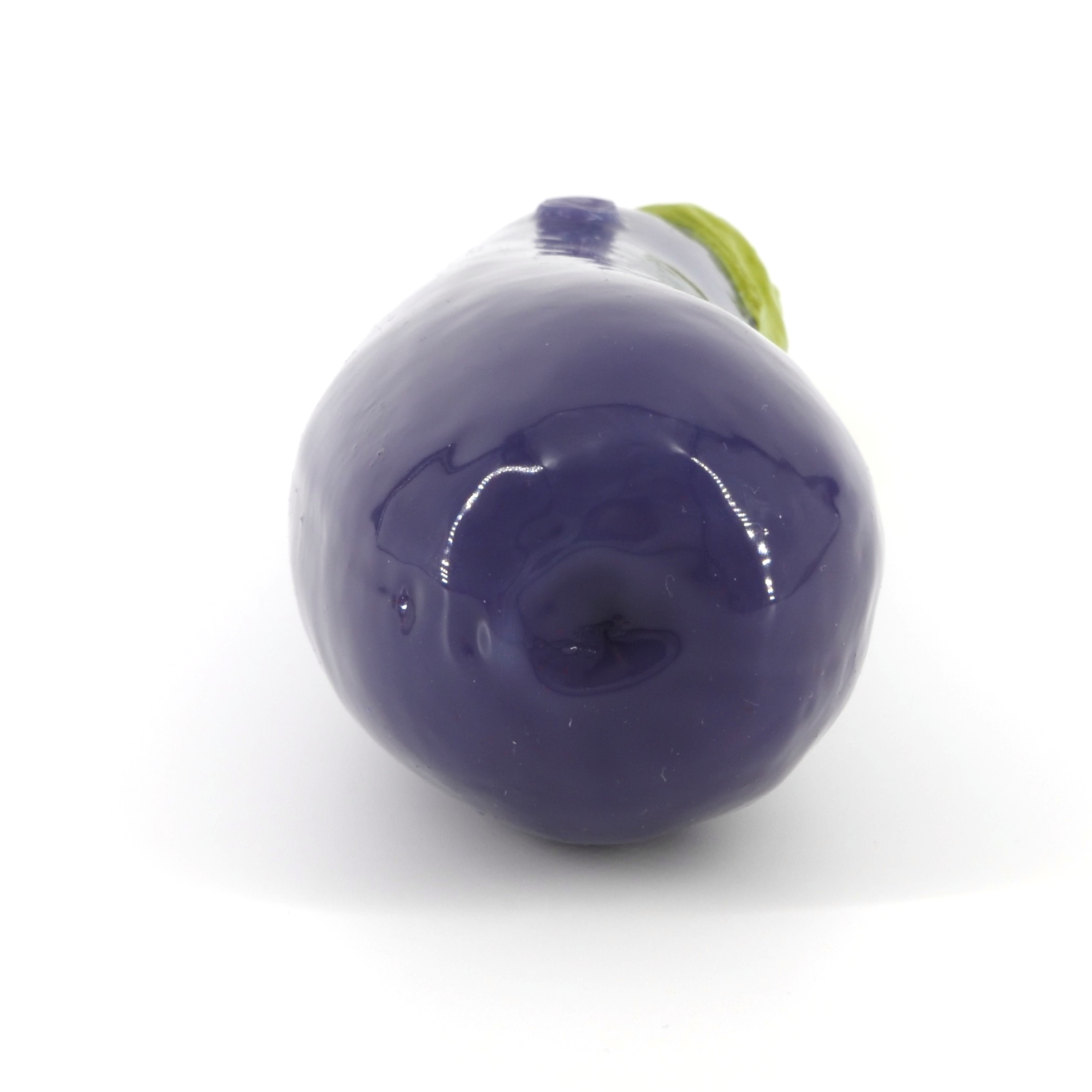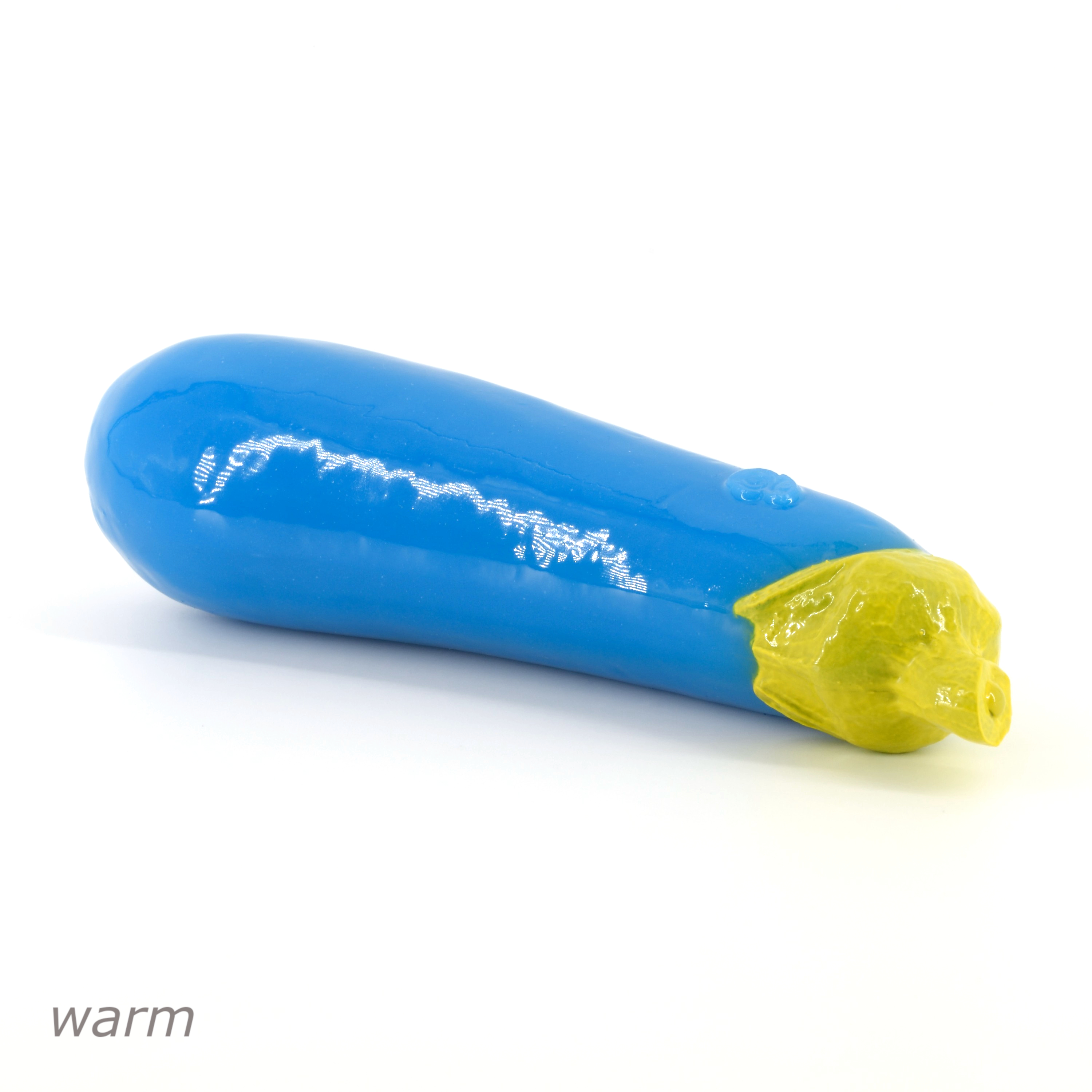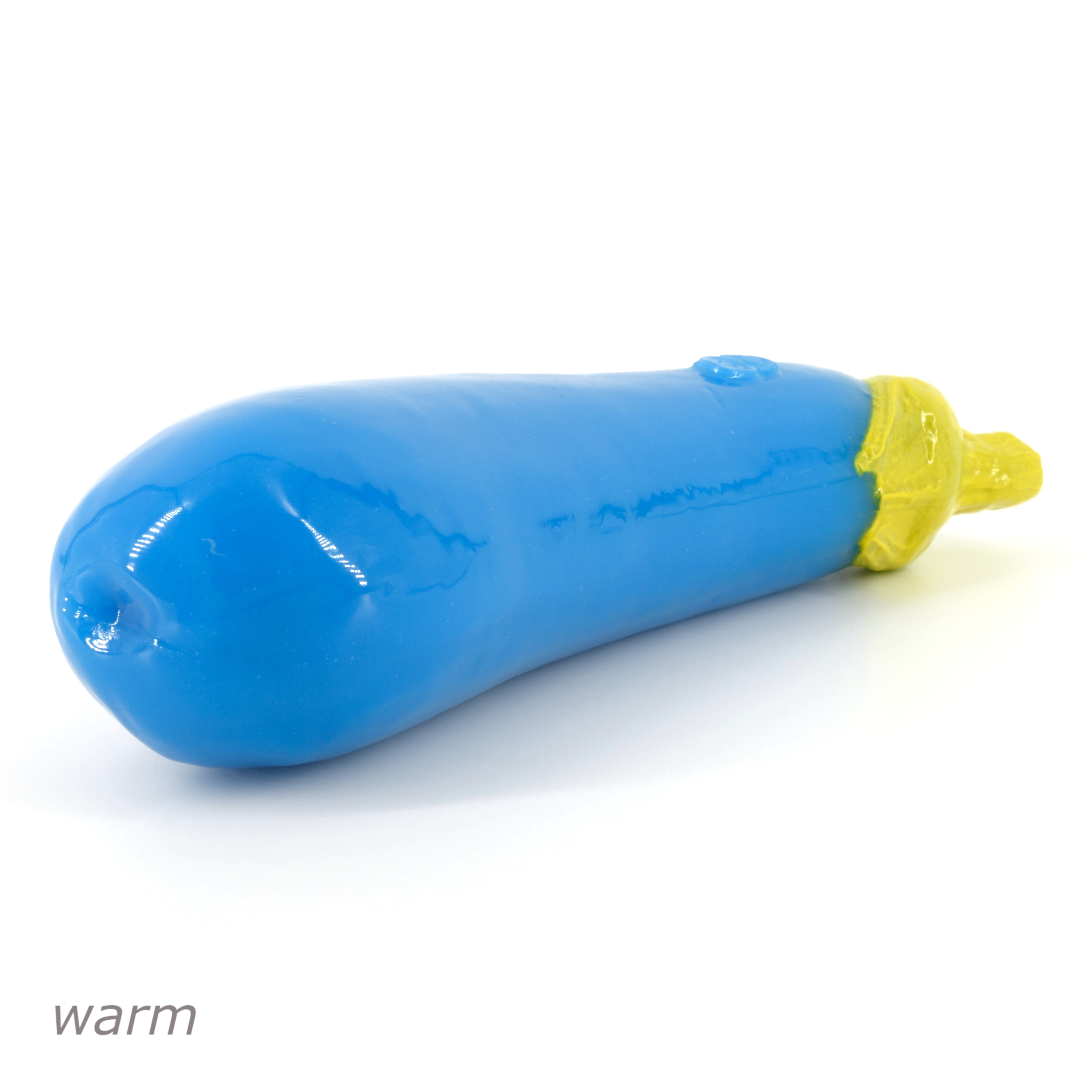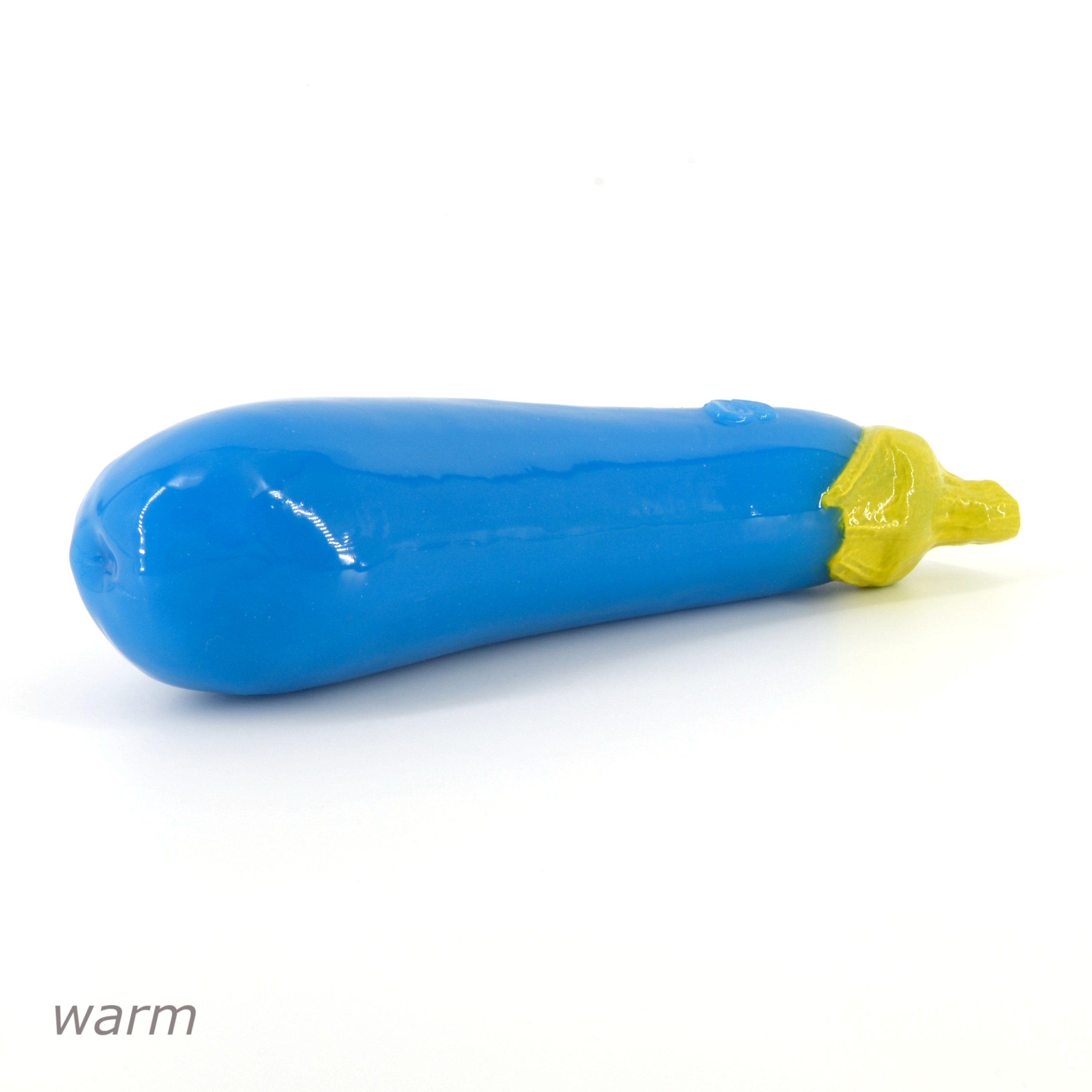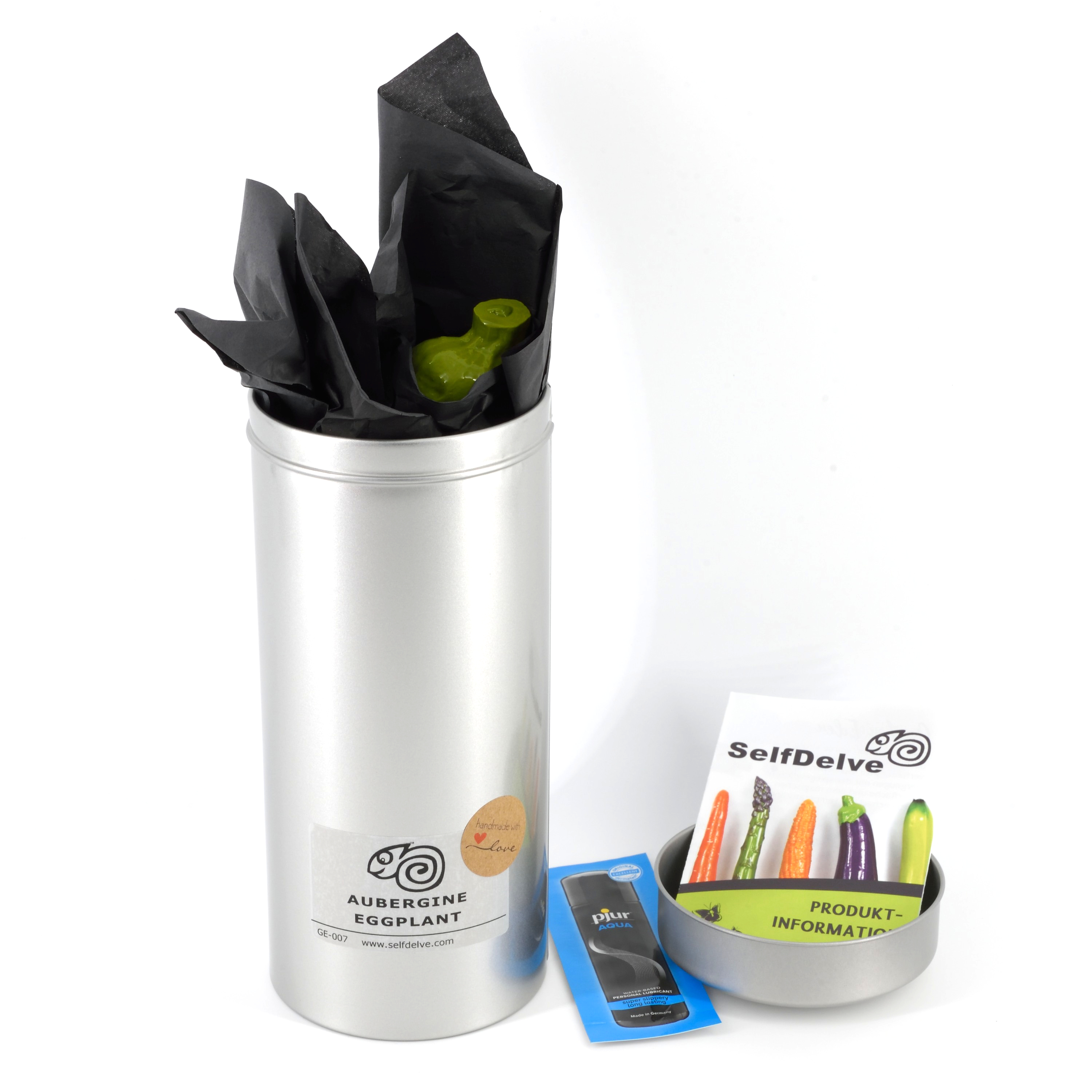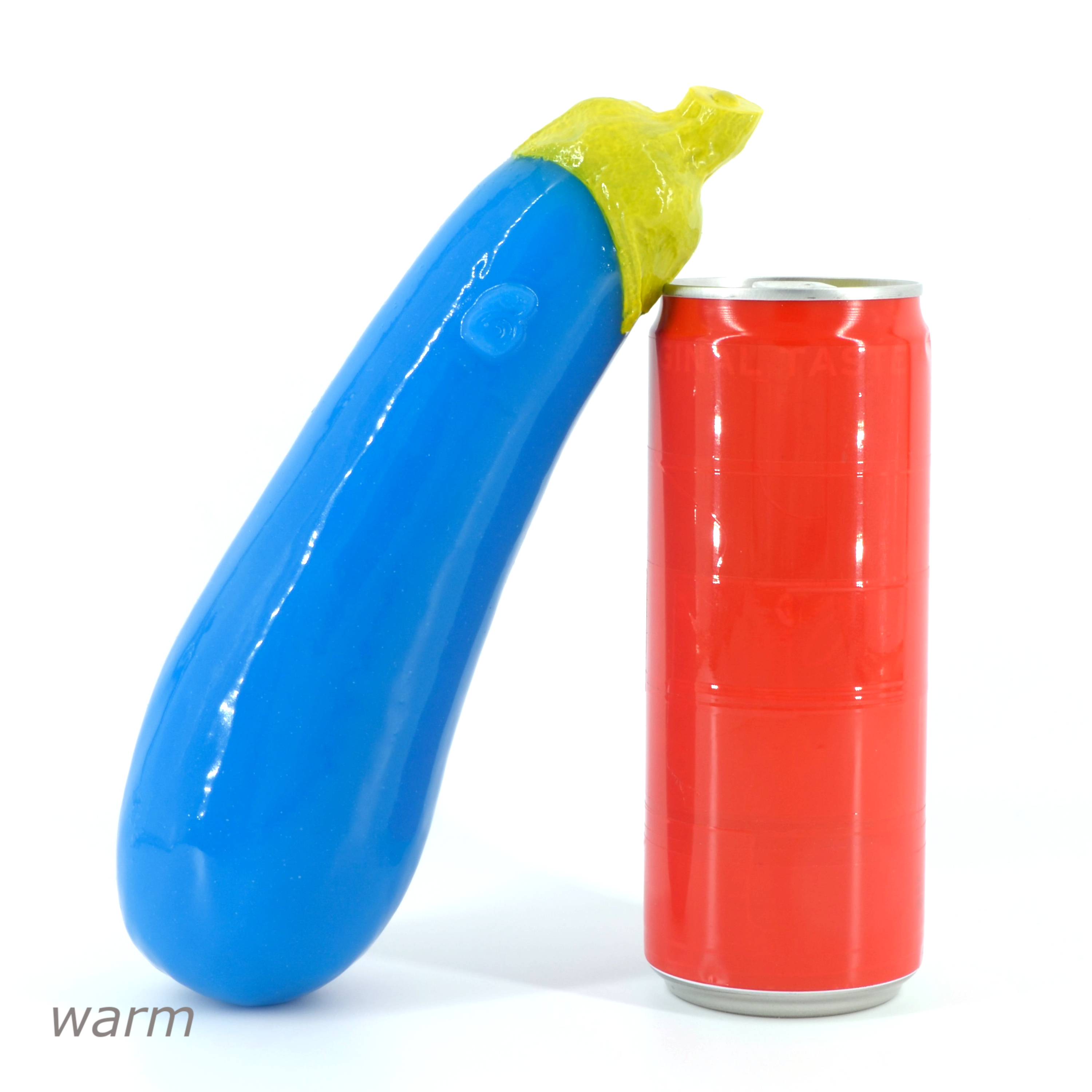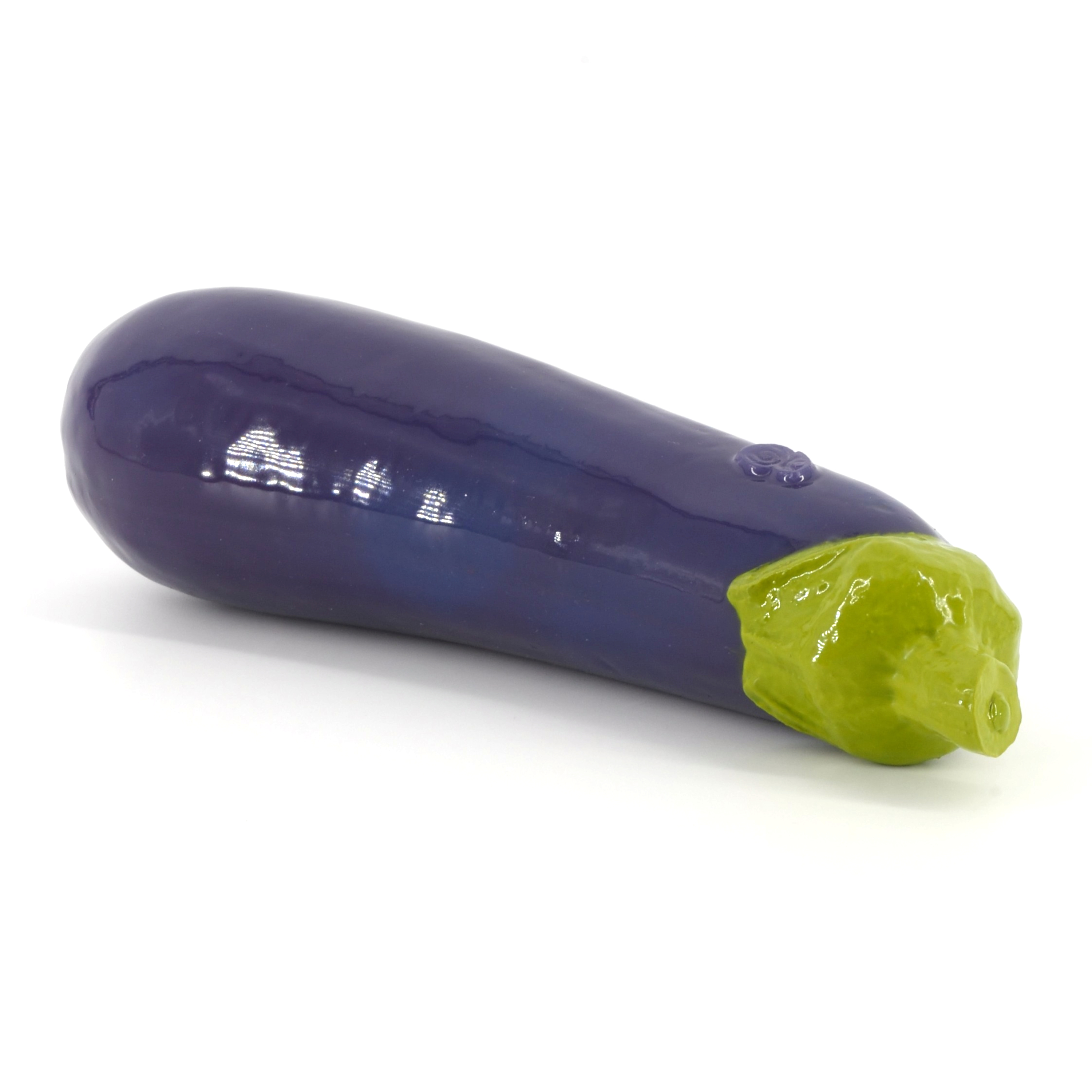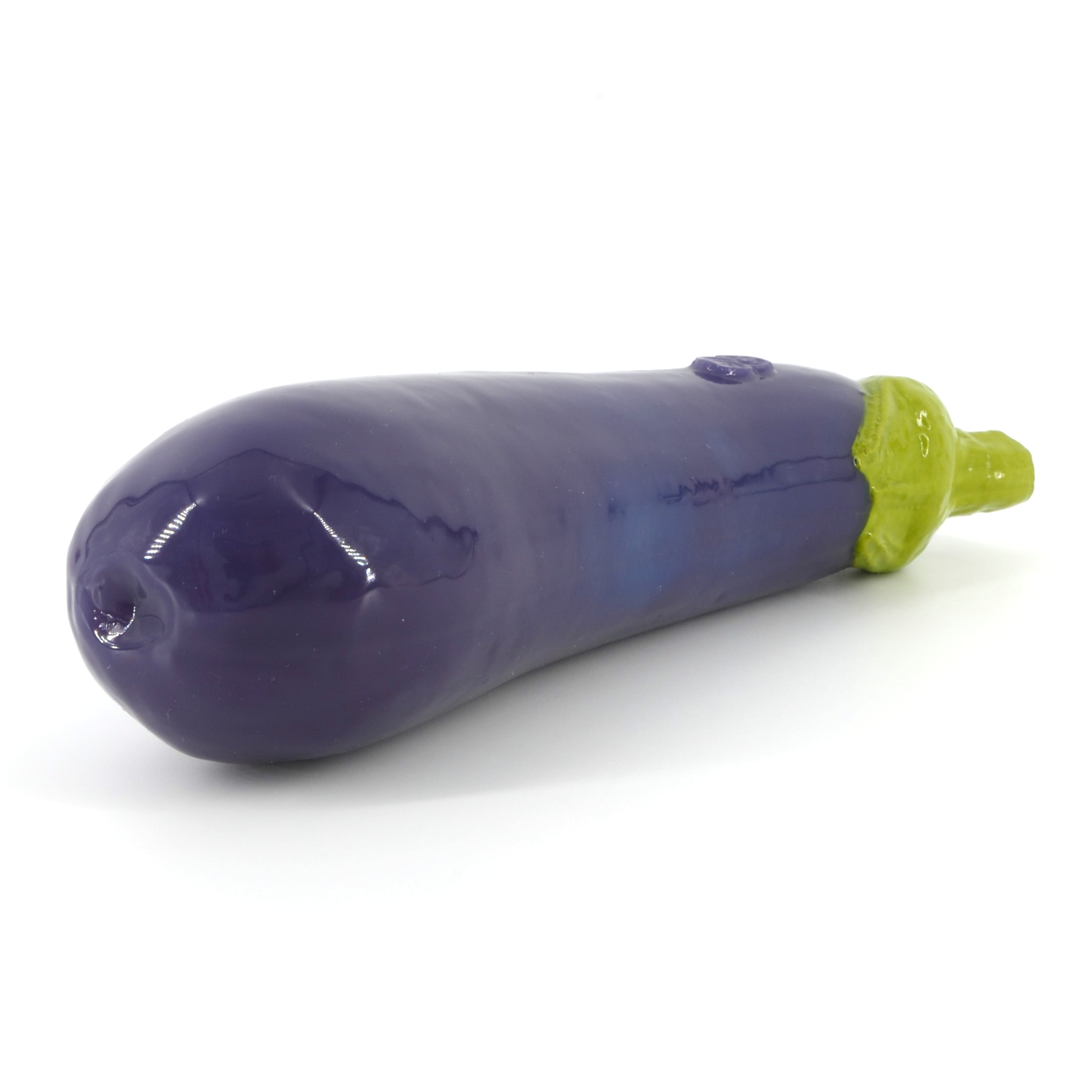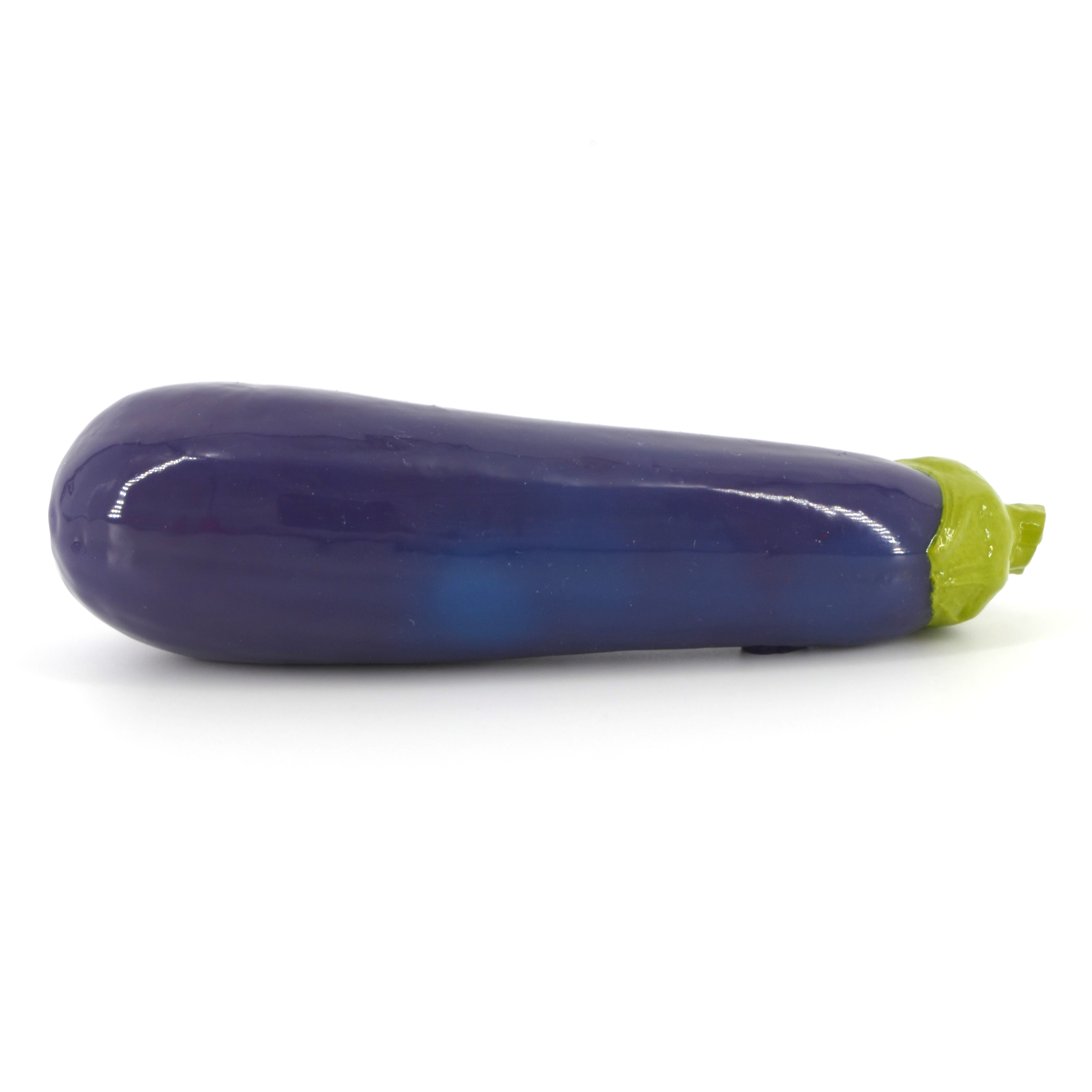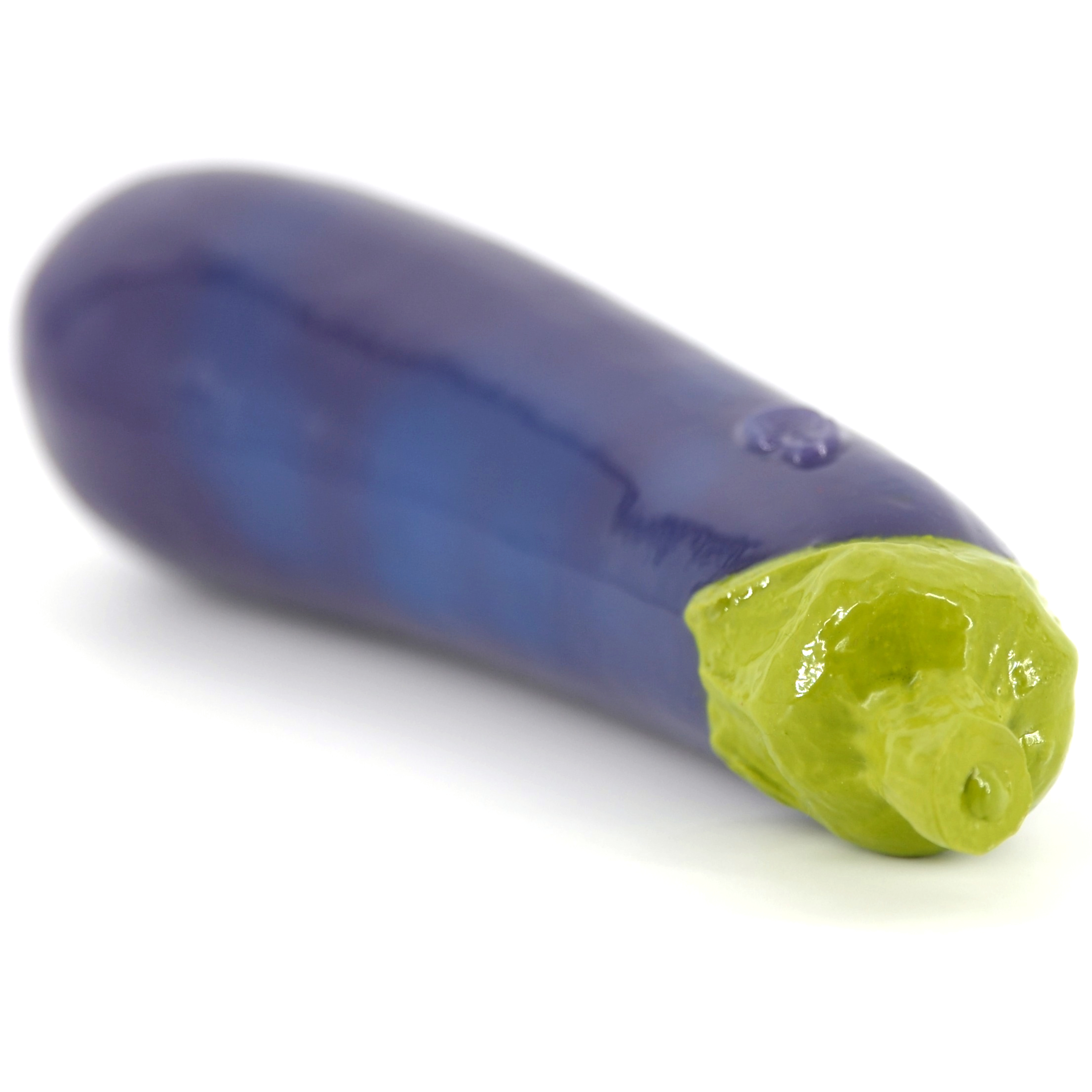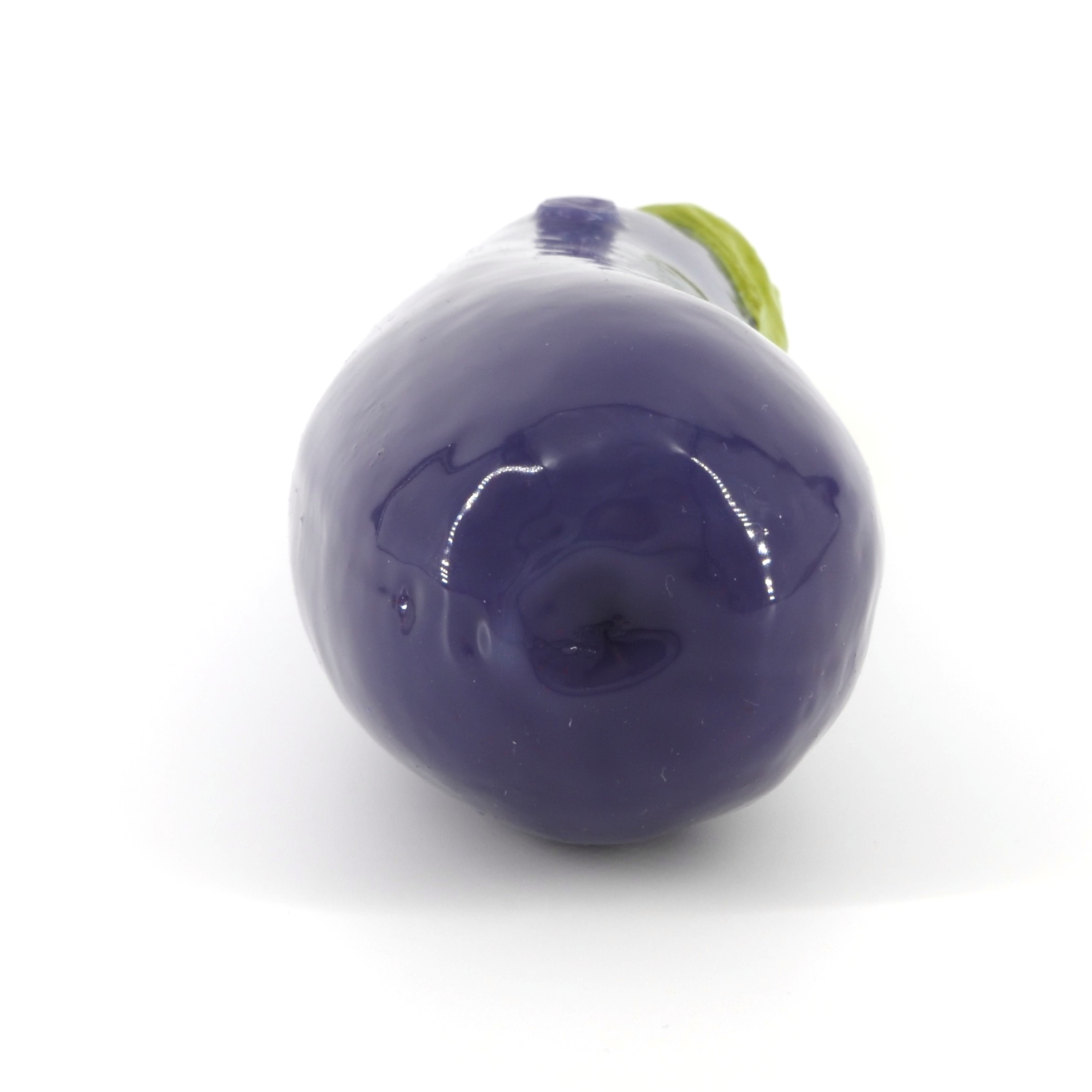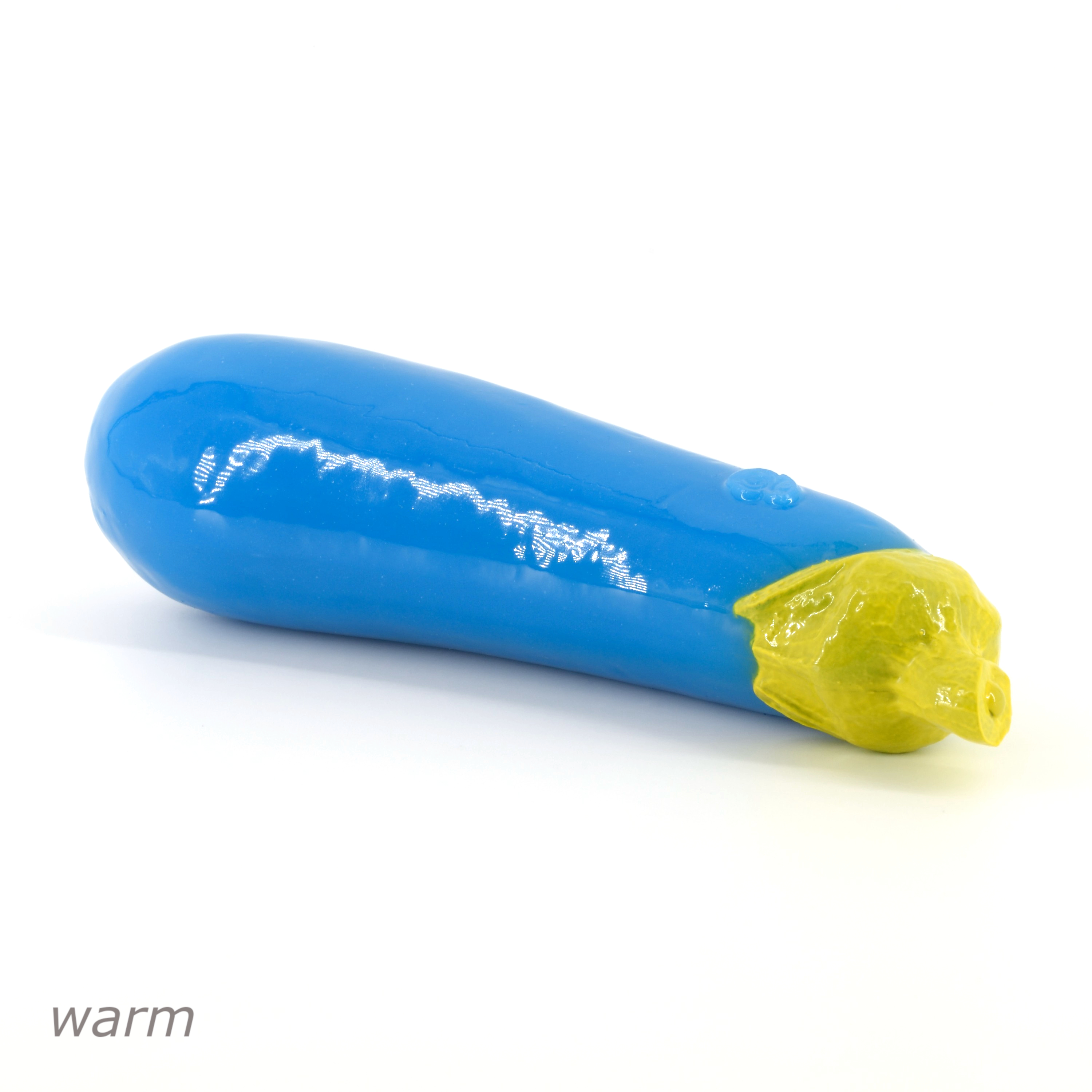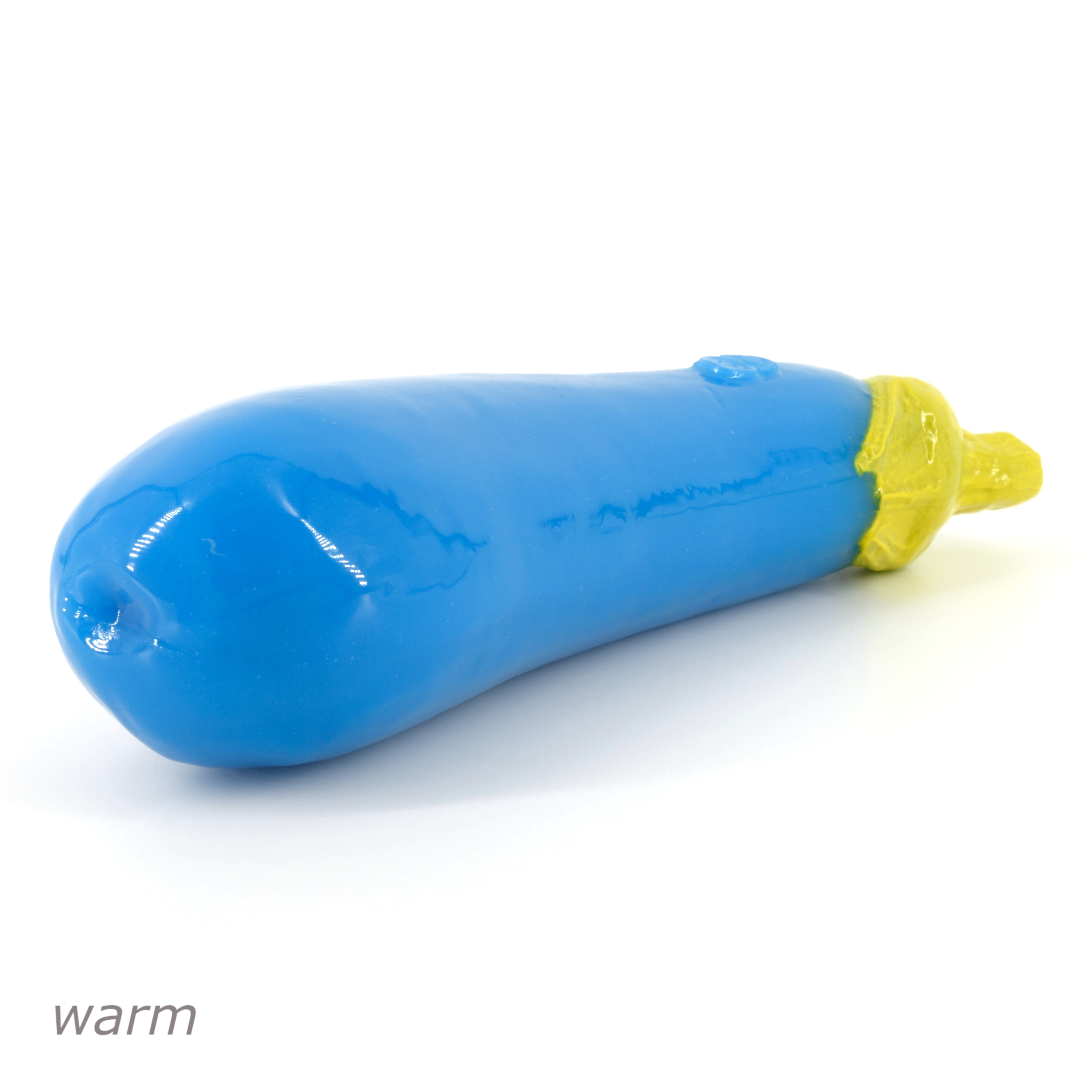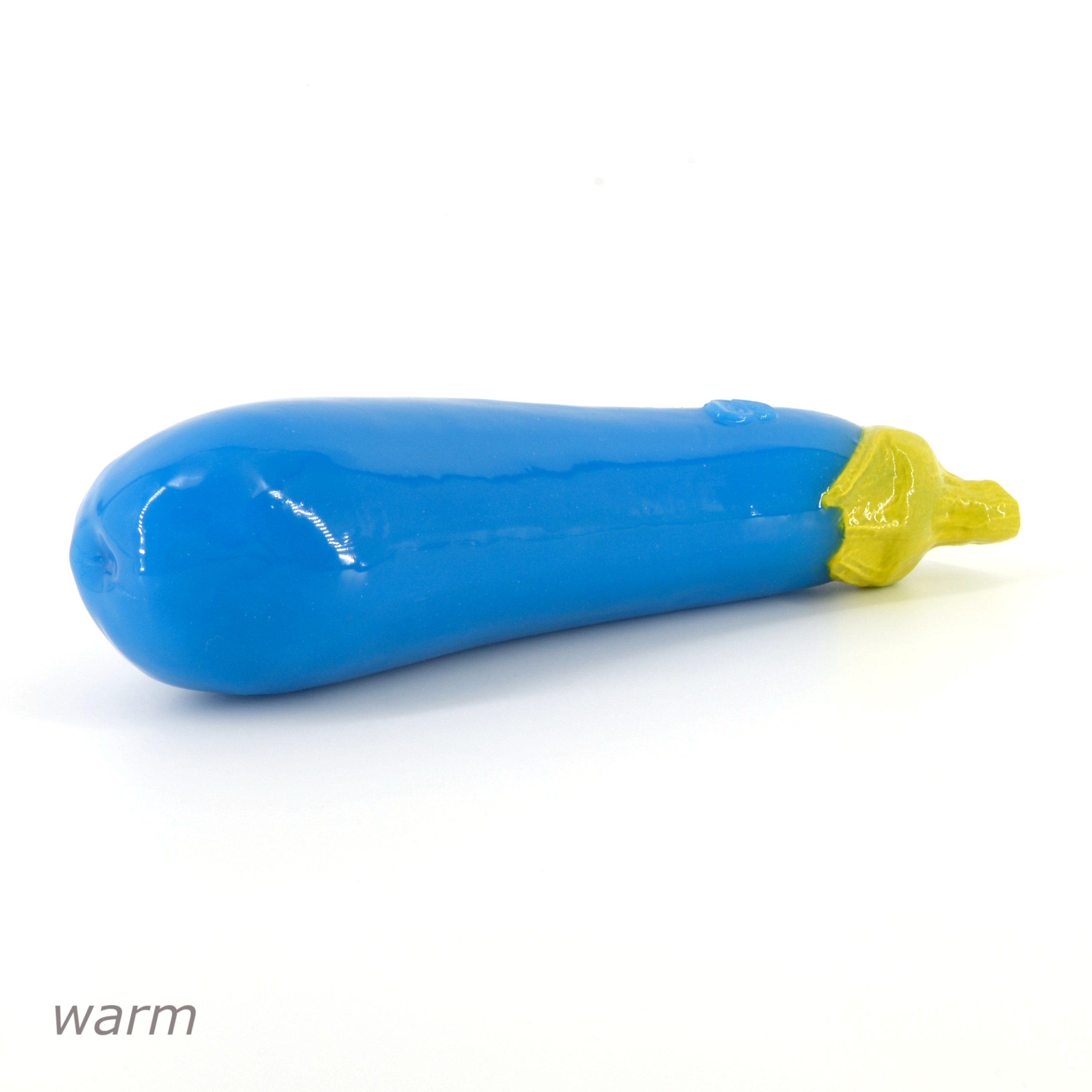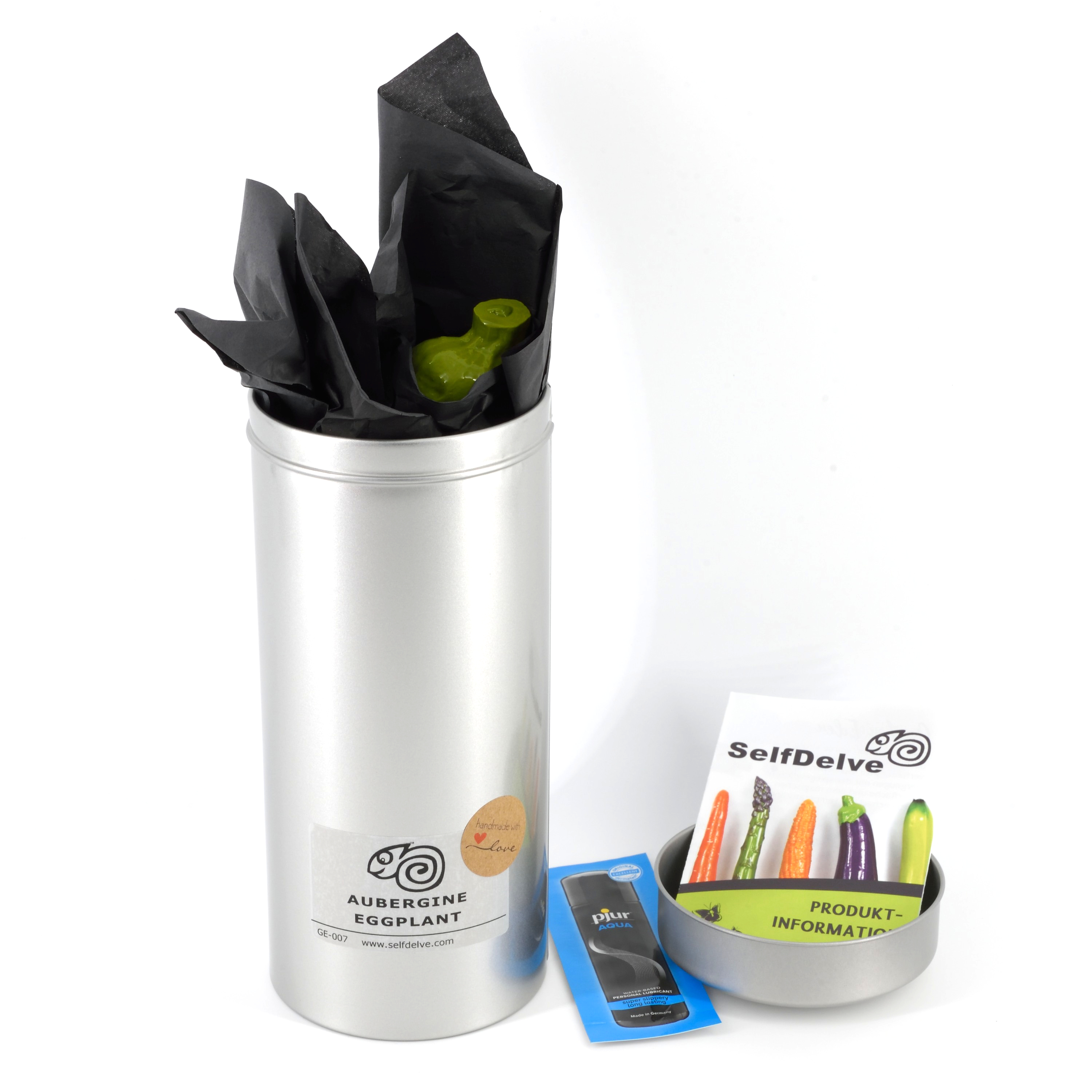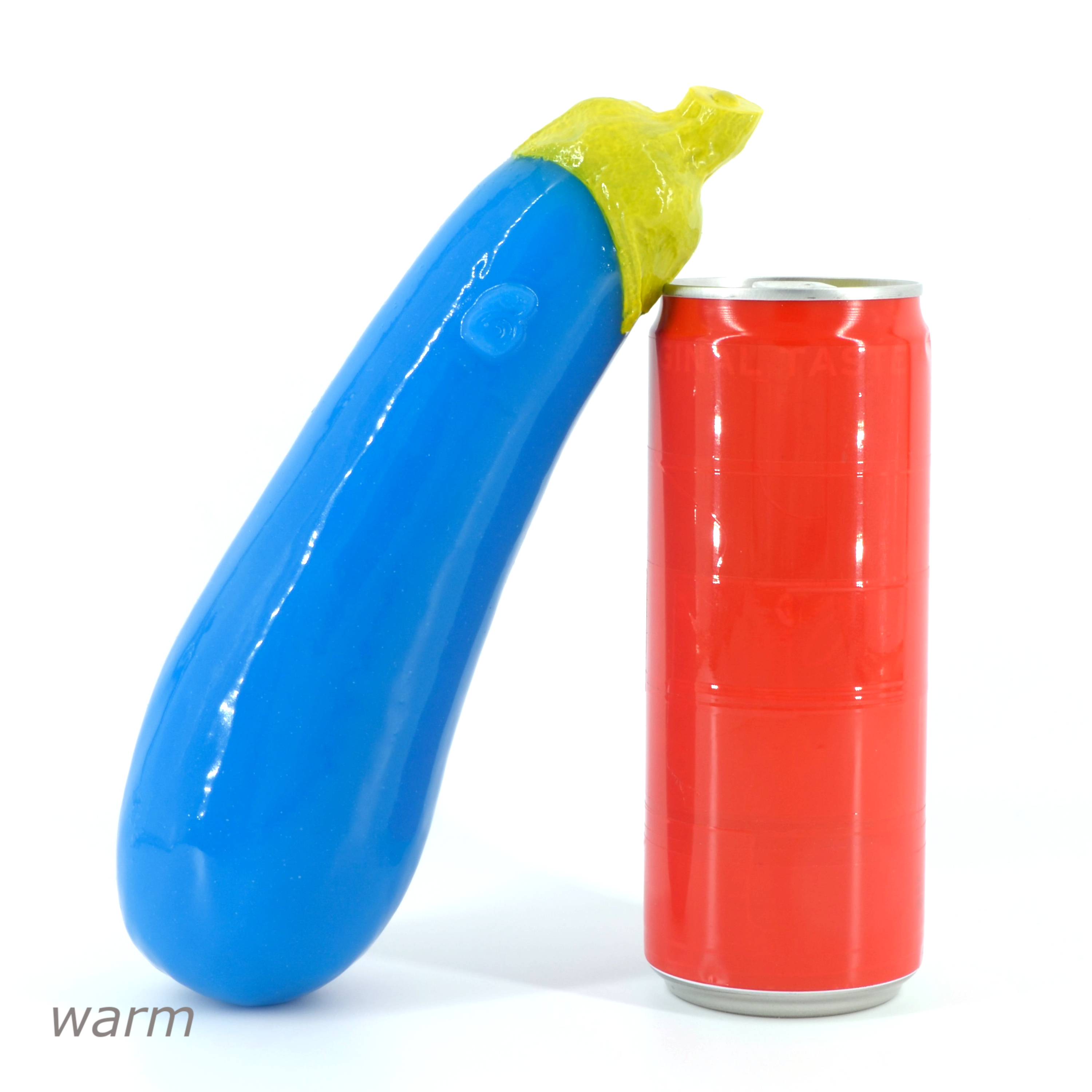 Delivery time 1 to 2 days
For fans of voluminous toys this will provide an extraordinary experience!
With its seductive curves and completely smooth reflective surface, this toy has the typical eggplant shape.
Design: dark violet with colour change to blue and a green stem
Length: approx. 20 cm (7.9 inch)
Smallest diameter: approx. 4 cm (1.6 inch)
Largest diameter: approx. 6 cm (2.4 inch)
Squishy, odorless silicone
Closed surface and therefore easy to clean
Delivered in a silver-colored metal case, wrapped in black tissue paper, including a sample of lube gel
---
Hallo liebe Käufer und Käuferinnen... Ich habe eines dieser Toys bestellt und als es ankam ausgepackt und direkt eingeführt...es fühlte sich gut, wie die leicht ovale spitze der Obergine in mir eingedrungen ist. Es war ein atemberaubendes Gefühl dieses pralle und riesige "Gemüse" in mir zu spüren...Kann es nur weiterempfehlen, da es deutlich besser als übliche Dildos und Anusstöpsel ist. Absolute Kaufempfehlung. LG Kevin de Bör
Hallo, auch dieses Teil (neben dem Maiskolben) haben wir (meine Frau und ich) im Einsatz. Die Aubergine sieht echt mächtig aus, aber nach vooorsichtrigem Einführen (mit viiiiel Flutschi) geht es richtig ab. Die Lusthöhle meiner Frau wird richtig schön gedehnt (nicht zu viel) und mit einer gleichzeiigen Klitorisbahandlung mit meiner Zunge kommt da schon Freude auf. Kanns nur jedem empfhelen. Suuper Handling. Tolle Haptik. Sehr gut zum reinigen. Einfach nur perfekt.
Seitdem ich kürzlich ne echte Aubergine in mir spürte und mich dieses herrlich fistähnliche Gefühl beim Hineingleiten und Tragen ja so dermaßen anfixte, ging mein Kopfkino mit mir durch... genau - es war an der Zeit für ein neues SpezialTOY... Meine Maßanfertigung ist eingetroffen... handgemachtes Gemöse, ähm Gemüse... noch dicker als es das reguläre Sortiment hergab... sie fühlt sich sensationell an... und meine Wunschhärte "mittel" ist auch herrlich passend, weicher hätte ich sie auf keinen Fall gewollt ;-) Die Verpackung ansprechend. In der regulären runden Dose hätte sie wohl keinen Plätz gefunden, daher kam sie in einer Metallschachtel. Die Verarbeitung ohne Mängel. Die unkomplizierte Reinigung begeistert mich zusätzlich. Ich bin rundherum zufrieden mit ihrer Arbeit, liebe Frau Koschemann.
Ich bin mehr als zufrieden mit meinen neuen Spielzeugen. Sie fühlen sich sehr angenehm an. Das Material ist einfach hervorragend. Lässt sich ganz einfach reinigen. Hätte auch schon eine Idee für ein anderes Gemüse
Ich bewundere die Damen, die dieses Toy mit Begeisterung wolluestig aufnehmen können.
Top Produkt zu einem Top Preis!! Tolles Material. Jederzeit wieder. Der Obst und Gemüse Korb füllt sich!!
Thanks! My partner was over the moon happy with the gift! Thanks!
Bin von Produkt begeistert, es hat meine Erwartungen übertroffen!!! Sehr empfehlenswert ob DU Single bist oder in Partnerschaft, es lohnt sich was zu "kosten" .
Wir haben über RTL2 von deiner Manufaktur erfahren und sofort die Aubergine bestellt. Was für ein toller Abend, meine Freundin war hingerissen. Ein wahnsinns Gefühl, wir werden es als nächstes mit dem Mais probieren! Danke für deine tollen Produkte und Ideen.
Hallo Wir können diesen Artikel nur empfehlen. Er wurde von uns in der Härte 7 bestellt. Tolles Material geruchslos und super weich. Wir hoffen schon auf neue Ideen für weitere Artikel.